Last Updated:
Are you tired of seeing articles with titles boasting of great 1-for-1 dining promotions only to find out that half of them are hotel buffets? Well, we are too. While 1-for-1 hotel buffets deals are great and really worth the value, having a hotel buffet for dinner every other night would be too demanding on our waistline!
Here's a list of amazing 1-for-1 dining promotions, or those that give great discounts for various credit cards: AMEX, UOB, DBS, StanChart, OCBC, Maybank and more!
1.

Coriander Leaf Restaurant (CHIJMES)

Coriander Leaf Restaurant brings us a brand new contemporary Asian experience with a menu that cleverly melds the region's myriad of Asian flavours with small batches of organic and bio-dynamic wines from all over the world. Categorised into distinct flavour verticals of Fresh, Familiar, Spicy, Umami and Sweet, the chefs encourage diners to appreciate the individual flavour profiles of each dish instead of their geographical origins.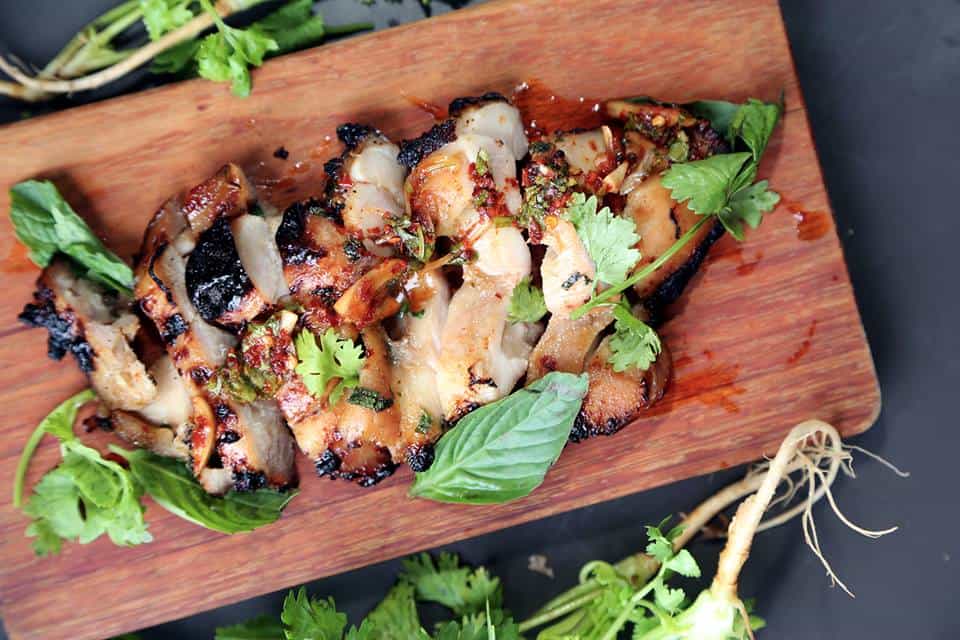 Promotion: 1-for-1 main course | with Standard Chartered Cards
Address: CHIJMES, 30 Victoria Street, #02-01, Singapore 187996
2.

Coriander Leaf Grill (Ann Siang & East Coast)

Offering delectable charcoal grilled dishes with Asian influences, Coriander Leaf Grill is a popular contemporary grill in buzzing neighbourhoods. Pair the delicious juicy cuts of steak, lamb chops and grilled hen with old and new world wines, draft and craft beers, and signature cocktails for an enjoyable dining experience. A must-try is the exquisite lime and chilli sorbet to round up the evening.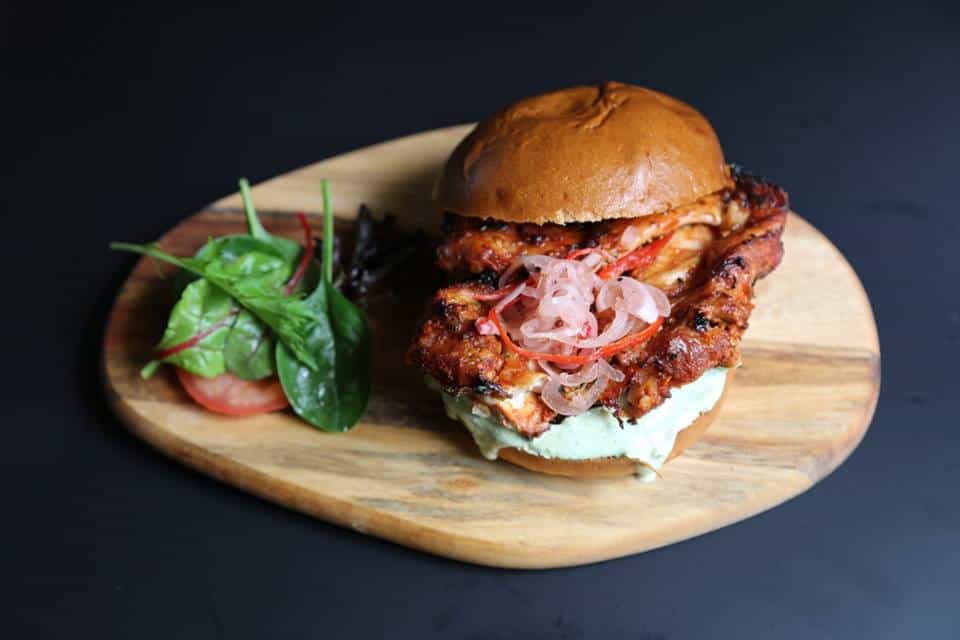 Promotion: 1-for-1 Starter | with StanChart Cards
Address:

12 Ann Siang Road, Singapore 069692
220 East Coast Road, Singapore 428917
3.

Se7enth

According to Chope, a meal at Se7enth Restaurant is as good as being in 'seventh heaven', a state of pure euphoria and joy so we think it's worth a visit there. You can expect a relaxing evening of classic, contemporary Western fare. Meat-lovers will be glad to know that hot favourites at Se7enth include the signature oakwood beef burger and Australian grain-fed ribeye steak. Asian and local cuisine are also available and we hear that the Nasi Goreng here is a must-try!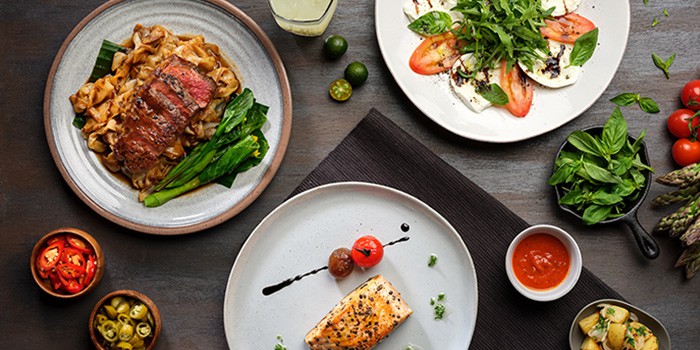 Promotion: 17% off total a la carte dinner bill | with UOB Cards
Promotion: 1-for-1 set menu | Promo valid only via booking link below
Limited time only
Promo code: CE3SV
Only valid from 6pm to 9:30pm
Limited to a maximum of 6 diners per reservation
Address:
Oakwood Premier OUE Singapore
Level 7, 6 Shenton Way, OUE Downtown 1, Singapore
4.

Tang Restaurant, Bar & Supper Club

The authentic Sichuan hot pot at Tang Restaurant Bar & Supper Club brings steamboat to a new level with their selection of fresh fish, premium meats and traditional noodles. Soak in the sleek contemporary dining atmosphere as you spend an unhurried evening savouring the freshly prepared msg-free soup broth and premium ingredients. We hear that the bamboo shrimp rolls and homemade cilantro meatballs are hot favourites!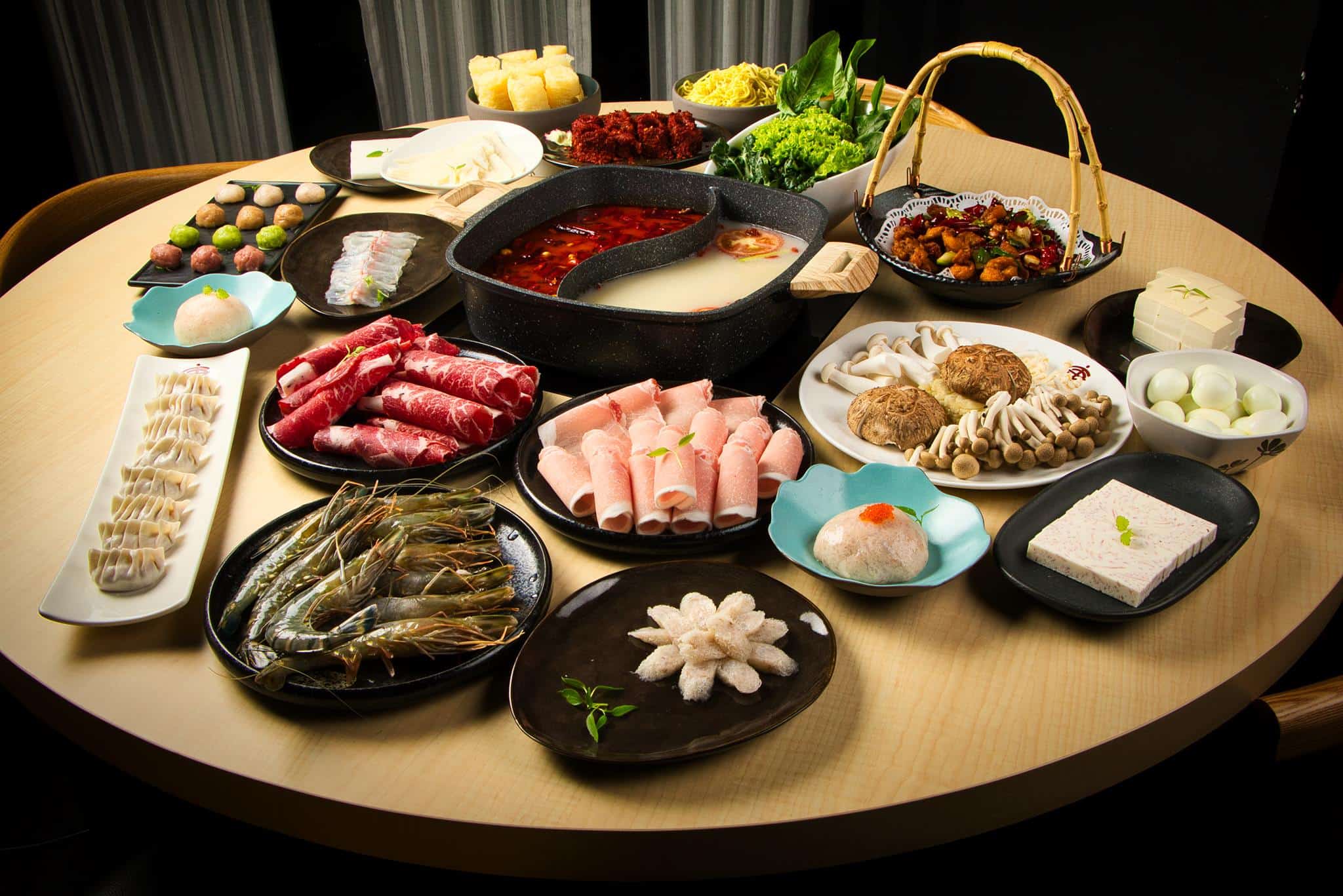 Promotion: 1-for-1 signature dishes (worth up to S$22) | with UOB Cards
Address: 25 Keong Siak Road, Singapore 089132
5.

FÝR

FÝR is an intimate Modern-European restaurant serving a great selection of grilled meat and seafood. Helming the kitchen is Chef Micail Chepi with a years of experience in French culinary background with modern Asian influences. Thanks to him, you can expect the signature FÝR experience of food cooked with fire in all forms – grilling, barbequing, roasting, searing and smoking. It's a great place to catch up with friends and relax as you dine in this funky restaurant decorated with interesting pop art and graffiti!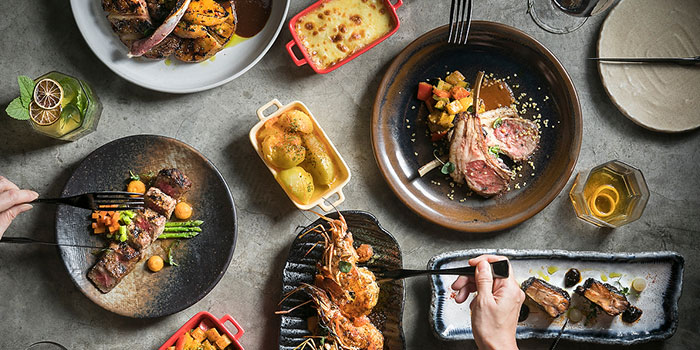 Promotion: 50% off for 2 persons | with AMEX Cards
Expires 31 December 2018
50% for 2 persons, 35% for 3 persons, 25% for 4 persons, 20% for 5-10 persons and 15% for 1 person
Promotion: 1-for-1 main menu item | with HSBC Cards
Address: 19 Boon Tat Street, Singapore 069619
6.

Typhoon Cafe

Designed to simulate one of those authentic hole-in-the-wall cafes along Taiwan's quaint Fujin Cafe Street, Typhoon Cafe actually means "台湾风味" (Taste of Taiwan). So the next time you are craving for Taiwan's classic dishes like the lu rou fan, crispy pork intestine or san bei chicken, you know where to go!

With this Maybank's 1-for-1 deal, you can enjoy Typhoon Cafe's delicious signature dishes like the Australian Beef Short Rib with Wuxi Maltose Glaze and Canadian Pork Belly Stew with Preserved Vegetables.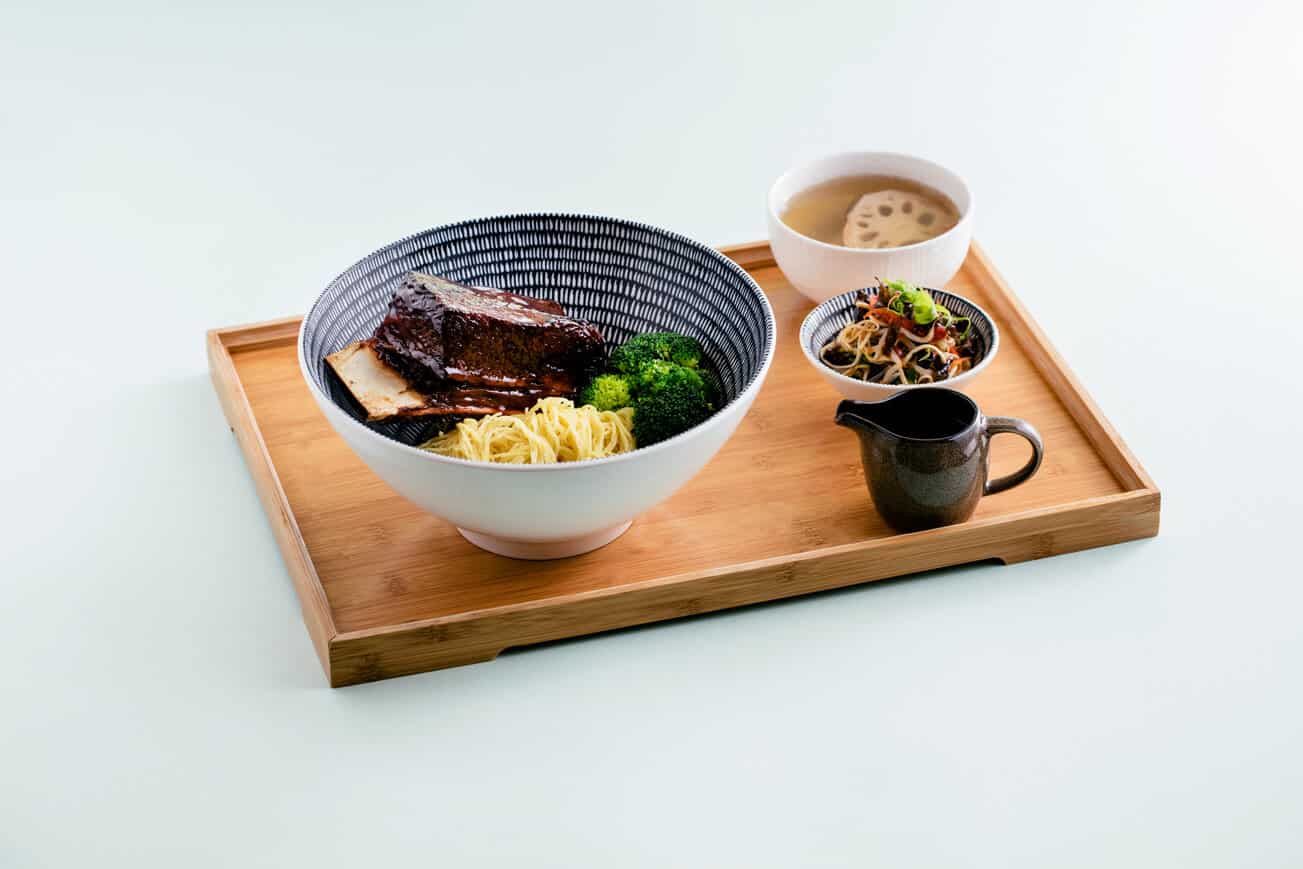 Promotion: 1-for-1 Typhoon Signatures | with Maybank Cards
Address: 68 Orchard Road, #04-67, Plaza Singapura, Singapore 238839
7.

Mad for Garlic

Did you know that Mad for Garlic is Korea's first garlic-themed Italian restaurant? With a creative preparation method that removes the garlic's pungent smell, Mad for Garlic also introduces a Korean twist to the usual Italian Cuisine. Popular dishes include the Dracula Killer, Garlic Snowing Pizza and Garlicholic Rice.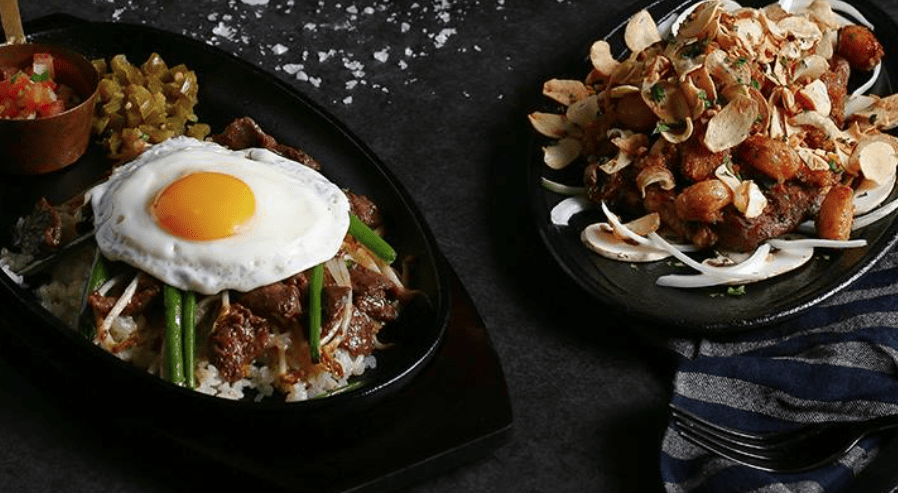 Promotion: 50% off for 2 persons | with AMEX Cards
Expires 31 December 2018
50% for 2 persons, 35% for 3 persons, 25% for 4 persons, 20% for 5-10 persons and 15% for 1 person
Note: Mad for Garlic does not accept reservations. Customers will be served on a first-come-first-serve basis.
Address:
The Foundry, 3B River Valley Road #01-16, Singapore 179021
Suntec City Mall, 3 Temasek Boulevard #02-300/301, Singapore 038983
8.

Lawry's the Prime Rib Singapore

In Singapore, Lawry's is synonymous with celebrating special occasion with the best steak in town. Legendary for their generous portions of signature meats like the Signature Roasted Prime Rib of Beef (Lawry's Cut) aged up to 21 days, Truffle Rosemary Crusted Lamb, Classic Chicken Leg Confit and more, dining at Lawry's is always an experience especially with their extravagant grand interior. If you're not into meats, be sure to try their popular Atlantic Lobster Duo or White Cod & Hokkaido Scallops.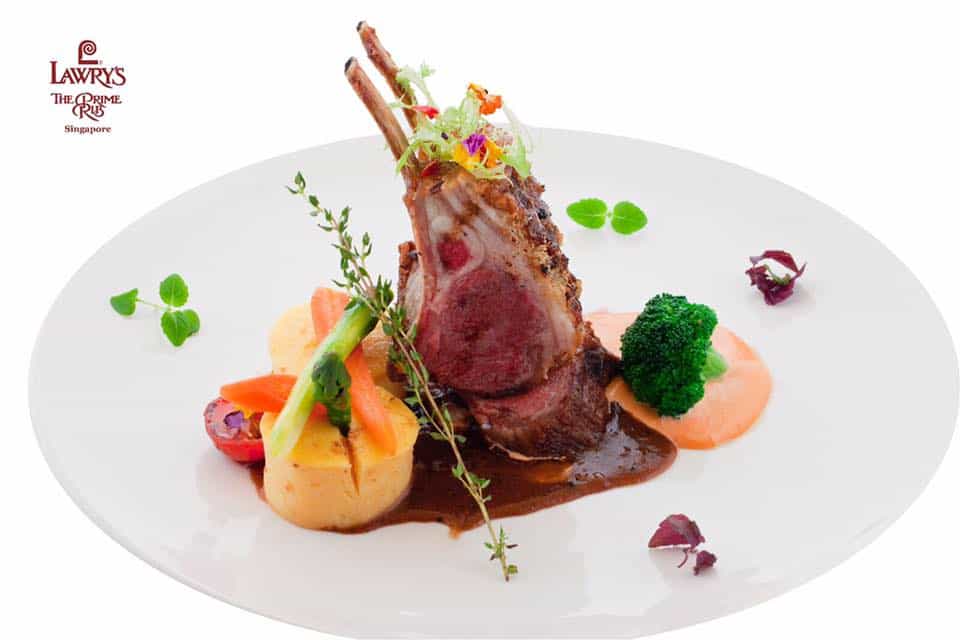 Promotion: 50% off for 2 persons | with AMEX Cards
Expires 31 December 2018
50% for 2 persons, 35% for 3 persons, 25% for 4 persons, 20% for 5-10 persons and 15% for 1 person
Address: 333A Orchard Road, #04-01/31, Mandarin Gallery, Mandarin Orchard, Singapore 238897
9.

Greenwood Fish Market & Bistro (Quayside Isle)

Greenwood Fish Market & Bistro has been around for more than a decade in the (what used to be a) sleepy Greenwood Avenue neighbourhood. They have recently opened another outlet at Quayside Isle, featuring an open kitchen with a specially customised wood fire oven!

Well-known for fresh seafood that can be prepared in any style of cooking, Greenwood Fish Market offers many live products and some of the freshest premium air-flown seafood available in Singapore, from lobsters, oysters to a myriad of shellfish and chilled fresh fish) for you to choose from!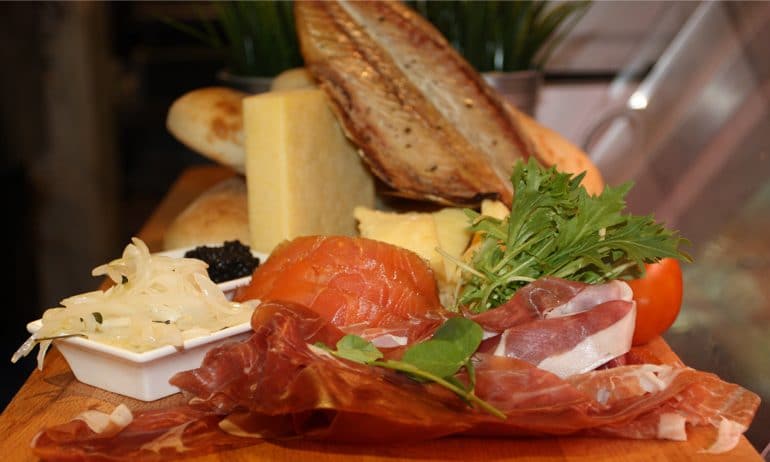 Promotion: Purchase a dozen oyster and get the 2nd dozen at 50% | with StanChart Cards
Address: Sentosa Cove – Quayside Isle Outlet, 31 Ocean Way #01-04/05 Singapore 098375
(Note: Quayside Isle outlet closed on Mondays)
10.

Food for Thought (National Museum of Singapore)

This particular Food For Thought outlet at the National Museum features uniquely Singaporean favourite dishes with a touch of heritage from the good old days. Resembling an open dining room, with round marble table tops, wall mosaics and wooden chairs, it feels familiar to the kopitiams that we all grew up with. Apart from the regular all-day brunch and cafe fare like the popular Slow Roasted Pulled Pork Burger, you can also look forward to homely dishes like red rice wine chicken, curry chicken, soy beef brisket and more!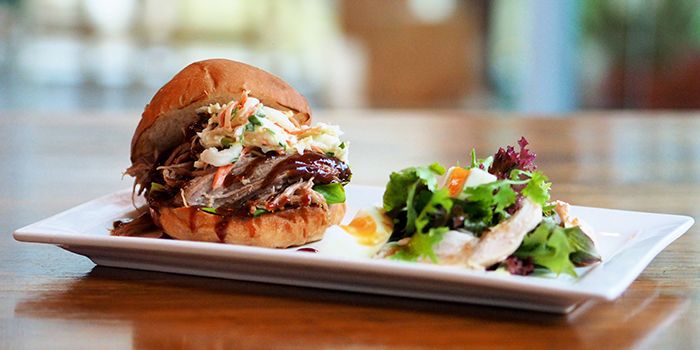 Promotion: 1-for-1 burgers on weekdays | Promo valid only via booking link below
Expires 31 May 2018
Promo code: CE5FT
Address: 93 Stamford Road, #01-04/05, National Museum, Singapore 178897
---
If you are looking for awesome hotel buffets, read: 14 Satisfying Buffet Promotions in 2017 You Don't Want to Miss
---
Previous Promotions You Have Missed
Tanjong Beach Club
If you desire a short getaway from the bustling city, we got you covered! Soak in the sun or take a stroll by the tranquil beach at Sentosa Island with your loved one. Head over to Tanjong Beach Club for a tranquil dining experience with main courses ranging from prime ribeyes to maine lobsters.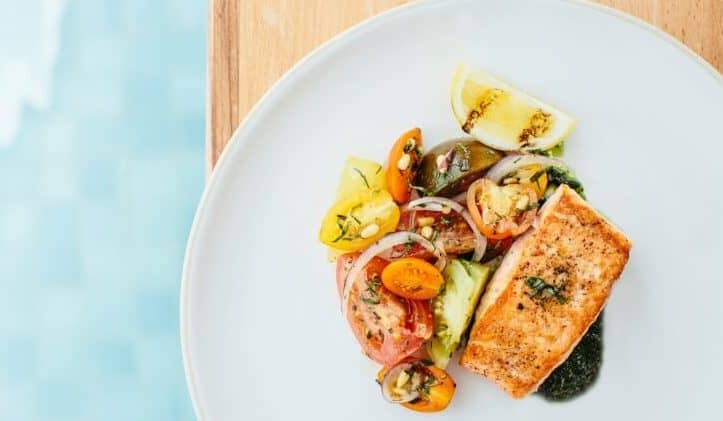 Promotion: 1-for-1 main courses | with UOB Cards
Only valid on Tuesdays – Fridays

Offer expires 31 January 2018
Address: 120 Tanjong Beach Walk, Sentosa Island, Singapore 98942
Cali Cafe & Bar
Located at the Rochester Park neighborhood within Park Avenue Hotel, Cali Cafe & Bar serves many modern American-style dishes like pizzas, ribs and their specialty Cali wings. If you are looking for a serene and calm place to chill-out, Cali Cafe has a gorgeous alfresco dining space for you to relax in. Of course, the best part is the wide choices of beer, including German craft varieties to accompany your favourite grub.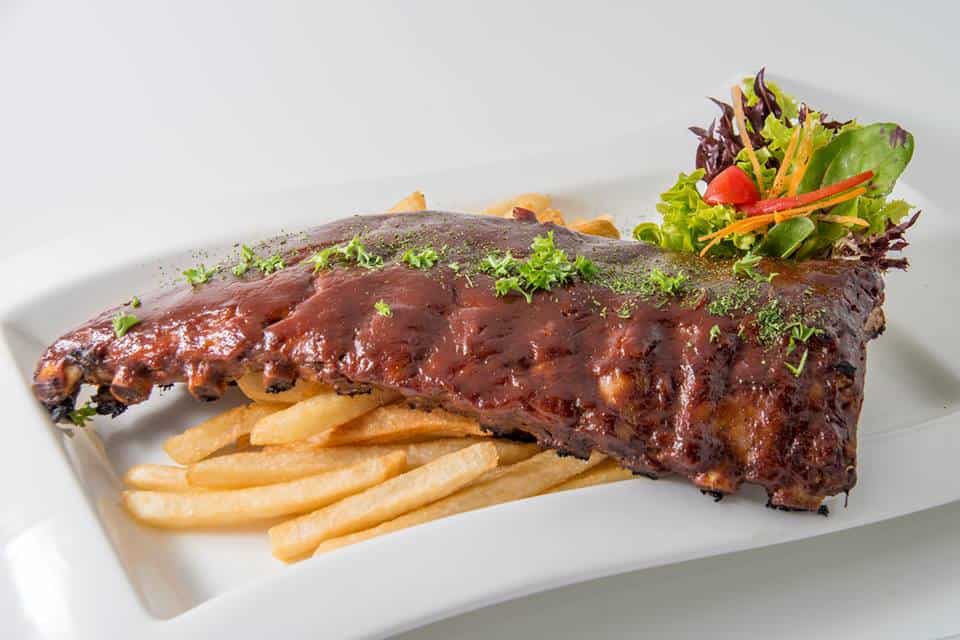 Promotion: 1-for-1 Dinner Main Course | with Standard Chartered Cards
No StanChart Card? Check out this special promotion to get S$35 off the 3-course set meal!
Promotion: S$35 off 3-course set meal per pax (no card required)
Expires 28 February 2018

Pick from up to 7 mains featuring favourites like pizzas, sirloin steak, chicken tikka and fish & chips
Address: 31 Rochester Drive, #01-01, Park Avenue Hotel, Park Avenue Rochester Hotel, Singapore 138637
The Marmalade Pantry

Known for serving up hearty pastas, lovely cupcakes and delightful weekend brunches, The Marmalade Pantry takes pride in "Hearty yet healthy, with a fresh finish. There's always good things to eat at Marmalade." Here, one can always expect delicious modern comfort food with the freshest produce and ingredients.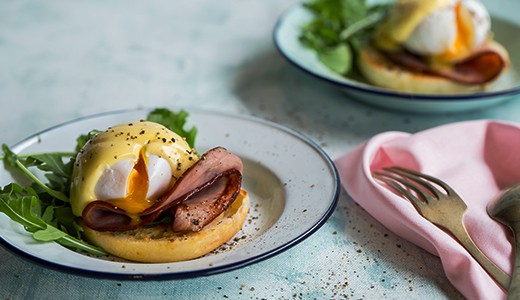 Promotion: 50% off for 2 persons | with AMEX Cards
Expires 31 December 2017

Available only at ION Orchard and Oasia Hotel outlets

50% for 2 persons, 35% for 3 persons, 25% for 4 persons, 20% for 5-10 persons and 15% for 1 person
Address:
ION Orchard, 2 Orchard Turn, # 03-22, Singapore 238801

Oasia Hotel Novena, 8 Sinaran Drive, #01-02/04, Singapore 307470

Oasia Hotel Downtown, 100 Peck Seah Street, #01-01, Singapore 079333
Fremantle Seafood Market
Inspired by trips to the famous seafood markets located by the jetty at Fremantle Harbour in Perth to select the freshest catch of the day and have it prepared right on the spot, Fremantle Seafood Market aims to recreate the same dining experience for you. Expect to be wowed with the variety of fresh seafood available – all air flown into Singapore!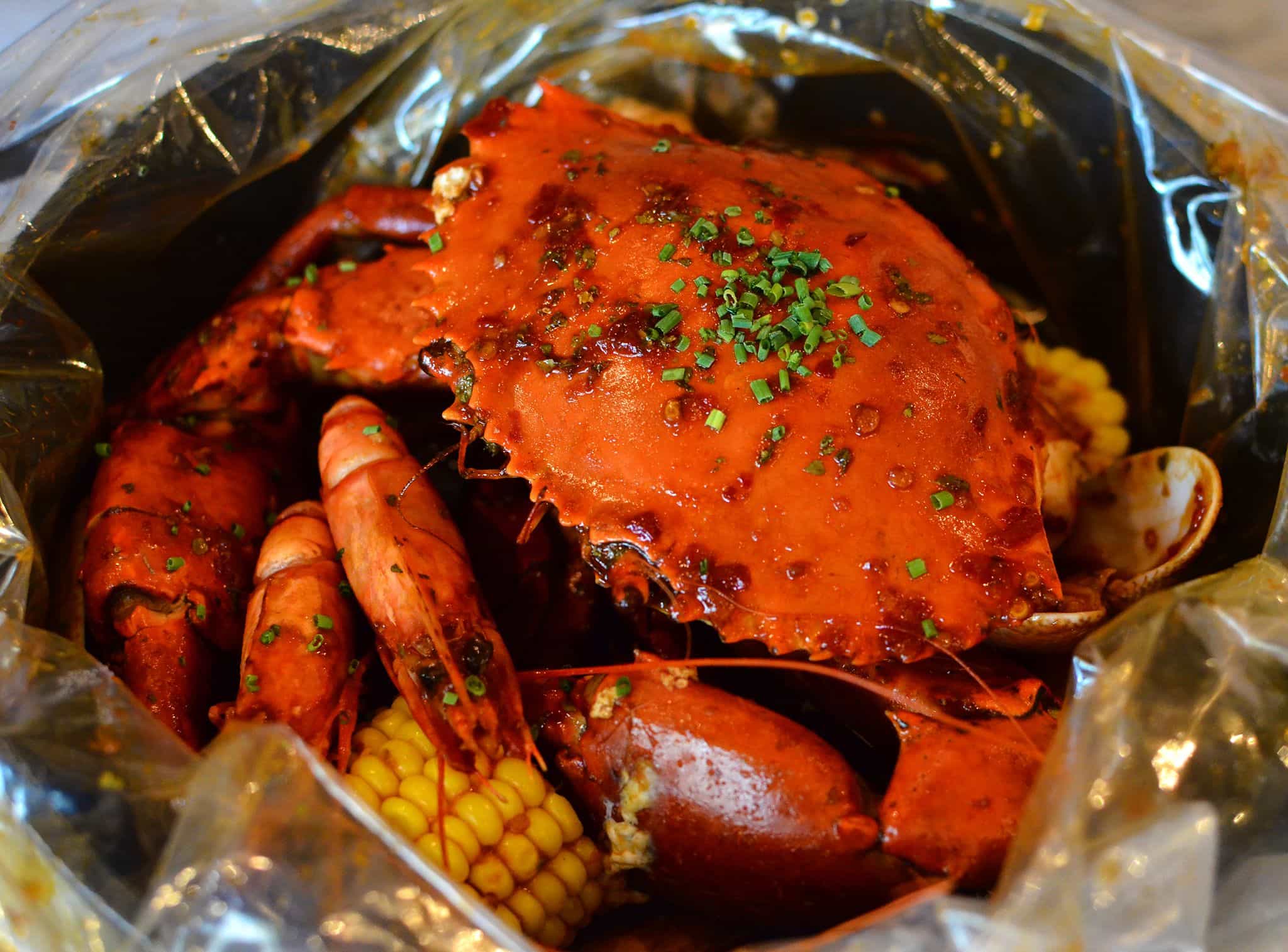 Promotion: 10% off with minimum of S$100 spent | with OCBC Cards
Promotion: 10% off with minimum of S$100 spent | with OCBC & DBS Cards
Address: Clarke Quay, Traders' Market, Blk 3E River Valley Road, #01-06, Singapore 179024
---
Love these great dining deals and want more? The Citi Cash Back Card entitles cardholders to Citibank's Gourmet Pleasures list of restaurants and bars in Singapore, opening you up into a whole new world of delicacies at great prices. Sign up for the card today to get access to these dining deals!
Citi Cash Back Card
Earn 8% cashback when you spend on F&B!