Last Updated:
In a foodie's land like Singapore, we have no lack of choices when it comes to food. But why pay the full amount when you can make use of dining deals and promotions to shrink your bill? We have rounded up some good restaurants and F&B spots in Singapore where you can get 1-for-1 dining deals and promos with various credit cards!
We frequently keep this page updated so that you can find the most cost-saving dining and buffet promotions in Singapore as you uncover more delicacies in different corners of our densely-packed city.
Scroll down further to where to get your money worth and tummies filled!
READ ALSO: 14 Satisfying Buffet Promotions in 2018 You Don't Want to Miss
Restaurants
Element, Amara Singapore
Seafood lovers, do not miss the wonderful international spread at Element Restaurant. Located right at the heart of Tanjong Pagar, in Amara Hotel, enjoy a wide range of fresh seafood, along with Japanese, Western, local favourites and more. Feast on the Alaskan King Crabs, fried slipper lobster with chilli crab sauce, sashimi, tempura prawns and more!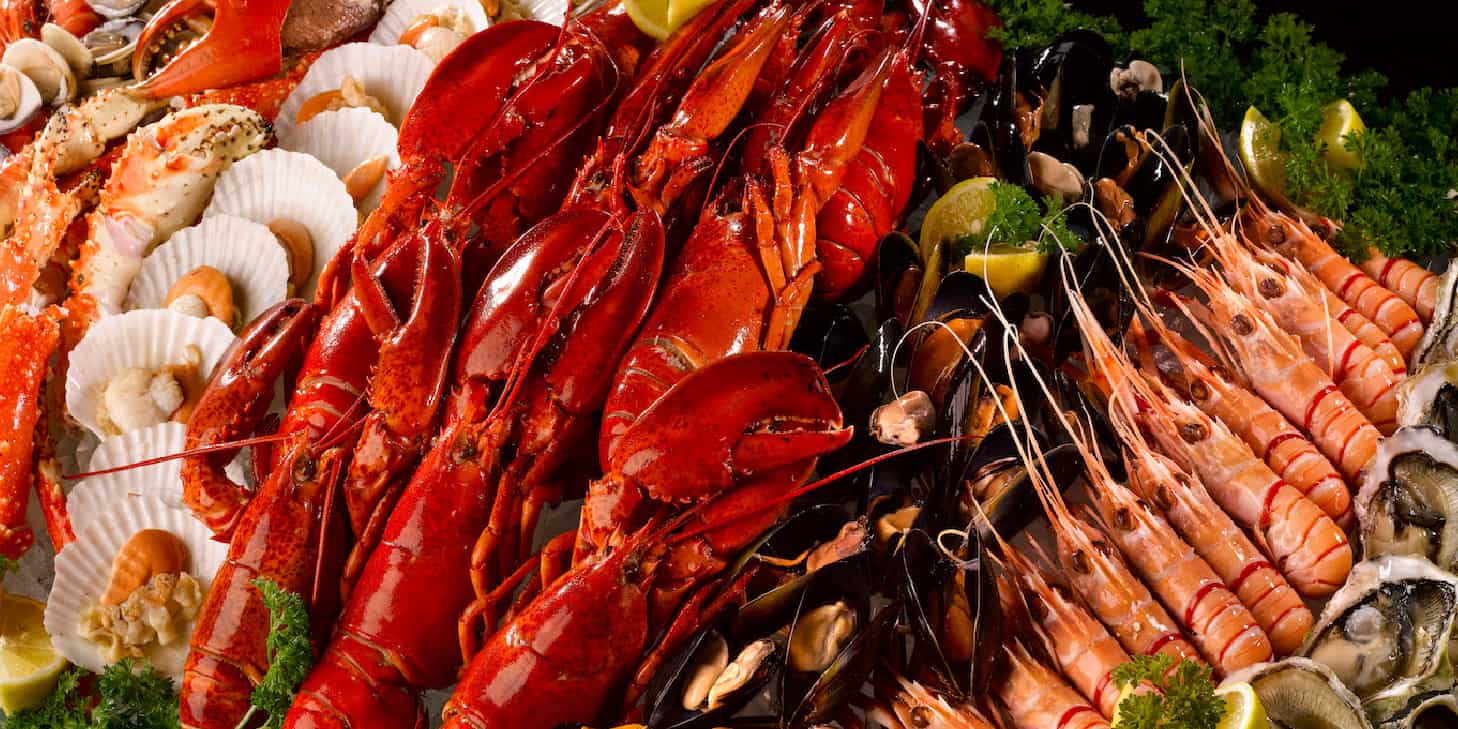 Promotion: 1-for-1 Adult Buffet Dinner (Saturday to Wednesday only) | with UOB Cards

Expires 13 February 2018
Advance reservation is required. Not valid for walk-ins.
Limited to a maximum of 40 diners a day, and up to a maximum of 10 diners per reservation.
Not applicable during eve of and public holidays; and special / festive periods.
Not valid with other promotions, privileges, discount cards and promotional vouchers.
Address: Amara Singapore, 165 Tanjong Pagar Rd, Singapore 088539
Tiffany Café and Restaurant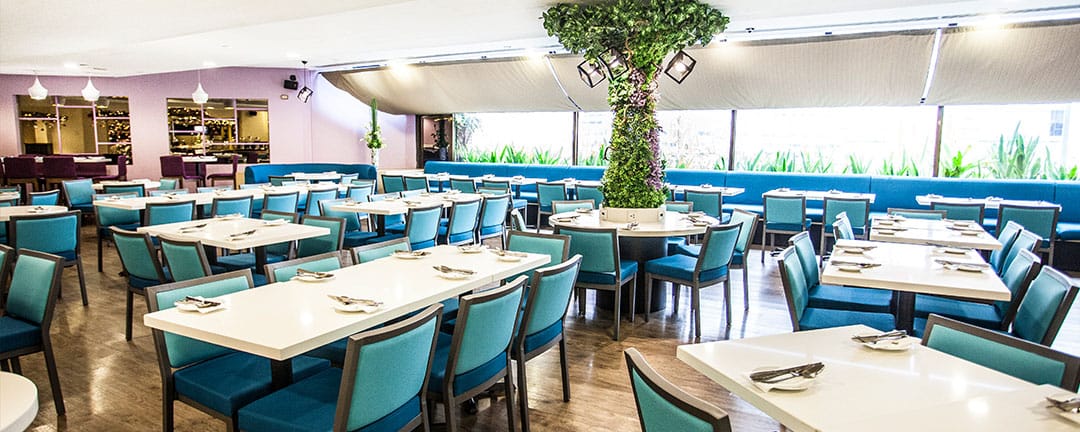 If you are nearby the Furama City Centre, why not try the buffet at Tiffany Café & Restaurant? It serves a large selection of dishes from several different cultures and regions – you'll feel as if you're travelling the world. You'll be able to enjoy an amazing value for your money, especially with the 1-for-1 buffet lunch and dinner promotions available with UOB cards! We recommend you save some stomach space for the large sushi selections as well as the decadent chocolate fondue if you're heading there.
Promotion: 1-for-1 lunch and dinner buffet | with AMEX Cards
Address: 60 Eu Tong Sen Street, Singapore
Food Exchange, Novotel Singapore on Stevens
This new dining space is just minutes away from busy Orchard Road provides a respite with its relaxing lush leafy backdrop. Take your time to enjoy the wonderful spread of International cuisine in Food Exchange's delicious brunch, relaxing lunch or indulgent dinner buffet skillfully prepared at the open kitchen stations.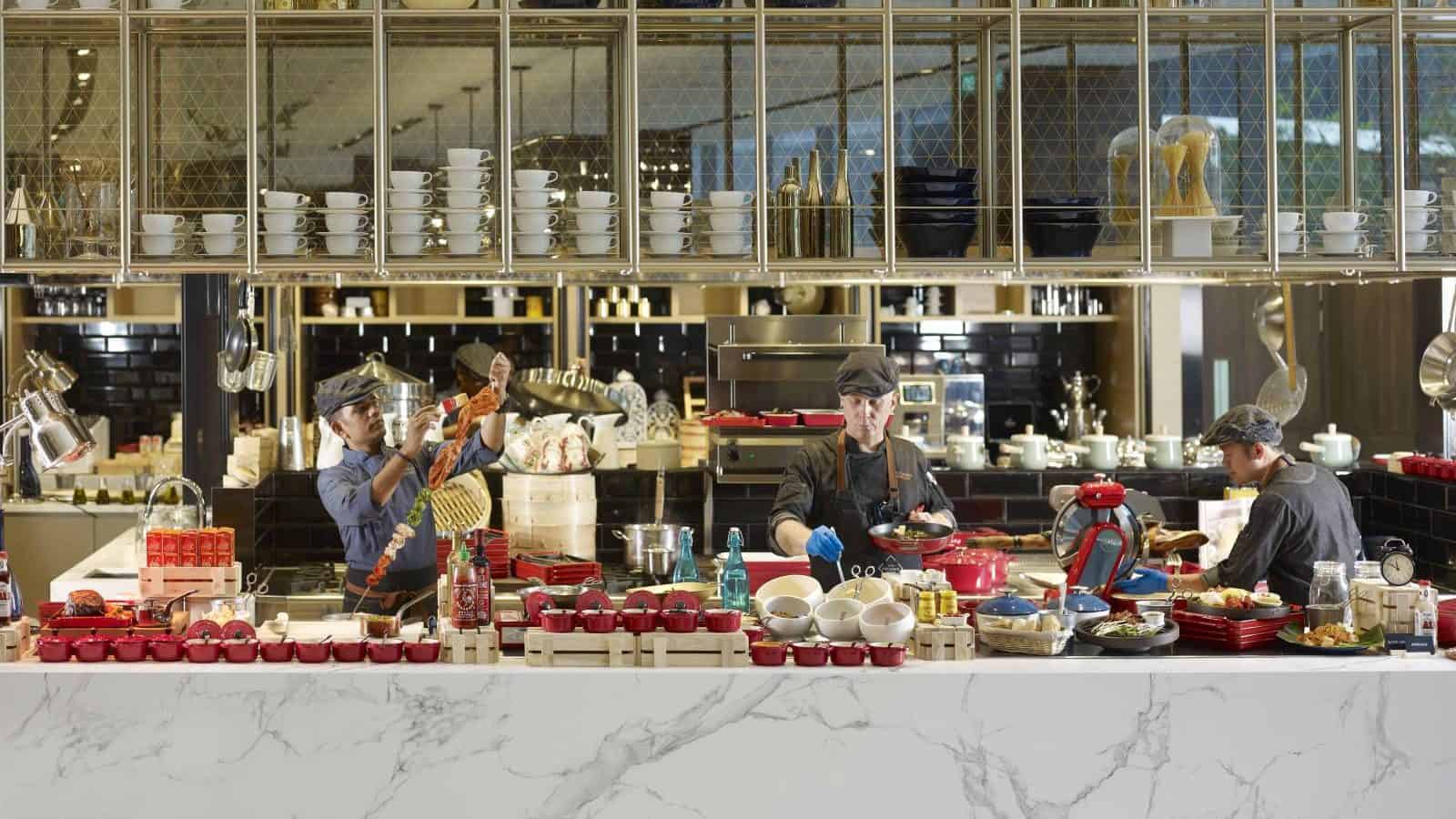 Promotion: 50% discount for second diner | with HSBC & Maybank Cards

Promotion: 1 Dines Free with every 2 paying adults (Lunch & Dinner buffets) | with UOB Cards

Address: Orchard District, 28 Stevens Road, #01-01, Singapore 257878
Café Swiss, Swissotel The Stamford
Enjoy fresh and hearty all-day European and International fare at this spacious and brightly-lit space at Swissotel The Stamford. Be charmed by Café Swiss' hospitality while you sit back and relax with some of their popular dishes like crispy pork knuckle and Toblerone chocolate cheesecake. Buffet pricing starts from S$58++ up.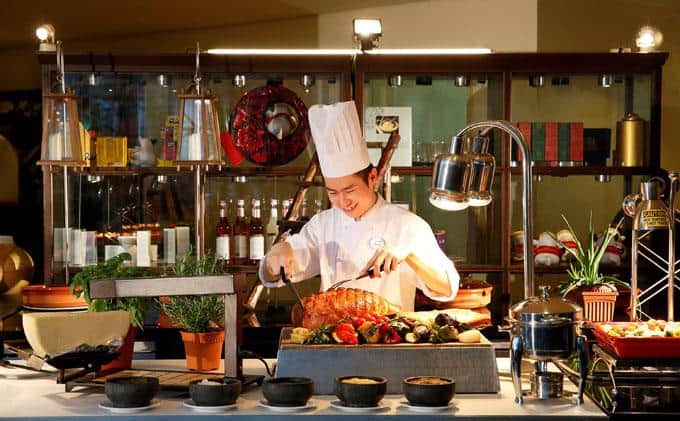 Promotion: 50% off food bill | with OCBC Cards

Address: 2 Stamford Road, Level 2, Swissotel The Stamford, Singapore (178882)
Cafes, Bars and Pubs
GRUB
If you have not eaten at GRUB, here's the best time to try it and understand what the hype is all about since they've opened. Serving hearty wholesome food in a casual, family-friendly setting, there is no doubt that enjoying delicious food in the beautiful lush greenery at Bishan Park is truly one of life's pleasures.
With a thoughtful approach to the ingredients used, this cafe serves responsible and delicious food from sustainable sources and no artificial preserving. Do not miss the mentaiko fries – crispy shoestring fries with marinated roe of pollock generously sprinkled with nori seaweed.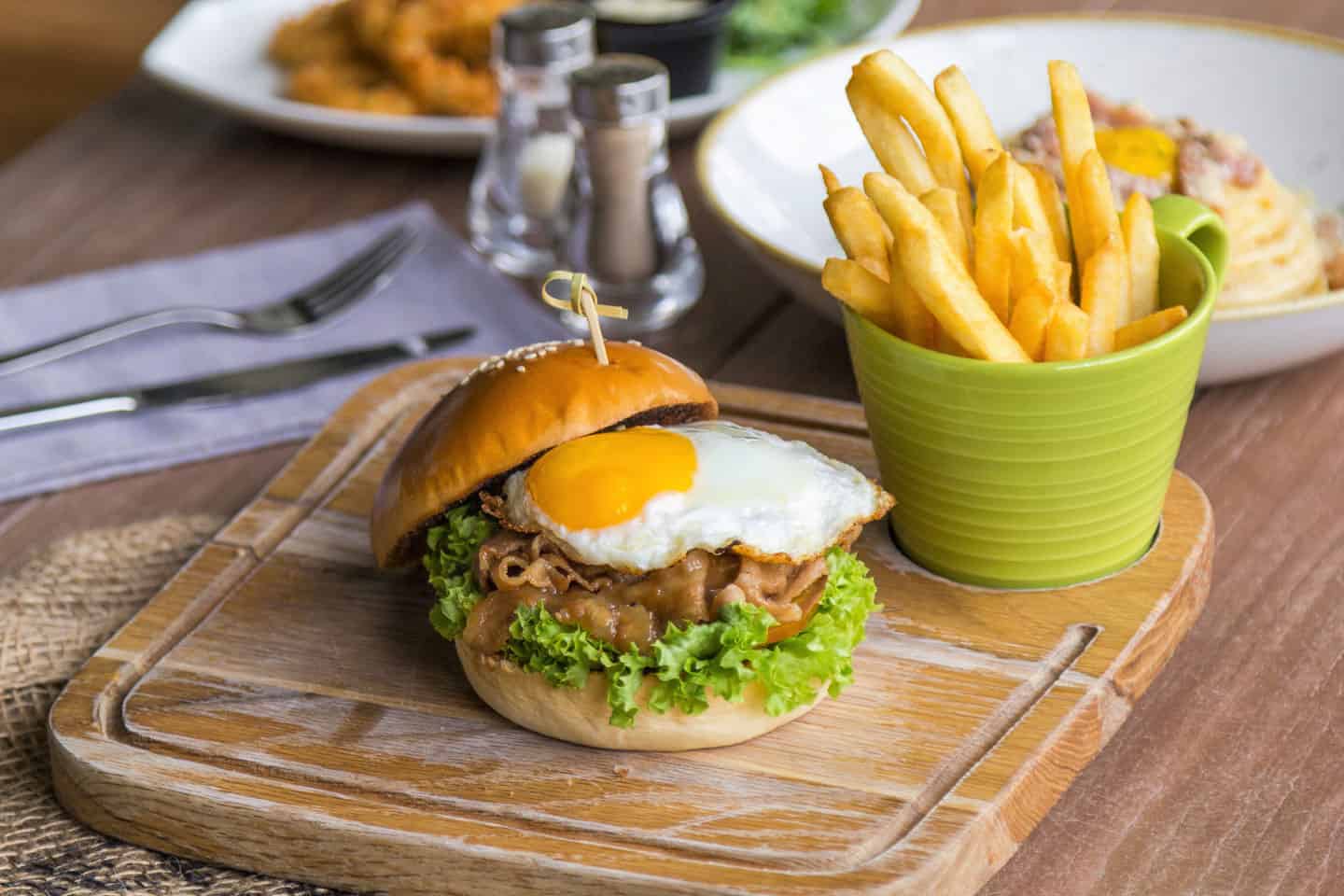 Promotion: CHOPE EXCLUSIVE on 1-for-1 mains (only valid via booking link below) on weekdays only
Promo Code: CE2GB
Expires 28 February 2018
Valid from Mondays to Fridays only.
Limited to 1 redemption per 2 pax for the following mains: Bacon Carbonara, Har Cheong Gai Burger, Thai Pork Salad, Mushroom Cheeseburger.
The lower priced item will be deemed complimentary.
This offer is not valid in conjunction with ongoing promotions, offers, discounts, vouchers, on 13 to 14 February, on the eve of, and on public holidays
Address: 3C River Valley Road, The Cannery, Singapore 179022
Red Tail Bar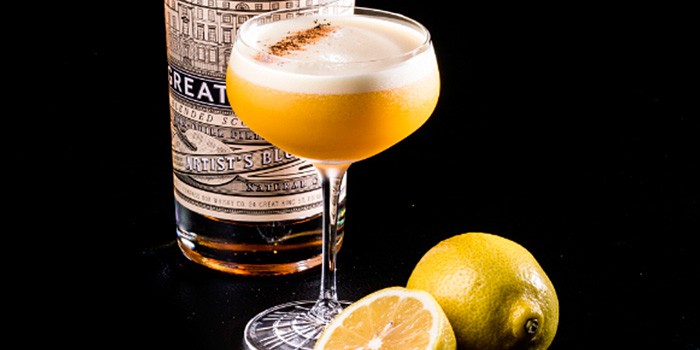 Looking for a cool bar to hang out with friends? Why not try the Red Tail Bar? Choose from its long list of different spirits and some cooked dishes to go alongside them. Want to party but don't want that sinking feeling of regret the morning after? If you happen to be a DBS or POSB card holder, then leave all your worries behind. The Red Tail Bar offers a great promo, a 1-for-1 beer/and or house pour loose drinks for said cards! Take the chance to try out their well-received cocktails and wines.
Promotion: 1-for-1 beer and/or house pour loose drinks | with DBS & POSB Cards
Address: 3C River Valley Road, The Cannery, Singapore 179022
---
What is a good card for dining deals?
That really depends on your palate and wallet. It's safe to say that AMEX cards have fabulous promotions with many fine-dining and upscale restaurants, such as the AMEX Platinum Credit Card.
Several other cards let you earn rewards or cash rebates when you spend on dining, including fast-food, cafes and food delivery.
One example is the HSBC Revolution Card, which lets you earn 5X rewards on local dining transacations, on top of exclusive discounts and 1-for-1 deals as you would notice in this article. If you're new to HSBC, you can even get a free 70cm American Tourister luggage when you sign up!
If you're looking for more dining deals and promotions, click here to see more. You can also subscribe to Cardable's weekly newsletter and stay current with new promotions!
---
Previous Promotions You Have Missed (Don't worry, we'll be back with more!)
Sun's Café, Hotel Grand Pacific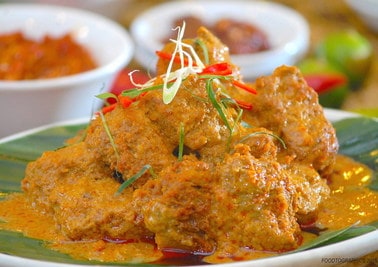 The Hotel Grand Pacific is not only a great hotel to stay at, they also host a wonderful dining option- the Sun's Cafe. The restaurant offers a wide selection of dishes with their authentic Peranakan cuisine as their highlight. The cafe is especially known for their mouthwatering curry chicken and impeccably pig stomach dish, so both are a definite must-try if you are ready to feast at the Sun's Cafe. If you're a UOB cardholder, great news for you! Sun's Cafe is having a 1-for-1 Peranakan Buffet Lunch & Dinner promotion with UOB cards, so don't miss out the chance to savour the amazing Peranakan dishes!
Promotion: 1-for-1 Peranakan buffet lunch & dinner (Mon-Sun) | with UOB Cards
Address: 101 Victoria Street, Hotel Grand Pacific, Singapore 188018
Atrium Restaurant

If you're going to splurge at a buffet, why not make sure it's worth it? The Atrium Restaurant at Holiday Inn Singapore will make a great choice. The restaurant features a wide variety of dishes from different cultures, as well as a kids' buffet section perfect for the little ones' taste buds. Try out their specialty Singaporean cuisine, as well as their seafood fresh from the waters! There's no need to think twice about treating yourself and your friends and family, because the Atrium Restaurant has a great promotion for Citi cardholders! Get a 1-for-1 buffet lunch, dinner or weekend high-tea when you visit the restaurant before the 31st of December, 2017.
Promotion: 1-for-1 buffet lunch, dinner & weekend high tea | with Citi Cards
Address: Holiday Inn Singapore Atrium, 317 Outram Road, Singapore
Window on the Park Restaurant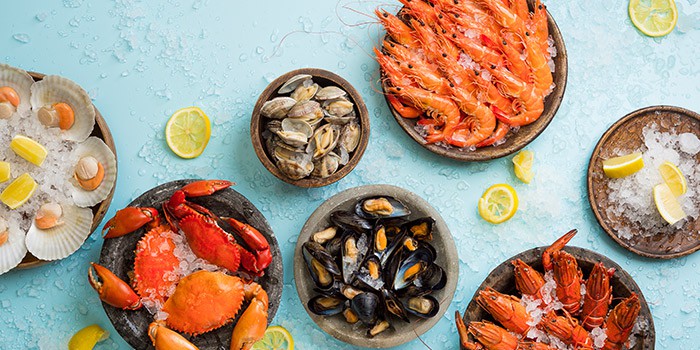 Eat and choose from a large selection of dishes at Window on the Park Restaurant. When you visit, make sure to try out their acclaimed seafood dishes like the oysters, as well as their delicious Singaporean laksa and durian pengat. Delicious food always taste better when you eat them during great promotions. Have a Citi card? Now is your chance to get a rare deal at the Window on the Park Restaurant with your Citi Card. That is the 1-for-1 lunch and dinner buffet deal, until the end of the year! What are you waiting for? It's time to treat yourself with amazing seafood dishes.
Promotion: 1-for-1 lunch & dinner buffet | with Citi Cards
Address: 11 Cavenagh Road Singapore Orchard City Centre Singapore 229616, Singapore
Marriott Cafe, Singapore Marriott Tang Plaza Hotel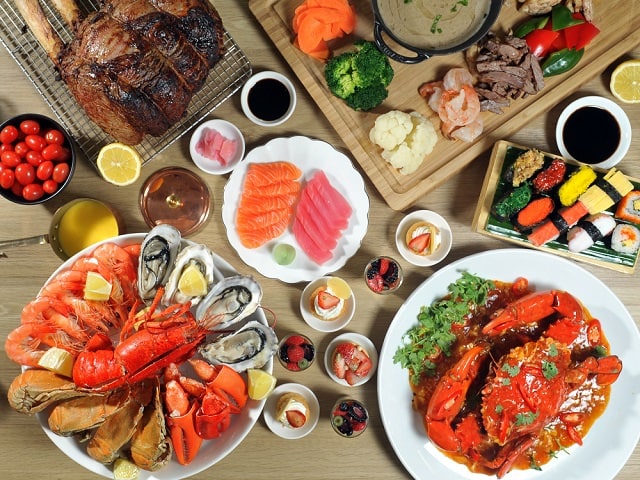 Are you a seafood lover? The Marriott Cafe is said to have some of the freshest seafood in Singapore. You'll find a great seafood selection inclusive of oysters, crayfishes and prawns to satisfy your taste buds! Try the restaurant's specialties, Singapore Chilli Crab and Chicken Rice too! Save some space for desserts because the Sticky Date Pudding here is done just right. It'll be worth your calories, we promise. Take your time to savor the selections from the seafood and hot buffet lines!
Promotion: 50% discount buffet lunch or dinner | with AMEX Cards
50% for 2 persons, 35% for 3 persons, 25% for 4 persons 20%. For groups with 5-10 persons, 15% discount for 1 person

Expires 31 December 2017
Address: 320 Orchard Rd, Marriott Café, Lobby Level, Singapore
The Square – Furama Riverfront Singapore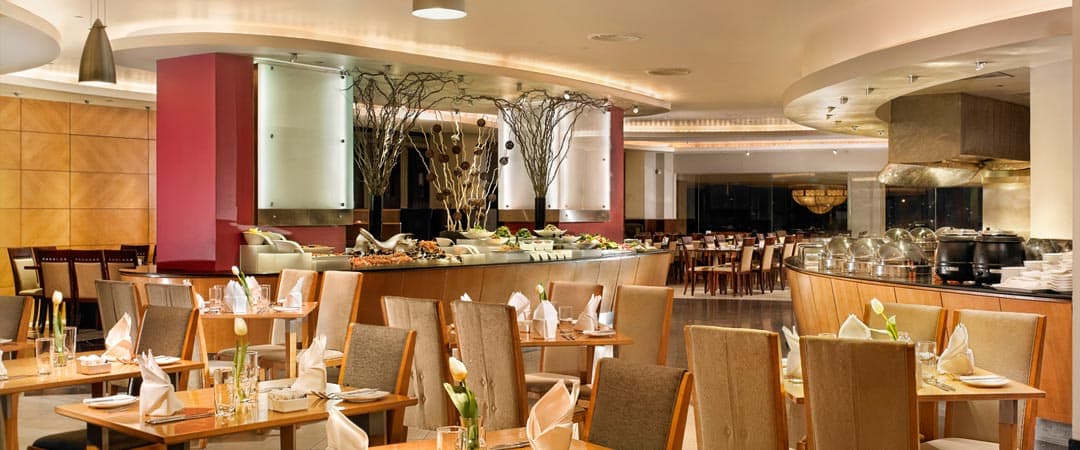 Craving for the best of both worlds? The Square at the Furama Riverfront Singapore delivers. The restaurant promises to bring you the best culinary gems from both the East and the West, all in one classy location. Expect only the best from The Square, because they've been voted one of Singapore's Top Restaurants for multiple years. Enjoy their famous sushi, prawns, and tuna, prepared by experienced top Singaporean chefs. Don't miss out on the restaurant's 1-for-1 deals with the various credit cards listed below!
Promotion: 1-for-1 buffet lunch and dinner | with HSBC, Maybank, UOB and DBS Cards
Expires 31 December 2017

Maximum of 8 diners per card for UOB and DBS. Maximum of 12 diners per card for Maybank
Address: 405 Havelock Road, Singapore 169633
The Song of India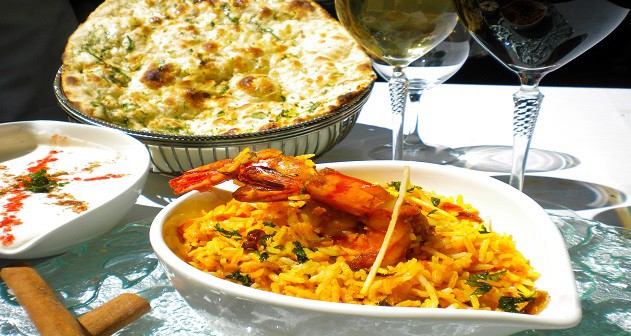 The Song of India is a restaurant that has received a Michelin star, and we can understand why, with the amazing authentic Indian cuisine they serve up at a drop of a hat. Their elegant interiors contribute to a classy atmosphere and deliver an excellent dining experience. Afraid that this may be too much for your wallet to handle? Good news if you're a Maybank cardholder because, until 31st December 2017, Maybank cardholders are entitled to a 1-for-1 lunch buffet promotion! Look out for their specialties, such as the Naan, Mango Kulfi, and Goan Fish Curry. Call a friend along and start making plans for a meal at The Song of India!
Promotion: 1-for-1 lunch buffet | with Maybank Cards
Address: 33 Scotts Road, Singapore 228226
The Dining Room, Sheraton Towers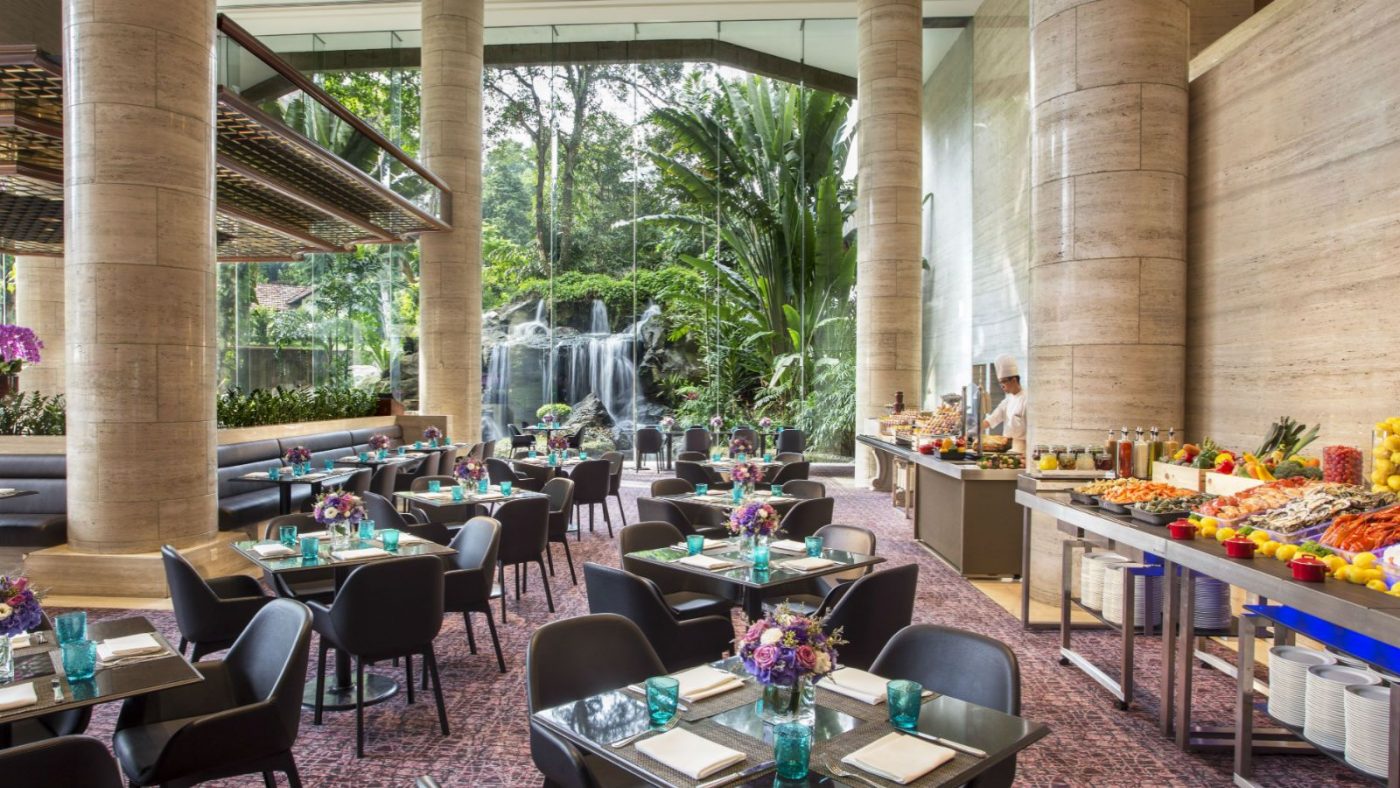 The Dining Room at the Sheraton Towers is one of the most romantic, serene restaurants among restaurants in Singapore's hotels. It's an ideal location if you prefer a cosy, peaceful environment with a great buffet spread. Their must-try signature dishes are the Crabmeat Fried Rice and Sheraton Laksa. Of course, we have to leave some stomach space for desserts. We recommend trying their Aloe Vera Jelly and Mud Pie to end off the meal on a sweet note.
Promotion: 1-for-1 lunch or dinner buffet | with Maybank Cards
Expires 30 September 2017
Address: Sheraton Towers Singapore, 39 Scotts Road, Singapore 228230
Waterfall Lounge, Furama RiverFront Singapore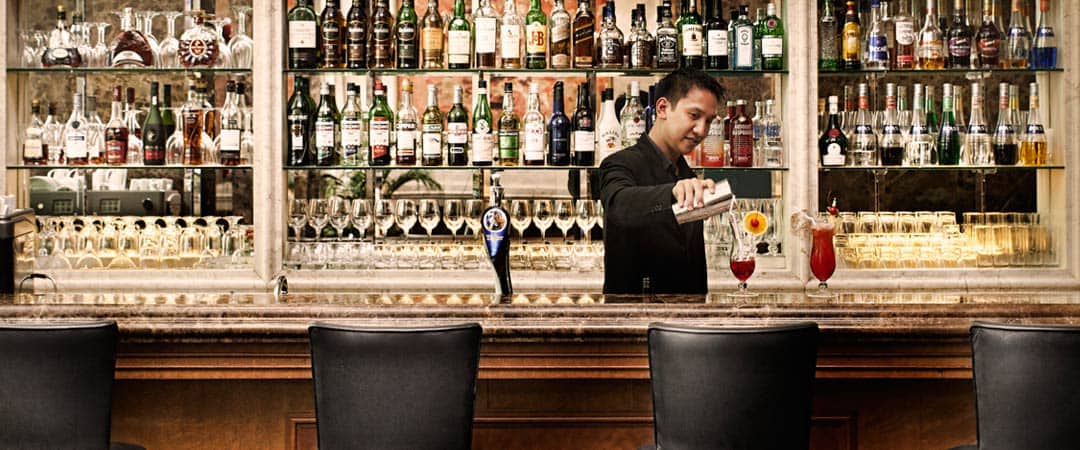 The Furama RiverFront Singapore doesn't only offer delicious dishes, they also serve coffee and cocktails for diners to relax with a 20ft waterfall set in the background. This is a perfect place to unwind and chill with friends and loved ones. What's more, with a UOB card, you are entitled to a 1-for-1 promotion on house pour beverages all day. Now that's an excellent reason to start on drinks before dinner!
Promotion: 1-for-1 promotion on house pour beverages all day | with UOB Cards
Expires 31 December 2017

Maximum of 8 person per card
Address: 405 Havelock Road, Singapore 169633
---
ALSO READ: 14 Satisfying Buffet Promotions in 2017 You Don't Want to Miss