Last Updated:
✨ As we enter into the final month of the year once again (also my favourite month!), we take the chance of the slower, festive-induced pace of work to reminisce the year that has gone by. The good and bad moments, the memories of laughter and tears, we all have our fair share of adventures and struggles. Perhaps you've had a fulfilling year of achievements and blessings, or maybe you were met with trying obstacles and challenges.
Indulge a little and treat yourself to some pampering. It may be to rejuvenate from a hectic year, or to recover from struggles and negativity, or even to continue the streak of good fortune you've had throughout the year.
Cardable brings you 10 pampering treats in Singapore you can reward yourself with to end your year right! These treats range from spas and massages, to beauty, facials and haircuts. Ready to choose the treatment you want to splurge on? 💆🏻
1.

Premium Pore Extraction Facial @ My Cozy Room Boutique Spa

Get ready to put your best face forward in the new year and treat yourself to a Premium Pore Extraction Facial at My Cozy Room, an award-winning boutique spa located just off Orchard Road. According to Google Reviews, this is the best extraction facial in Singapore!

This comprehensive 120 minutes facial treatment is known to be gentle, thorough and painless with minimal redness even with extraction. Best of all, each Premium Pore Extraction Facial treatment even includes a skin analysis as well as rejuvenating eye, facial, head and shoulder massages! My Cozy Room only uses BABOR Skincare, Germany's best professional skincare brand for all their specialty treatments so you know you are in good hands.

If you are looking for an effective treatment for clogged pores, acne and pimples, this is one facial you'll have to try for a clean and radiant face to start the brand new year!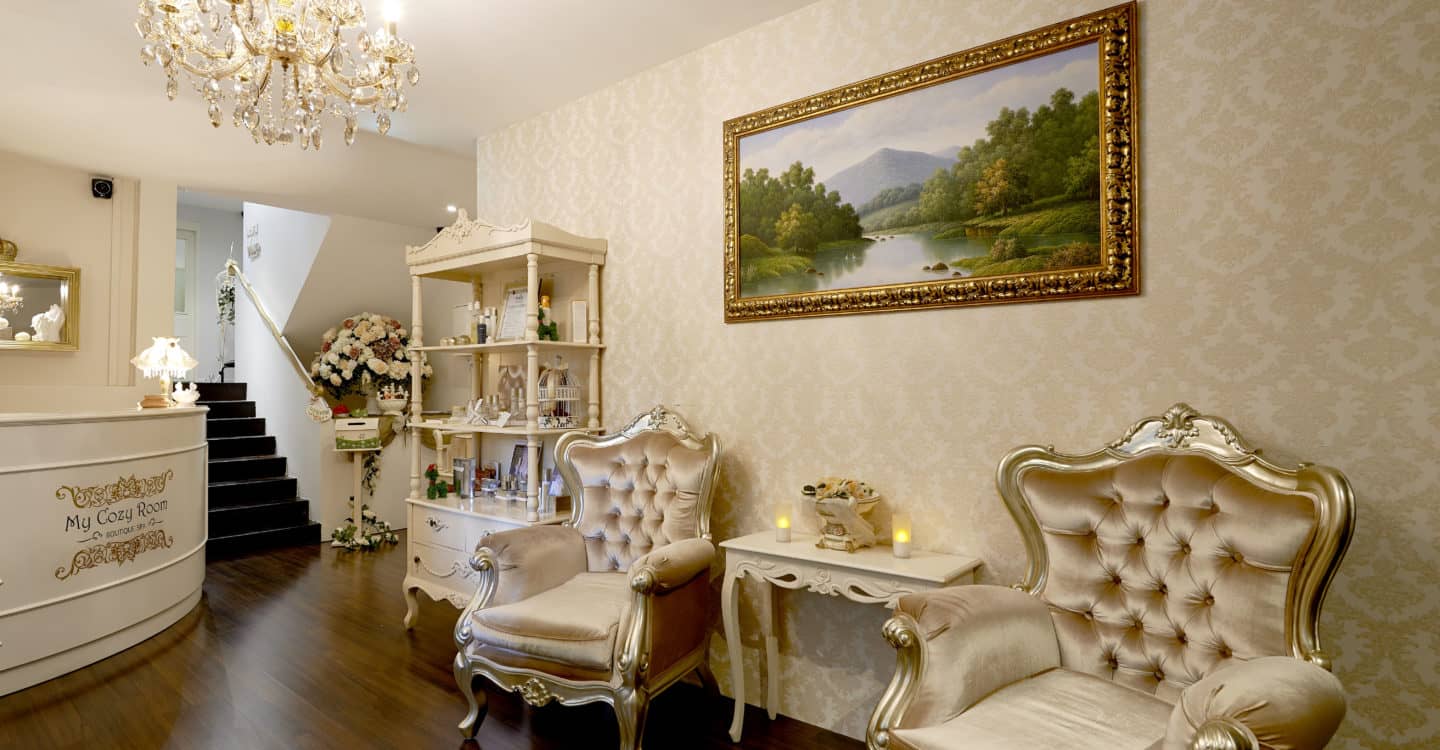 Promotion: Enjoy a first trial for Premium Pore Extraction Facial at S$144 (U.P $288, 120 min).
For first-time customers residing in Singapore only
Tourists enjoy 20% off original price
Address: 56A Cairnhill Road, Singapore 229667 (5 minutes walk from Paragon Shopping Centre)
Phone: 6732 0030
Opening hours: Monday – Friday, 11.00am to 9.00pm; Saturday, Sunday & Public Holidays, 10.00am to 8.00pm
Website: mycozyroom.com.sg
2.

Private Koyamaki Onsen Therapy @ Elements Wellness

This is a treatment where you soak your body in energised ion Onsen water. Free radicals are generated from metabolism as well as other daily matters, such as the air we breathe and the food and drinks we consume. Free radicals have been linked to ageing, destroy our cells and are associated with diseases such as Alzheimer's disease and inflammatory joint disease. The negative ions in the Onsen water work to neutralise and remove the positively charged free radicals in our bodies so promote better overall health and slow down ageing process.

Each session is approximately 40 minutes and Elements Wellness offers an option for couples. Health is a glass ball you can't afford to drop among the other major aspects of your life. Take the chance this year-end to treat your body right and rejuvenate from within. You'd want to start the new year not only on a happy note, but a healthy one too.
Address: The Centrepoint, 176 Orchard Road – #02-28 Somerset, Singapore 238843
Opening hours: Monday – Friday, 11.00am – 9.00pm / Saturday, Sunday & Public Holiday: 10.30am – 8.00pm
For appointment: Call 67378488 or whatsapp 93578183
Promotion: Signature Koyamaki Onsen Ritual (115 minutes) at S$168 (inclusive of GST, for 1pax) via Shopee
Relax and unwind with a truly unforgettable royalty onsen spa retreat. Includes: Ocha Body Massage (60-min), Back Scrub (15-min) and Koyamaki Onsen Therapy in Private Suite with Steambath (40-min)
Only available at Centrepoint
Purchase digital voucher on Shopee here
Tip: For more offers from Elements Wellness, check out the latest credit card promotions here.
3.

Adeva Spa Indulgence @ Adeva Spa

Tucked away on the rooftop of Paragon is Adeva Spa, one of the best spas in Singapore. Providing a respite from the busy Orchard Road, feel your senses relax the moment you step into the simple, clean-lined and bespoke furnished spa.

Immerse yourself in this healing space with Adeva's collection of iconic facial and body treatments using an internationally renowned Spanish skincare label, the award winning Natura Bissé. Adeva Spa is also a proud recipient of several renowned spa and beauty awards, as well as awards from Harper's BAZAAR, The Women's Weekly and the Cosmopolitan.
Address: 290 Orchard Road – #06-22/23/24, Paragon Orchard, Singapore 238859
Opening hours: Monday – Friday: 10am to 10pm / Saturday, Sunday & Public Holiday: 9am to 9pm
To book an appointment: Call 68369988 or whatsapp 87764789
4.

"Swede & Sassy" Swedish Massage @ Nimble/Knead

If you prefer a more Western-style treatment, why not try a Swedish massage? It involves firm and long gliding strokes to promote blood circulation in the body and leave one feeling relaxed.

At Nimble/Knead, the "Swede and Sassy" Swedish massage treatment claims to increase blood circulation, stimulate muscles and improve lymphatic flow. Go for the 1.5 hour treatment to fully indulge, or even better, opt for a combo of body massage and body scrub to get the best of both worlds! Relax your mind and body while you're at it, it'll be like rewarding yourself for all the hard work this year.

If you're keen to treat both your significant other and yourself, Nimble/Knead has combo packages for couples for you to choose as well. Surprise your special someone and make a reservation today!
Address: 66 Eng Watt Street, – #01-28 Tiong Bahru, Singapore 160066
Opening hours: Monday – Sunday, 11.00am – 10.00pm
For appointment: Call 64383933
5.

Microdermabrasion for Face @ Face Bistro

If you haven't gone for a facial treatment for a while, flooded by never-ending tasks and pressing deadlines all year round, this December, it's time you go for one. You may have heard of a Microdermabrasion treatment, a type of facial treatment that has risen in popularity in recent years. For the benefit of the less-informed, microdermabrasion is a non-invasive procedure that uses tiny crystals or other exfoliating surfaces to remove the superficial layer of skin for renewal and healthier skin. It is ideal for those with hyper-pigmentation, acne scars, wrinkles and sun spots and dull-looking skin, and works best for people in 30s who are in the early stages of ageing skin. It also shows the most optimal results with a few weeks of treatment, rather than a one-off miracle.

Of course, with any facial treatment, it is good to read up more and speak to the facial consultant on the best treatment for your skin concerns before deciding what to do.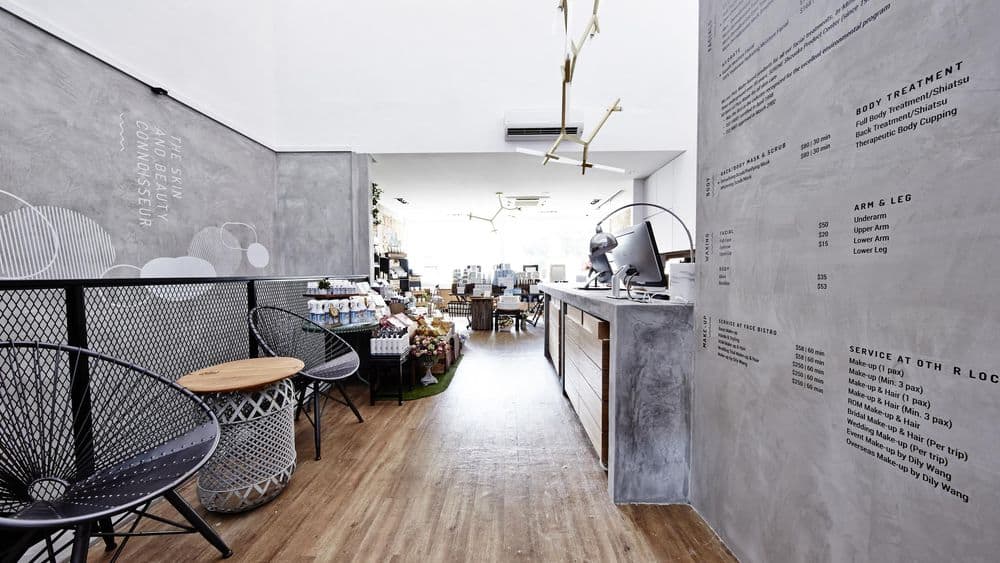 Address: 25C Lorong Liput Holland Village, Singapore 277735
Opening hours: Monday – Saturday, 11.00am – 8.00pm; Sunday, 11.00am – 5.00pm
For appointment: Call 64624988 or 9799009
6.

Organic Facial @ Flare Wellness, The Organic Room

The next treat we have is for the vegans and people who prefer green and organic products. Flare Wellness by The Organic Room is a woman-only, green beauty salon that offers organic facials using green beauty products from around the world. If you have a preference towards green and natural products, this is the place for you.

Let your skin be nourished by the 60-minute "OM 100% Organic Facial". It is suitable for all skin types and aims to hydrate and lighten visible signs of acne and hyperpigmentation. Indulge in a green treat your skin deserves as you cramp the month with Christmas feasting and gatherings!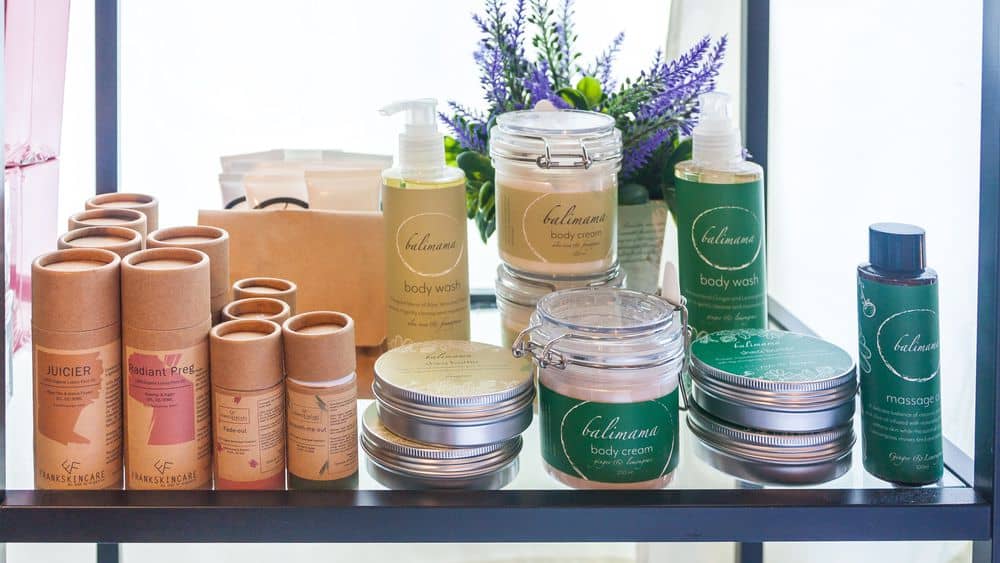 Address: 470 North Bridge Road, #04-03, Bugis Cube, Bugis, Singapore 408936
Opening hours: Monday – Friday, 10.00am – 9.00pm; Saturday – Sunday, 10.00am – 7.00pm
For appointment: Call 88084786
7.

Sugaring @ Sugar(ed)

Behold, a new technique of hair removal is here! Introducing Sugaring, an all natural hair removal technique using sugar paste at body temperature, eliminating the risks of burn. Sugar(ed) is the first body-sugaring studio in Singapore and they do sugaring treatments for both facial and body areas for the ladies.

From brows and chin to underarms, legs and Brazilian, Sugar(ed) has you well taken care of so that you need not worry about the short skirt or sleeveless dress you wear this month! The prices are relatively reasonable as well, so rest assure that your pocket won't get burnt just like your skin. If you frequently go for waxing and can't bear the pain during and after the treatment, we urge you to give sugaring a try! It's been said to be gentler and with less irritation. Plus point, the sugar paste used during the treatment is made up of sugar, lemon juice and water – all natural, no chemicals! Hurray!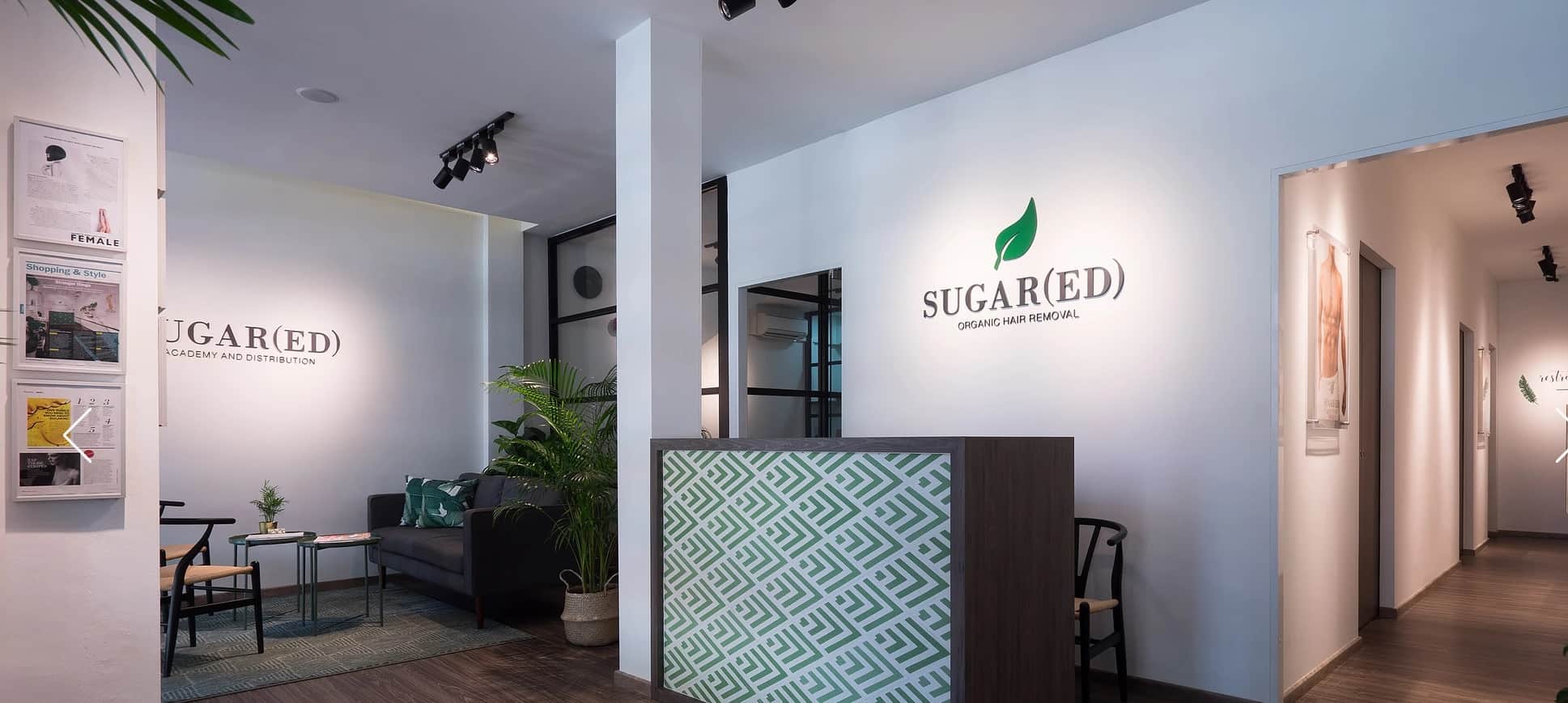 Address: 79 East Coast Road, #01-01 East Coast, Singapore 428784
Opening hours: Monday – Friday, 11.00am – 8.00pm / Saturday, 10.00am – 6.00pm; Sunday, 11.00am – 6.00pm
For appointment: Call 68166530 or whatsapp 9162 6628
8.

Lash Extension @ Highbrow

Lash extension services have become more common and accessible these days. Women who prefer not to fiddle with eyelash curlers and mascaras whenever they put on makeup can opt to have lash extensions which can last for about a month. Know what that means? It's a perfect treat for yourself this December! Imagine having fuller, longer lashes without the extra time spend on coating a few layers of mascara, or sticking on falsies, or even the process of removing them at the end of a tiring night. Tempting, isn't it?

If you're not a fan of full lashes, fret not. Highbrow has the lash curling treatment where you can 'perm' your existing lashes and not worry about them drooping 3 hours later. We think this is a great pampering treat for ladies who can't live without mascaras. Try this and see how much convenience it bring you!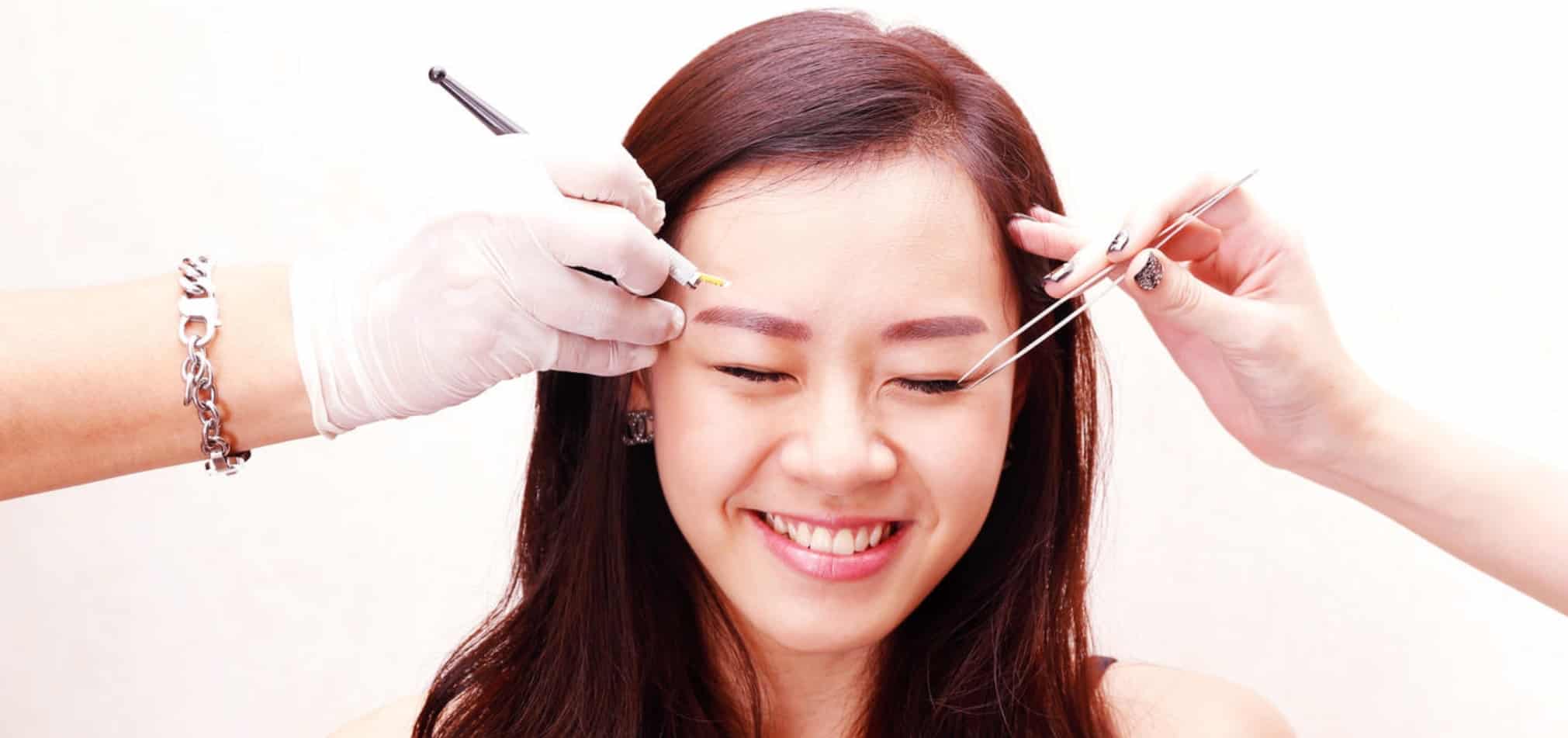 Address:
The Star Vista – 1 Vista Exchange Green, #B1-25 Singapore 138617
Capitol Singapore -13 Stamford Road, #B2-16 Singapore 178905
Parkway Parade – 80 Marine Parade Road, #01-69, Singapore 449269
Orchard Gateway – 277 Orchard Road, #B2-39, Singapore 238858
Opening hours: Monday – Sunday, 10am – 8.30pm
For appointment: Call 66942777 (Star Vista) / 66940777 (Capitol Piazza) / 62477789 (Parkway Parade & Orchard Gateway)
9.

Body Scrub @ The Oriental Spa Chamber

The Oriental Spa Chamber, a subsidiary of Mary Chia, is a wellness establishment focused on Oriental Spa treatments. With its warm decor and use of herbal treatments, you'll be in for a holistic, refreshing pampering treat to end your year right. The Body Scrub treatment only lasts for 30 minutes, promising to scrub away the dirt and dead skin cells from your skin to clean our your pores. A regular scrubbing treatment is essential to promote healthier skin, as our skin cells die everyday due to various environmental factors. Scrubbing them away ensures they aren't left on our pores and increasing the risks of them being clogged.

If you have a little more time to spare, why not add on another service for an extra treat? We recommend the Aroma Oil or the Shiatsu Body massage to relax your muscles and calm your nerves, soothe out the muscle kinks and improve blood circulation for a full body pampering.

If massages are not your idea of a relaxing time, treat yourself to a rose quartz facial that will rejuvenate, heal and detoxify your skin for the new year ahead.

The operating hours at The Oriental Spa Chamber are long, but make sure to reserve your slot early since everyone may have the same self-pampering mindset as you this December. If you're a fan of the Oriental style of body treatments, you should definitely carve out some time to let your body relax and recuperate from a year's worth of stress before you indulge in the year-end parties and gatherings!
Address: 50 Mosque Street, Porcelain Hotel Chinatown, Singapore 059528
Opening hours: Monday – Sunday, 11.00am – 11.00pm
For appointment: Call 65361661
10.

Private Onsen @ Joya Onsen Café

Wind down the year with some quiet time to yourself with a private onsen at Joya Onsen Cafe. You get to enjoy the traditional Japanese bathhouse experience right here in Singapore, and indulge in some Japanese treats at the Café after your session!

Some health benefits of an onsen include relieving pain, increasing blood circulation and metabolism, as well as reducing stress for a better sleep – Doesn't that sound perfect as a year-end treat?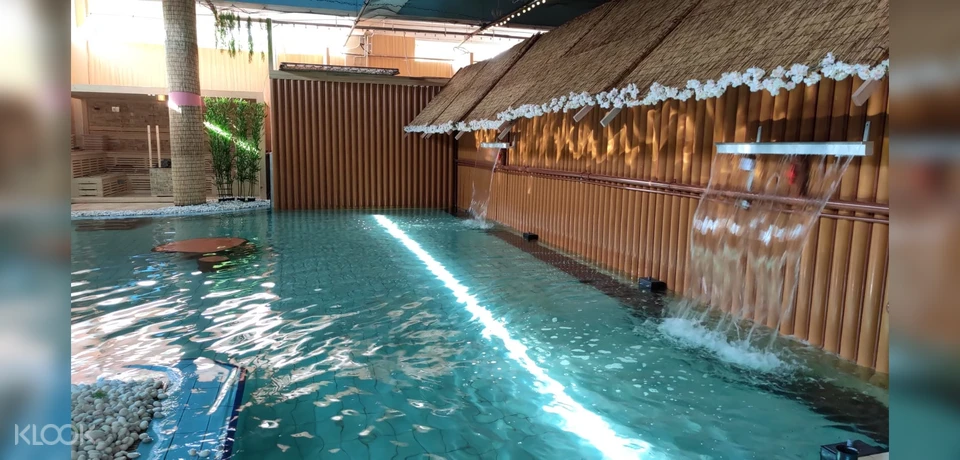 Address: 511 Upper Jurong Rd, #01-06, Singapore 638366
Opening hours: Daily from 11am to 11pm
For appointment: Call 88472081
Promotion: [Klook Year-end Sale: 12% off with min. of two tickets purchase] Public Onsen Admission with Complimentary 1x Wagashi / Private Onsen Admission with Complimentary 1x Wagashi
Limited time offer only
T&Cs apply
More info here

From time to time, treating your body and skin well with these wellness services is crucial. We live in an extremely fast-paced city, often faced with different types of stress, pollution and commitments. Sometimes amidst the busy schedules, we neglect our bodies' call for rest and recuperation, building up the fatigue and lethargy. Whatever it is, time waits for no man and these moments have passed us by.
December is a month of nostalgia, celebration and hope; nostalgia on the happenings of the year, celebration of festivity with Christmas and New Year, and hope for a better year to come. Whether the year has been bad or good for you, why not end the year as best as you can?
December is also typically the month where people try to take time off from work, which is also the best month you should reward yourself with these pampering treats. Be selfish for a little while, indulge a little more and and pamper yourself with these little treats. Your body will thank you after this and you'll be ready to take on a brand new year!

---
⚡️ TIP: Whoever said an indulging massage or a relaxing manicure have got to put a dent in your wallet? Before you make any bookings, don't forget to check out the many latest credit card promotions available on Cardable here to maximise the best savings you can get on your pampering treat!
---
ALSO READ: If you are an avid online shopper, read about the credit cards most suitable for online shopping in Singapore to get the most out of your purchases. Your wallet will thank you!