Last Updated:
#SupportLocal is no longer a hipster-only movement, each one of us has played a part in keeping this red dot shining bright! From unique start-ups to passionate musicians and stunning cafes, our local scene is more vibrant than ever (There's no longer a reason to say that Singapore is boring hor).
Whether it's music or food, you've definitely #SupportLocal knowingly and (more often) unknowingly. With Singapore's birthday round the corner, we dug deep to find 10 brands we bet you didn't know are local!
Here are their stories.
1.

Gryphon Tea Company

Gryphon Tea Company was launched by a family-owned tea importer in Singapore. If there's one tea you must try, it's Gryphon's Monogram Jasmine Silk Pearls. This is a blend of downy silvery green tea from Fujian, infused with graceful notes of midnight jasmine. This is also the blend that took home the Great Taste Award with 3-star rating (this award recognises artisan food and drink products from around the world). Are you feeling the strong sense of national pride like we are?

By the way, Gryphon packs in free samples for you to try when you order online!

Promotion: Free local shipping when you spend over S$60 at Gryphon Tea
Promotion: 10% off online purchases at Gryphon Tea
Promo Code: SHOPNOW
Limited time only!
T&Cs apply
Artisanal blends at: www.gryphontea.com
Promotion: 10% off Gryphon Tea at RedMart
Shop Gryphon Tea at RedMart here.
2.

ETTE TEA Company

For tea today, skip the Earl Gray for unique blends from ETTE TEA. This contemporary brand seeks to combine the heritage and tradition of tea with modern and classic designs. ETTE TEA makes exquisite tea blends with local Singapore and South East Asian nuances into a faithful and expressive archive of harmonious tea flavours.

Ladies, if you're craving for a plate of chicken rice but don't want the carbs and calories, try ETTE TEA's Chicken Rice tea (yup, definitely a local brand). This local flavour is a blend of savoury Kukicha layered with lemongrass, ginger and pandan. One word, fragrant.

Other local tea flavours include the Ice Kachang tea, Lychee Konnyaku, Mango Sticky Rice, Fortune Cookie Chai, Manila Mango Chiffon and more!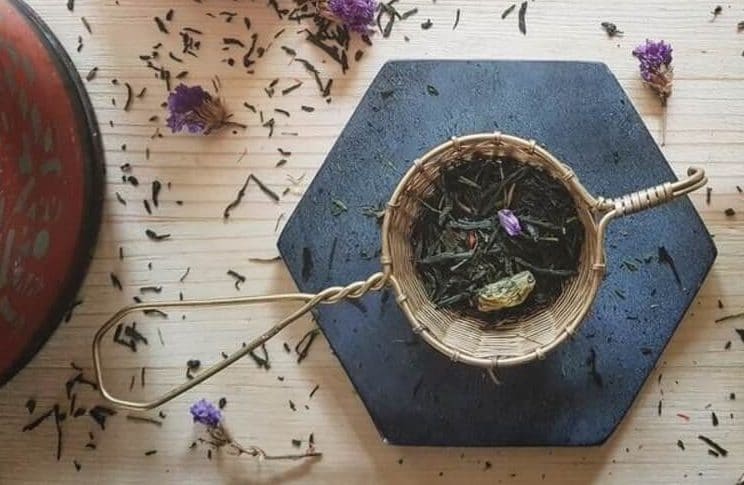 Sip some tea at: www.ettetea.com
3.

TWG Tea

Yes, we have an obsession with tea, but this is the last one, we promise!

We've seen the magnificent display of tea blends at their Ion Flagship store, spotted the well-groomed butlers at their Tea Salon, but never associated the brand with Singapore.

Our first impression? "Wah this fancy looking brand must be from Europe." Newsflash, TWG is a Singapore brand (their branding expert is really an expert).

TWG Tea is amongst the finest luxury tea brands around the world. They have curated a collection of over 800 different single-estate, fine harvests and exclusive tea blends from all of the tea-producing countries (also the largest collection in the world). If you're looking for a treat, the TWG Tea Salon & Boutique in Ion Orchard offers a luxurious high-tea experience.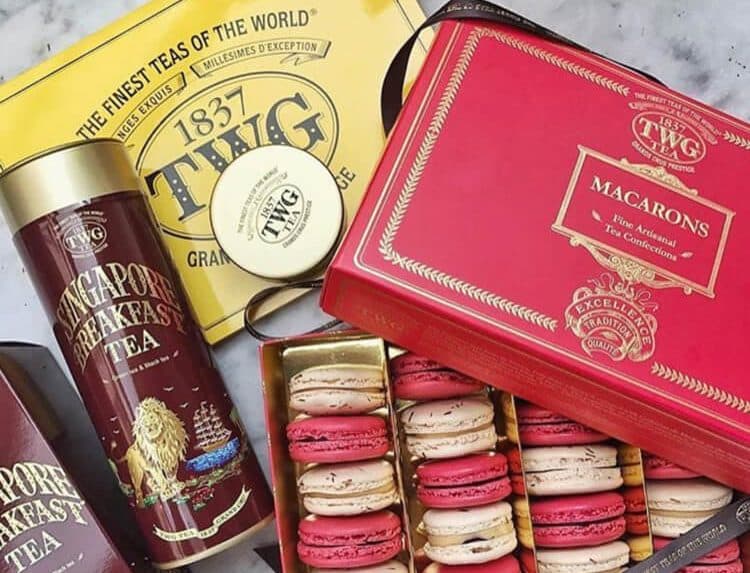 Did you know?
The year 1837 printed on TWG's signature tins celebrates the year when Singapore became a trading post for teas.
Promotion: 50% for a party of 2 | with AMEX Cards
Valid till 30 December 2018
50% for 2 persons, 35% for 3 persons, 25% for 4 persons, 20% for 5-10 persons and 15% for 1 person

Applicable at various outlets:

MBS

,

ION Orchard

,

Takashimaya

Taste luxury at: www.twgtea.com
4.

COCOLOCO

100% Coconut Water – takes a sip, nope. As self-proclaimed coconut masters, we have since developed a fear of "100% Coconut Water" labels. All bottled coconut water that we've tried lacks the sweetness and the thirst quenching pleasure from fresh coconuts.

But, can you imagine our excitement when we popped the bottle cap open and took a sip of COCOLOCO? Say goodbye to life-threatening knife stunts while opening the coconut, and hello to on-the-go 101% fresh Coconut Water!

COCOLOCO may be a small family owned company on sunny Singapore, but they certainly punch a pack in the 100% fresh coconut department. We're not sure what's their secret recipe but we're sure it has something to do with using only Thai Coconuts!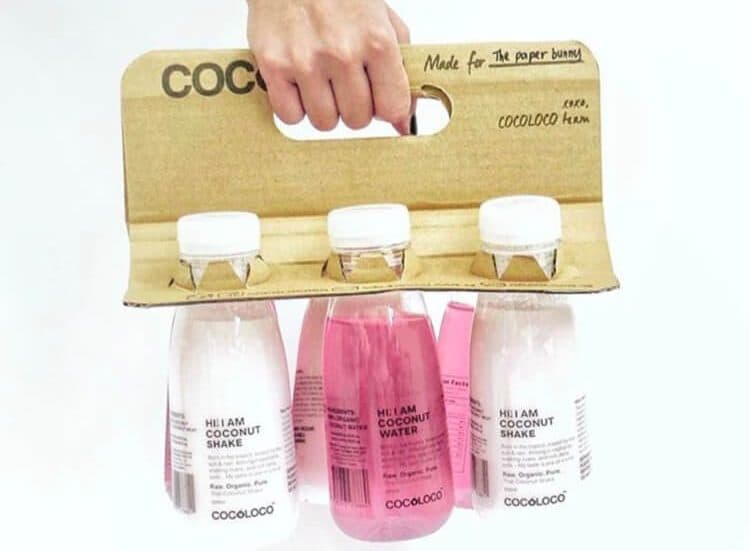 Did you know? 
You might get a bottle of pink coconut water but that's due to the chemical reactions present in natural coconut water. Yup, it's a sign that your bottle of coconut water is 100% fresh!
Go loco for coco here at RedMart!
Redmart
See all of RedMart's latest promo codes!
5.

BonAppetour

Our culinary scene is currently all about cafes, cafes and more cafes. But, we millennials are always on the lookout to try something new! In our search, we found a marketplace for the foodies community.

If you're up for a challenge, try a Nyonya Desserts Making Workshop or experience a traditional cooking class with a Singaporean family!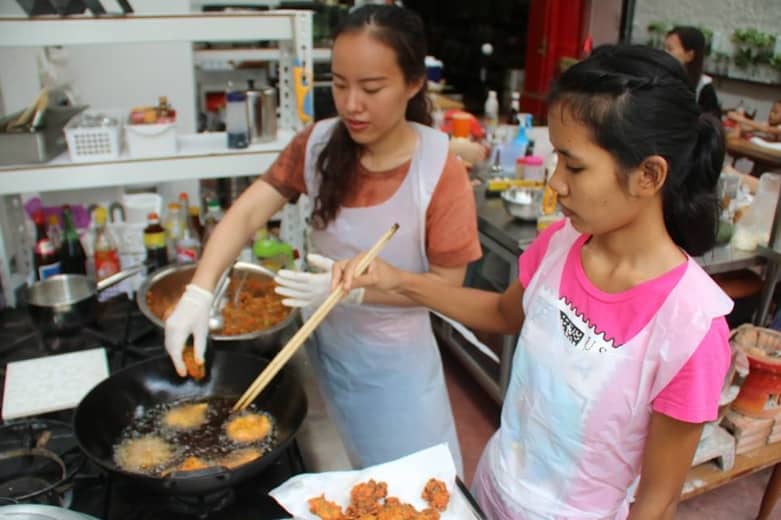 If you're looking for unique dining experiences, try the Dine Under the Stars: A Nonya/Peranakan Food Experience (It's almost like having a private chef, except that you'll be dining with new friends at your host's home!) or go on a private tour to discover the Hidden Gems of Singapore: Chinatown Food Express.
For an interesting culinary experience, try BonAppetour. You'll definitely find something there!
Promotion: $50 off when you refer a friend
Promotion: $10 off your first bill
Experience something new at: www.bonappetour.com
---
Limited time exclusive offer on Cardable (ends 31 Aug 2018)

---



6.

Cat & the Fiddle

In Singapore's dynamic culinary scene, cakes are no longer just a frosted vanilla chiffon cake. If you're craving for a cheesecake, you'll find a selection of unique interpretations of the classic flavour.
At Cat & the Fiddle, you're treated to 17 exquisite delicious creations. Of course, as a true blue local brand, you'll find Singaporean favourites. The Milo Dinosaur got us reminiscing of the nose bleeds we got from the overload of Milo powder we topped over our already thick Milo. But, the real star is the Mao Shan Wang Cheesecake. The creamy durian flesh adds another layer of indulgence that you won't be able to resist!
Psst… if you're looking for a birthday cake, Cat & the Fiddle does next day delivery! A real saviour for last minute orders.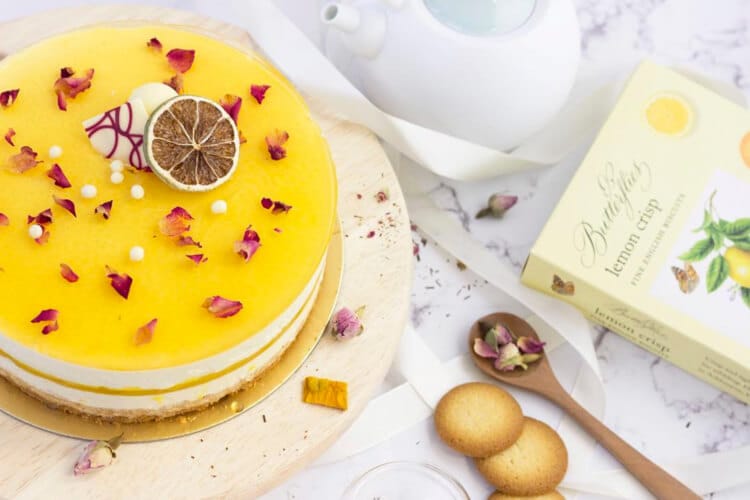 Did you know? 
The creative genius behind these fantastic cakes is the former founder of Bakerzin, Daniel Tay!
Promotion: 10% OFF all cheesecakes | with NTUC PLUS Card
Indulge in cheese at: catandthefiddle.com
7.

Bakerzin

Since we mentioned Bakerzin, yes, the French inspired brand is a local brand! Their classic French dishes and modern interpretations of traditional favourites are always a treat for the tumtum. Best of all, the fresh house-made European-style breads are our favourite! If you're early, be sure to grab the Bamboo Charcoal Custard Bun (or buns 😉) before they vanish.

If you've started looking for mooncakes for Mid-Autumn festival, Bakerzin serves up exquisite handcrafted Snowskin mooncakes. If you love black sesame, their Black Sesame Snow Skin is made with 100% pure black sesame – intense and oh so delicious.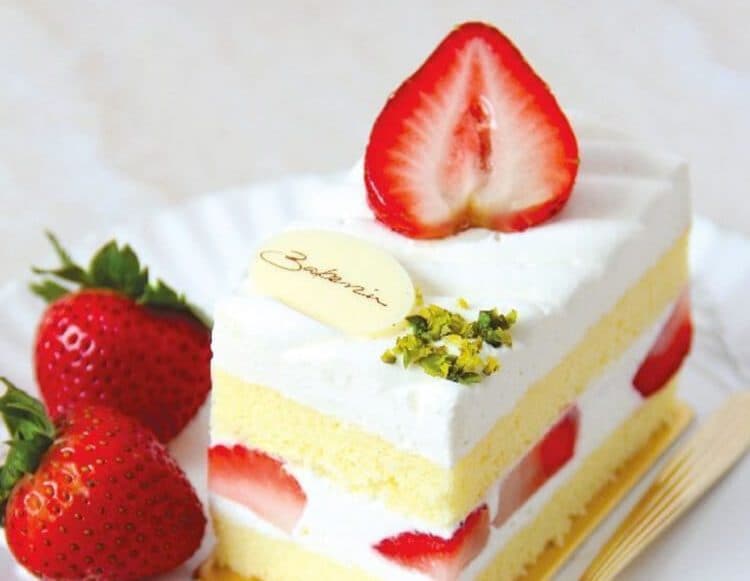 Promotion: 15% off total bill | with DBS Platinum PAssion Card
Valid till 30 September 2018
Experience local French goodness: www.bakerzin.com
Also read: 8 Best Deals for Singapore's Most Loved Mooncakes 2018


8.

Janice Wong

The surname Wong might give it away but did you know that Janice is the dessert genius behind the gorgeous pastries served at 2jaam: dessertbar. She has since expanded beyond desserts and is coming home to treat us to a delectable mod-Chinese fare.

Janice's flagship restaurant will be serving up small bites, and as she puts it, it's not dim sum, it's mod-Chinese. One signature dish is a platter of five white dumplings, which incorporates five types of flours. The fillings are always changing but she has hinted at Singaporean flavours like Laksa and Chilli Crab.

If you're search for a feast for your eyes and mouth, Janice will blow you away.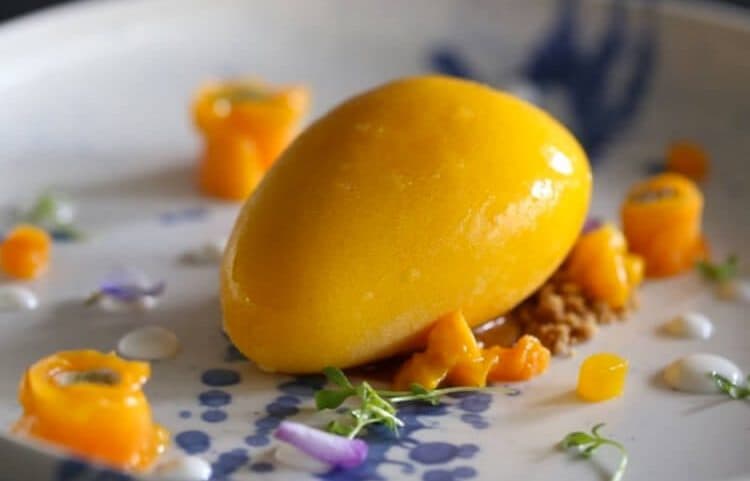 Indulge in culinary genius at: www.janicewong.com.sg/restaurant-bar
9.

honestbee

We have FoodPanda from Germany, Deliveroo from United Kingdom and UberEats from California. Now, we have honestbee from SINGAPORE!

You know the feeling when you found the perfect recipe for dinner but you don't have the ingredients nor the time to do grocery shopping? We've almost forgot how that feels with honestbee's online concierge and delivery service.

You know the feeling when you're hungry, tired and picky? Our tumtum has been very pleased with the food options available on honestbee. Oh and our feet are thanking them for the delivery service too!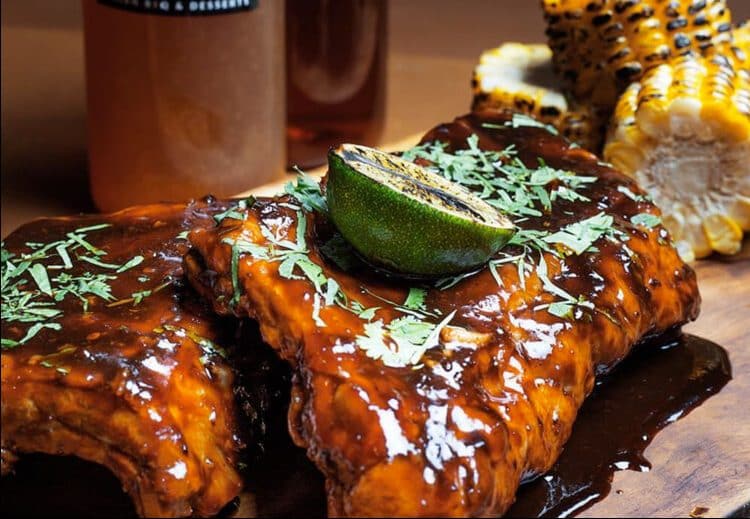 Promotion: Take S$12 off your first order 
Promo code: JUST12
Limited time only
Treat your tummy and rest your feet at: honestbee.sg
10.

PEZZO

Don't you just hate it when there's a wide selection of delicious pizzas but you can't try them all because it comes as a WHOLE? Guess that's why we love Pezzo for their individual slices that allow us to mix-n-match our favourites (other than the fresh, hand-tossed effort that goes behind every slice)! Of course, we can't forget the quick grab-n-go service that saves us when the hunger pangs strike.

Try their latest PEZZO Satay Pizza – Satay Chicken, Mozzarella Cheese, Cucumber, Purple Onions makes an interesting combo!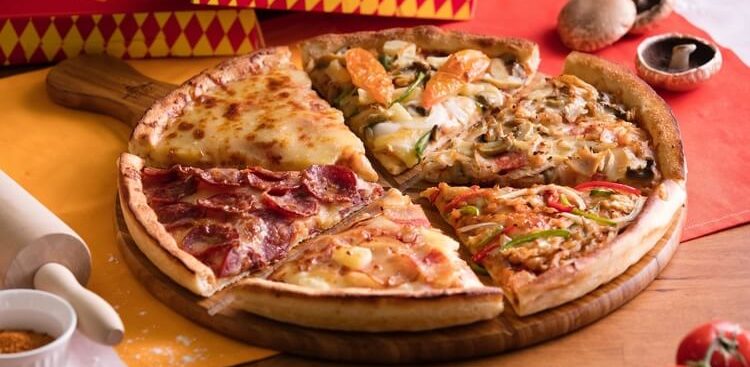 Grab a slice at these Pezzo outlets! 
Love everything local? Also read: 10 Locally-Inspired Food Creations You Mustn't Miss!
---
Did you know that the Citi Cash Back Card entitles cardholders to Citibank's Gourmet Pleasures list of restaurants and bars in Singapore? Sign up for the card today to get more dining deals!
[citi_cashback]