Last Updated:
Our Little Red Dot boasts of many noteworthy characteristics beyond the typical "clean and safe" acclamation by locals and foreigners alike, one of which is our vibrant nightlife. Do you know there are several renowned cocktail bars in Singapore that made it to Asia's top 50 cocktail bars?
It's probably safe to assume that many big cities in Asia have no lack in bars and pubs, and the creativity and quality of the drinks are definitely comparable to bars worldwide. We know that the hustle and bustle in many big Asian cities like Singapore, Hong Kong, Tokyo, and South Korea is thirsty work, so here are 10 iconic Asia cocktail bars – the first six being local establishments. Now, you have TGIF plans for the next few weeks!
If you're headed to any of the above cities soon, make some time to visit these three other distinctive bars and assess the hype for yourself!
From their theme and complementing decoration to the innovation and intricacy of carefully curated cocktail menus, these bars that will give you a one-of-a-kind experience like no other.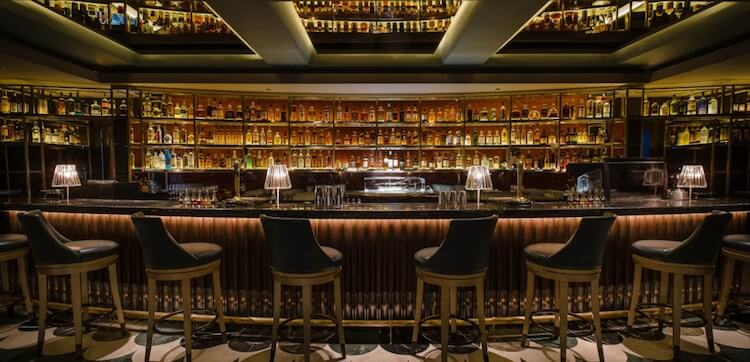 Feel like Gatsby in this 19th century New York-inspired bar that is dripping of glamour and sophistication. Offering drinks inspired by American history, this spacious bar with an extensive list of drinks will redefine your nightlife experience.
From the combination of dark wood, marble and leather under seducing lighting, to the integration of house-made ingredients in their concoctions, Manhattan Bar offers a discreet and elegant environment for a laid-back night. Their well-stocked bar and unique creations will guarantee you to find a drink suitable for your palate. If you can't decide, try the bar's Signature cocktails, such as the Manhattan or the New York Sour. You can't go wrong with these!
This award-winning bar is a Singaporean pride, being crowned #1 in Asia's 50 Best Bars in 2017, and #11 in the World's 50 Best Bars in 2016. We concur, but you'll have to experience it for yourself to believe it.
Address: 1 Cuscaden Road, Level 2, Regent, S249715
Opening Hours: Sun-Thur 5pm – 1am ; Fri & Sat 5pm – 2am ; Sunday Cocktail Brunch 11:30am – 3:30pm
Email: manhattangrm.rsn@fourseasons.com
Tel: +65 6725 3377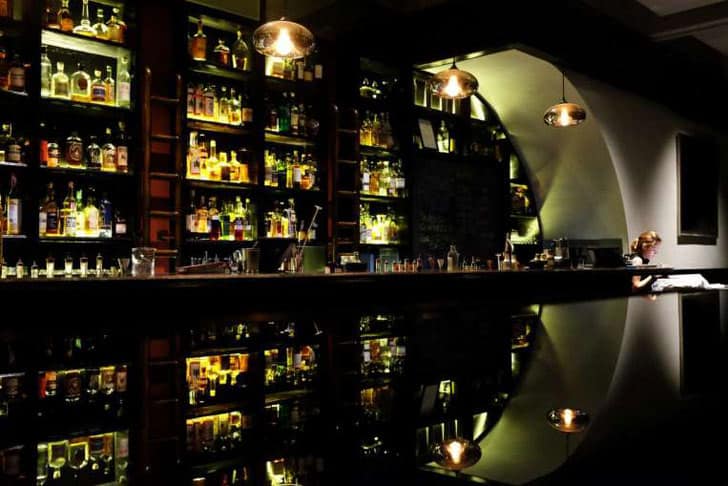 A secretive, mysterious bar tucked quietly on the ground floor of a shophouse, 28 HongKong Street is the epitome of low-key, opting to shy away from social media, fanfare and excessive publicity. Perhaps the yearn to maintain this air of covertness ironically keeps the flow of customers coming, as evidenced by its ranking at #4 on Asia's 50 Best Bars 2017. It was also in the top 20 of the World's 100 Best Bars list last year!
Immerse yourself in the laid-back environment when you step into the bar. In there, you'll immediately be surrounded by the amplified music, with a slight air of nonchalance that is perfect for a casual drinks night. The impressive list of concoction consists of new inventions and good ol' classics, bound to satisfy any type of mood you may be in.
You'll have to pay a visit to this bar to understand the hype and love it receives!
Address: 28 Hongkong Street, Singapore 059667
Opening hours: Mon-Thur 6pm -2am ; Fri-Sat: 6pm – 3am
Email: findus@28hks.com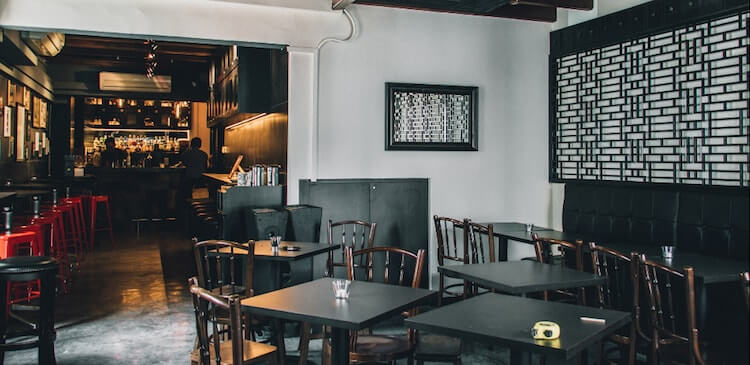 Are you craving for a twist from the norm but still want that sense of familiarity? Nutmeg & Clove reflects Singapore's journey through history, and offers cocktails inspired by 5 Singaporean eras, from Prohibition to Metropolis.
Incorporating a local spin to their libations, you can expect the inventive and exquisite use of Asian ingredients such as pandan and herbal tea in their drinks. Take the Herbal Soup for example, a concoction of the bittersweet flavour in a herbal soup (with goji berries too!) sealed with rum and Fernet Branca.
Their intricate decoration adds to the bar's charm. First, you will be transported to a Chinese medical hall from the past, with the interior reflecting unique local elements such as gunny sacks and 1960's posters. Climb up the stairs and go through a contemporary spin to traditional English mansions with baroque paintings and luxurious leather chairs.
Address: 10A Ann Siang Hill, S069878
Opening Hours: Mon-Thu 6pm – 1am ; Fri & Sat 6pm – 2am
Email: events@nutmegandclove.com.sg
Tel: +65 9389 9301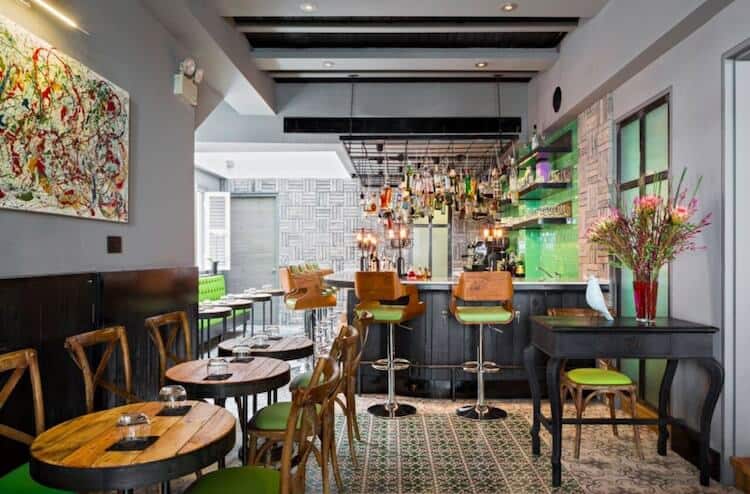 If you're craving for innovation and adventure, the Tippling Club can satisfy that and more.
Watch the highly-acclaimed chef Ryan Clift work his magic in the open kitchen as he whips up wildly imaginative plates. An expert in finding the balance between radical and palatable, some of his popular creations include the deconstructed Chili Crab prepared with Alaskan king crab and gourmet mantou.
Their inventiveness is seen in their scent-inspired alcohol menu as well. With stellar drinks to match the plates, the cocktail selection is a multi-sensory experience. Each one has a fragrance strip and you get to choose your own cocktail by choosing the aroma that appeals to you the most. This way, not only does your tongue get to enjoy the drink, but your nose as well – talk about sensory satisfaction!
Address: 38 Tanjong Pagar Rd, S088461
Opening Hours: Mon-Fri 12 noon – 12 midnight ; Sat 6pm – 12 midnight
Email: enquiries@tipplingclub.com
Tel: +65 6475 2217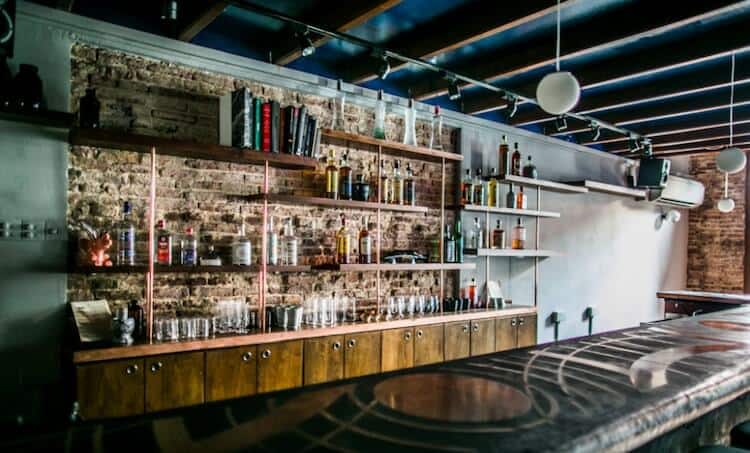 "This is where we're from, this is where we are." Native takes pride in using familiar ingredients you grew up with and gives it a fresh alcoholic spin. Mango, turmeric, tapioca, cinnamon… even ants.
If you've heard of a bar that serves ants with coconut yoghurt, aged sugarcane juice and Chalong Bay rum, it's probably Native.
A true #supportlocal ambassador, Native is also committed to supporting local and regional craftsmen for their wares, scents and music. In Native, beyond just having the taste of home in your drinks, you also get to discover many Asian works and artists.
Address: 52A Amoy Street, S069878
Opening Hours: Mon-Sat 6pm – 12 midnight
Tel: +65 8869 6520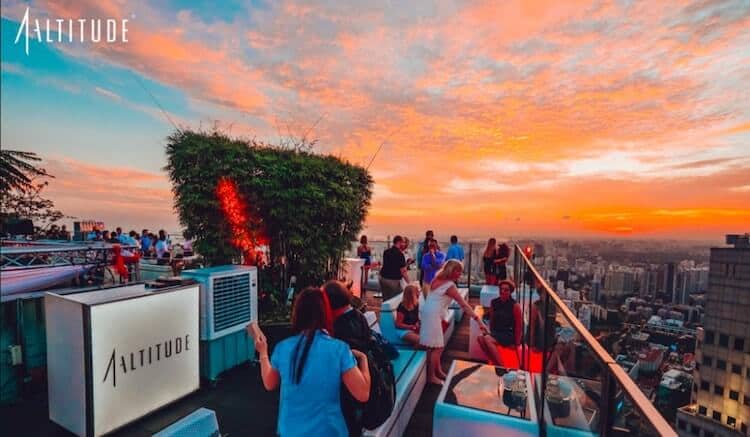 Situated at 282 metres above sea level, 1-Altitude Gallery and Bar is the highest al fresco bar in the world and offers a jaw-dropping 360 degree of our nation city. Feel like you're on top of the world as you sip on your poison for the night!
The bar brings in local artists and renowned DJs to add on to the hip nightlife vibes, and organises events such as "Wicked Wednesdays" for the perfect girls'-night-outs. Recently, it also ran The Circuit event from 8 to 17 September, in light of the Singapore Grand Prix F1 Race, giving patrons the best view of the race.
You are guaranteed to have a fabulous time all night long as Stellar Restaurant is located just a floor below and Club Altimate two floors down. Bring your foreign friends here for a drink or two as they witness Singapore's breathtaking night view from here.
Address: 1 Raffles Place (Former OUB Center) S048616
Opening Hours: Sun-Tue 6pm – 2am ; Wed-Thu 6pm – 3am ; Fri & Sat 6pm – 4am
Email: info@1-altitude.com
Tel: +65 6438 0410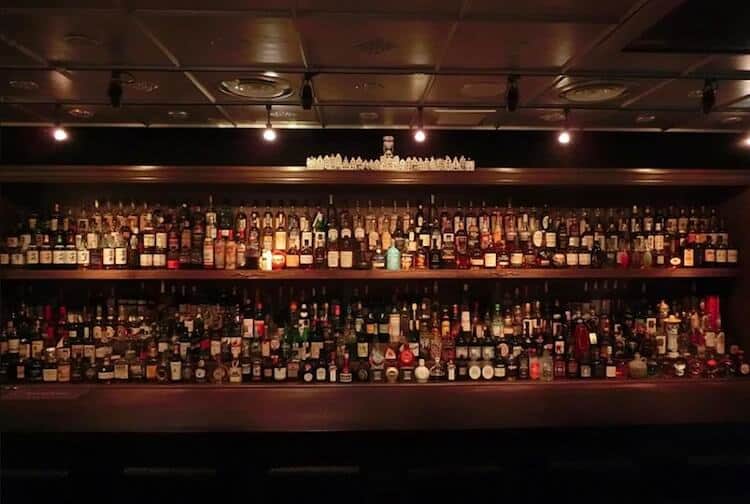 We're sure you know that the Japanese are famous for their stellar services. Well, Bar High Five in Tokyo, Japan raises the bar (pun intended) as they don't have a drinks menu. Instead, expect to be engaged in easy conversation and have each drink specially crafted to your taste and mood.
With a fine range of alcoholic selection and exotic ingredients such as Japanese herbs and sakura blossoms, the knowledgeable and friendly bartenders will make you feel like you have not really tasted alcohol until you have tasted theirs at High Five.
In fact, bartenders from all over the world are vying to intern under the owner, Ueno Hidetsugu, a veteran in the industry and the driving force behind the success of the bar that earned its deserving spot as the 3rd best bar in Asia. If you're headed to Tokyo, squeeze some time and head to High Five to be wow-ed by the cocktail chosen specially for you.
Address: Efflore Ginza 5 Bldg. BF, 5-4-15 Ginza, 104-0061 Ginza, Tokyo, Japan
Tel: +81 3-3571-5815
Hotels near High Five bar:
Millennium Mitsui Garden Hotel Tokyo

Hotel Gracery Ginza

Solaria Nishitetsu Hotel Ginza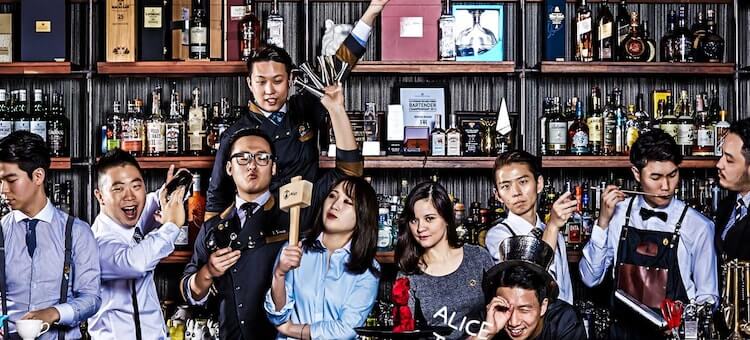 Here's another speakeasy, but this one takes the crown for peculiarity. With an Alice in Wonderland theme, you can quickly catch a glimpse of the bar's ambition to stand out from the abundance of waterholes in Seoul's Gangnam area. Finding this hot spot can be akin to an adventure involving a garden, flower shop and white rabbit sign.
The cavernous Victorian-style interior speaks of cosy luxury. While the decor is unassuming, you will be amazed when their dishes and concoctions arrive at your table.
The effort put in to maintain their uniqueness includes serving some cocktails in elephant-shaped glasses, in which the trunk serves as the straw. Their bar snacks are pretty bizarre as well, and their rainbow cube dessert is definitely worth a try. Don't forget to include this unique Asia cocktail bar in your next Seoul trip!
Address: 47, Dosandaero 55-gil, Gangnam-gu, Seoul, 135-954, South Korea
Opening Hours: Daily 7pm – 3am
Tel: +82 2-511-8420
Hotels near Alice Cheongdam: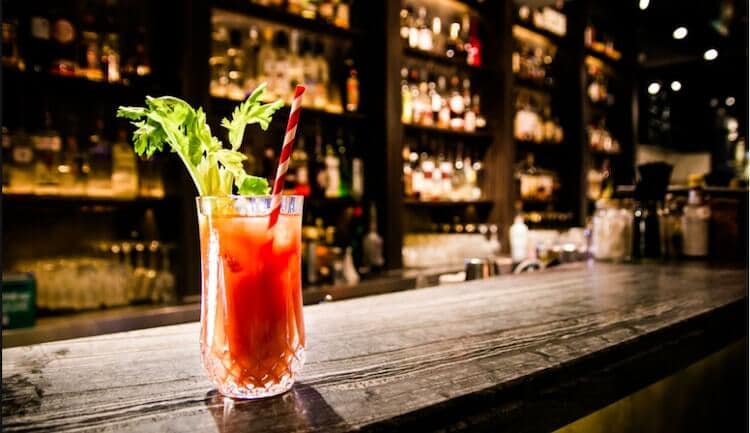 If you're looking for finesse and grandeur, Quinary promises to deliver. With Antonio Lai -one of Hong Kong's premier cocktail experts- at its helm, you can expect an experimental menu that is still within your comfort zone.
The bar specialises in reinventing cocktail classics by incorporating a food-science twist. Their wasabi-infused Bloody Mary is a must-try, along with the earl grey martini which Antonio Lai has been honing to perfection since his early mixologist days.
At Quinary, you will get an unforgettable experience as the delectable combination of flavour and aroma, varying textures, appearances, and even sound, aim to caress your senses and challenge preconceived notions about cocktails.
Address: 56-58 Hollywood Rd, Central, Hong Kong
Opening Hours: Mon-Sat 5pm – 1am
Email: info@quinary.hk
Tel: +852 2851 3223
Hotels near Quinary: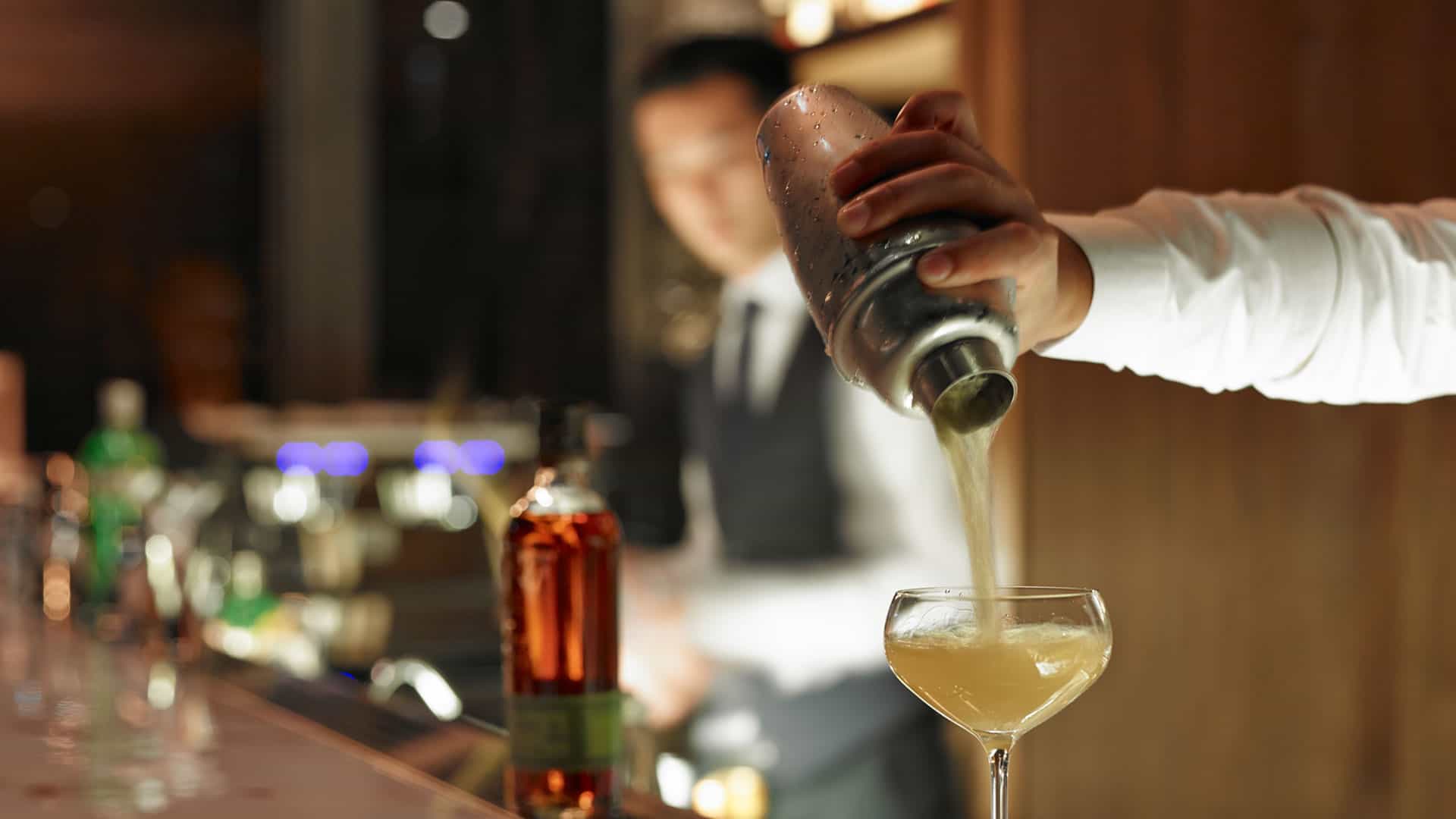 Taipei city is one of the famous Asian cities with an energetic night life, not lacking in bars and clubs of all genres and crowds. One of the well-acclaimed bars that has been receiving a lot of limelight is East End, a joint venture with world class mixologist, Hidetsugu Ueno.
Located within Hotel Proverbs Taipei, this modern bar that is glamorously decorated is probably what you would call Instagram-worthy. Its list of cocktails consists of unexpected experimentation (think duck-fat-washed bourbon and an India milk tea cocktail) ready to surprise your taste buds. With Taipei's cocktail scene slowly warming up with locals, it is no wonder why East End is attracting so much attention these days.
If you're headed for Taipei, you may want to drop by East End for a drink or a two!
Address: HOTEL PROVERBS Taipei, No. 56, Sec.1, Da'an Road, Da'an Dist., Taipei City 106, Taiwan
Opening hours: Sun-Thur 2pm – 1am; Fri-Sat 2pm – 2am
Email: eastend@hotel-proverbs.com
Tel: +886 903 531 851
Hotels near East End:
---
There are other ongoing travel promotions to utilise to let you save some more, especially if you're going on a vacation. You'd be better off spending the money you save on good food and cocktails from the 10 iconic bars listed above, right?

Up to 7% off hotels | with HSBC cards
Book online before 31 December 2017
Available for stay until 30 June 2018
8% off hotel bookings in Hong Kong, Japan and Thailand | with UOB cards
8% discount for hotels in Hong Kong, Japan and Thailand
6% discount for hotels wordlwide
Book before 30 September 2017
Available for stay until 30 June 2018
Agoda.com
See all other Agoda deals here!
---

40% off bookings for hotels in Taiwan
Book online before 8 October 2017
Available for stay until 8 January 2018
Promotion valid for participating hotels only
Additional 15% off hotel bookings | with Citi cards
Book online before 31 December 2017
Available for stay until 31 March 2018
500
---

Up to 12% off hotel bookings | with Mastercard® cards
8% off on Price Match Guarantee rooms

12% off the price of the first room in your booking, min. 2 nights stay

Book online before 31 December 2017

Available for stay until 31 March 2018
8% off hotel bookings | with Visa cards
Book online before 31 December 2017

Available for stay until 31 March 2018
500
We hope you've found a new spot to relax your mind and indulge in some creative, world class cocktails. Stay tuned for more dining and entertainment features like this!