Last Updated:
After saying the big "YES" to a proposal, what follows? We know it's not always a bed of roses during the planning phase leading up to your Big Day. Differing preferences, parents' (and even relatives) opinions, overwhelming ideas from media which sometimes lead to unrealistic expectations, and of course, setting a budget above all other matters. It's no wonder alter egos like Bridezilla and Groomzilla are formed during this blissful yet stressing period.
We're not here to dictate which aspects of the wedding should matter more to you. Instead, we want to share with you tips we have experienced, or have been retold by friends who have been there, done that. Want to know which items you can save more on so that you can spend on the things that truly matter to you as a couple? Ready to explore and see where you can squeeze more savings, yet still have the wedding of your dreams? Grab a notebook and a pen! In no particular order, we present to you 10 money saving tips on your wedding expenses.
1. Utilise the right credit cards to pay for big ticket items
This is an important one, so we reckon you should read this first. Many couples are opting to look for venues early in the planning phase, not wanting to risk the unavailability of their preferred choice. This is a big ticket item, and will most definitely take up the bulk of your entire wedding regardless of the size of your ideal wedding. Choose the right credit card to pay the deposit, and any subsequent periodic payments if need be, so that you get the maximum benefits out of it. We recommend a cashback credit card since it gives you instant cash and therefore, instant savings. It's like getting a discount off your wedding package! The American Express True Cashback card gives 3% cashback for the first 6 months on up to S$5,000 spend. There are also other cashback cards discussed here to help you choose the right card.
Alternatively, you can also get an air miles or rewards focused credit card. Using an air miles credit card may mean offsetting your honeymoon flight tickets with the miles earned. Earning rewards points through this big spend may also mean you are able to redeem vouchers to buy items for your new house in the near future. Do a little homework and read up on the rewards credit cards in Singapore.
For all other wedding expenses, whatever type of cards you choose, it is wiser to consolidate your expenses to maximise your rewards (and for better accounting, of course).
TIP: Use our platform to look at the Best Credit Cards in Singapore 2017 and see which cards are suitable for the both of you. 
Before making any booking, do a quick check on the Cardable site for any offers that are available with your credit cards. You might get additional discounts or freebies from your banquet booking or even offers for your wedding bands!
2. Plan your honeymoon early
We know planning for a vacation one year ahead is way too early (some air fares wouldn't even be available yet!). However, keep a lookout for travel deals by airlines, travel sites and credit cards. Sometimes, sites like Expedia and Zuji have huge discounts for a limited time. Since these sites offer flight and accommodation deals, you may even get good bundle packages! If you're headed for a European country, Emirates and Qatar Airways are two popular airlines that have occasional sales on flights, so keep your eyes wide open for them.
Up to 60% off bookings (Daily Deals)
If you're thinking of booking special tours or buying attraction tickets ahead of time, this is an area where you can save some money as well. KLOOK allows you to book and pay for your activities in advance, which means that you can chalk up some savings when KLOOK runs promotions with selected banks. Reduce your wedding expenses by planning ahead!
3. Consider alternatives to bridal studio packages
This is another crucial item on a wedding list that can add up to a hefty price tag. Bridal studios have marketed themselves as a one-stop shop where couples need not worry about contracting with multiple teams on wedding related items. Most of the engaged couples should know what these packages entail: pre-wedding shoot + gowns and suits, wedding photo album, tea ceremony/solemnisation dress, wedding and night gowns, tuxedos for men, makeup and hair, and sometimes even a dress rental for the bride's mom. Thoughtful and extensive? Yes they are, but the additional costs a couple pays for extra items not included in the package can be overwhelming. Unless both of you are rational where additional top-ups are concerned and don't sway easily to the punch line "A wedding is once in a lifetime", bridal studios are pretty fuss-free.
Wedding shoot
We know the scenery and beautiful architecture out of Singapore can be tempting, but our sunny island has its own scenic spots as well! Rather than dwell on the beautiful landscape in New Zealand, or the charms of cobbled streets and medieval architecture in Europe, we encourage you to think of your personalities and the type of mood you want your photos to have. Browse portfolios and decide on a photographer whose style matches what you're looking for. You'll be saving on a chunk of expenses that include air tickets, accommodation, food and travel arrangements for the photographer and yourself!
If you are taking up a bridal studio package, be sure to check if all images will be returned to you in soft-copy or if you need to purchase an additional package for more photos.
Gowns and suits
Think out of the box! Several grooms-to-be are opting to tailor their tuxedos and suits in countries like Thailand, Bangkok instead. This gives grooms more options in colours and styles, better fit to their body shape, and may be a good investment for them to wear to other formal occasions in the future. Of course, they're much cheaper than if grooms were to tailor one of the same quality in Singapore.
Similarly, brides can opt to buy off-the-rack dresses for their solemnisation and tea ceremony! Try Zalora or Zilingo for more options. These merchants often have promo codes and sales which Cardable updates frequently, so keep an eye on them! This also means that brides can focus on just the bridal gown and evening gown, and avoid the temptation of additional top-ups some bridal studios may offer.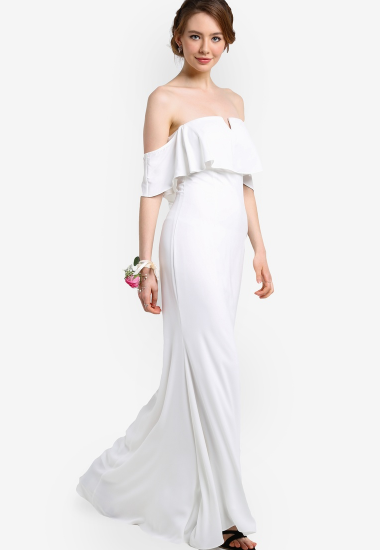 Get $15 off when you subcribe for Zalora's newsletter
4. Buy wines & alcohol from wholesalers or during sales
This tip is not for every couple, but if you love a little booze to liven up the atmosphere and want your guests to have enough to drink, look out for this one.
We discovered this tip when one groom had a few wedding items he was put in-charge of, one of which was alcohol. Browsing Lazada's sales one day led him to sales on specific bottles of liquor he had on his wish-list all along. Because he started sourcing early, he could buy a few bottles each time there was a flash deal on liquors he wanted. With that, he saved a fair bit of money since the prices during flash deals were still lower than what wholesalers would offer. Of course, there were many happy guests on his wedding night.
For wines, try to look for wholesalers who are able to work on a consignment basis, meaning you are able to return the wines that haven't been opened at the end of the wedding. This eases off the worry of insufficient wine on the actual day. Look out for the minimum order quantity too. Many wholesalers can give a small discount if you are able to commit to a certain quantity. More savings for your wedding expenses if you can fulfill that!
5. Dressing the bridesmaids & groomsmen
It isn't a rule that wedding couples pay for the outfits of their bride and groom squads. However, we understand that if your bridal party is sacrificing several weekends to help with your wedding planning, including calming your nerves down on the Big Day, you want to show your gratitude in some ways. You also want their outfits to be coordinated so that they will match your wedding theme. So how can you cut down on your wedding expenses yet not come off as stingy?
Brides, loosen up on the idea of having your bridesmaids wear the exact same dress. Try something different like giving them colours or patterns to follow. You'll be pleasantly surprised how the overall effect can be very pretty! They still dress up to your theme, but they can now choose a dress which they are more likely to wear again in the future.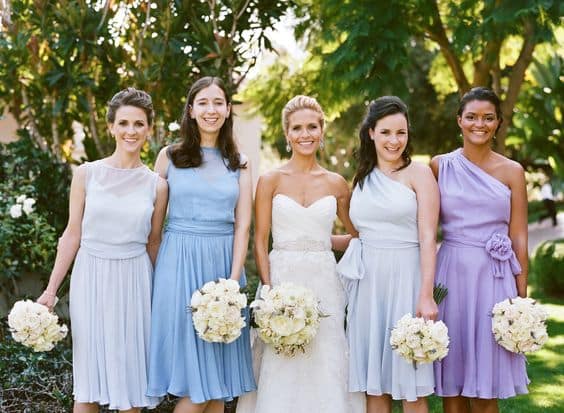 Grooms, this is where you can explore your creative side. Printed, funky bow ties? Colourful socks? What about quirky pocket squares? These subtle yet eye-catching accessories are great ways for the groomsmen to stand out among guests and complement your attire on your wedding day.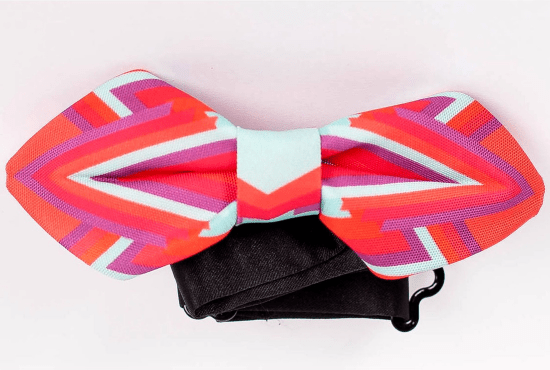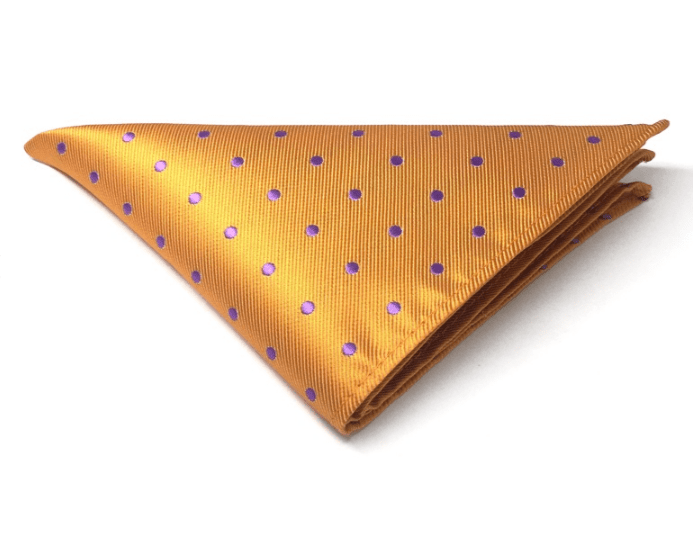 Online sites like Zalora carry a good range of accessories and dresses suitable for weddings, so watch out for their promotions before you make your purchases!
If you are look for quirky cufflinks, check out The Little Link. Enjoy 10% off with your UOB Cards or promo code <Cardable10> (till 9 November 2017, T&Cs apply).
6. Don't overspend on wedding floral
We can't deny that blooms look gorgeous and brighten up pictures when caught on camera. But if we want to be very realistic, these blooms wilt in a day or two, and spending a few hundred bucks on them doesn't seem justified. Assess all your floral needs throughout the wedding journey, including the bouquet you may need for your pre-wedding photoshoot. Think about your focal point. Would it be the bouquet you carry on your wedding day, or the blooms guests see when they enter your wedding venue? Whichever it is, you now have a better idea on the other floral needs you can save some money on.
There are many floral businesses out there for brides to consider. If you need a simple bouquet for your pre-wedding shoot, try hand-held bouquets from online shops like A Better Florist. Or maybe you want the main table at your wedding dinner to have a different set of flowers, try the beautiful creations at BloomThis!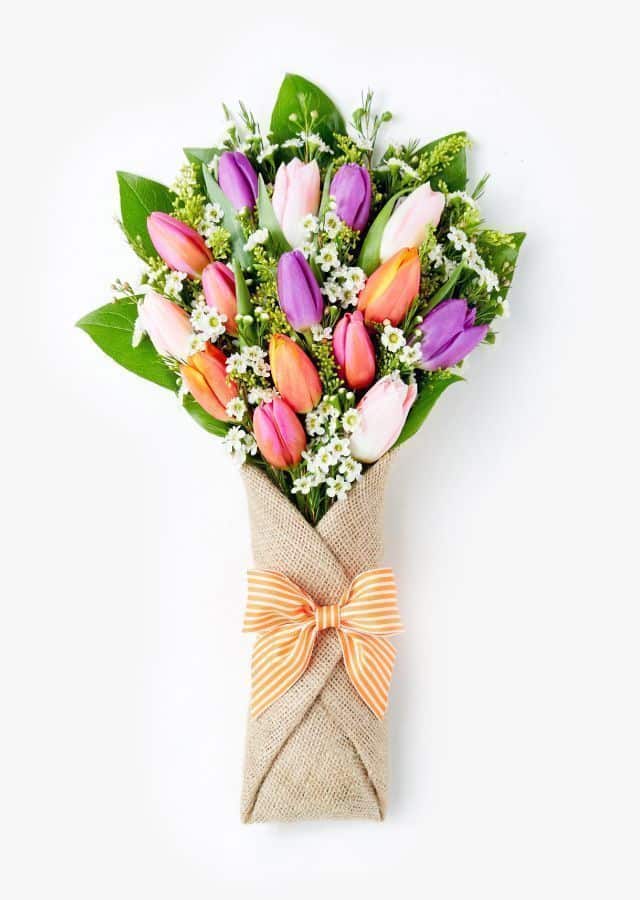 7. Start your beauty routine early, rather than splurging on last-minute bridal facials
Ladies, discipline and consistency is key. We've heard of stories where brides spend a bomb on "bridal" facial packages a fortnight before their wedding. Unfortunately, such marketing means higher prices, girls. Know your skin and understand that while it sounds pampering and fancy, such bridal facials may not suit your skin if you haven't tried the products used before. You don't really want to put your skin under unnecessary stress before your Big Day, do you?
Don't run the risk of paying a high price and having your skin react adversely to such treatments. Instead, we recommend getting a proper facial package which suits your skin's need and diligently going for a weekly session 2-3 months before your big day. Look for beauty salons on Vaniday and read reviews before you commit. They also feature men's hair salons so grooms can keep a lookout as well.
TIP: Look out for Vaniday's promo codes and see which you are eligible for!
In addition, you can give your skin extra love with more facial masks in the days leading up to the wedding. Stock up on masks at Sephora or Althea, depending on the brands you prefer. We recommend a detox mask and some sheet masks for a good balance.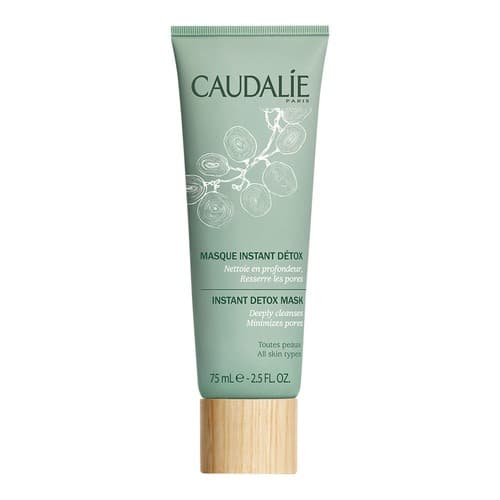 500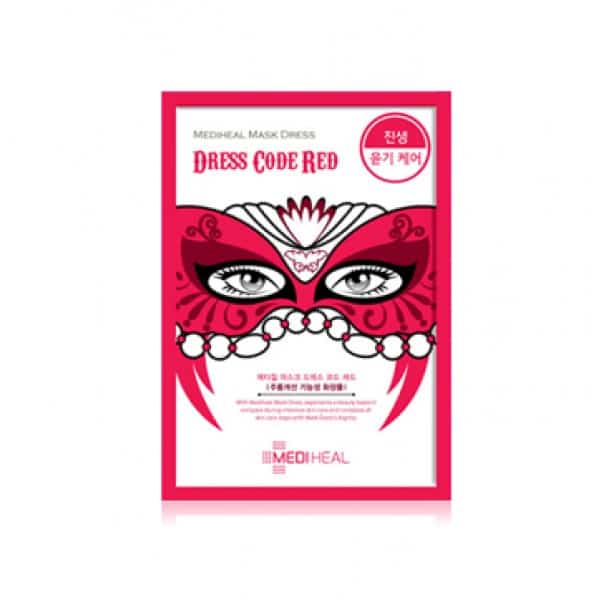 8. Look for manicure and pedicure deals
Still on the pampering route, this is another item that you can save some money on quite easily. As mentioned above, Vaniday features many beauty services, including nail salons. Gel nails, acrylic, or a classy French manicure, you take your pick! Don't lose out on the savings you can chalk up simply by using the promo codes and credit card discounts available.
9. Source for decorations online or DIY them
If you're the crafty sort and have a group of friends and family who are willing to be your helping hands, try doing some decorations yourselves! There are many easy DIY decorations you can do and will save you some money, but be mindful that these can be time-consuming and at times, frustrating. Plan ahead if you are game for this! Source for cheap raw materials and make sure you buy some extras, just in case. If your wedding is a whimsical/retro theme, try collecting beer and wine bottles and use them to hold flowers. These can add a nice touch to your overall wedding decoration!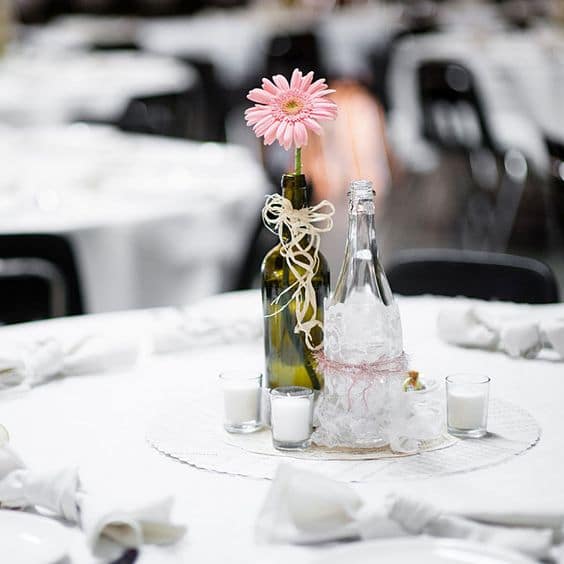 Don't want to add a DIY task to your long list of wedding agenda? Buntings, garlands, pom poms, banners – these are all decorations you can easily buy from online stores like Lazada. Look for fairy lights, table clothes and other knick knacks from these sites as well. You're likely to find more variety at a much cheaper price than some retail stores.
10. Don't hire a wedding planner (if you can manage)
Wedding planners are great for couples who simply cannot afford the time to coordinate all the tasks. But it is also an extra cost which you can save on if you commit some time to make a plan. Save that few hundred dollars up for your honeymoon!
Draw a timeline, plonk dates in calendar to set aside days for wedding-planning. You need not commit all your weeknights and weekends to wedding duties. If you break down the tasks and tackle them at intervals (not all at once, a few weeks prior to the wedding day!), you'll find that they can be rather manageable. Don't be shy to ask for help from your bridesmaids, groomsmen and family members as well, it's your big day after all! And you know you can always return the favour for friends who are yet to be married.
This sums up the 10 wedding expenses savings tips we have for you married couples-to-be! Remember, if you fail to plan, you plan to fail. Start early and don't let these money-saving opportunities fly by you!

Want to read more of such money-saving tips from Cardable? Subscribe to our weekly newsletter today!