Last Updated:
In just a few decades right after its independence, Singapore has proven that it can be more than a fishing village and now it's one of the most populous tourist spot in the world and home to renowned technology and establishing universities that can rival the Ivy League of United States of America due to its students' achievements.
However, there is more to Singapore than all of these and you would know once you visited the country that it screams of luxury, especially when it comes to its stunning resorts that you definitely wouldn't want to miss. Each of the resorts is filled with different kinds of amusement catered to please your need for enjoyment.
Indeed, Singapore has the best resorts in Asia since all of the resorts try to combine exotic locations, warm atmosphere, and lavish facilities that you would not want to leave the place after checking in. So if you happen to go to Singapore, don't forget to drop by a resort and have a taste of luxury!
1. Marina Bay Sands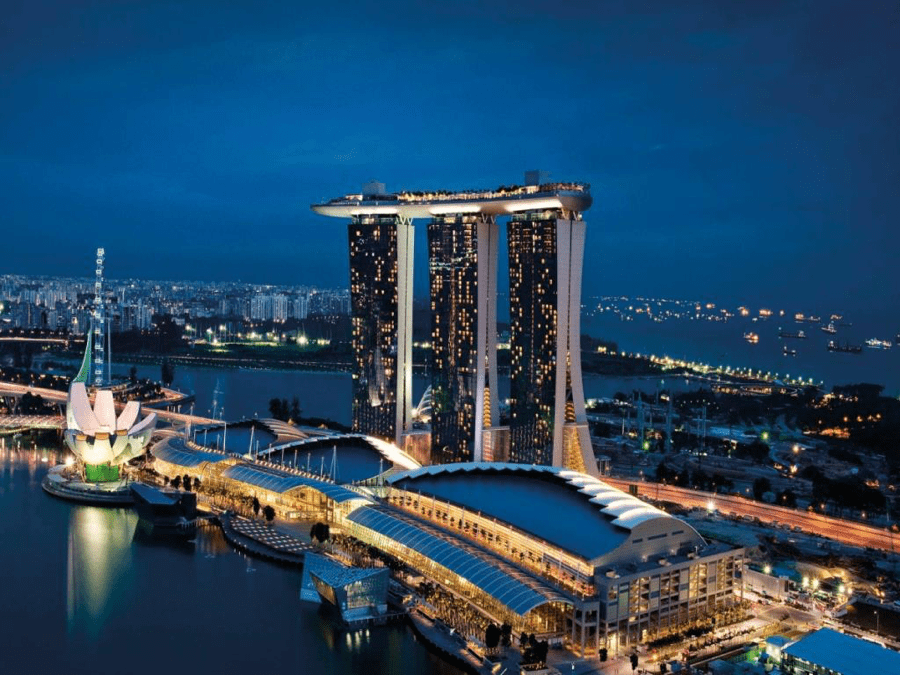 This is actually an obvious place to visit as it serves as one of the icon of Singapore, but it's not only all hype, because Marina Bay Sands resort is a luxurious one, filled with many activities and an infinity pool high above the sky. If you are worried about the temperature, don't be, since the pool is thermo-regulated.
To book or to get more information, click here.
Location: 10 Bayfront Avenue, Singapore 018956
2. Raffles Hotels & Resorts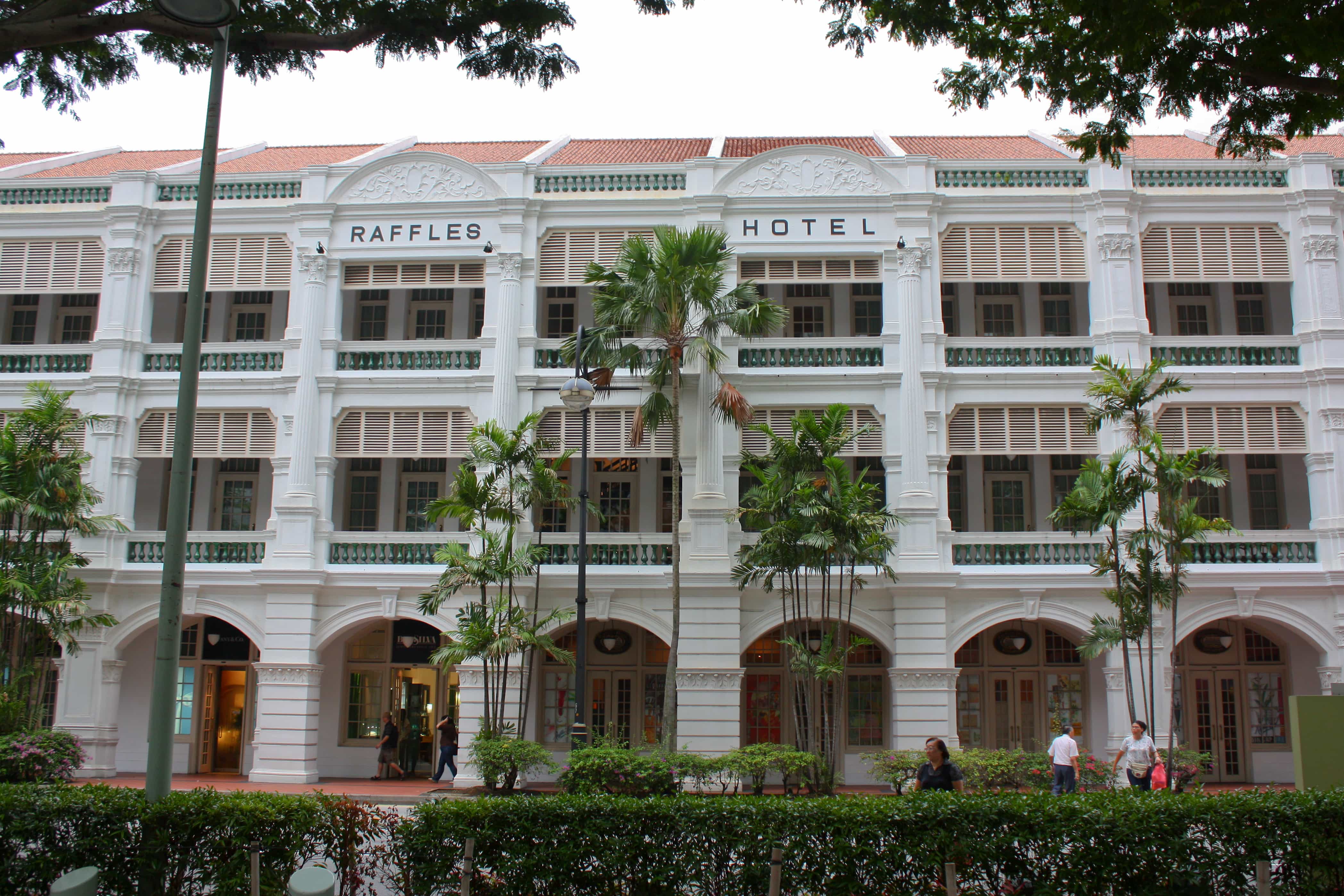 Raffles Hotel in Singapore is almost always tagged as a "graceful" place to visit and has a lot of charms to offer to the people including a shopping place, romantic gardens, and of course, Jubilee Hall, a Victorian-themed indoor theater, that is famous for many film screenings and international performances.
Location: 1 Beach Rd, Singapore 189673
3. Shangri-La's Rasa Sentosa Resort & Spa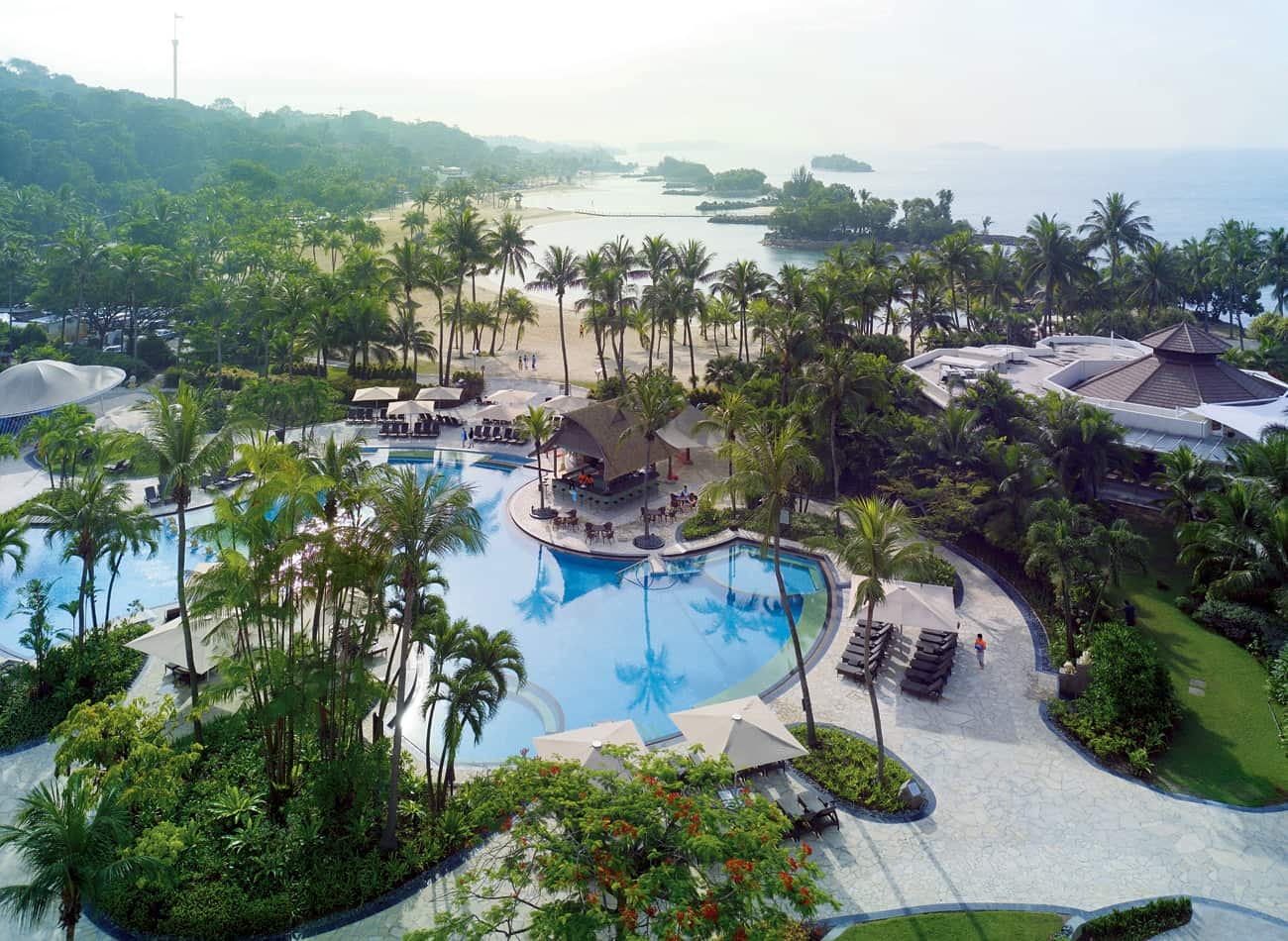 Almost all of the resorts and other landmarks in Sentosa Island are of regarded highly by many tourists and local people alike because of exceptional beauty found within the area.
The mordern architecture and private balconies of this resort gives you the best view of the South China Sea and ethereal landscapes. You can also enjoy water activities in the indoor pool and fun slides! Get more information about the resort here.
Location: 101 Siloso Road, Sentosa, Singapore 098970
4. Four Seasons Resort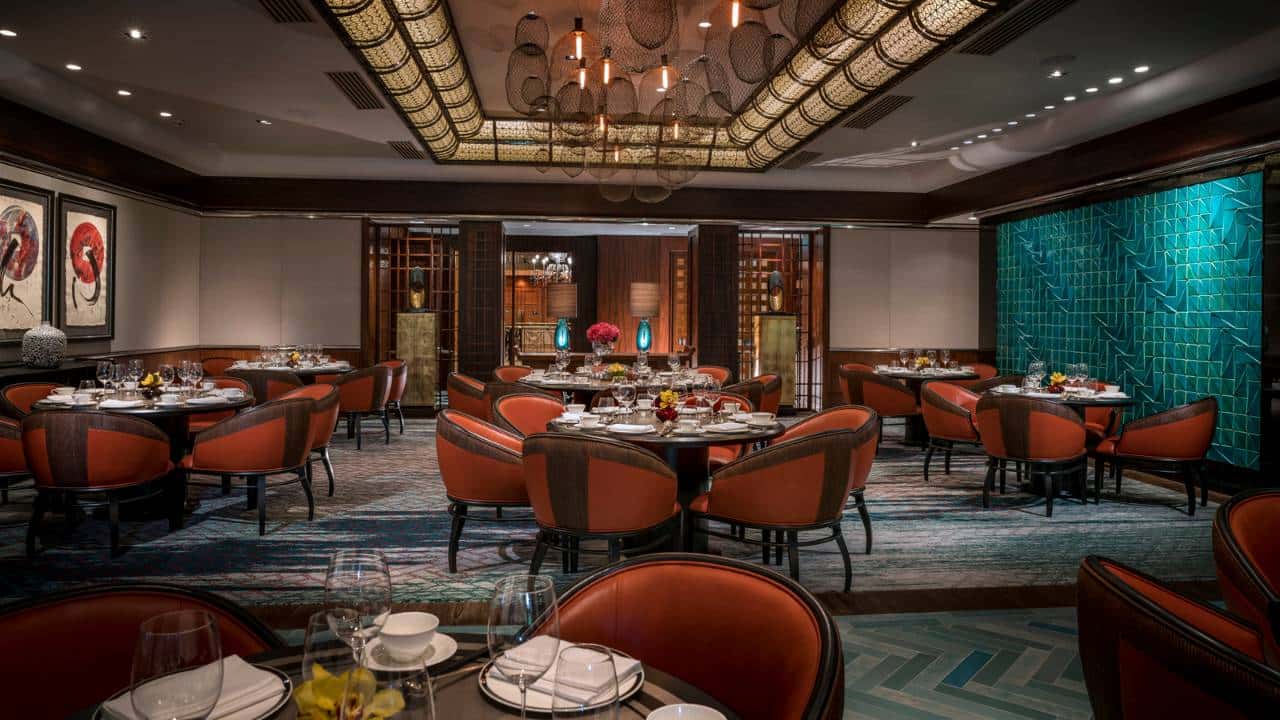 A five star hotel with five star facilities and amenities, Four Seasons Resort in Singapore is place to stay in all seasons because of luxurious rooms furnished with Asian culture, and the restaurant is all the more reason to visit, because of the superb cusisine, particularly that of the oriental.
Also, if you stay with them for three night, you get a complimetary fourth night for free so that you can enjoy the city much longer! If you are up for it, they could arrange an exclusive island getaway just for you and your companions.
Location: 190 Orchard Blvd, Singapore 248646
5. Sofitel Singapore Sentosa Resort and Spa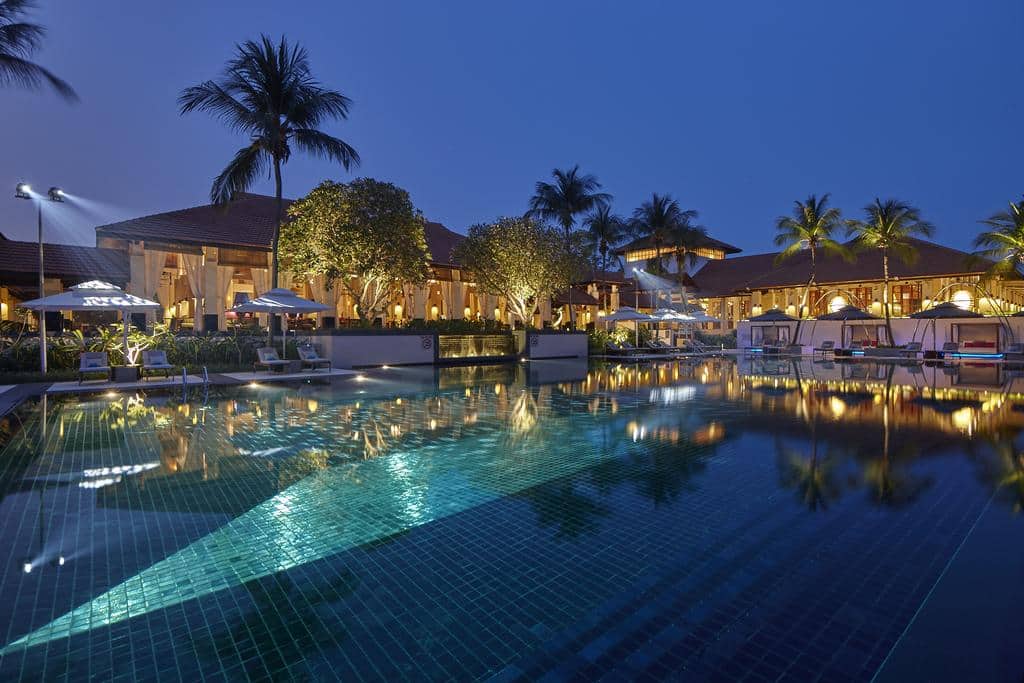 Singapore does not really sleep and the city is always abuzz with various activities everywhere so if you need a bit of space and peace, Sofitel is the perfect resort for you, because the setting is nature-themed.
You can relax with their spa treatments by trained professionals while looking at the famous Tanjong beach. Don't forget to try their restaurants and Asian cuisine, although they also offer western food, but enjoying the local food completes your travel!
Location: 2 Bukit Manis Road Sentosa, Singapore 099891
6. Siloso Beach Resort Sentosa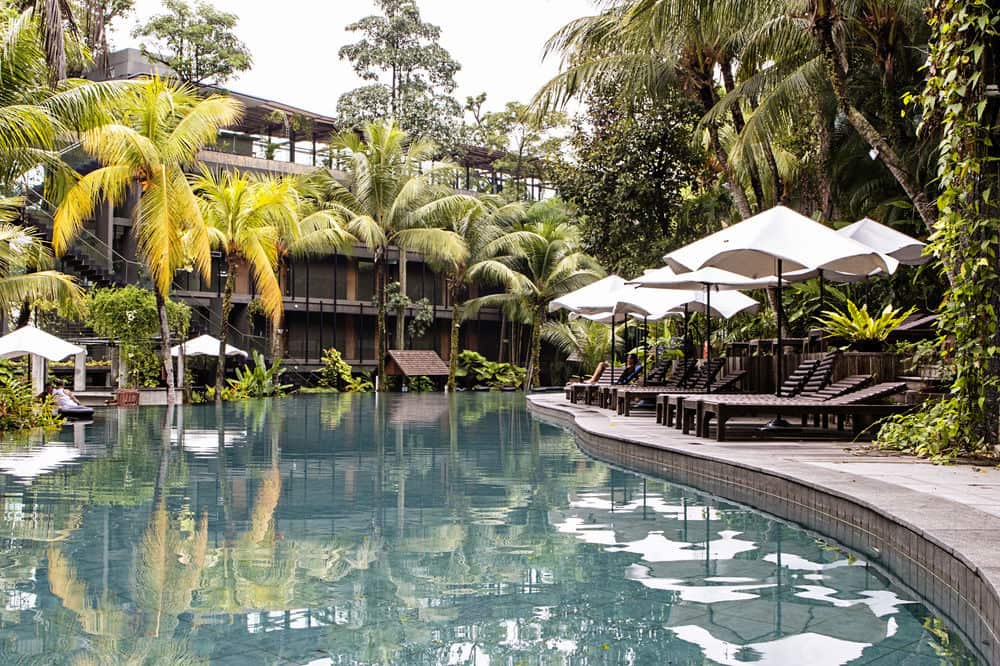 Maybe the Sentosa Island is truly a paradise because another stunning beach graces the place, Siloso Beach Resort is an amazing resort with eco-themed décor and gives you the perfect view to Singapore Strait. However, the environmentalist ambience is balanced with modern facilities with high-end amenities. They also offer spa and massage treatments and can arrange a tour of the surrounding landscape.
Location: 51 Imbiah Walk, Sentosa, Singapore 099538
7. Pan Pacific Singapore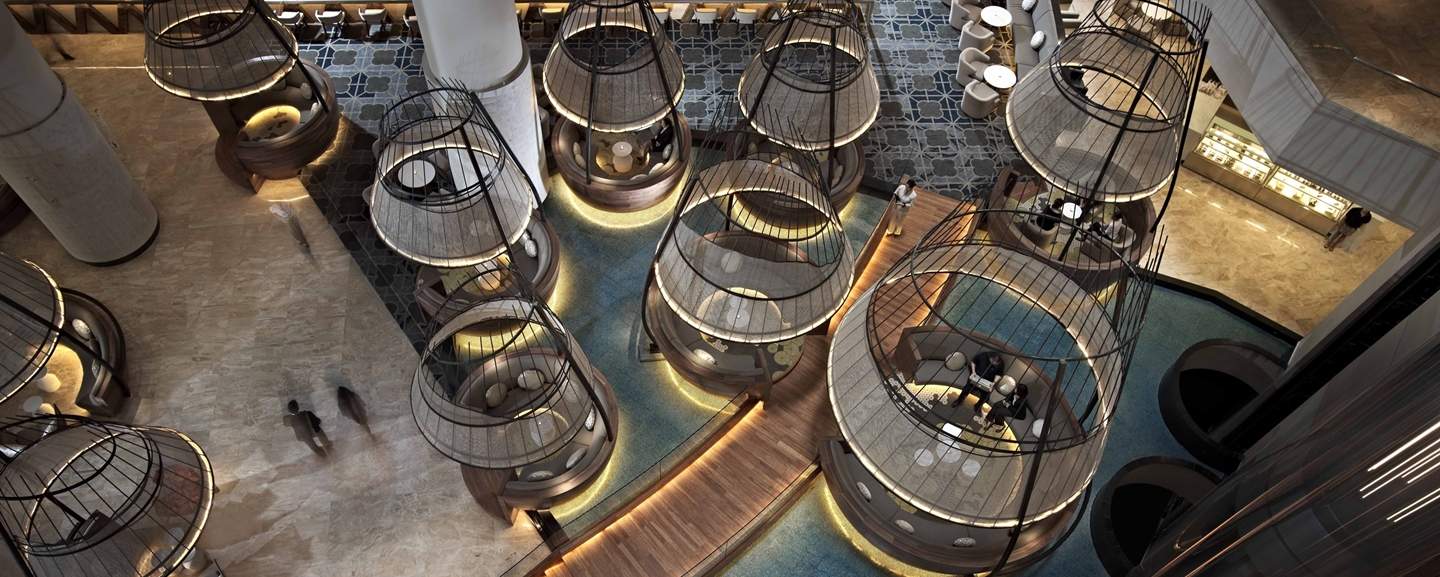 Pan Pacific does not only offer a place that seems to be works of art, it also gives you the perfect view of the city, and it is certainly magical especially late at night when the city lights are lighting up the streets and building. After all, the rooms are lined with large glass windows. It also has a direct connection with the Marina Square Mall so it's easy to shop when you feel like it.
Location: 7 Raffles Boulevard, Marina Square, Singapore 039595
8. Capella Singapore Resort and Spa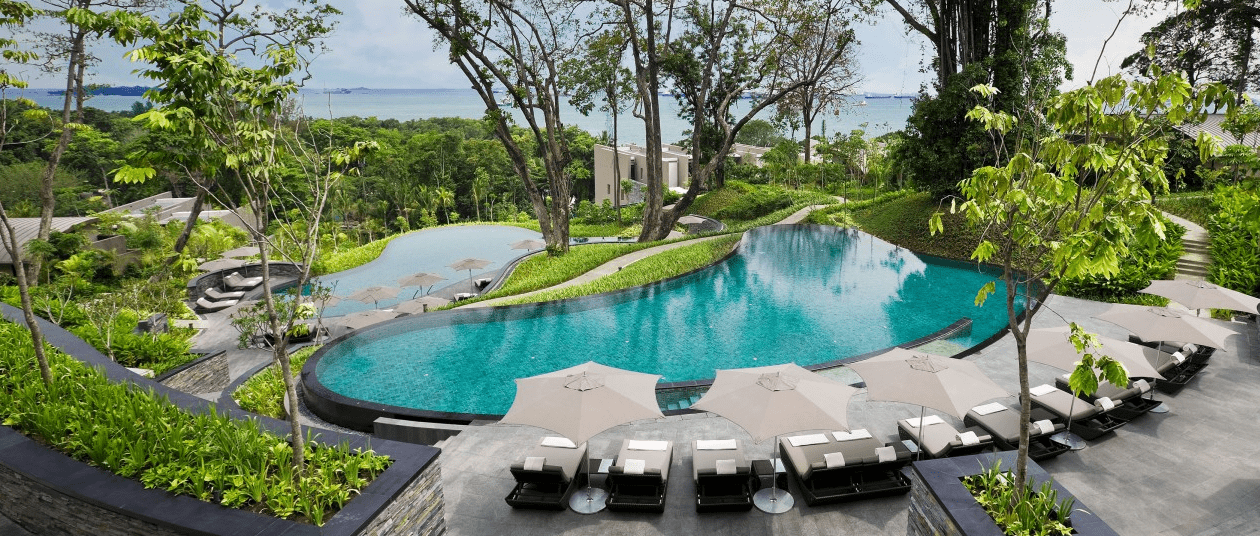 Surrounded by rainforest, Capella Singapore Resort and Spa is a luxurious five star resort that would offer the greatest relaxation as you become one with nature. If you are staying in Capella, you get free entrance to Sentosa Island and it is within walking distance of Universal Studios.
You would get a first-hand experience of the Asian culture in their accommodations, amenities, and restaurant, plus you can experience an Asian-way of massage from experienced specialists.
Location: 1 The Knolls Capella Singapore, Sentosa Gateway, Singapore 098297
9. Swissotel Merchant Court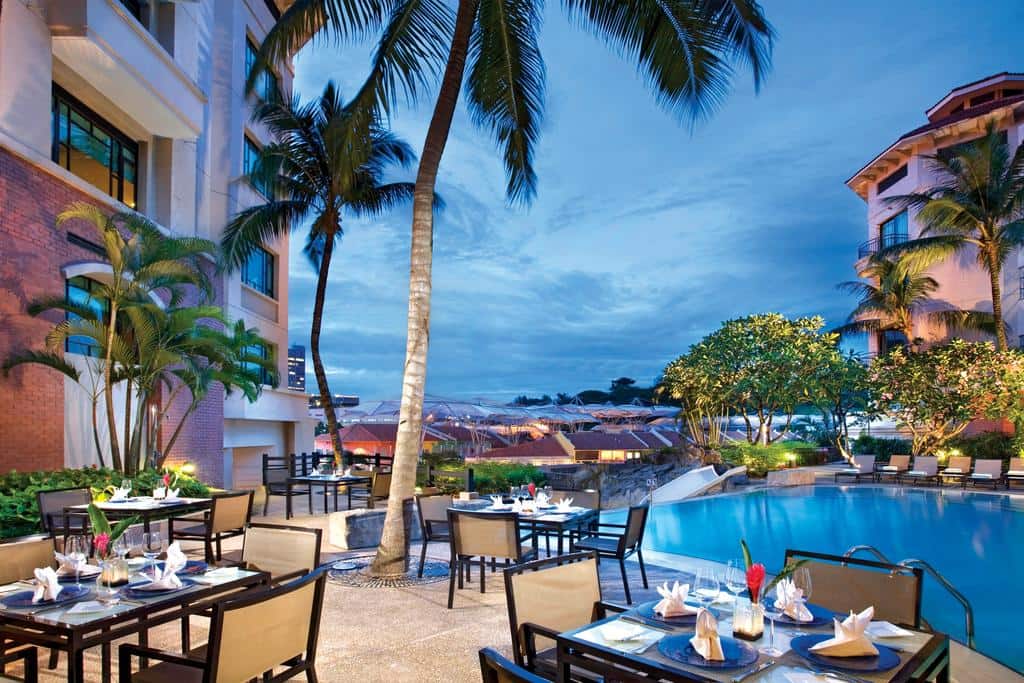 Just a bit of warning, you might stand frozen in awe of the grandeur that is Swissotel Merchant Court as you stand in front of it. The face is already alluring and fascinating, so you can expect to be amazed by what is inside. It is pure luxury and offers you the greatest view of the city during nighttime.
The accommodation is the perfect balance of Asian culture and modern facilities. They also offer an indoor pool with thermo-regulator so you can easily swim at night without being so cold, but their offering of local cuisine is said to be to-die-for!
Location: 20 Merchant Rd, Singapore 058281
10. Shangri-La Hotel Singapore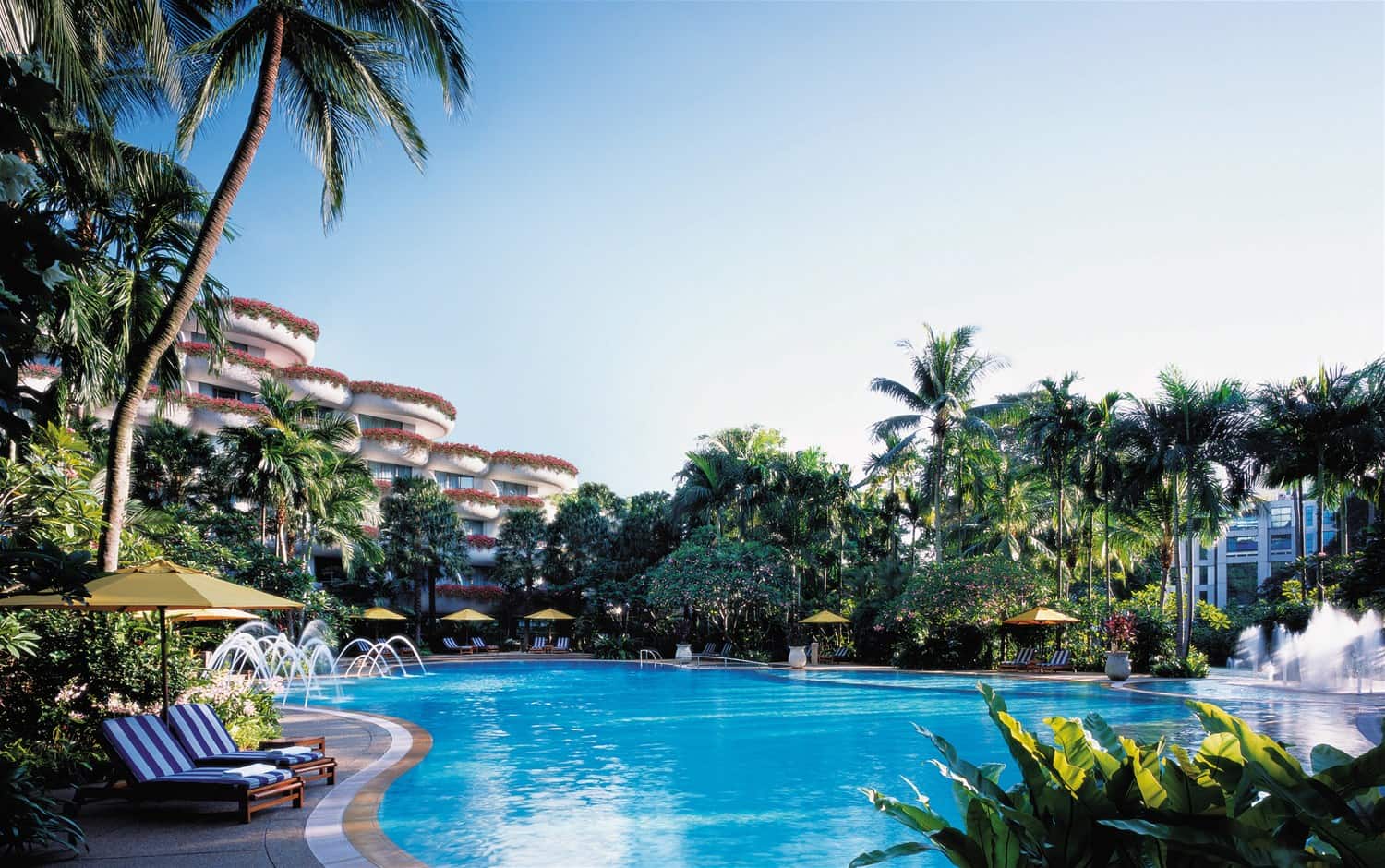 If you visit Shangri-La Hotel Singapore, you get 15 acres of beautiful resort with stunning gardens filled with the fragrance of different flowers that is being cared for by professional florists.
It is always voted as one of the best and luxurious resort in Singapore every year and it never stops improving. It also has strategic location, located near Orchard Road, Singapore Botanic Gardens, and a short drive away from Marina Bay Sands.
Location: 22 Orange Grove Rd, Singapore 258350
Each of the resorts mentioned in the list are considered as an amazing resort in the East and Southeast Asia, because they managed to combine all the qualities needed in order to provide utmost pleasure and comfort to all of their guests, having facilities and treatments that specifically cater to everyone's taste, but always adding an undercurrent of oriental culture in everything. Here is a comprehensive list of current promotions and deals you should look at before you finalise your booking.
500
So now the choice is up to you where you would want to go, perhaps, it would depend on company whether you are with family, friends, or a partner, but fun and adventure is definitely a guarantee!
Want to be updated with more travel related deals? Sign up for our weekly newsletter to be in the know!