Last Updated:
As every Singaporean can attest, Singapore is a true blue food paradise. From the affordable yet tantalisingly familiar flavours of hawker centre food to refined tastes exclusively found in the many restaurants owned by world-renowned chefs, there is nothing that cannot satisfy one's taste buds.
If your tastes tend to be on the epicurean side, you might often find yourself worrying about burning too big a hole in your wallet just to savour delicacies.
Well, then this is the guide for you!
I've curated this list, matching the best foodie-oriented credit cards to the different types of foodies. For the purposes of further dollar-savings, only cashback cards are considered. This post is purely based on my personal opinion.
POSB Everyday card: For the Occasional Restaurant Diner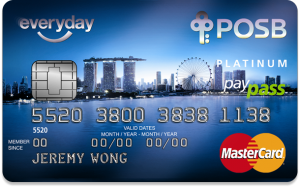 With everyone's various dining choices, the POSB everyday card grants us 0.3% cash rebates on all dining – whether it's a high class dining French restaurant or an affordable KFC meal. This gets you some savings when you decide to treat yourself once in awhile.
Or if you'd like to whip up a meal at home for yourself and your loved ones, this card is great with 5% cash rebates when you shop for groceries at Sheng Siong!
This card has one of the lowest minimum spending required amongst all the other credit cards, and this amount can be fulfilled using expenditure on daily necessities.
The POSB Everyday card is DBS' main cashback card that promises up to 6% cashback on your expenditure used for your day-to-day necessities.
The card has partnerships with many different retail and food and beverage outlets, ranging from supermarkets, travel vendors and even telecommunications providers.
OCBC 365 Credit Card: For the Jet-Setting Foodie
With a minimum expenditure of SGD600 in the calendar month, you can enjoy:
6% off weekend local dining
6% off weekend hotel dining (till 31 Mar 2016)
3% off weekday hotel dining (till 31 Mar 2016)
3% off weekday local dining and overseas dining
Pairing with VISA, the OCBC 365 card tags onto the VISA Signature Privileges such as the Visa Concierge Preferred Dining Program, which is basically a dining consultant you can get in touch with should you need recommendations or make reservations across 20 countries such as Singapore, Australia, Thailand, Taiwan, UK, USA, Spain, Italy and many more. Find the list here.
Other benefits a jet-setting foodie like you might enjoy would be the Visa Luxury Hotels where you get to enjoy complimentary upgrades and other VIP privileges at participating luxury boutiques hotesl and resorts, as well as Visa Checkout which is an easier way to pay online.
It would thus be a great option for foodies who find themselves frequently having to satisfy their rumbling tummies in different parts of the world.
Citi Cashback Credit Card: For the Bon Vivant Epicure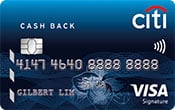 There is a very big reason for foodies with higher tastes to get this card – Citi has paired up with Marina Bay Sands to get cardholders up to 10% off at their amazing line-up of great restaurants that caters to those who demand nothing but the best!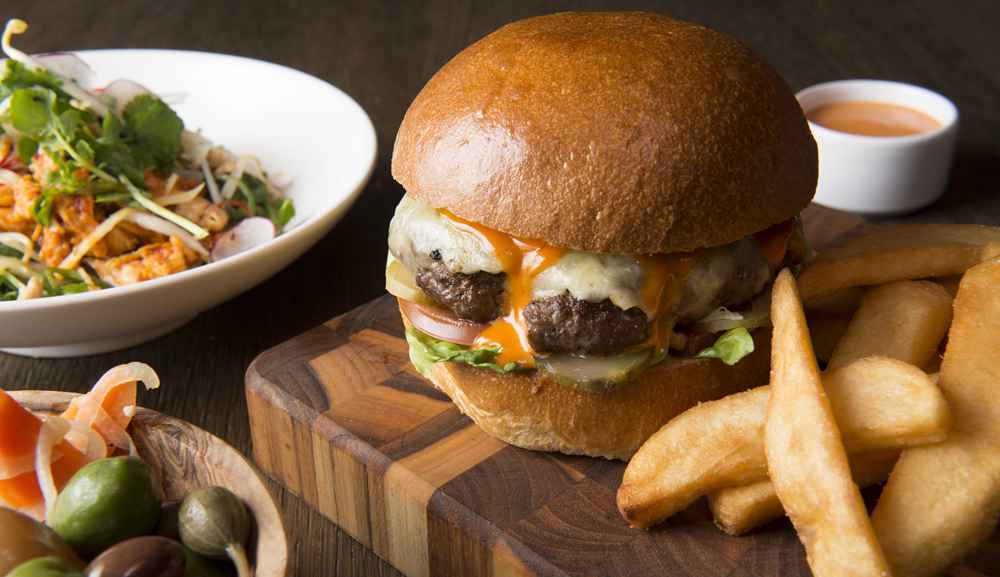 The restaurants at MBS includes Bread Street Kitchen by Gordon Ramsay, CUT by Wolfgang Puck, Flight Bar & Lounge, The Cheese & Chocolate Bar and many more. The list can be found here.
You can imagine the crowd that frequents food and beverage places at The Shoppes at Marina Bay (and I'm not talking about the food court). If you're one of them, then this card is calling out to you. Citi has a steady line-up of many retail and food & beverage merchants, so you will be in for a treat.
Citibank also takes prides in their exclusive Citibank Gourmet Pleasures dining programme for Citi card holders to indulge in the pleasures of gastronomic delights at the best resturants in town with top dining offers.
With the Best Deal Promise, Citibank assures their card holders that they offer the best promotion at a Citibank Gourmet Pleasures preferred restaurant. These promotions are exclusive for Citibank cardmembers and is guaranteed to be the best.
If Citi card holders can find better offers with other credit cards, Citibank assures that the difference will be refunded. Such a big promise – you can be sure to get the best dining deals with Citibank.
Dining deals include 8 Korean BBQ, Amara Singapore, Bangkok Jam, Hinoki Japanese Dining, Orchard Hotel Intermezzo Bar, Outback Steakhouse and many more.
That's not all. Citibank continues to take the lead in dining promotions with a newly curated ultimate dining programme – $100 Gourmet. Every month, at a price of $100++, a overseas chef pairs up with 2 top local resturants chefs to prepare a splendid 6-coursel meal that will blow your mind and tastebuds. This programme is located at 24 local restaurants in collaboration with 20 award-winning overseas chefs across 8 countries
On top of this, the Dividend card gives up to 8% of cash back on dining for cardholders with min. total monthly spend of $888 – unfortunately with a max. cash back of DIV$25 per month.
Amex True Cashback Card: For the One Who Wants to Try It All

American Express Selects and Global Dining Program are their exclusive cardholder benefits programs targeted at not only dining, but travel, shopping and entertainment promotions. The great thing is that the Selects promotion is not just limited to Singapore, but includes a global network of merchants who have shaken hands with Amex and are willing to provide discounts for cardholders.
The extensive list of dining promotions includes Dancing Crab, Billy Bomers American Diner, Alchemy Bistory, Tong Fu Ju Chinese Restaurant and many others – see the list here. The variety of merchants here is the widest you'll find, so if you're a gastronomic adventurer, then the Amex True Cashback card is an excellent choice.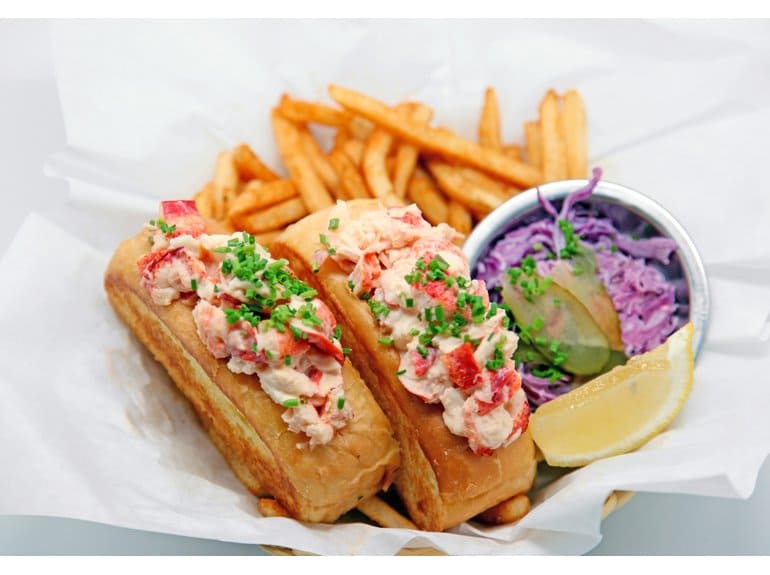 The usual cashback rate is 1.5% on all spend, but new card holders will get 3% cashback (up to $5000 spend) for the first 6 months, and a 1 year free waiver. Other benefits include attractive offers on hotels and flight booking.
——–
So there you have it, my personal take on what some of the great dining credit cards are. Have your own favourite dining credit card? Share with us below!
Apply for any credit cards here to unlock a wealth of dining promotions!
---
Written by Claudia Li
Edited by Elaine Tay
About Claudia: A 90s kid, Claudia is always on the lookout for the best credit cards to supplement her lifestyle. She isn't afraid of credit card salesmen who approach in public for a chat, and constantly works out the best ways to save on any transaction with her arsenal of cards. Previously in the marketing industry, she now writes on various topics including personal finance, business marketing and other interests.
About Elaine: A marketing intern at Cardable, she has been exposed to the credit card industry and she enjoys writing and editing blog articles on various topics.
---
Cardable presents all your credit card and membership card promotions on one platform, and matches people to suitable credit cards according to their income and spending profile with an advanced recommendation tool
Available on the Web, IOS and Android.