Last Updated:
Many people are dreaming of an adventure by way of travelling all over the world and trying out various activities in different places. Sometimes, people get so down because travelling is not as easy as it seems. After all, we all have commitments in life such as work, school, family, and many others, that we couldn't just leave behind in a blink of an eye.
In a fast-paced world like ours, it's getting more and more difficult to set aside our responsibilities and duties even just for a moment because our hectic schedules. However, you don't need to despair because there is always another way to make your dreams come true and you can pamper yourself without leaving your country and getting broke in another place.
So if you're in Singapore and cannot go about for a tour, better opt for a staycation! Sure, it's not the same as a vacation with itineraries and all, but it still guarantees you a relaxing and super fun break from stress and the hustle and bustle of every day life.
1. W Hotel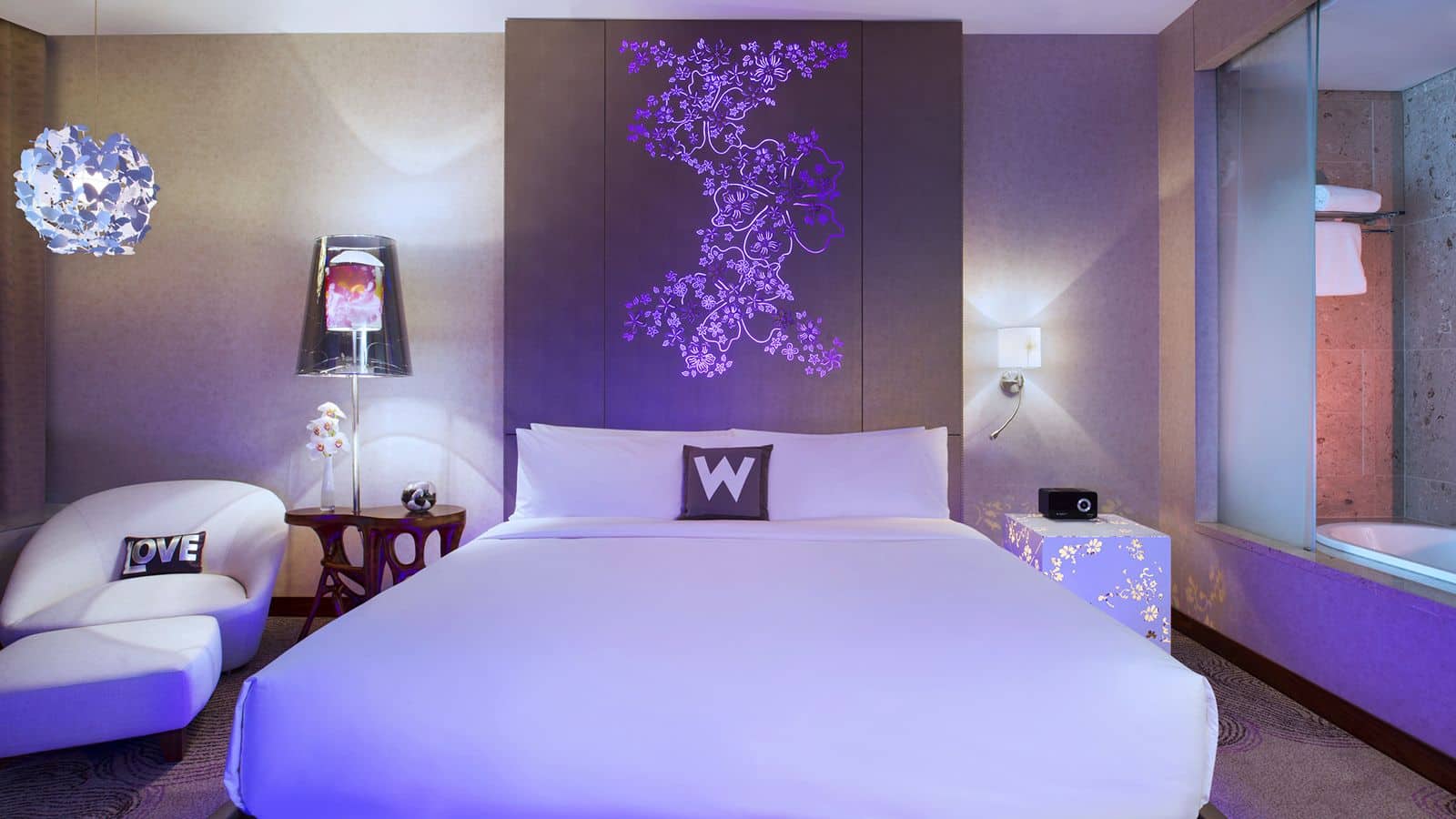 Sometimes, those who are living in the city tend to shy away from the beach and nature-themed resorts, because they are so used in the noise and endless activities of the city. However, even if you are a city person through and through, if you truly want to de-stress, you better head into a peaceful place, because all of the fuss of the city can only be purged by the serenity of nature.
So if you are looking for a getaway that is not so far from home and you couldn't possibly visit the beach because of your hectic schedule, go to W Hotel because it has the perfect atmosphere that you probably need. It is located at the coast so you have the perfect view of the sea and a parade of yacht together with the hotel swimming pool surrounded by a manicured garden so lots of greenery!
Rates: Average of $425+ per night
Location: 21 Ocean Way, Singapore, 098374
Contact Info: www.wsingaporesentosacove.com
BONUS: Click Here to Save Up to 10% on Hotel Bookings with Agoda.com
2. ParkRoyal Hotel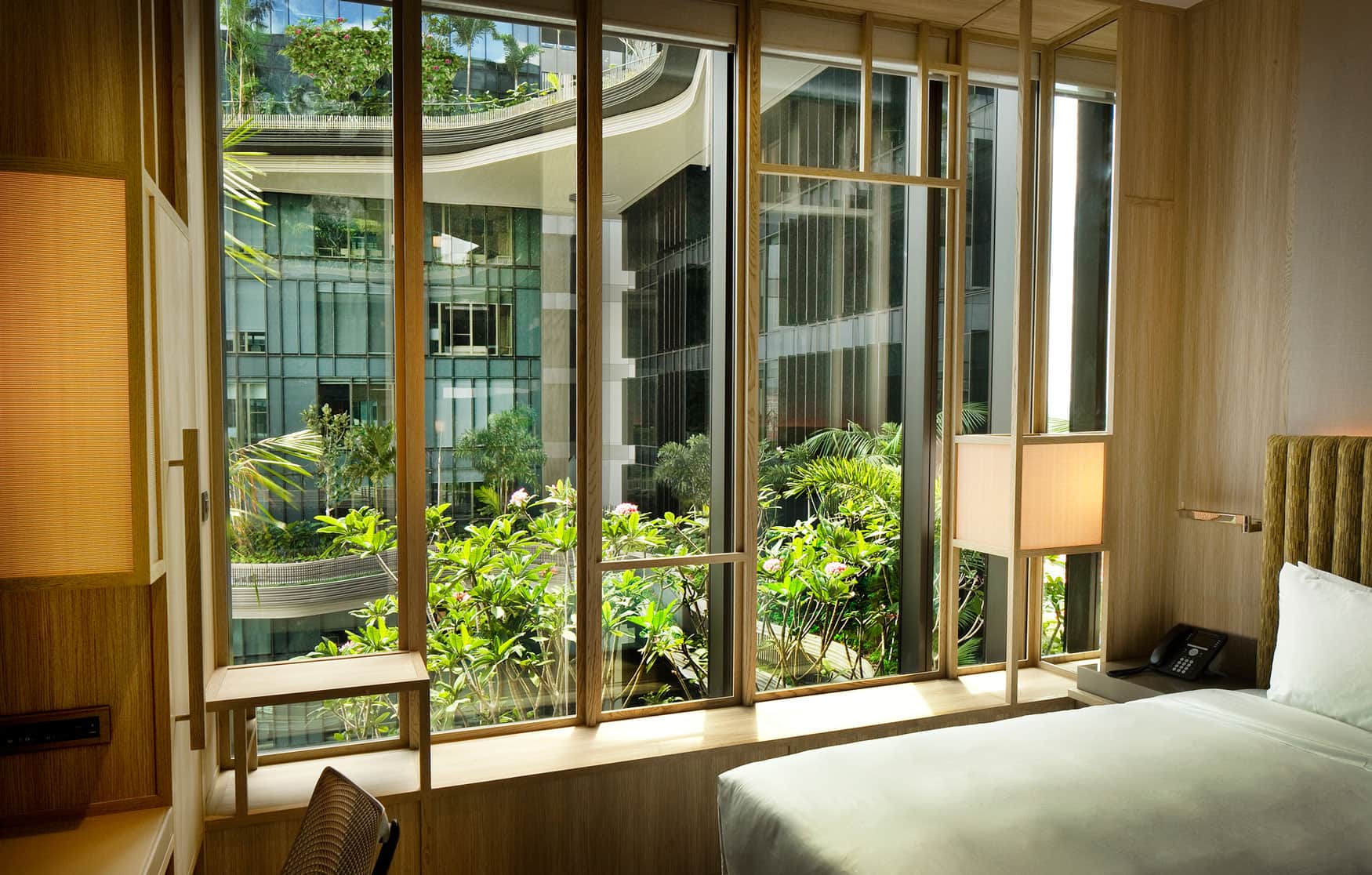 ParkRoyal Hotel is located on Pickering and provides the most stunning and elegant atmosphere among other hotels, so it is the certainly one of the best hotels for staycation! Actually, just by looking at the façade of the hotel, you would be immediately mesmerised because of the iconic architecture, which seems to be a thing in Singapore.
Once you enter the hotel, you are going to meet even more stunning interior designing that screams luxury so you can definitely capture a lot of Instagram-worthy pictures while in the hotel lobby and in your hotel room. Plus, the hotel is near the Boat Quay where the activities never stop so you can easily head there while having a staycation in ParkRoyal and have a few drinks and enjoy a lot of dancing!
Aside from the nightlife, you can enjoy a soak in the hotel's infinity pool with cool cabanas. You can have a glass of wine while looking over the amazing view of the entire city and watching out the sunset.
Rates: Average of $400+ per night
Location: 3 Upper Pickering Street, Singapore 058289
Contact Info: www.parkroyalhotels.com
3. Amara Singapore Hotel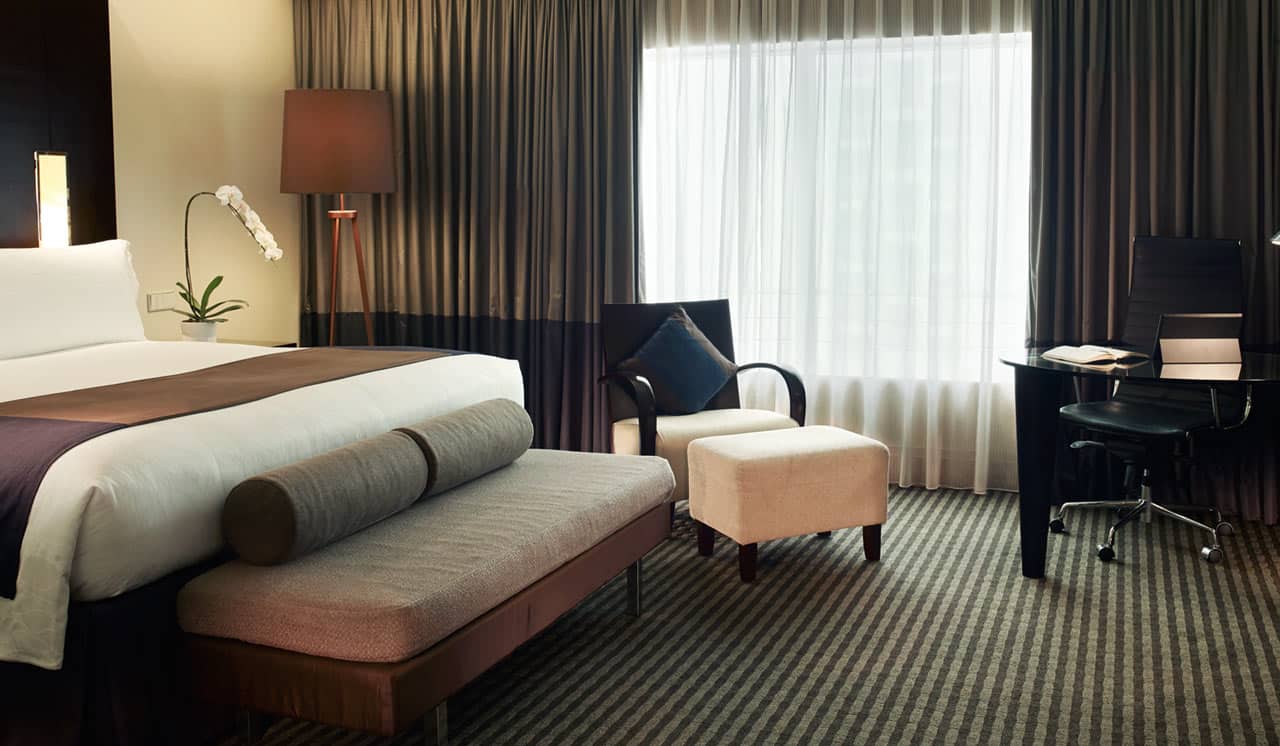 One of the most accessible locations around Singapore, Amara Hotel is located just beside the Tanjong Pagar Station so you can just hop on the MRT and arrive there immediately. Although it is more of a business hotel, it's still a good place for staycation especially if you are getting away while also putting in some work through your laptop.
Also, the decorations, assortment pieces, paintings, and even the people that goes there highly exhibits the Singaporean culture so if you are a local, you would feel right at home, and if you are a tourists, then this place would be amazing for you to witness the local culture to complete your vacation in the country.
The location, Tanjong Pajar, is also a busy place for the locals so there is a lot of view while you are sightseeing from the comforts of your room balcony. You may also explore the wet markets around the area and have a food trip in the food centers just beside the market.
Rates: Average of $156+ per night
Location: 165 Tg Pagar Rd, Singapore 088539
Contact Info: www.singapore.amarahotels.com 
4. Hotel Jen Tanglin Singapore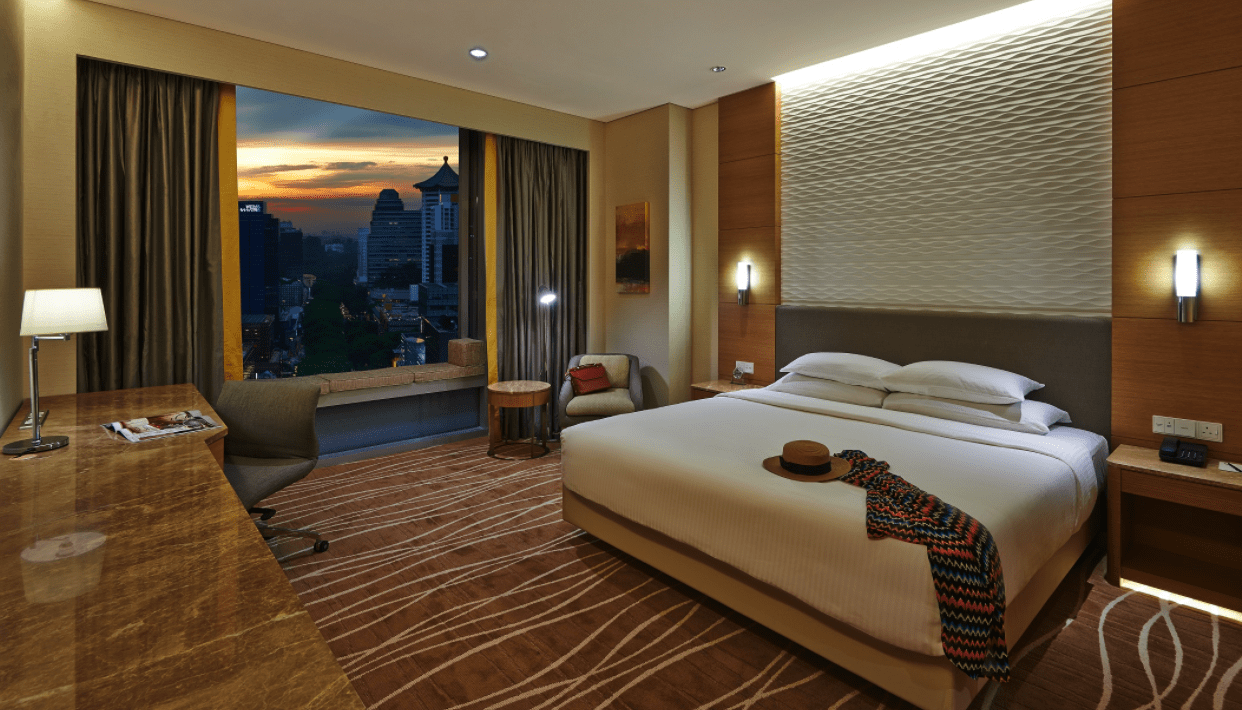 Staycation is a relaxing thing to do while also providing a way for you to have an adventure. And Hotel Jen Tanglin is offering the perfect blend of relaxation and adventure at the heart of Singapore. Once you get out of the hotel you can simply walk and arrive at the Orchard Road, which is the most famous shopping district filled with luxury.
However, the hotel is still able to maintain its serenity despite being near the hustle and bustle of the busy streets of the city. Also, the hotel recently released a campaign focusing in encouraging a more conscious lifestyle that is less procrastination and more on planning in advance, in order to avoid stress.
You can spend your time relaxing in the hotel's jacuzzi, sauna, steam and treatment rooms, high-end gym open for 24-hours, and swimming pool that is 30 meters long! So you can do laps here for hours. Also the food being served here is so divine with local delicacies, Oriental cuisine, and even Western ones.
Rates: Average of $250+ per night
Location: 1A Cuscaden Road Singapore 249716
Contact Info: www.hoteljen.com
5. 1929 Hotel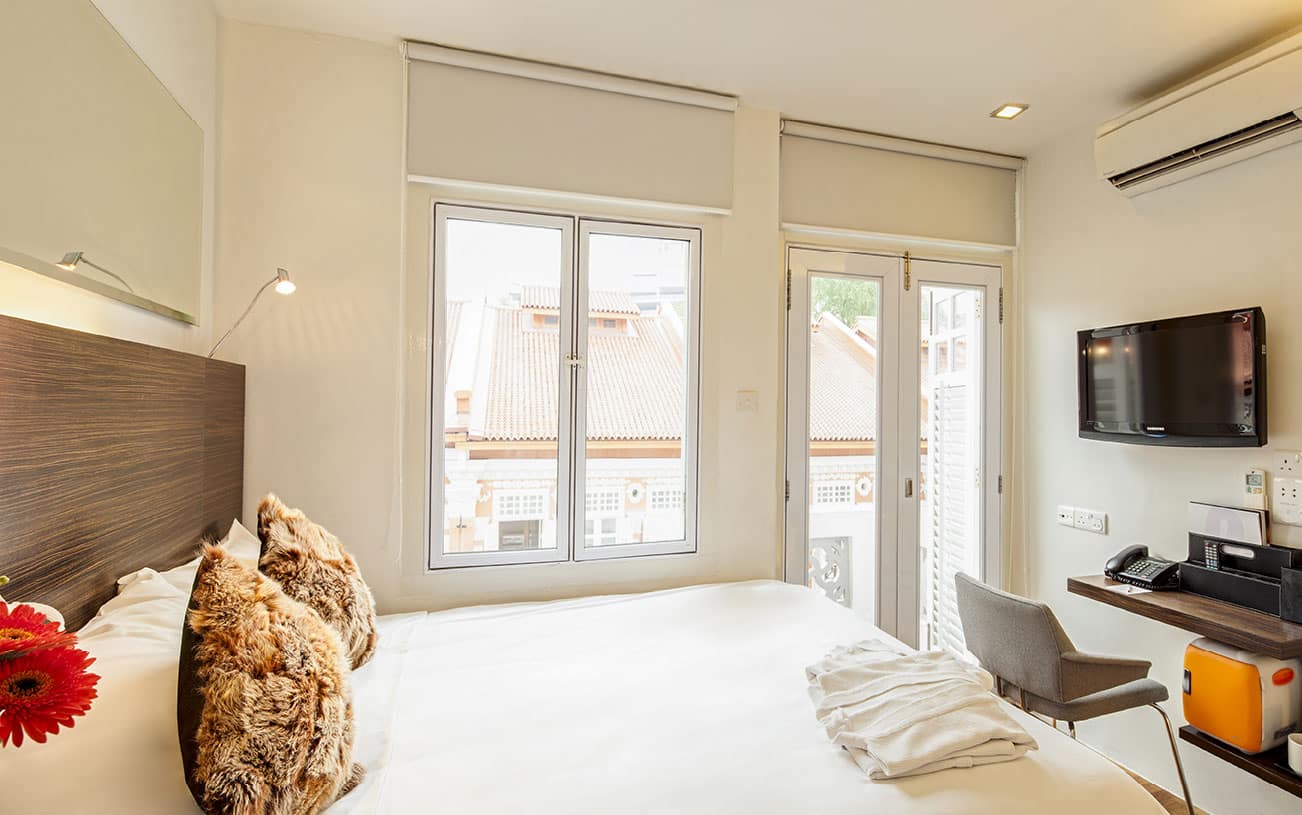 Well, if there is a place to visit for an adventure then 1929 Hotel is the best place for it, because the hotel is a straight-up urban adventure where you can experience boutique rooms with individual designs. Yes, you read that right! There is no same room in 1929 hotel and that makes it totally cool.
Even the piece of furniture, room designs, paintings, and color-theme is a walk back to the past and allows you to capture the best instagrammable photo ever. Also, you can easily explore the Chinatown from this hotel and ride a train towards Orchard Road to shop.
Rates: Average of SGD170+ per night
Location: 50 Keong Saik Road Singapore 089154
Contact Info: www.hotel1929.com
Yes, it's now possible to have a "getaway" from the comforts of luxurious and adventure-filled hotels. So you better start booking now for your staycation because it's s known fact that Singaporean love doing staycations in order to get some time off from their busy schedules so hotels can become overbooked real fast.
After all, the tiny island of Singapore can offer you world-class hotels with excellent services and amazing restaurants serving up different cuisines that your taste buds can't just resist. If you want to experience all of the awesome hotels listed above, then you better plan the duration of your stay in each and if you have the budget for it. Happy staycation, people!
BONUS: Click Here to Save Up to 30% on Hotel Bookings with Expedia.com.sg