Last Updated:
Food is essential to life. If you want to eat, make it good! Treat yourself to a good buffet where all your different cravings would be satisfied. Not sure which buffet restaurant to visit? Well, you have the guide to some of Singapore's top buffet restaurants right here. So go ahead and indulge yourselves with the sumptuous food offered at these places.
1.

The Line at Shangri-La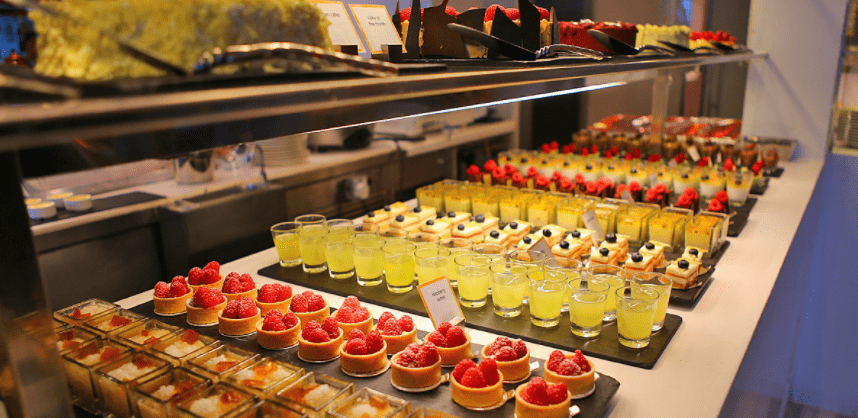 Shangri-La Hotel is well-known for being one of the most opulent hotels in Singapore. It also offers a luxurious, world-renowned buffet restaurant. The Line at Shangri-La offers you a taste of every cuisine: from Asian to Oceanic to Western. Doesn't it feel like you have visited each continent while you are feasting at Shangri-La? We definitely felt that way.
Experience five-star service in every way – accommodation, view, and even cuisine! You can definitely feel the luxury and privilege of dining here because of the lavish interior design and the modern architecture. Once you enter The Line at Shangri-La, you might want to stay there for a long time to soak in the beautiful scenery and enjoy the relaxed ambiance while savoring the taste of seemingly endless rows of food. Well, we warned you!
Opening Hours
Monday to Friday: 12pm-2:30pm and 6pm-10:30pm
Saturday and Sunday: 12pm-3pm and 6pm-10:30pm
Location
Shangri-La Hotel, Level 1, 22 Orange Grove Road, S258350
Contact Information
+65 62134275 / 62134398 / http://www.shangri-la.com/singapore
2.

Shin Minori Japanese Restaurant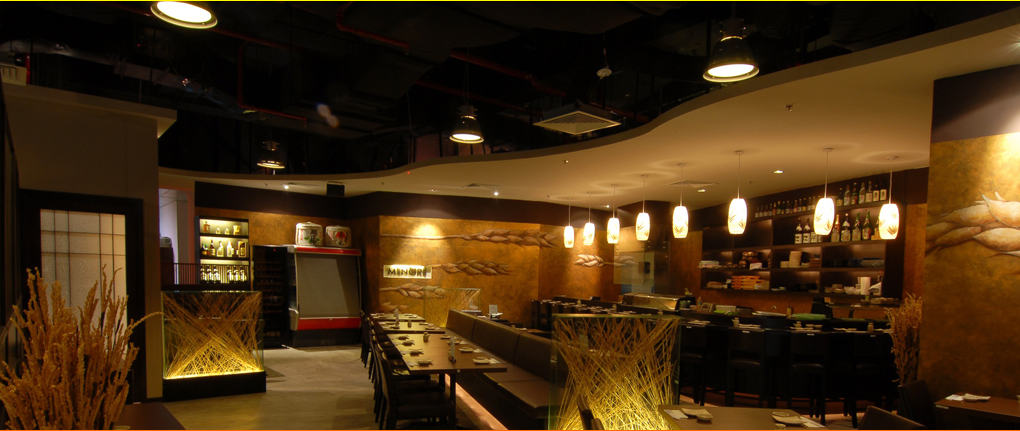 If you are in the mood for some sushi and other traditional Japanese food, head to Shin Minori Restaurant, located conveniently in town. They serve an extensive collection of more than 160 ala-carte buffet items like fresh, thick cuts of sashimi, different kinds of sushi, temaki, tempura and even Japanese noodles, which can be cooked right at your table! This restaurant offers a tablet-based ordering system so you can browse the restaurant's menu and easily place an order in the comfort of your seats.
Be prepared to wait for some time as many people would be lining up for a taste of Japan. After all, who can resist the colorful and bountiful displays of Japanese food that is so meticulously and lavishly prepared?
Opening Hours
Monday to Sunday: 11:30am-2:30pm and 6pm-10:30pm
Location
81 Clemenceau Avenue #03-15/16, UE Square Singapore 239917
Contact Information
+65 67332272 / http://shinminori.com.sg
BOOK NOW
3.

Miss Korea by Supulae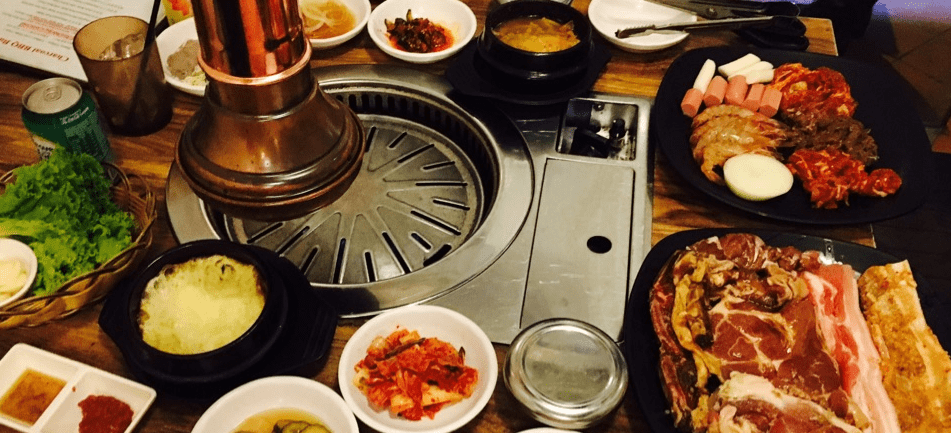 At $22.90/adult on a weekday and at $24.90 on a weekend, Miss Korea by Supulae is one of the more budget-friendly buffet restaurants in Singapore that still give you a premium dining experience without breaking your bank. Have a taste of Korea by enjoying its juicy slices of sangyupsal (pork belly), tasty bibimbap (mixed rice) and to wash it all down, a bowl of piping hot soondubu (Soft tofu stew).
Opening Hours
Monday to Sunday: 5pm-1am
Location
87 Killiney Rd, Singapore 239533
Contact Information
+65 7376422 / www.facebook.com/misskoreabysupulae/
4.

Melt at The Mandarin Hotel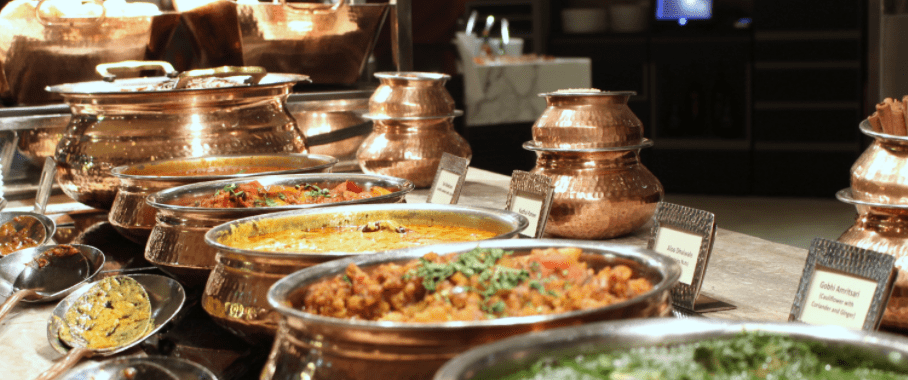 The Mandarin Hotel offers a world-renowned buffet restaurant with drool-worthy assortments of food and excellent customer service. Achieve maximum satisfaction with the wide variety to choose from! Get your taste buds ready for cold seafood, spiced Indian dishes, rows of Japanese sushi and piping hot Chinese noodles. Still not satisfied? There's more! There is a BBQ station where raw pieces of thick and juicy slices of meat are placed right in front of you and grilled by professionals.
The buffet restaurant might be a slightly pricier choice, but it definitely offers a luxurious first-class dining experience.
Opening Hours
Monday to Sunday: 12pm-2:30pm and 6:30pm-9:30pm
Sunday Brunch: 12pm-3:00pm
Location
5 Raffles Avenue, Marina Square, S039797 (4th floor of the Mandarin Oriental Singapore)
Contact Information
+65 68853500
5.

Plaza Brasserie at PARKROYAL on Beach Road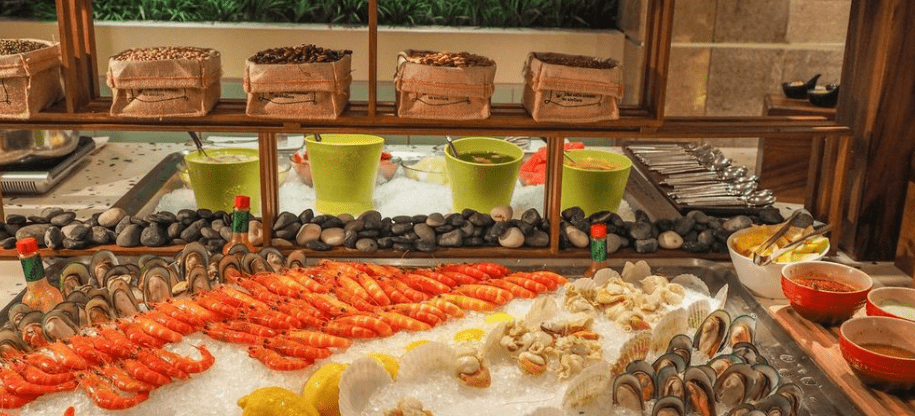 If you're looking for a seafood buffet, Plaza Brasserie Restaurant at Park Royal Hotel on Beach Road is just for you! They offer an amazing variety of different kinds of fresh and quality seafood. There are crab dishes* like chilli crab, salted egg crab, buttered crab, black pepper crab and even curry-flavored crab! It is a popular tourist destination because of their unique menu with Singapore flavours.
For those looking for a change in taste other than seafood, there is the prata counter, where they serve many different flavours of roti prata. Surprisingly, this is actually one of their main best-seller station!
*only valid during crab season
Opening Hours
Monday to Sunday: 12pm-3pm and 6pm-10:00pm
Location
Level 1, Park Royal Hotel, 7500A Beach Road
Contact Info
+65 65055710 / www.parkroyalhotels.com
---
Whether you are eating out with family, friends, or a special someone, be sure to try out some of the best buffet restaurants on this list. Stuff yourself silly with the bountiful food served there and enjoy the charming ambiance and world-class customer service!
Why not eat and save at the same time? Check out these credit card deals on dining!