Last Updated:
In a city where swanky big clubs and rooftop bars boasting of Bangkok's impressive skyline are aplenty, pubs for beer are often sidelined and overlooked. A stereotype association of beers with beer bellies, loud burps and beer-pongs is not uncommon, but perhaps not for long. There is a rising trend and swelling popularity with craft beer, that's what we're hinting at.
Craft beer places have started emerging in Bangkok city in the last few years, as drinkers of all age groups begin to appreciate the hoppy and malty taste in a pint of beer. Lagers, ales, pilsner, wheat, dunkel, IPA, stout… the list of variations you may find at a Bangkok craft beer spot goes on. Be slow to judge on this pint of golden/dark brown bubbly liquid, because you may find yourself subconsciously drawn to the sweet, aroma of malt after the initial wash of gas passes through your throat.
From the ever-trendy (and ever-jammed) Sukhumvit area to a Family Mart (yes, the convenience store!) somewhere at Silom, we've got some frothy good recommendations for beer-drinkers to check out in Bangkok!
1.

Beer Belly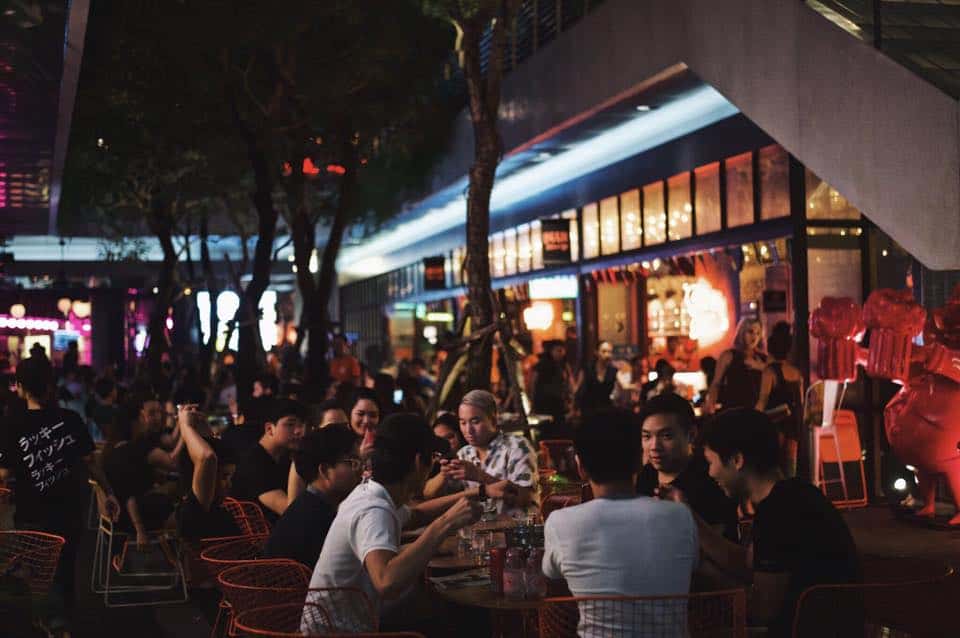 Occupying a rather big space at 72 Courtyard, Beer Belly is vibrant, colourful and loud. On both Saturday nights I visited this place, there was a live band performing in the indoor, air-conditioned compound. Not to mention the place was packed with party-goers and drinkers, so it was brimming with activity and noise. The indoor compound also has a ping pong table, pool table and air hockey table for customers to play, which adds on to the hustle and bustle at Beer Belly.
The outdoor, open-air area is also open for seating if you prefer not to be drowned in sounds from the live band, TV and excited customers yelling as they play ping pong, tipsy.
With approximately 20 beers on tap and some bottled Thai craft beers, you should have no problems finding a beer to your liking here. They have food on the menu as well if you need some bites to go along.
Maybe it's the area where Beer Belly is located at, or maybe it's the crowd they attract, but the prices here are steep for Bangkok's standard. And if you don't already know, beer isn't pricey in this city, at all. I'd say this is a good place if you're looking to hang out with a big bunch of friends over good live music and silly alcohol-induced games.
Address: Ground floor, 72 Courtyard, 72 Sukhumvit Soi 55 (Thonglor)
Tel: 02-392-7770
Opening hours: Daily, 5pm – 2am
2.

Taproom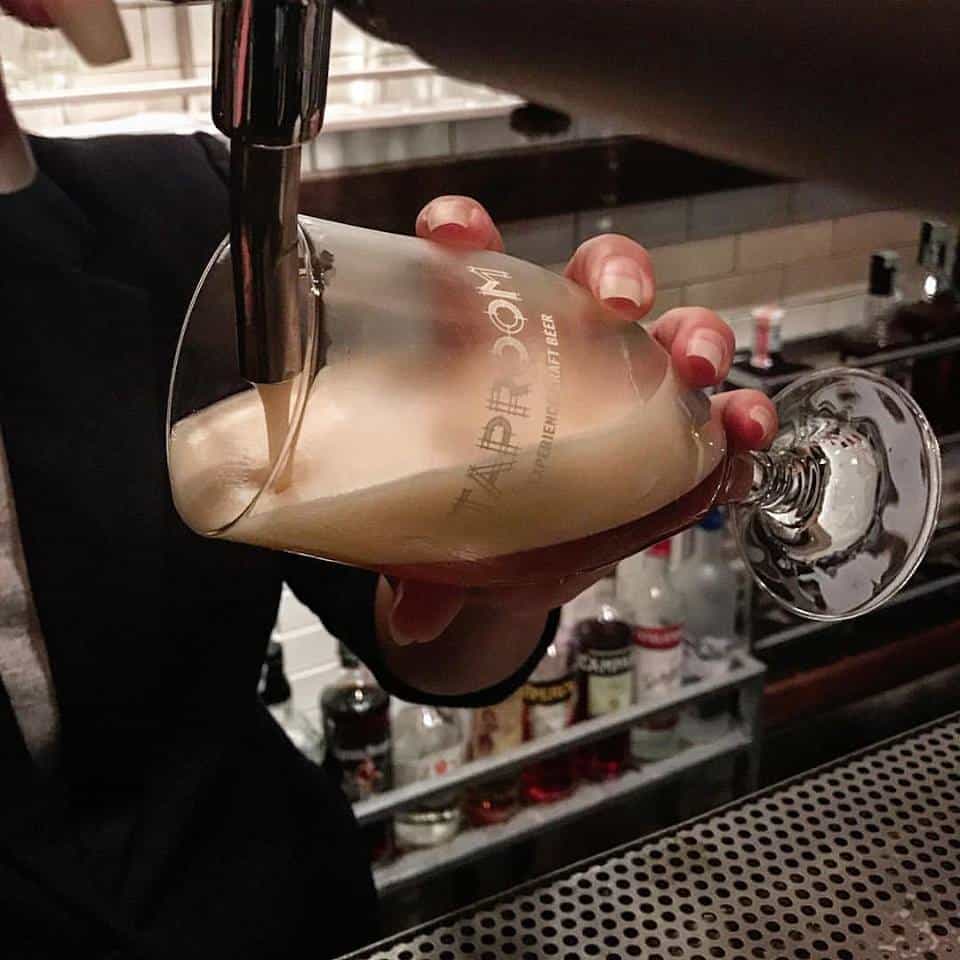 Another craft beer place in the Sukhumvit area, Taproom is a relatively new place, having just celebrated their first birthday recently. Its attractive point lies in the fact that they have 26 taps of premium brew from all over the world! Think BrewDog, Hitachino and Speakeasy, just to name a few. A small glass starts from B140 and goes up to B320 for a pint.
It's an easy place to fall in love with; the charm lying in the casual vibe and friendly environment. On weekdays, live acoustic bands belt covers, and DJs turn the music up on weekends. If you like some good music as you savour different tastes of stouts and pale ales, Taproom will make a good destination choice.
If you want to avoid the Sukhumvit crowd, there is a second branch at Ari area as well.
Address & Tel:
51 Sukhumvit Soi 26, 087-460-2626

34

Phahonyothin

Soi 7,

02-116-3308
Opening hours: Daily, 5pm – 12 midnight
3.

Pijiu Bar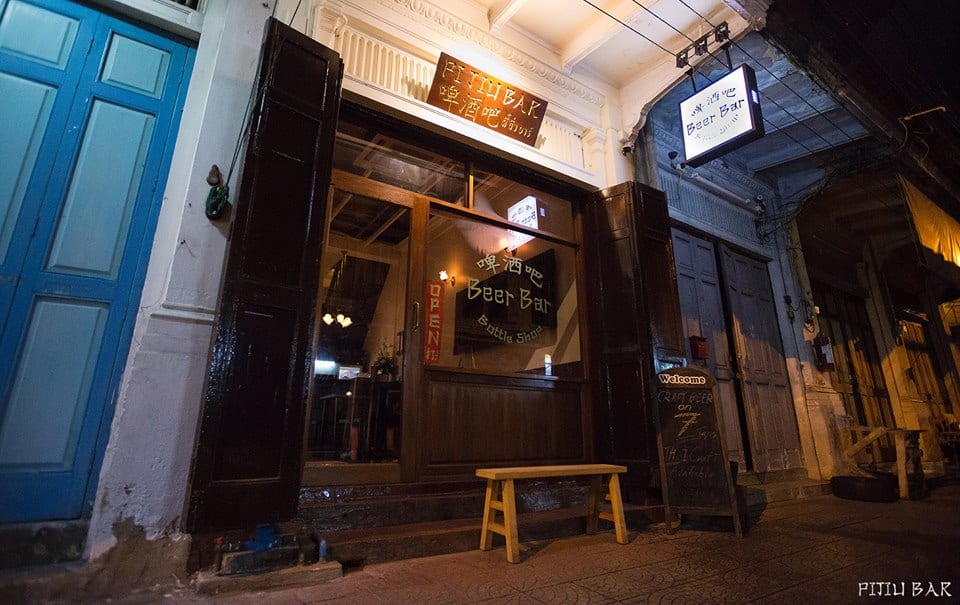 Pijiu Bar is named after the mandarin word for beer, 啤酒. The bar is located at Soi Nana, a hip, retro street of Chinatown now frequented by hipsters. The bar also follows a retro Chinese theme, with dark rosewood, yellow retro lighting and Chinese paintings on the walls.
It's a relatively small space with just 5 rotating taps, but it also has a decent stash of bottled craft beers for you to choose from. They serve some small bites in Chinese-style, but it's really not much, so don't come here with an empty stomach.
If you want to check out the hype with Soi Nana, stop by Pijiu Bar for a quick glass or two. There are several other bars along the Soi if you intend to bar-hop.
Address: 16 Soi Nana, Charoenkrung Rd
Opening hours: Tue – Sun, 5pm – 12 midnight
4.

Mash

Mash is another new entrant into the Bangkok craft beer circle. Despite Patpong market being just across the road, Soi Convent is an eclectic soi lined with street food, cafes and restaurants, and adding a craft beer place is a cherry on the cake.
Mash has 16 taps of craft beer and a proper food menu, which we heard, is pretty tasty. The owners who run the place make sure that the food is not done haphazardly, making this place ideal for the office crowd from the neighbouring business district to drop by for dinner and drinks. When I visited Mash for a quick drink, I also sighted foreigners in sports wear, apparently also having a quick drink after their evening run.
The drinks range from light, fruity pale ales to darker stout with high alcohol content. For a glass of 300ml, the prices averages about B250, which is on the slightly steeper side. It isn't a big space and you might have to rub shoulders if it gets crowded, but it'll be worth a visit to try some of the great stouts on taps. It has a small mezzanine floor with a long table that can probably 8 people tops, so it isn't the most ideal place for a big hangout.
Mash is a short walking distance from BTS Sala Daeng if you plan to drop by for some burgers and beers!
Address: Soi Convent
Tel: 089-692-5666
Opening hours: Mon – Sat, 5pm – 12 midnight
5.

Changwon Express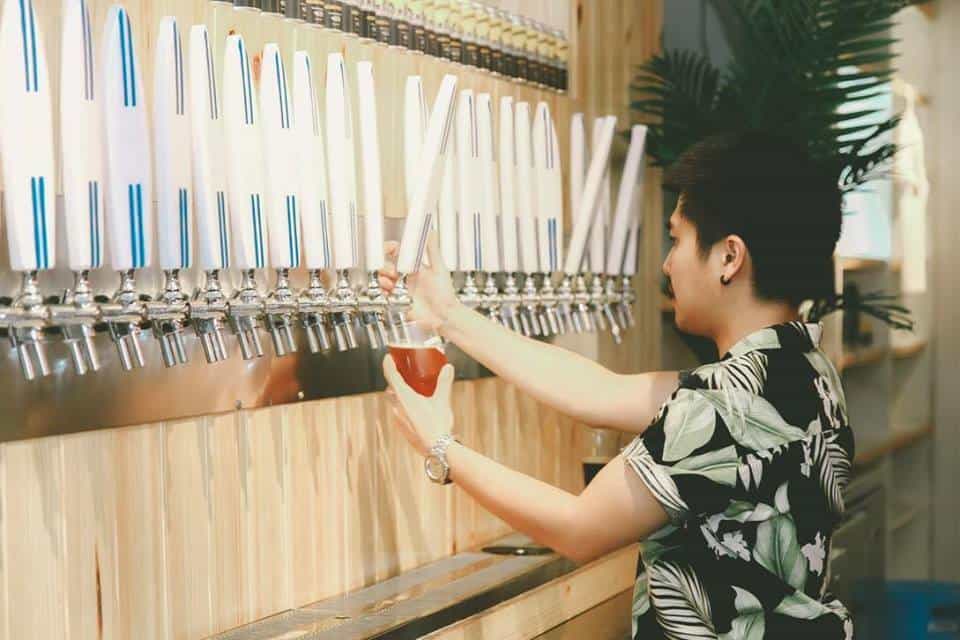 Changwon Express is opened by a Korean expat, explaining the Korean-Mexican menu, which includes dishes like Kimchi Taco. They also serve some common Korean food like bibimbap and toppoki, as well as Mexican Nachos and American hotdogs.
The 30 craft beer taps rotate and you'll find the day's drinking menu on the chalkboard. Look out for special Changwon beers – the Changwon IPA, Asoke Pale Ale! They also have other popular Thai brews such as Sandport, and American brews like Brewdog and Stone.
Just a short distance from MRT Phetchaburi, this bright yellow establishment exudes a casual and welcoming vibe. Another plus point about Changwon Express is the affordable prices, making this place a pocket-friendly spot for some pints and good ol' Korean-Mexican bites. If you're keeping to a budget, Changwon Express may be your answer!
Address: 7 Asoke Din Daeng Rd
Tel: 092-251-8661
Opening Hours: Mon – Sat, 5pm – 12 midnight
6.

Craft

The first branch of Craft is at the Sukhumvit area, with outdoor and indoor seating space. It serves 20 taps and over 50 types bottled craft beers, making this place a brilliant choice if you don't fancy sticking to just one drink.
The second branch is at Silom area, on the ground floor of Holiday Inn Silom. It's a smart location for a second branch, with the Silom region bursting with new activities and dining options every month, coupled with an ever-growing stream of locals, foreigners and expats looking for new places to explore out of the usual Sukhumvit hotspot. This second branch is right next to Whisgars, a whisky and cigar bar owned by the same company.
Craft serves some food but we'll recommend having dinner first before letting yourself indulge in the wide selection of beers here!
Address: 16 Sukhumvit Soi 23
Opening hours: Daily 2pm -12 midnight
Address: Ground floor, Holiday Inn Silom, 981 Silom Rd
Opening hours: Daily, 12 noon – 12 midnight
Book a room at Holiday Inn Silom, Bangkok
BONUS: Family Mart @
Holiday Inn Silom
This Family Mart is the first convenience store in Bangkok to sell bottled and canned Thai craft beers. Following this trend, there is now another Family Mart selling some craft beer. You can now buy Changwon's Asoke Pale Ale, Happy New Beer and Mahanakorn White Ale from these convenience stores, how convenient is that! This is also another telling sign that the Bangkok craft beer scene is receiving a spiking amount of attention and love.
This Family Mart @ Silom is right next to Craft and Whisgar, so you can pop in and grab a couple of bottles and cans to drink at the comfort of your own home (or hotel).
Address: 981 Silom Road
---
There are so many pubs and beer places in Bangkok, it really doesn't come as a surprise given how beers are affordably priced here. You can easily get your hands on local Chang and SingHa beers, but these unique Thai craft beers are the ones you should try, especially if you're here on a vacation and only have a few days to spare.
Now that you know Bangkok isn't just about the clubs and rooftop bars, it's time to venture out of your comfort zone and explore these Bangkok craft beer spots during your next trip! We've rounded up some hotel options for you as well, but you can always visit our Agoda promotions page for ongoing travel promos if you already have a preferred hotel in mind.
Agoda.com
More promos for your next Bangkok vacation planning!
Bangkok Boutique Hotels
Arte Hotel Bangkok – 29 Sukhumvit Soi 19, Wattana Bangkok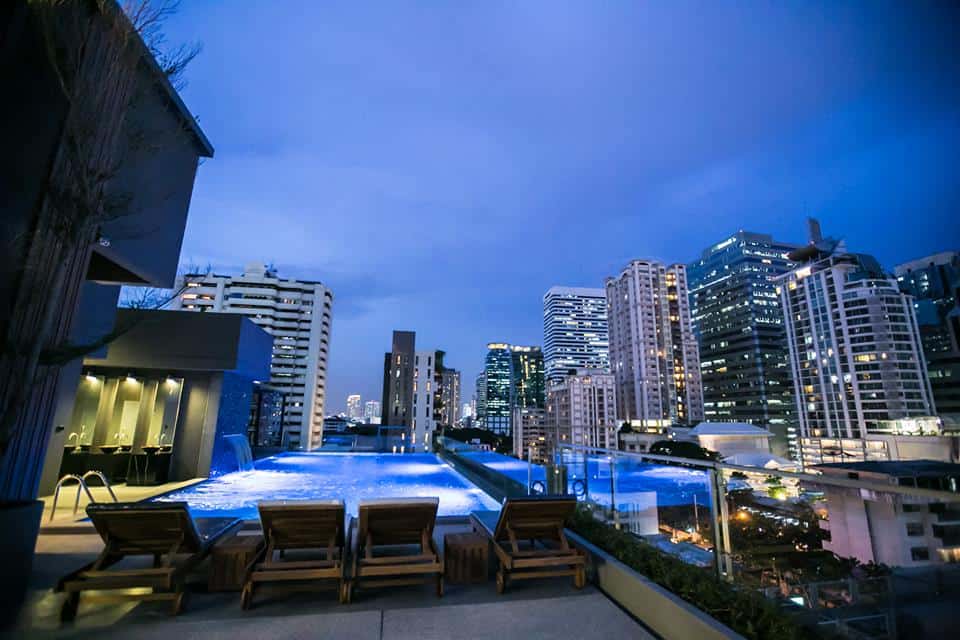 Pullman Bangkok Hotel G – 188 Silom Road Bangrak, Bangkok
More Bangkok Hotel Options
Arcadia Suites Ploenchit Bangkok by Compass Hospitality – 15 Soi Nai Lert, Wireless Road, Lumpini Pathumwan, Bangkok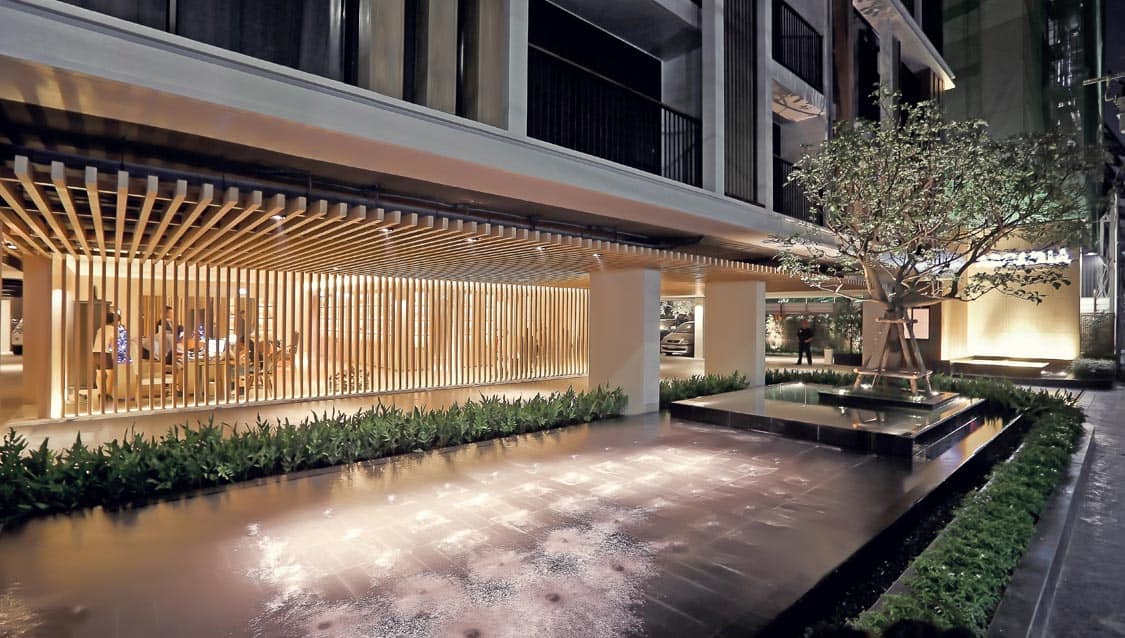 DoubleTree by Hilton Sukhumvit Bangkok – 18/1 Sukhumvit Soi 26 Klong Ton Khlong Toei, Bangkok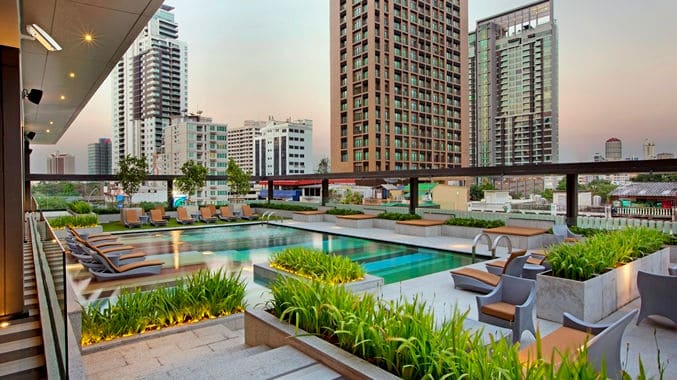 ---
Don't worry, we didn't forget about the flights. Zuji is having a promotion for return flights to Bangkok starting from S$119. Offer is only valid until 30 November 2017, so it's time to get your fingers clicking!
500
You can also take a look at the flights + hotels packages Expedia offers. There are always some ongoing Expedia credit card promotions, so you should do a quick scan to see whether there are any offers you can utilise!
500
Do you have a favourite Bangkok craft beer place that isn't listed here? Share the love and let us know in the comments section down below!