Last Updated:
Editor's Note: All content and information in this article are accurate as of published time. Please check with the respective merchants and banks on availability before you make any redemption. 
---
Among the many Asians who love to eat out, Singaporeans are the top spenders. The average amount that the general Asian population spends for dining is just around S$170. Meanwhile, Singaporeans stand out. They have proven to be a group of dining aficionados by spending nearly S$250 monthly!
While some might adore dining at the classiest places, the rest of these Singaporeans choose to eat out to try something flavourful, something appetising, and something new. Regardless of the reason to prefer dining out (over a traditional mealtime at home), the fact remains that they are willing to spend for delicious meals. That's according to a 2014 survey conducted by Today Online.
Moving forward, this gives Singaporeans a reason to want to check out American Express' fabulous offer on dining: The AMEX Love Dining Programme!
If you are a Singaporean who have any one of the AMEX Platinum Cards, you just might be eligible to enjoy this great, great deal by American Express. If you love a good hearty meal at restaurants and hotels regularly, Love Dining privileges are yours to enjoy!
---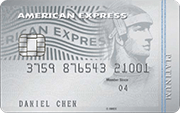 No AMEX Card but love a (or many) good hearty meals? The AMEX Platinum Credit Card is perfect for you with access to the Love Dining Programme, AMEX Selects and AMEX Global Dining Programme for more great dining perks, and much more!
>> APPLY HERE
---
AMEX Love Dining 101
AMEX Love Dining Programme is an exclusive Card Members-only programme by American Express at some of the best dining restaurants in Singapore at great discounts.
It consists of two categories: Love Dining @ Restaurants and Love Dining @ Hotels.
Love Dining @ Restaurants offers up to 50% savings on food orders at a handpicked selection of popular restaurants, usually the qualifiying food item would be from the a la carte menu.
With the Love Dining @ Hotels privileges, you get to enjoy privileges and savings of up to 50% on food bills for unlimited visits at selected 5 star hotels around Singapore.
However, each Love Dining Partner Restaurant have their own respective privileges as well as terms and conditions so do be sure to ask the restaurant's staff before you make your order.
Here is a table that shows the Love Dining privilege for a particular number of persons:

To start enjoying these discounts, simply call the Concierge's number at the back of your AMEX Card to help you make a booking at a Love Dining restaurant and notify the restaurant staff that you will be making payment with your AMEX Card to enjoy the Love Dining benefit of up to 50% off your total food bill!
How Does This Discount Work?
You can enjoy the AMEX Love Dining privilege by buying AT LEAST 1 food item – qualifying food item. This rule applies to each diner who would like to enjoy the discount.
Let's say you belong to a group of 4 who wishes to enjoy the exclusive dining privilege – 25% discount for 4 persons. If you were to apply the rule, each one in the group should order a qualifying food item. For your group to be eligible to 25% Love Dining discounts, there should be at least 4 qualifying food items.
Participating Restaurants & Hotels
The AMEX Love Dining promotion is exclusive to the elite. This is why it grants special privileges only to the top restaurants and hotels in Singapore. As not all restaurants and hotels locally offers great discounts (under the Love Dining promotion), you may want to keep in mind some of the names of the participating merchants!
Please note that they are subject to changes from AMEX, you can also refer to AMEX's latest list here.
Restaurants:
Atrium Restaurant at Holiday Inn Singapore Atrium
Burlamacco Ristorante
Element at Amara Singapore
Escape Restaurant & Lounge at One Farrer Hotel
FYR
Harry's
Lawry's Prime Rib
La Nonna
Mad for Garlic
Masons
Napoleon Food & Wine Bar
Paulaner Brauhaus
Peach Garden at OCBC Centre
Praelum Wine Bistro
Sen of Japan
Si Chuan Dou Hua Restaurant
Spizza
Sky 22 at Courtyard by Marriott Singapore Novena
The Song of India
TWG Tea
Wooloomooloo Steakhouse
Xin Cuisine Chinese Restaurant
Hotels:
Fairmont Singapore
Marriott Tang Singapore Plaza Hotel
Swissotel Merchant Court
Swissotel the Stamford
St. Regis Singapore
The Capitol Kempinski Hotel
W Singapore – Sentosa
The Qualifications
A small issue with the AMEX Love Dining promotion is its complicated nature – when it comes to qualifying food items. Bear in mind that the qualifying food items are subject to change and can vary from different restaurants and hotels despite being under the same programme.
To bring in more complication, restaurants and hotels tend to have different terms and conditions on what makes a "qualifying" food item. Just because a particular food item is considered as a qualifying item in one participating merchant does NOT mean that all participating merchants consider that same item as among their lists of qualifiers.
Therefore, the best thing to do is to always inquire about the current qualifying food items. Before you order, take a moment to simply ask the restaurant staff about the food items that are part of the Love Dining Deal.
Conclusion
If dining out at restaurants regularly is your thing, you should definitely check out the AMEX Love Dining programme that's filled with loads of exclusive dining privileges with wonderful savings!
By the looks of it, American Express continues to impress audience – this time, the diners in Singapore. It does a pretty good job in having taken into account Singaporeans' appreciation for dining out.
The discounts are not to be enjoyed by just anyone! You can consider discounted food items (under the Love Dining promotion) as a special perk. While you can always order these food items, you can't get them at discounted prices – not unless you are eligible.
If you're an existing AMEX cardholder, the odds are in your favour. You're in – isn't that good news? As long as you're a holder of AMEX Platinum Reserve Credit Card, AMEX Platinum Credit Card, AMEX Charge Card and the AMEX Centurion Card you'll get to enjoy the AMEX Love Dining exclusive privileges!
---
Looking for more cool AMEX discounts? Check out the latest exciting promotions you can get with your AMEX Card here!