Last Updated:
Are you making a list and checking it twice? While Orchard Road is all decked out with beautiful lights for the year-end festivities, little faces everywhere will also light up… at the thought of the presents under the tree! What presents will you be picking out for your little ones this Christmas? Something from the toy department? After all, Santa brings toys, right?
As a mama of two lucky kiddos who have so many doting relatives buying them toys, I found our tiny HDB flat overwhelmed by the army of invading toys. The kids literally had more toys than they could play with. To minimise the wastage and the pain of tidying up toys everyday, I started giving their toys away. The result? Treasured toys that actually get played with. And a much, much happier mama.
To keep the children's toy collections lean, we're going to do things a little differently this year. These ideas for non-toy presents will, hopefully, do the trick.
If you are looking for gift ideas for the little ones in your life, whether they are for your very own kids, nephews, nieces, friends' children and more, why not check out these ideas for the most amazing Christmas presents that does not require a trip to Toy 'R' Us?
1.

Tickets to kid-friendly attractions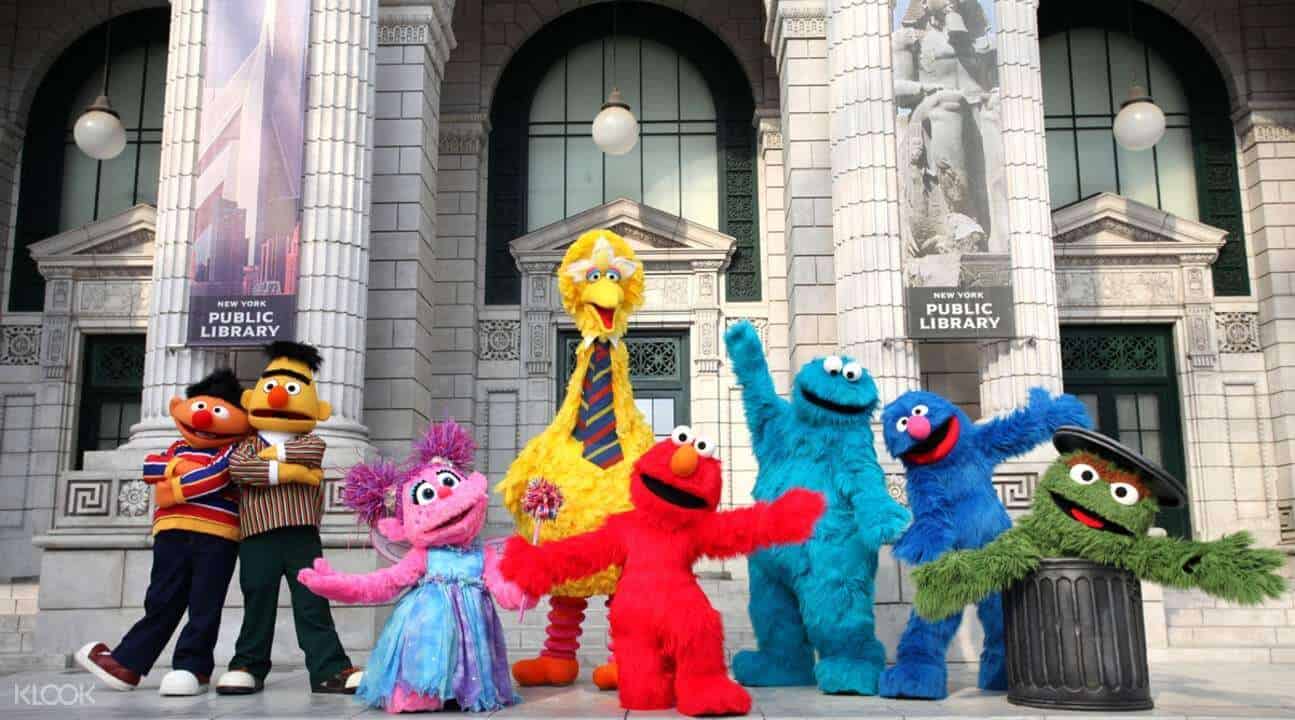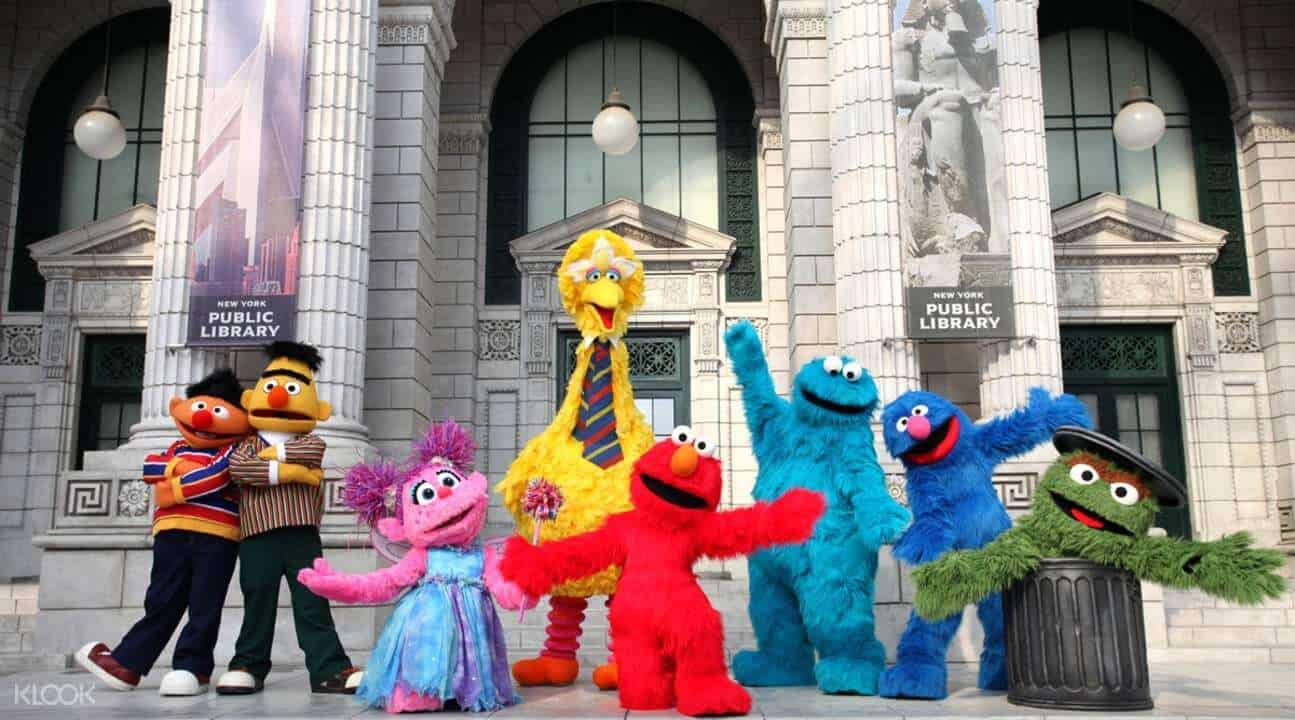 Suitable for: 3 years old and up
The temporary thrill of getting new toys fade pretty rapidly (sometimes as quickly as the next day!), but the memories of special childhood experiences only grow fonder with time. What better way to make a special memory with the kids than with a fun day out at the many kid-friendly places of interest in Singapore?
Have a splashing good time with the little ones at Adventure Cove Waterpark, or if they prefer to stay dry while exploring underwater wonders, head to the S.E.A. Aquarium. For the fearless thrill-seekers, Universal Studios Singapore is the perfect place to visit.
Singapore Flyer and Gardens by the Bay offer panoramic views and lush greenery and blooms to captivate one's senses. Stoke the kids' curiosities and love for learning at the Science Centre Singapore and top it off with the Omni Theatre movie experience.
And of course, there's the Singapore Zoo. It's a perennial favourite with my two little ones, who'll ask to visit it every other weekend. There's just so much to do and see, from the animal shows to the animal feedings. At the rate we've found ourselves heading to Mandai, we are seriously considering an annual pass, which brings me to my next point.
---
TIP: If you'll like to gift the gift of experiences, how about a Klook Christmas Gift Card? Loaded with SGD50 worth of Klook credits, it can be used for any Klook activity in a single booking! Get it here! 
---
2.

Memberships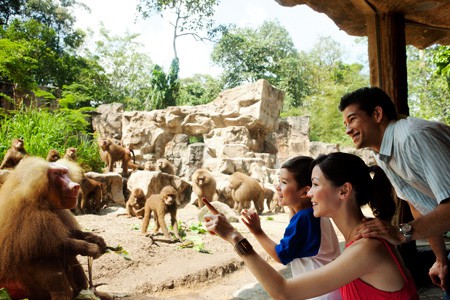 Suitable for: 1 year old and up
A great gift for animal lovers will be the Friends of Singapore Zoo membership which gives them unlimited entries for a year. Kill a few birds with one stone by getting the family membership for the whole family. There, all your Christmas presents settled in one fell swoop!
Another great membership to get for the kids would be the Universal Studios Singapore Annual Pass. Or check out the Science Centre Singapore's Family Membership.
For the budding art connoisseurs, National Art Gallery's Gallery Insider membership provides endless hours of fun getting lost (figuratively and maybe even literally!) in galleries and also discounts for family programmes and workshops.
3.

Theatre experiences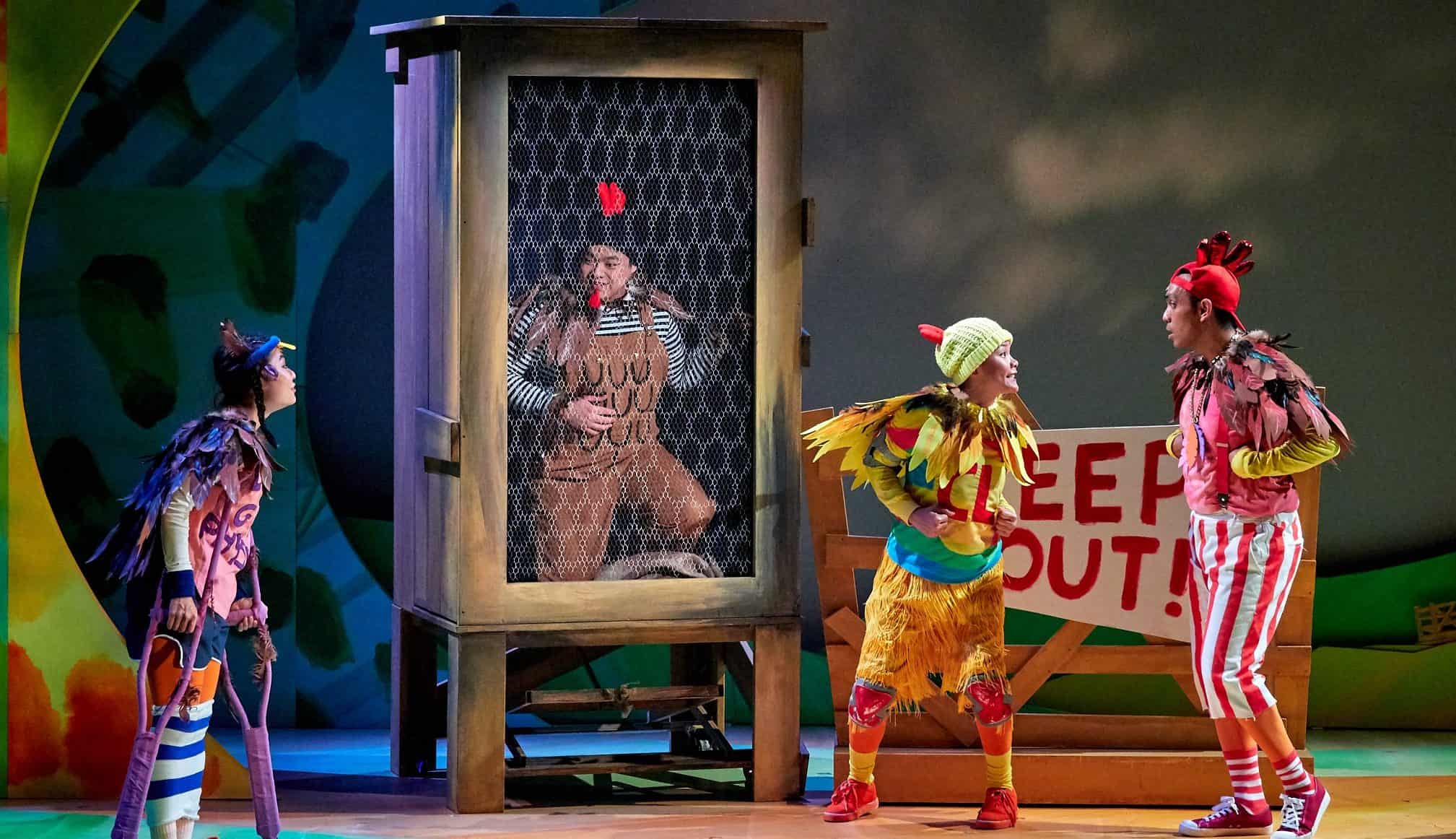 Suitable for: 3 years old and up
Exposing kids to the magic of theatre at an early age is an incredible gift. The lights, songs and costumes will enthrall them as they witness their favourite tales and characters coming to life on stage.
Over at the Singapore Repertory Theatre's The Little Company, professional adult actors put on plays for children, catering to both the under 5s set and 6 to 12 year olds. SRT gift vouchers are available if you are unsure of which shows the kids might like.
For the budding drama queens and kings, Act 3 International not only stages top plays and concerts from around the world but also runs drama workshops and camps for children as young as 18 months old.
4.

 Fun Workshops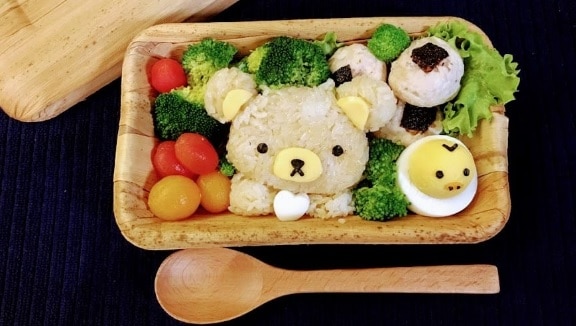 Suitable for: 3 years old and up
There are so many possibilities here. Dance, drama, art, swimming, gym, football, taekwondo, cooking, sewing, and even language classes. Kids are like sponges – they're at the age where they pick up new things so quickly. Best of all, you'll be giving a gift that helps them to both maximise their learning potential and equipping them with skills that will likely stay with them for life.
For a wide variety of budget-friendly children classes, check out the offerings by the People's Association at the many community centres fanned out across the island.
If you prefer a mandarin speaking class, Dandelion Books or Under the Big Tree (大树下) offers Chinese storytelling and a variety of fun physical and sensory activities – complete with fresh air and yes, under the big tree in the great outdoors!
Got a little foodie on your hands? How about a Tsum Tsum Bento Workshop or Rilakkuma Obento? Kids will be thrilled to learn how to make an adorable home-packed meal from scratch and assemble it into their very own favourite characters.
5.

Books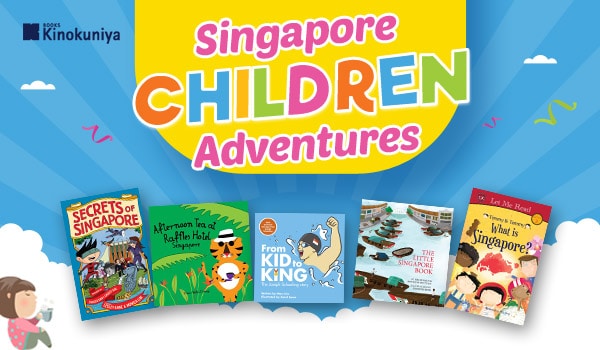 Suitable for: All ages
If there's one thing I'll gladly have filling up all the nooks and crannies of my house, it's books. Studies have shown that having books at home greatly benefits children's performances in school. And over and over again, studies point to reading as the single biggest factor for success later in life.
Books open up a child's world and transport them to a thousand different universes with a flip of a page. Books are also great teachers – kindness, empathy, bravery, loyalty and appreciation are all values that children can learn from the many adventures that stories take them on.
Nurturing kids' love for reading is a gift for a lifetime. Pick out some great reads from Kinokuniya's online bookstore or gift older kids with a gift card and let them pick out their own.
Here, you can find a great collection of local series such as Stacey Goes to the National Gallery Singapore, Timmy & Tammy at the Esplanade and more.
6.

Craft supplies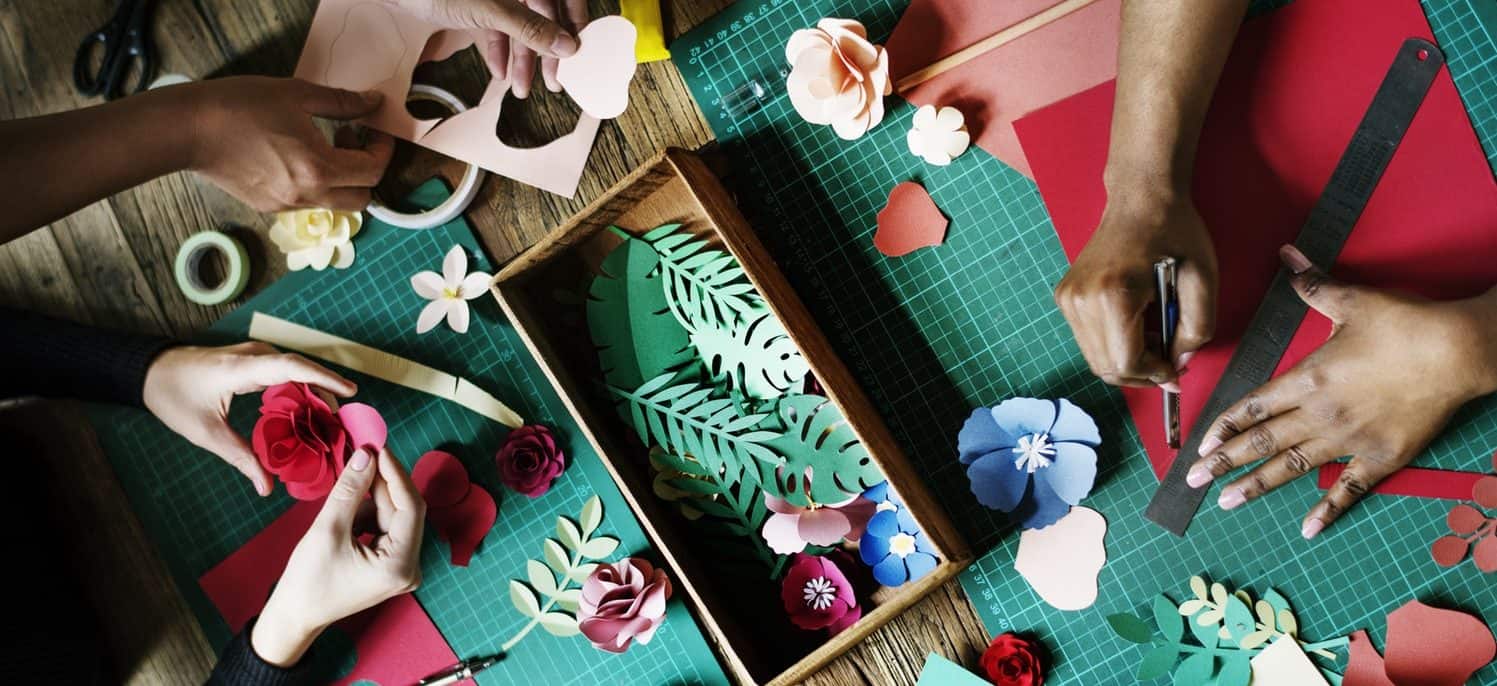 Suitable for: 2 years old and up
Younger kids have zero concept of the idea of limited resources. They'll gleefully use up an entire bottle of paint in a single session if you don't watch them carefully. Or empty the contents of 10 tubes of glitter glue on a single card or craft project.
Craft supplies are awfully welcome in any household – just be sure to get the washable versions to save parents lots of grief! Don't worry at all about your gift being labelled as boring. There are endless ideas for art and crafts supplies for kids of any age. For the younger kids, you can consider washable markers, non-toxic paint, chalk, rainbow rice or pom-poms. For the older ones, they'll be thrilled with items like washi tape, craft punchers or glitter!
Alternatively, there are also these great and affordable craft kits that already contain everything required for an afternoon of craft, such as the Play N Learn Sewing Kit, Melissa & Doug Mess-Free Glitter Foam Bracelets, Djeco Dragons And Chimeras Paper Toys, or Galt Rainbow Lab, offering kids a world of creativity and sensory play.
---
READ ALSO: 8 Most Dreaded Secret Santa Gifts (And What Christmas Gifts You Should Buy Instead)

---
7.

Puzzles and games

Suitable for: 3 years old and up
Yes, you can find an entire section on puzzles and games in the toy store. But we've carved these out as a separate category because they stimulate the problem-solving capabilities in children.
For the younger kids, the Plantoys Puzzle Cubes are a great introduction to the wonderful world of puzzles. For the older kids, The Learning Journey Glow In The Dark Sea Life Puzzle, Plantoys Mini Games Mosaic or the Plantoys 3D Puzzle Cube make lovely gifts.
Also, playing board or card games such as Sushi Go! together as a family are great bonding experiences. Some of my fondest childhood memories are when the adults joined us kids in playing board games like Monopoly and Game of Life.
8.

Clothes and accessories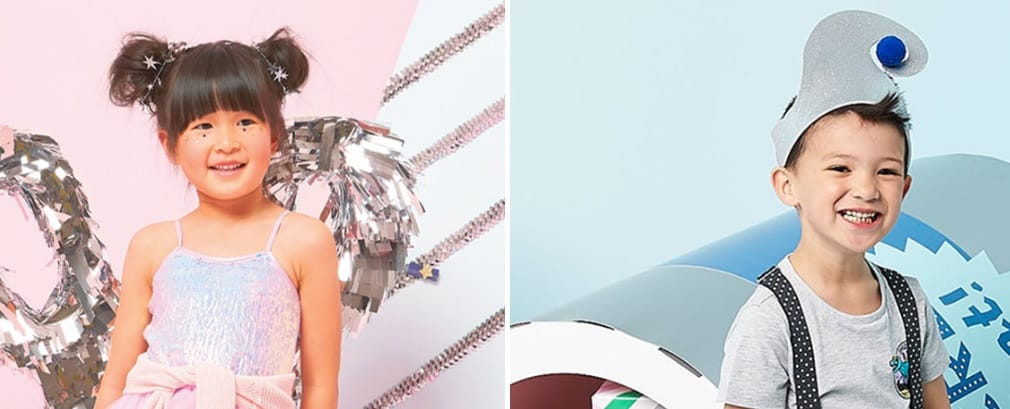 Suitable for: All ages
Kids grow so darn fast.. which means they are constantly needing new clothes. Some clothes barely last half a year before they get too small/short/tight and have to be rotated out of use. But getting kids' sizes and tastes in clothes right can be a challenge even for parents. Also, a good tip is to keep in mind the preferences of the parents. While a dress with the latest cartoon character might look super cute, some parents might prefer to dress their kids in different styles.
To make sure kids absolutely get clothes that they love (and will actually wear as well as approved by their parents), consider getting them a gift card from a clothing store.
To make things more fun, bring the kids on a shopping trip. Give them a budget to manage and let them loose in the store. If it's empty, you can even turn it into a mini fashion show!
If online shopping is more of your thing, try getting them some fantastic dress up clothes. A princess gown and crown, a doctor's coat or some really cool superhero costume with all the accompanying bells and whistles. Cotton On Kids has a great selection of dress-up clothes (TIP: Remember to buffer in delivery time for online orders!)
Otherwise, a nice hat or a roomy, cute bag will make great gifts as well!
---
If you are an avid online shopper, read about the credit cards most suitable for online shopping in Singapore to get the most out of your purchases. Your wallet will thank you!
---
9.

Piggy bank / Education fund contributions

Suitable for: All ages

What do you get kids who have everything? Well, consider the timeless gift of a piggy bank contribution, or in other words, a red packet or angbao. Maybe your niece is saving up for something special. Or maybe you can't quite discern your little cousin's tastes and would prefer he choose his own gift.

In any case, parents will always appreciate any contributions to the kid's education fund. Not all kids may appreciate it just yet, but any bit to lighten the burden of those pesky future student loans is a real gift indeed.
10.

Plants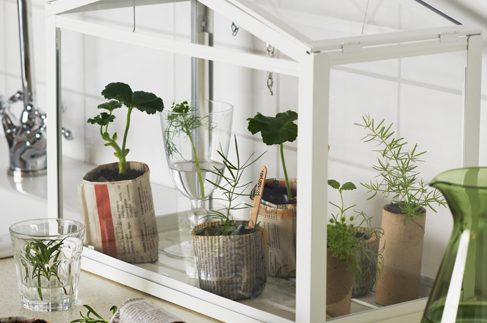 Suitable for: 3 years old and up
Teach kids about responsibility with the gift of a simple houseplant or a mini herb garden. Kids can learn about nature and the life cycle through caring for their very own plants. The bonus of children growing their very own edible veggies and herbs is that they may develop healthier eating habits! IKEA is a great place to start. Also, get some practical hands-on tips on how to get your very own home garden flourishing here.
For older kids, it could be a science lesson in itself with the Aquaponics, terrarium, vegetable and mushroom growing ideas here!
11.
Building blocks

Suitable for: 1 year old and up
Strictly speaking, yes, these are toys! That's why they are No. 11 on our list of 10 gifts. We're not the grinch that stole Christmas after all!
Lego and other building blocks may have gotten a bad rep from one too many comic strips about them laying in ambush for an adult's unsuspecting feet, but they are fantastic for harnessing kids' creativity and developing their motor skills.
Both my 3-year-old and almost 5-year-old circle back to these blocks over and over again, constantly wowing me with the inspired structures they create. It's the gift that keeps on giving and keeping kids of all ages occupied for hours. These are some great choices you can get: Lego sets, Plantoys 50 Blocks Set, Plantoys Fantasy Blocks and more here!

We hope this list of non-toy gifts will help keep your homes clutter-free. Or at the very least, filled with meaningful possessions that inspire kids to create, imagine and make great childhood memories! <3

---
Interested in more ideas for Christmas? See a full list of Christmas promotions here!