Last Updated:
A common basis for a credit card application is a credit card's rewards system. If the rewards that a particular credit card offers are good enough, you will enlist it as one of the cards you plan on getting. On the other hand, if the credit card offers are not good enough, you would search for another.
Well, what do you say to the news that there are many great rewards credit cards out there? Rewards, apart from points, can entitle you to awesome deals – from petrol savings to air miles and no-fee cashback!
This news is definitely music for your ears.
Here's a table that names five great rewards credit cards for Singaporeans.
| | |
| --- | --- |
| Credit Card | Rewards |
| Citi Cashback Card | Petrol savings |
| AMEX CapitaCard | Special parking privileges |
| Standard Chartered Spree Credit Card | Cashback for online shopping |
| Citi PremierMiles VISA | Air miles |
| OCBC 365 | No-fee cashback |
#1: Citi Cashback Card
With the Citi Cashback Card, you get to save up on gas. Not only will 8% cashback be yours at all gas stations island-wide. Petrol savings of 20.88% at Esso and Shell stations are also part of the deal. Now, 20.88% is a big number, don't you think?
The petrol savings that belongs to you as a Citi Cashback Cardholder is a reason why the credit card is a contender in this category. Especially if you're out and about (via your car) often, this card's deal comes in handy.
And, if you apply for this card, take note of two things. One, take note of the minimum income requirement of S$30,000 for Singaporeans (or S$42,000 for non-Singaporeans). Next, don't forget an annual fee of S$192.60. The good news is that this annual fee is waived during the first year!
#2: AMEX CapitaCard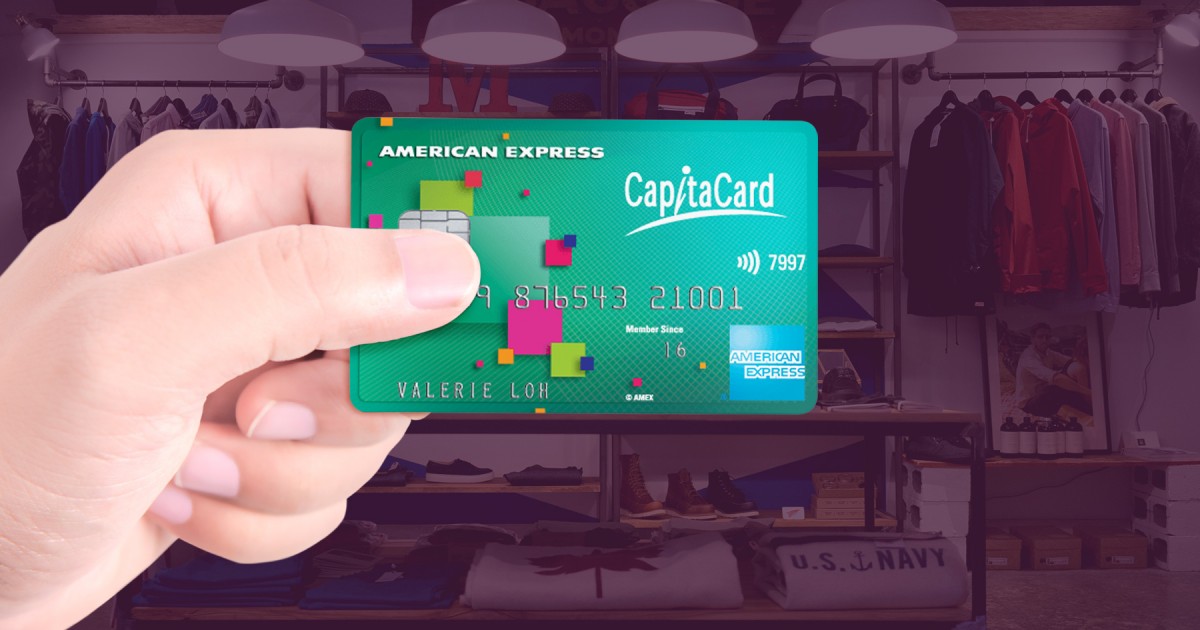 All across Singapore, there are more than 10 CapitaLand malls. If you are a cardholder of the American Express CapitaCard, this is beneficial. Special parking privileges are yours in those malls.
Special parking privileges in these malls is an amazing reward because you get 3 hours of complimentary parking. Granted that you spend S$1,200 (within a month), you can park for 3 hours FREE!
To apply for the AmEx CapitaCard, make sure to meet the minimum income requirement (S$30,000 for Singaporeans; S$60,000 for non-Singaporeans). Alongside, don't forget the S$171.20 annual fee for upkeep.
#3: Standard Chartered Spree Credit Card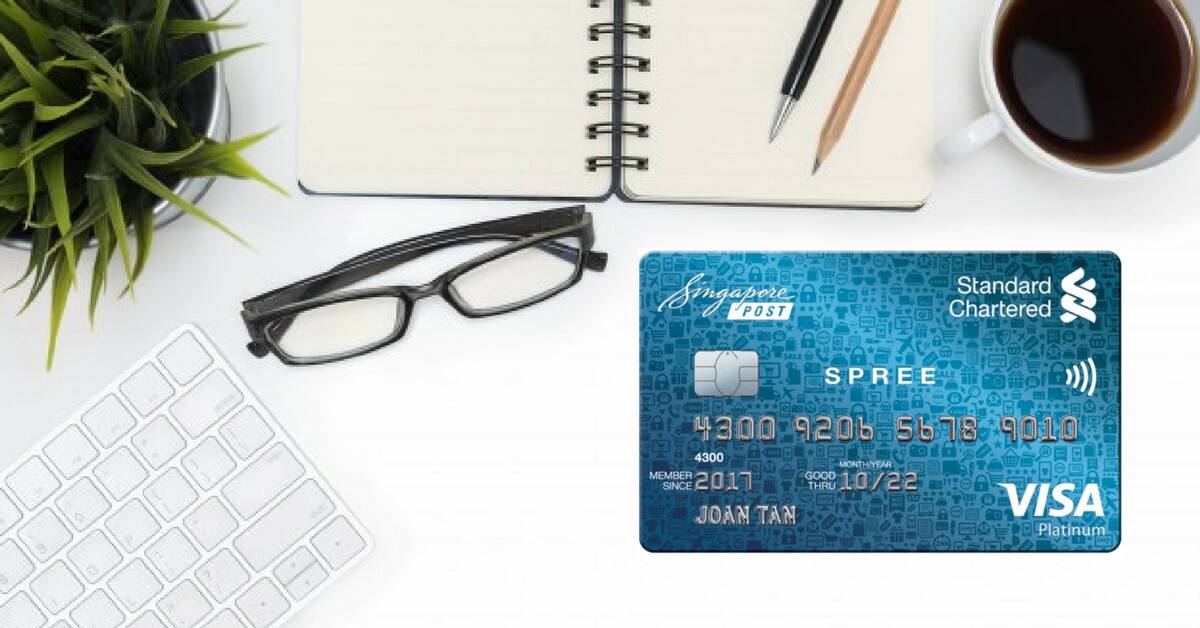 The Standard Chartered Spree Credit Card offers a reward of cashback for online shopping. Especially if you're an online shopper by heart (which could mean that not a week goes by without making a purchase from an online store), this credit card seems perfect for you!
To be specific, the cashback reward that you get as a Standard Chartered Spree Credit Cardholder is 2% on online purchases. Let's say that you made online shopping purchases worth S$1,000. According to the 2% cashback rule, you will receive S$20. You'll also get to enjoy 2% cashback on supermarket purchases, 1% cashback on all other retail spend and 3% cashback on vPost transactions.
If you can present proof of the minimum annual requirements (of S$30,000 for Singaporeans or S$60,000 for non-Singaporeans), you're eligible to apply. This card comes with an annual fee of S$192.60, which is waived for two years.
CASHBACK CARD

Standard Chartered Spree Credit Card

Earn cashback without any minimum spend required!
#4: Citi PremierMiles VISA
Citi PremierMiles VISA rewards a bounty of air miles for its cardholders. Just by applying (then by spending any amount), you get 15,000 miles. If you spend S$10,000 within the same period, you get another 15,000 miles.
Now, that's a total reward of 30,000 miles! On top of that, you can earn 10 miles for every dollar that you spend on online bookings.
What's more, as of April 2019, you can also earn miles/reward points (depending on card type) when you pay your tax, rent, condominium management fee, school fee or electricity bill with Citi PayAll on the Citi Mobile® App.
To submit an application for the Citi PremierMiles VISA, simply present valid documents showing S$50,000 minimum income requirement eligibility. Be mindful of the S$192.60 annual fee, too.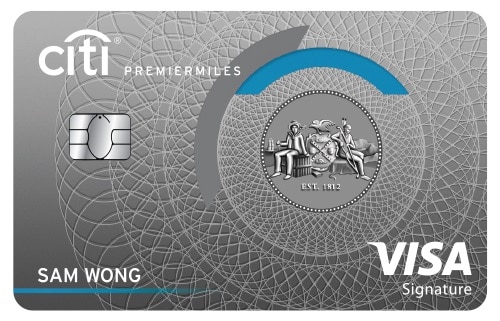 Unlike the other cards on this list, the Citi PremierMiles VISA doesn't come with an annual fee waiver. The redeeming factor is that upon card renewal (or payment of the annual fee), 10,000 bonus miles are yours! Apply here now!
#5: OCBC 365
Do you want no-fee cashback? If you do, the journey starts by applying to become an OCBC 365 cardholder!
No-fee cashback means there is absolutely no minimum spend requirement. You get cashback as long as you use this card to pay for particular products and services.
To break it down, here's a list of cashback reward for different categories:
3% weekday dining
6% weekend dining
5% at fuel stations; 6% at Caltex stations
3% Telco bills
3% groceries
3% online shopping
0.3% on all other products and services
Just present proof of minimum annual income eligibility (S$30,000 for Singaporeans or S$45,000 for non-Singaporeans). Alongside, note the card's annual fee (S$192.60), too.
Conclusion: The Right Rewards Credit Card for You
As listed above, these are five credit cards with great rewards system. You can maximise the rewards by using them properly.
Take the AMEX CapitaCard as an example. As mentioned, you need to spend S$1,200 within a month. So, to avail of the corresponding reward (parking privilege), you need to keep in mind the amount that you have to spend. Once you spend S$1,200, that's the time you can claim the reward.
Moreover, the decision of which rewards card to get is up to you – and only you. There is a line-up of five cards on this list. While you can get all of them, you will probably just go with one credit card, right?
In such a case, it's all up to you to make up your mind. If one card works well for your friend, it doesn't mean that it will work as well for you. Be ready to consider helpful factors (such as personal spending habits and lifestyle).
A trick in choosing among a list of great credit cards is to visualise. As you craft a decision, it may be best to picture yourself using a particular credit card in the long run. In 3 years' time, for instance, ask yourself which rewards credit card remains to offer convenience to you.
Still unsure of which card to apply? Check out Cardable's Best Credit Cards in Singapore 2019 list before you make a decision.