Last Updated:
Editor's Note: All content and information in this article are accurate as of published time.
---
Every year, in the blink of an eye, May slowly creeps up on us and before we know it, Mother's Day is here! Be sure to mark your calendar for 10 May 2020. Have you already thought about what to get for your mom? Especially in such uncertain times of COVID-19, it might not be easy to put together a celebration the way you want it to be, especially if you are staying apart from her during Circuit Breaker – but hey, it is possible to show mama how much you love her in many different ways.
❤️ Like all mothers, if she grumbles and say, "aiyah, girl ah, so expensive" or "ah boy, don't anyhow spend money", you can proudly tell her that they are all "on discount, Ma!" 🙂
1.

Spending Time Together… Eating!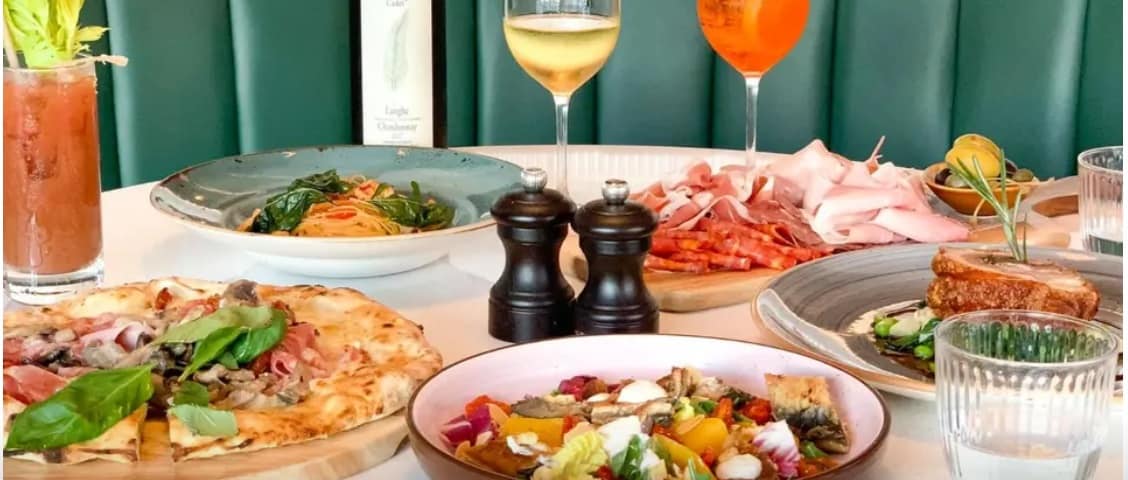 🍜 Like they always say, a family who eats together, stays together!
Give your mom a break from cooking, and order in a delicious meal for a satisfying Mother's Day lunch for the whole family. Be sure to include some of her favourite food!
If you are not staying together with mama dearest, simply get her to download a video conferencing app such as Skype, FaceTime, Zoom or even Whatsapp Video Call. Order a set of her favourite food to be delivered to her, and another set for yourself. Set up a video dining date together with her! Although you are physically apart, she would surely feel the warmth and effort that you've put into preparing for your "lunch or dinner celebration"!
Here are some recommendations for a scrumptious Mother's Day meal – some as much as 50% off and best of all, they will be delivered right to your doorstep! Remember to order in advance to avoid disappointment.
Where?
What?
Delivery
Lobby Lounge, Intercontinental Hotel
Classic Afternoon Tea: Chantecaille Rose de Mai (2 Sets) at S$88
Free Delivery

Order here

Lobby Lounge, Intercontinental Hotel
Daily Lunch / Dinner Bento Sets (min. order of 6) at S$9/set: Choose from 4 different menus!
Vegetarian options available. More info here.
Free Delivery

Order here

Prego, Fairmont Singapore
Choice of Pasta / Pizza / Sandwich or Dessert / Appetiser or Soup Packages. More info here.
S$7 delivery fee

Order here

Casuarina Curry Restaurant
Choice of Curry Fish Head Set Meal for 4 or Prata Set Meal for 2.
S$7 delivery fee

Order here

Founder's Bak Kut Teh
Choice of four different main selections and add-on sides. More info here.
S$7 delivery fee

Order here

Wee Nam Kee Chicken Rice
Choice of three different sets. More info here.
S$7 delivery fee

Order here

Ministry of Burgers
1-for-1 Ramly Styled Burger. More info here.
S$7 delivery fee

Order here

Beauty in the Pot
Choice of four different home delivery sets
(Note: Pot and condiments are not provided)
Free delivery on orders above S$50

Order here

Ollela
Choice of 5 different Makan House mains like Peranakan Chicken Curry, Nasi Ayam Bakar & more! More info here.
Free delivery on orders above S$25/S$35
(subject to
selected areas)

Order here
Not what you are looking for? There's always GrabFood or FoodPanda to the rescue! Check out the latest food delivery promo codes here for more savings!
---
New to GrabFood? Don't miss out anymore… Get your free account here now!
---
2.

A Sweet Treat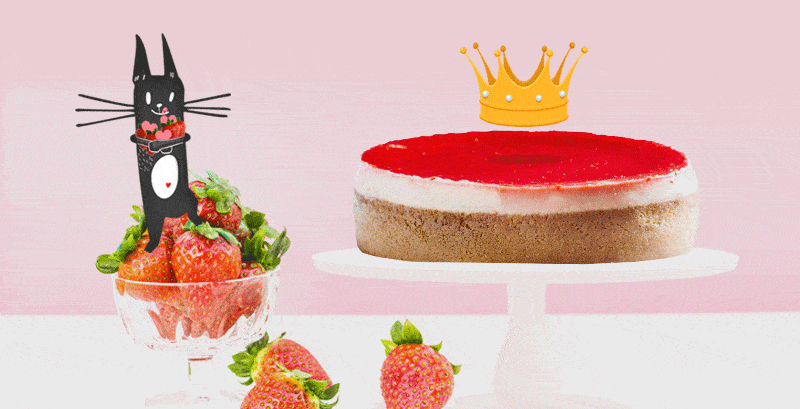 🍰 Treat your family with a sweet treat from Cat & the Fiddle – One of Singapore's most popular cheesecake! If a regular cake is too sweet, then your mom might just enjoy a Cat & the Fiddle Cheesecake! Try the latest "Gula Me Gusta" here, a pandan gula melaka cheesecake made with the perfect balace of gula melaka and pandan, topped with shredded coconut shavings over a bed of rich cream cheese! Purr-fect for the occasion!
Another great flavour to try would be the Cat & the Fiddle's Madam Roselle cheesecake. Bite into soft jelly cubes of Roselle tea and yoghurt mix on a fragrant cookie base. One of the benefits of Roselle Tea is its high antioxidants level to maintain youth and scientifically proven to reduce blood pressure! Check it out here! Do order in advance to avoid disappointment as delivery slots might be limited during this period.
Promotion: 10% off regular-priced cheesecake! | with Safra & Popular Cards
Expires 30 December 2020
Promo code for Safra Cardmember: SAFRACAT
Promo code for Popular Cardmember: POPCAT
More details here
How about a healthy sweet treat? Go old school for mom with a Gin Thye fresh cream fruit cake! It's freshly baked and topped with fresh cream, grapes, kiwi and peaches. It also comes with a free mother's day gift tag too. Enjoy free QExpress delivery of your preferred day and time!
3.

Health Essentials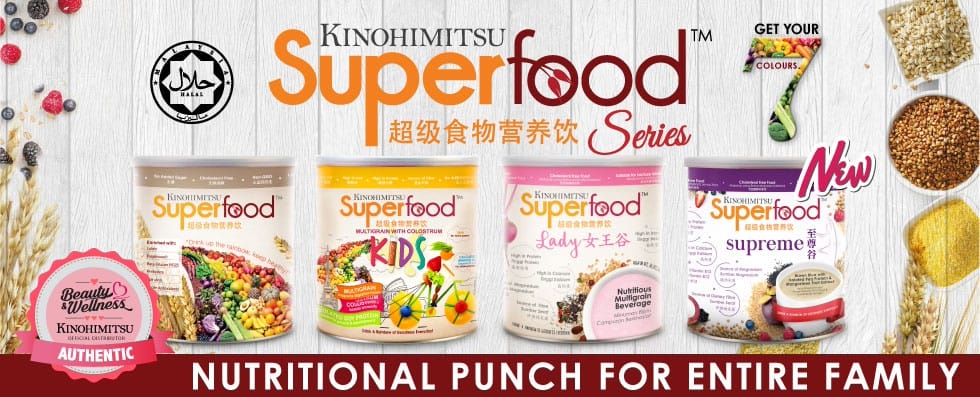 💪🏼 A healthy mum is the pillar of every family so keep her nourished with health essentials from established brands like Kinohimitsu and Eu Yan Sang.
Consider giving your mum the gift of rainbow goodness with the Kinohimitsu Superfood series. This nutritional beverage contains 22 types of organic multigrains such as wild purple rice, black millet, oat germ, oat, black rice and more, as well as super antioxidants including elderberry, blueberry, raspberry and blackberry.
Enriched with spirulina, lutein, prebiotic, this power drink helps to lower cholesterol, manage body weight, delay aging, boost immunity and more! Guess what? Even the dads will enjoy the benefits of this gift too! 😊
Promotion: S$10 off min. spend of S$100 at Kinohimitsu store on Qoo10
Limited time only
T&Cs apply
A long-time and trusted brand in Singapore, Eu Yan Sang offers traditional Chinese medicine and herbs of the finest quality. Some best-selling products that you can consider gifting for Mother's Day include Eu Yan Sang's Bottled Bird's Nest to boost her general health or Essence of Chicken for replenishing energy.
Gift her the best of both in this all-rounder gift set here that makes a perfect gift and at a special price of S$57.90!

Promotion: Receive S$3 Qmoney Cashback when you spend a min. of S$30 with NETS
Valid till 11 June 2020, or while redemptions last (for first 5,000 Qoo10 customers)
Make your payment via DBS PayLah, NETS QR or eNETS
Apply for event by clicking on the respective payment method button here
---
Check out more Mother's Day gifts up to 70% off at Qoo10 here!
---
4.

Make Her Life Easier…

💁🏻 If there is any time that she would be working harder than ever, it is now, during the Circuit Breaker period. If she is working from home too, she has to work, do housework, cook for your family and more. If she is retired, I am sure she must be cooking up a storm in the kitchen nearly every day! If you are not staying together, she must be busy cleaning or decluttering her home too.

Here are some great buys that you can get delivered to her to make her life easier! Whether it's getting the chores or cooking done faster, she can get more time to rest or do her own things!

An Airfryer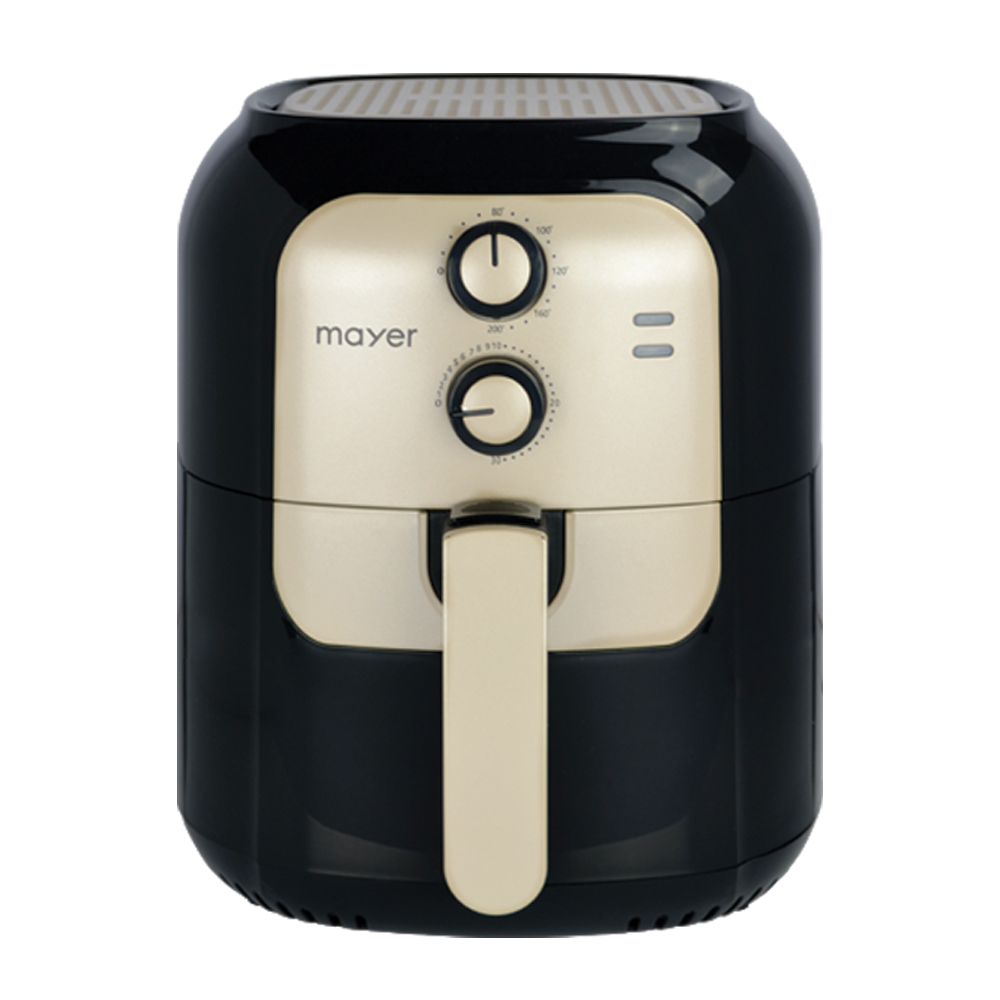 Look forward to the goodies that she can make for you, minus all the cleaning up that comes with frying.
Check out the stylishly modern airfryer from Mayer here for just S$88 at Lazada! This particular model can bake, grill and even be used as a toaster!

All-in-One Cooker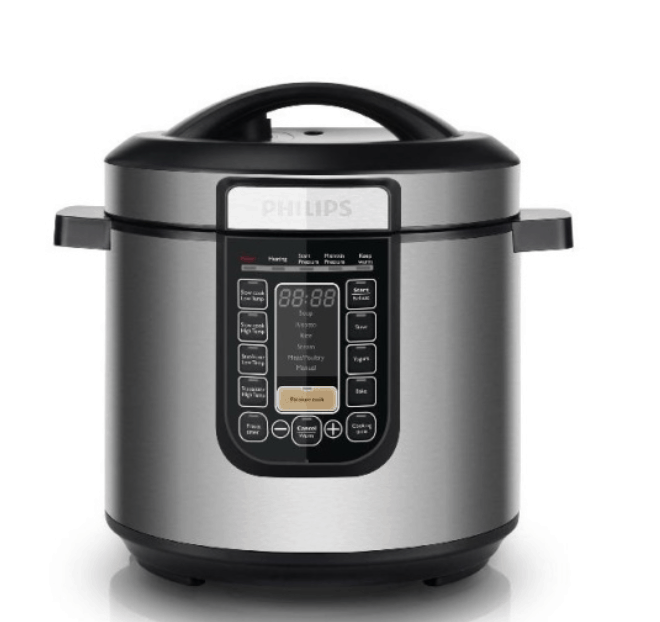 Cooking will never be the same again with the convenience of Philips Viva Collection All-in-One Cooker! With the digital pressure cooking feature, your mom's cooking time will be reduced, leaving her time for other things as well as more rest.
This easy-to-use cooker also allows slow cooking, saute/sear with high and low temperature and even bake or make yoghurt! Check it out here.
A Cordless Robotic Vacuum Cleaner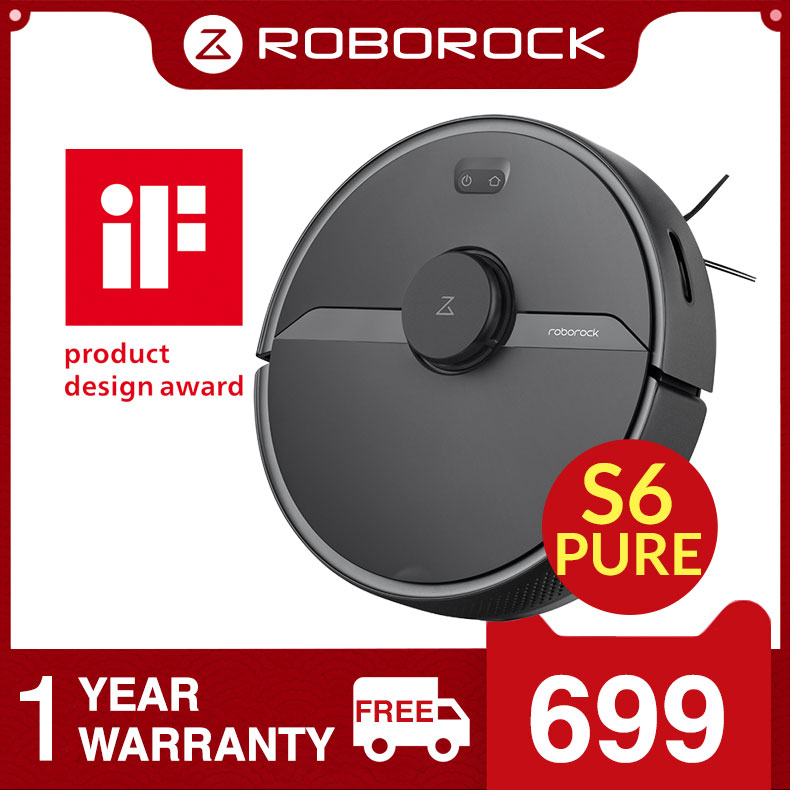 If you are ready to splurge – and this might be the most useful and time-saving device ever for your mother – consider the Roborock Xiaomi Cordless Robotic Vacuum Cleaner! Not only can cleaning be scheduled, it can also be set to sweeping and mopping. It even automatically switches its suction when the cleaner goes on carpet!
Be amazed by how Roborock's advanced mapping system can split your home into areas so you can choose to clean for one room or all rooms at a time. You can even place no-go zones for this little but efficient gadget. Who knows, this gift might also save your ears from future nagging? #justsaying
Check it out from the Official Roborock Store on Lazada here!
Promotion: Up to S$20 off with min. spend of S$120 | with UOB Card
Valid till 110 May 2020, or while redemptions last (limited to first 1,000 redemptions)
Excludes RedMart orders
More details here
---
Read also: Latest Lazada Deals, Discounts & Promo Codes!
---
5.

A Pampering Gift She'll Surely Love!

🎀 Gift your mama a momento of your timeless appreciation. For something she can wear often, take your pick from the classic designs from Fossil Watches or the whimsical Olivia Burton's Watches. Check out more timepieces and watches here (Some are going at an extra 20% off for a limited time only)!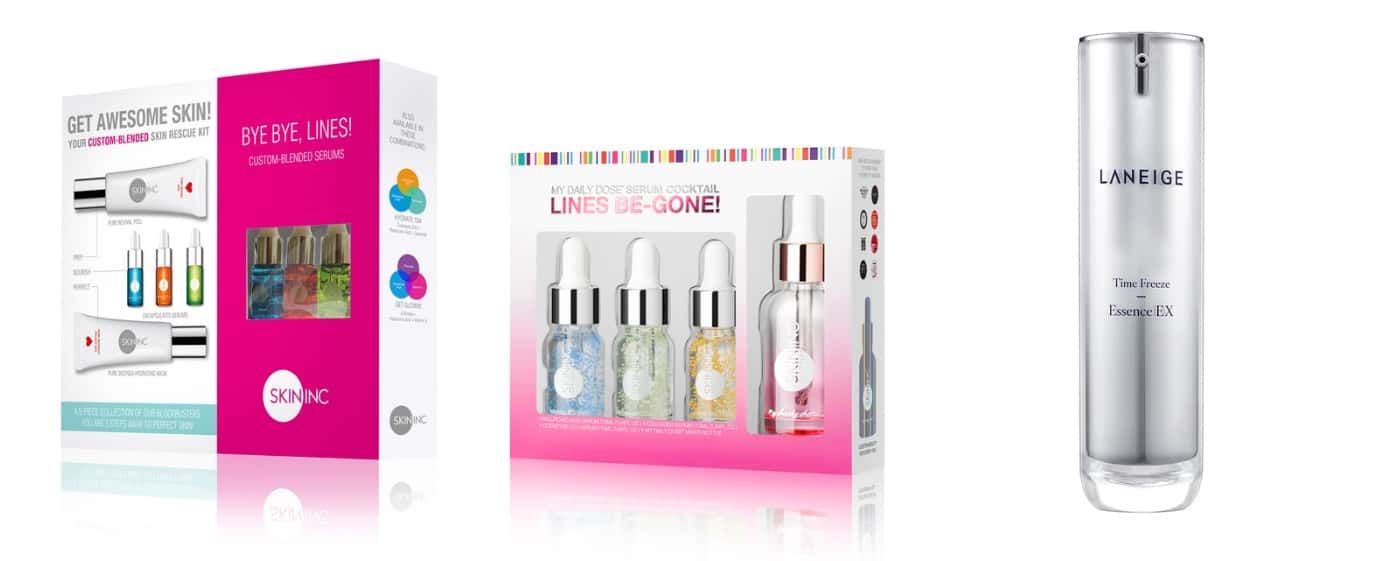 Another useful gift for mama would be beauty and skincare products. Check out the range of anti-aging products here that would come in handy for her to stay beautiful.
Take your pick from Skin Inc's Limited Edition Lines Be-Gone Set to help her tackle the signs aging with this custom-blend of Coenzyme Q10, Marine-Collagen and Hyaluronic Acid, formulated with Skin inc's patented encapsulation technology that releases active ingredients only upon application, or LANEIGE's Time Freeze Intensive Cream_EX filled with anti-aging ingredients along with Hyaluronic Bouncing Water that provides enduring elasticity to keep skin supple!
Promotion: Up to 22% off | with DBS, Citi, UOB, OCBC, StanChart, Maybank & HSBC Cards
6.

Spend Quality Time with Her
💖 Sometimes, perhaps the best gift of all is simply spending some time with mummy dearest. There is a saying that a child is the only one who knows the sound of a mother's heart from the inside. So take this chance to celebrate the closeness that you have with each other over the years and simply just do nothing together, and if you must, here are some things you can do together!
Do Yoga together. Take your pick of a gentle flow workout here on Singapore's very own Hom Yoga's online studio here. Remember to go slow!
Take a cultural "trip" to the world's best museums on Google Arts & Culture Collection of Museums virtual tours here.
If she is a TVB Fan, check out the classic Hong Kong TV dramas that are being streamed for free on TVB's official YouTube channel here!
You can also simply make her a coffee, breakfast or even a simple home-made card to show her how much you appreciate her! It really doesn't matter what you do for mothers, as long as you put in some thought to it. She will appreciate it no matter what she says! ❤️
We hope that these promotions and ideas that we've specially handpicked for you will make this year's Mother's Day a special one for your family, despite us being in Circuit Breaker mode. Stay well and enjoy the celebration!
---
🌻 MAKE MOTHER'S DAY AN EXTRA SPECIAL ONE THIS YEAR!
Mother's Day marks a celebration of showing appreciation and honoring the mother of the family, as well as motherhood, maternal bonds, and the influence of mothers in society. In Singapore, Mother's Day is usually celebrated on the second sunday of May. This year, it falls on 10 May 2020!
Whether you call that special lady in your life mummy, mom, mama, mother, grandma, grandmother, ah-mah, po po, mother-in-law or even godma, this is the perfect time for you to take her and show her how much you appreciate having her in your life. You could shower her with gifts and affections, or if you are more of a low-key person, you can take her out to a nice brunch or dinner. There are many ways you can make her Mother's Day special, especially when she knows that it is out of your appreciation and love.
As long you put your heart to making this day special for mummy dearest, she will love it no matter what! Well, we know that the typical Asian mum will say the usual, "Don't waste money la" or "Just do something simple". However, we all know that all the planning for that moment when you see how happy your mother's face is when she receives her Mother's Day gift will be priceless. With credit card promotions or even special offers available, you don't have to spend alot to make Mother's Day a special occasion.
So you don't know what you're gonna do or get for her this Mother's Day? Well, let us give you some ideas:
🎁 GET HER SOMETHING NICE
Your mum might already have many bags, clothes or jewellery, but buying her something special or something that she needs is also a nice touch to Mother's Day. Observe her in the weeks leading up to Mother's Day. Is there anything that might make her life easier? Something that she could perhaps use in her daily routine? Or simply something that could ignite some joy in her whenever she sees or uses it.
Here are some gift ideas that you can give her:
Flowers: You could never ever go wrong with getting flowers or a bouquet. You could say that it's the easiest gift you can get someone, and you're somewhat right! Flowers are always a nice touch. No one hates getting flowers, especially on special occasions!
Electronics / Kitchen Gadgets: Do you secretly know what gadget your mom has been waiting to buy? Maybe a new computer, TV, smartphone, or smartwatch? How about a Fitbit? Or it could be a KitchenAid! Well, Mother's Day deals will be the perfect time for you to buy all of those. With all the awesome promotions available, electronics are now way cheaper than they used to be.
Makeup: Does your mother enjoy wearing makeup? Well, here is a chance for you to get her favorite makeup for her. We all know that good makeup is not cheap, so she would definitely love it when you get them for her! Sephora is the perfect place for you to find them, and from the special offers available here, you'll be happy with the deals.
🤴🏻 STAY HOME AND TREAT HER LIKE A QUEEN
A mother's work is never done. So another good idea is to just stay home and still make her Mother's Day very special. Start off the day with breakfast in bed. It is a really lovely gesture to your mother and it's a fun way to start your own day. Be sure to wash up and leave her kitchen sparkling clean after!
If your mother is the one who take care of the household, do her chores for her! Do the laundry, clean up the house, cook for the family, etc. Taking off the load off your mother's shoulders will ease up her day.
Your mother will appreciate anything you do for her or give her as gifts, because she knows you are doing it out of love. So just put your heart into it when you're planning and give it your fullest effort!
---
Check out more lifestyle deals on Cardable's website here for all credit card promotions. We hope you find some of the best lifestyle deals in Singapore here!