Last Updated:
Singapore is a food paradise. But if you don't count hawker centres, it's an expensive food paradise. That's why it's useful to have a credit card — you get value-for-money dining promotions like rebate vouchers, discounts, and one-for-one dining deals. Citibank cards are great examples.
Are you a Citi cardholder and do you know of all the dining deals that come with your card? Fret not! Cardable brings you these delicious deals that you can try with your Citi credit card. Be sure to make your reservations in advance to avoid disappointment.
Ready to feast your eyes? Here goes!
RISE Restaurant, Marina Bay Sands
RISE Restaurant has something new every night of the week. We kid not. Sundays are for Singaporean favourites, Fridays for European classics, and Tuesdays are seafood nights, just to list a couple. So it's kind of like a new restaurant every night. And did we mention it's all buffets? Pretty sweet, especially when there's a 20% discount to top it off.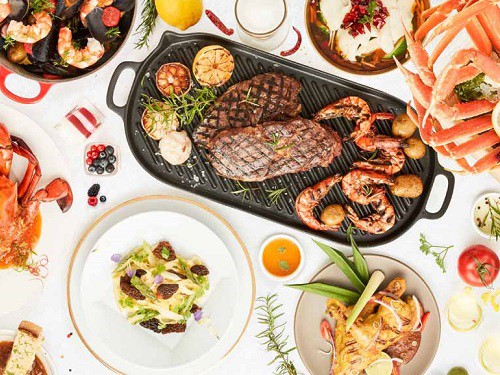 20% off total bill | with Citibank cards
Complimentary glass of champagne or prosecco | with Citi ULTIMA or Citi Prestige Cards
Address: 10 Bayfront Ave, Marina Bay Sands, Hotel Lobby Tower 1, Singapore 018956
Royale, Mercure Bugis
Royale's where you should go when you need to host a big family dinner and everyone has different tastes. It plays it safe while serving up delicious Western and Asian dishes you know and love. Here's where you'll find platters of kueh contrasting with baked alaska and port glazed lamb competing with laksa for a space in your stomach. Go for the international buffet lunch, which has 50% off. But if everyone in your family loves Peranakan food, go for the Peranakan dinner buffet with the same promo.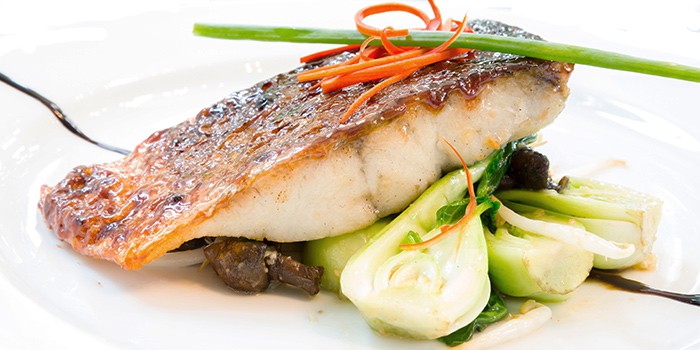 50% off international buffet lunch or Peranakan buffet dinner | with Citibank Credit Cards
Address: 122 Middle Rd, Singapore 188973
Beach Road Kitchen, J.W Marriot South Beach
They had us at dedicated seafood room. Think juicy oysters that are freshly shucked, sweet lobsters chilled and ready to eat, sashimi and ceviche. All in a room that specifically chilled to keep your seafood tasting fresh. Mmm. But hey, let's not forget the noodle bar where you can get laksa, freshly baked pizzas from the oven, and ice cream cookie sandwiches!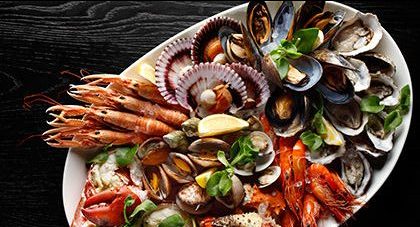 4th diner dines free | with Citibank Credit Cards
Address: 30 Beach Road, Singapore 189763

Peach Garden
Peach Garden is one of those restaurants that's great for pleasing your parents (or in-laws) if they have traditional cantonese roots. But even if they don't, good and classic Chinese fare is always comforting. Next time you have a family dinner, bring your folks here and use the 15% discount. Ooh, and don't end your meal without their durian mochi (available at selected outlets). It's soft, delicate, and tastes strongly of sweet durian without overwhelming.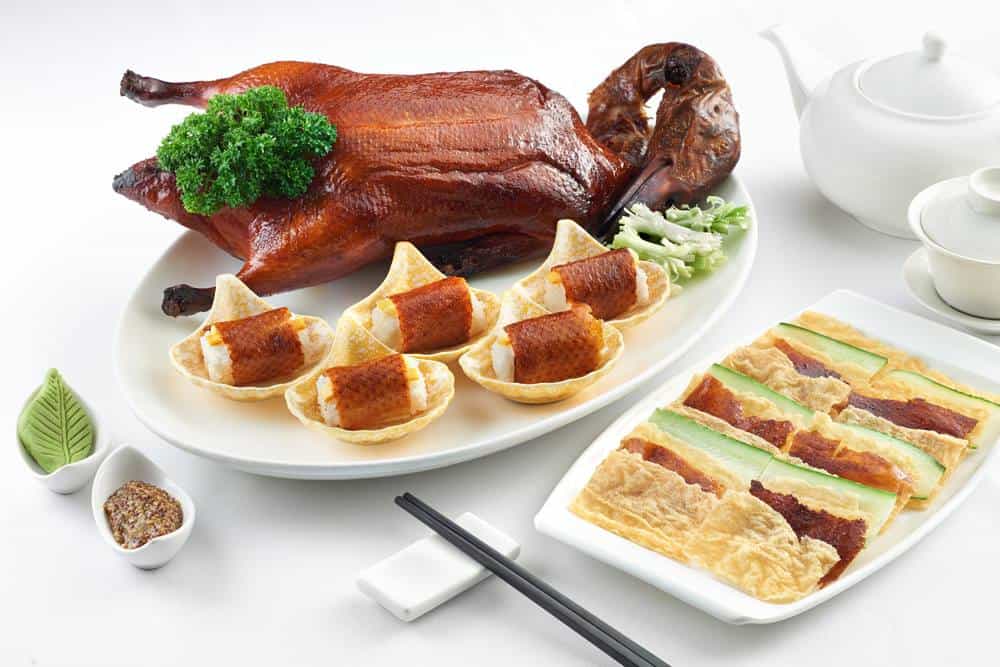 15% off food bill with minimum $50 spend | with Citibank Credit Cards
Locations: Multiple locations, including Hotel Miramar, Orchid Country Club, and Thomson Plaza.
Cali-Cafe & Bar, Park Avenue Hotel
Cali-Cafe & Bar where you get no-frills western food. It boils down to the simple classics like mac and cheese, fish and chips, pecan pie, and pepperoni pizza. Prices are pretty decent at about S$20 to S$30 per main, but with Citi cardholders getting one-for-one meals, it's seriously value for money.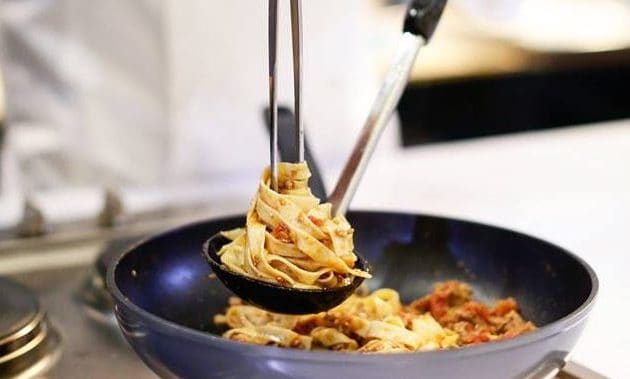 One-for-one dinner | with Citibank Credit Cards
Address: 31 Rochester Drive, #01-01, Park Avenue Hotel, Singapore 138637

Hard Rock Cafe
This one's a classic, and we hardly need to give it an introduction. Basically, the Hard Rock Cafe's where you go for Western food staples paired with classic Rock beats. You need to have a big appetite too, as their portions are large, just like how they do it in America. Bring a friend or three, as every second main course gets 50% off.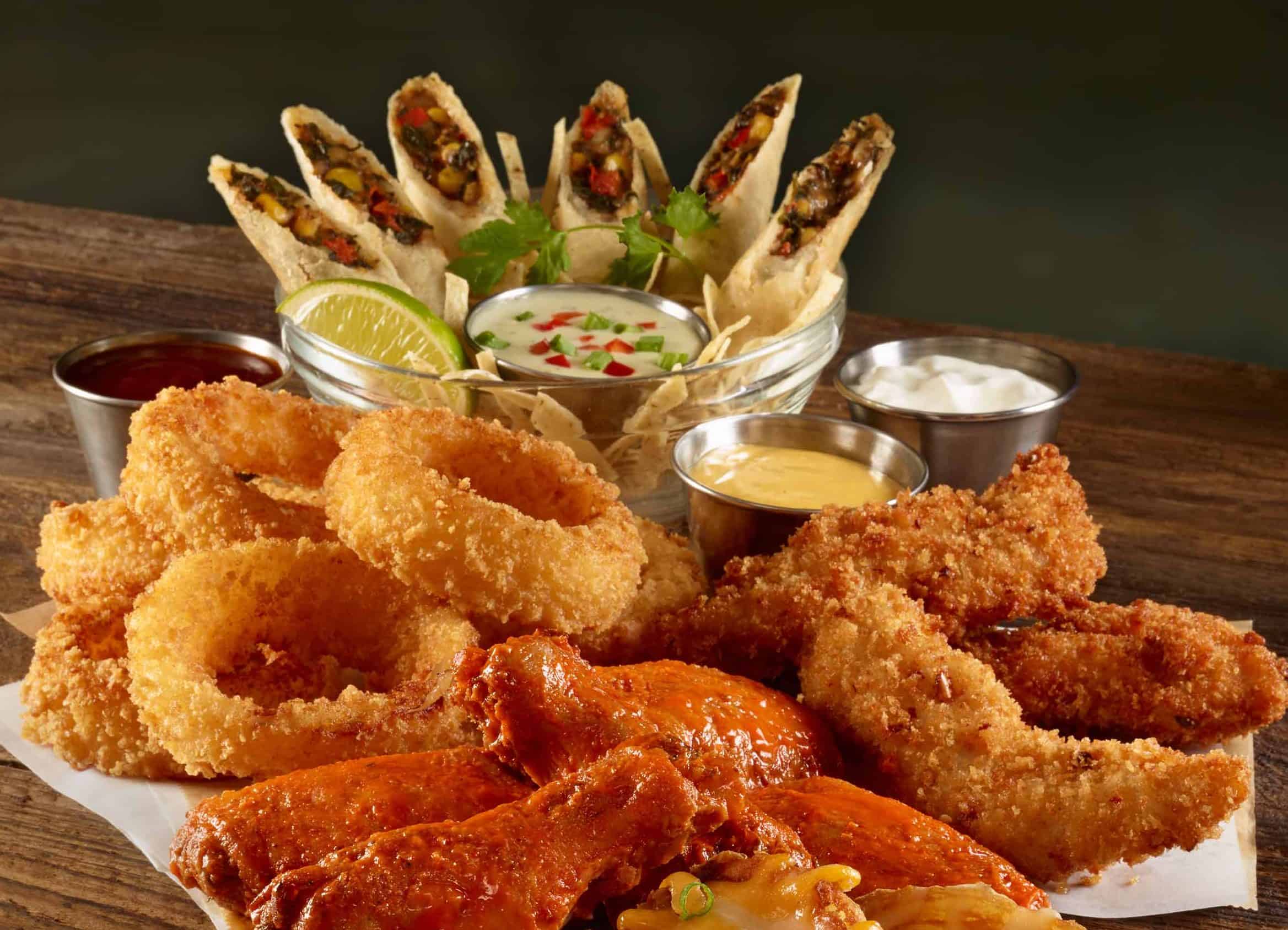 50% off second main course | with Citibank Credit Cards
Address: 50 Cuscaden Road #02-01 HPL House, 249724
il Cielo, Hilton Singapore
il Cielo is an Italian restaurant on the top floor of the Hilton hotel. Each dish is carefully and thoughtfully put together by Chef Yohhei Sasaki with years of experience working at premium Italian restaurants across Japan and Italy. Only the finest natural ingredients, sustainable seafood and seasonal produce shipped from Italy are used in the creation of each dish so you can expect only the best Italian dining experience and food here at il Cielo.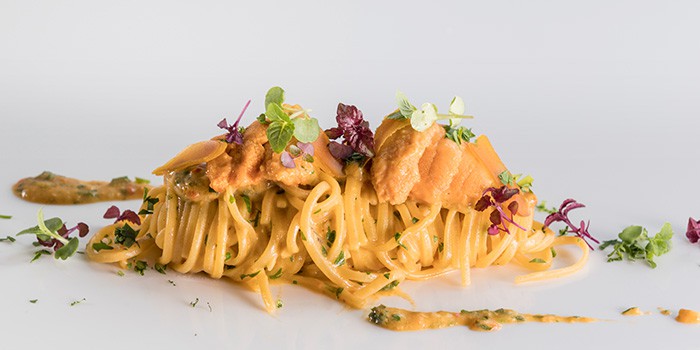 Enjoy a complimentary dessert with three full paying mains + additional 20% off | with Citibank Credit Cards

Address: 581 Orchard Rd, Singapore 238883
Adrift by David Myers
Adrift by David Myers takes everything you love about an izakaya and puts an ultra modern and artsy spin on it. You get cuts of wagyu striploin served to you on a mini grill decked with coals, char-grilled eggplants topped with brown butter and bonito, drinks that are infused with smoke, and beef tartare that's spiked with Korean chilli and nori. The concept is wild, but it is also very delicious. Make sure you head down before the discount expires!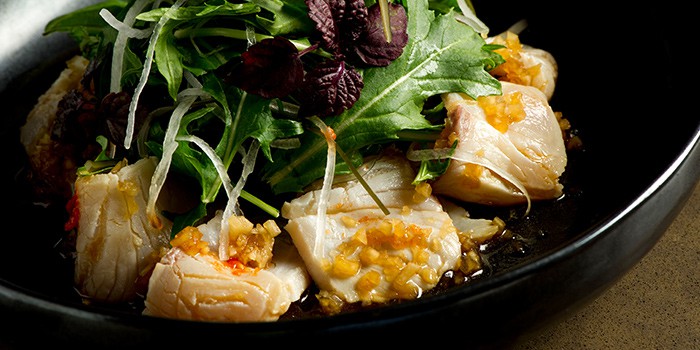 15% off total bill | with Citibank Credit or Debit Cards
Complimentary glass of champagne or prosecco | with Citi ULTIMA or Citi Prestige Cards
Address: 10 Bayfront Avenue, Hotel Lobby Tower 2, Marina Bay Sands, Singapore 018956
Opus Bar & Grill, Hilton Hotel
Are you a steak person and have a Citi card? You should try Opus Bar & Grill. The meat here is dry-aged from 2 to 5 weeks, really helping seal in that flavour in the meat, before being grilled on an open flame charcoal grill, for that extra smoky punch. Try the Whiskey Aged Tomahawk Steak, which has fatty marbling which makes the slices seem to melt in the mouth.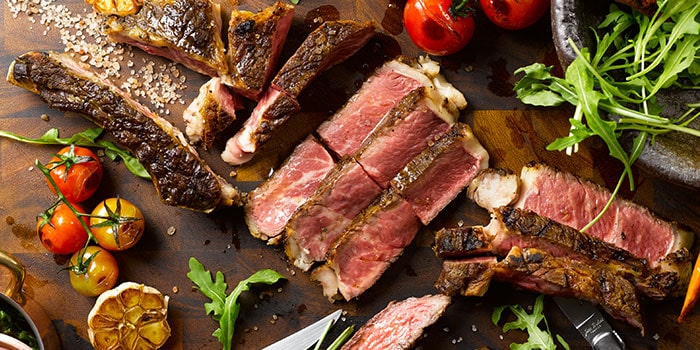 Enjoy a complimentary dessert with three full paying mains + additional 20% off | with Citibank Credit Cards
Address: Hilton Hotel, 581 Orchard Road, Singapore 238883
Wok°15 Kitchen
The Wok°15 Kitchen is another cantonese addition to this list, but what makes it extra special is its location. It's at One°15 Marina, which means you get to enjoy a waterside view with yachts at the bay. You could have just dim sum, or seafood, noodles, and soups. It's a nice place to have a family dinner or even a business lunch if you want to impress a client with the view.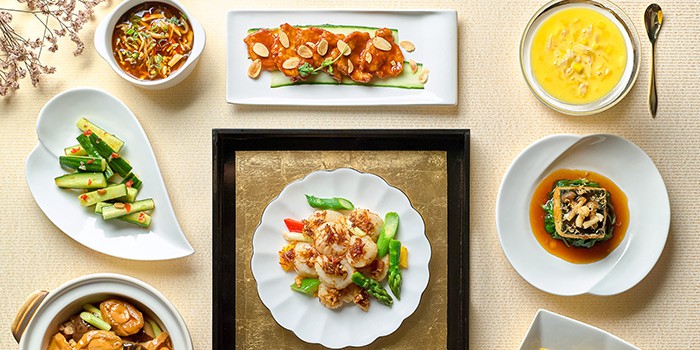 20% off a la carte items | with Citibank Credit Cards.
Address: 11 Cove Drive, Jln Sentosa, Singapore 098497
---
Haven't got a Citi Cash Back Card yet? Besides these perks, you'll find other great gourmet deals you can enjoy as a Citi cardholder under Citibank's Gourmet Pleasures programme. Get yours here!
Citi Cash Back Card
Great dining deals await you!
We hope these dining deals have worked up your appetite! If you're a big foodie and want to save while you dine, why not look at the list of best dining credit cards to expand your options?
Bookmark our page and sign up for our weekly newsletter to stay updated with the latest discounts and offers by Citi!