Last Updated:
Citibank PremierMiles Visa Card vs ANZ Travel Visa Signature: What's The Difference?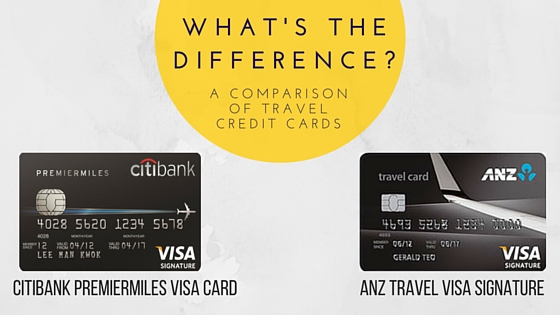 In this upcoming special series of credit card comparisons blog posts, we compare 2 well sought after credit cards of similar functions and give you more information about the main features that you truly care about.
Most importantly, we read the fine print for you so you're kept in the loop of each cards' pros and cons.
Citibank PremierMiles Visa Card  vs. ANZ Travel Visa Signature
We'll be focusing on mainly the Air Miles related benefits, assuming that that is the primary reason for applying for these 2 credit cards. If you're looking for other credit cards, check out our list of credit cards here.
So, how does one choose between the top 2 Air Miles credit cards? They are both rather similar.

Before we present you the differences, be informed that on their website, 1 mile from each bank does not translate to 1 air mile for all airlines. Some banks' website state it as "Air Miles" for convenience, but 1 bank mile only translates to 1 air mile for the banks' partnering airlines' Frequent Flyer Programs and you have to apply to participate in those programs as well.
On ANZ's website, "air miles" refers to ANZ Travel$.
Earning and expiration of miles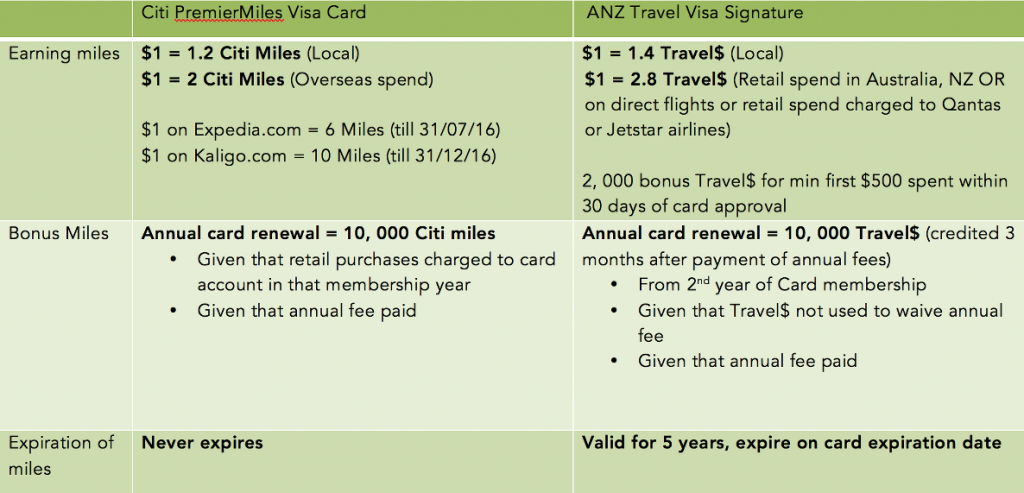 Usage of miles for benefits redemption & other travel-related promotions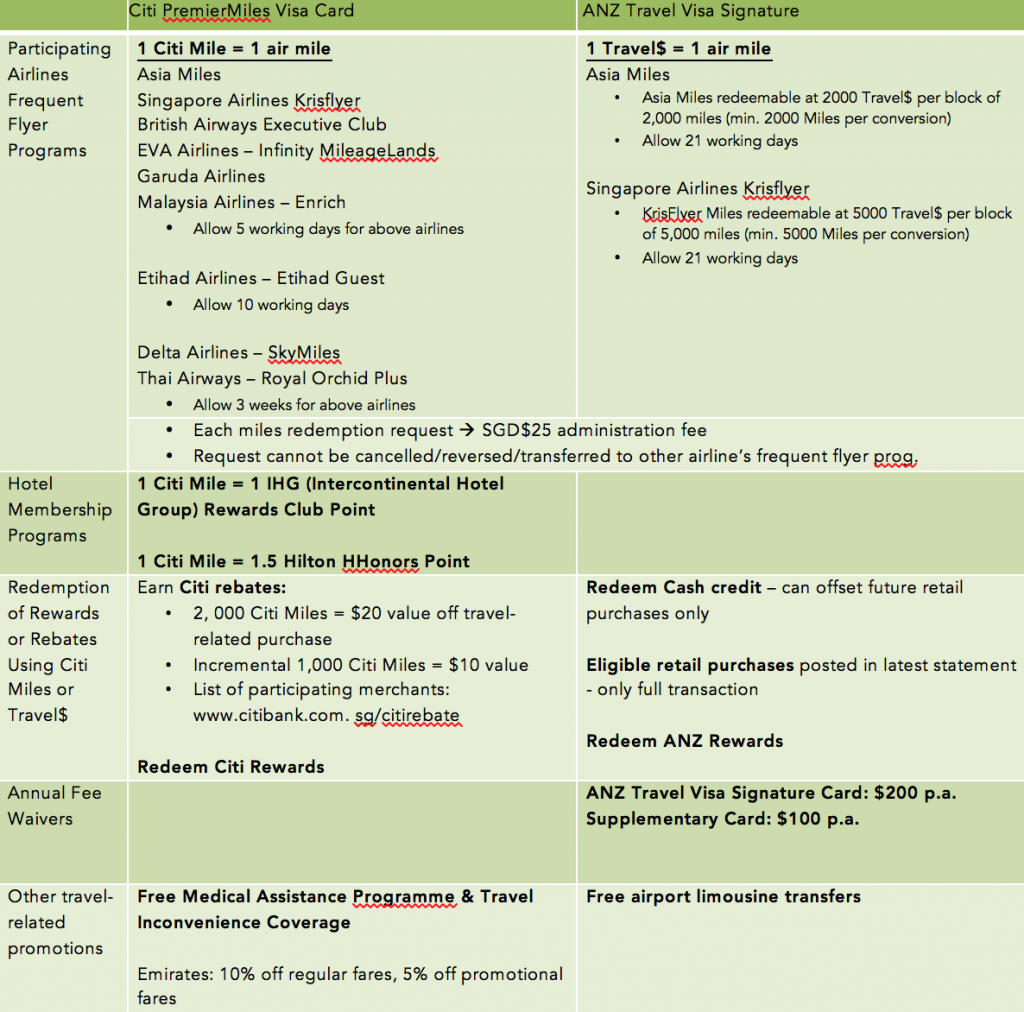 UPDATE: Citi Miles can be redeemed with over 60 airlines or 8,000 hotel properties via participating Frequent Flyer and Hotel Loyalty Programs – check to see if Citi Miles can be redeemed with your preferred airlines.
Interested in applying for the Citibank PremierMiles Visa Card? Click here for more info and credit card application.
Or if you're interested in applying for the ANZ Travel Visa Signature Card, click here instead.
Leave your comments below if you'd like to see more of such credit card comparisons or if you have any suggestions on how we can improve it!
To view all available credit cards in Singapore that you can apply for, check out our website here.