Last Updated:
This Lunar New Year, we present you with great deals, exclusively with your HSBC credit card! Enjoy the best of essential Lunar New Year dishes, from luxurious pen cai, must-have yu sheng to baked goodies such as pineapple tarts and kueh lapis, there is something you'll surely love.
What's more, simply charge to your HSBC credit card to redeem a special treat! Check out details below. We wish you a wonderful year of abundance and prosperity ahead!
From now till 28 Feb 2017, get exclusive abalone gift sets when you charge your local retail purchases to your HSBC credit card.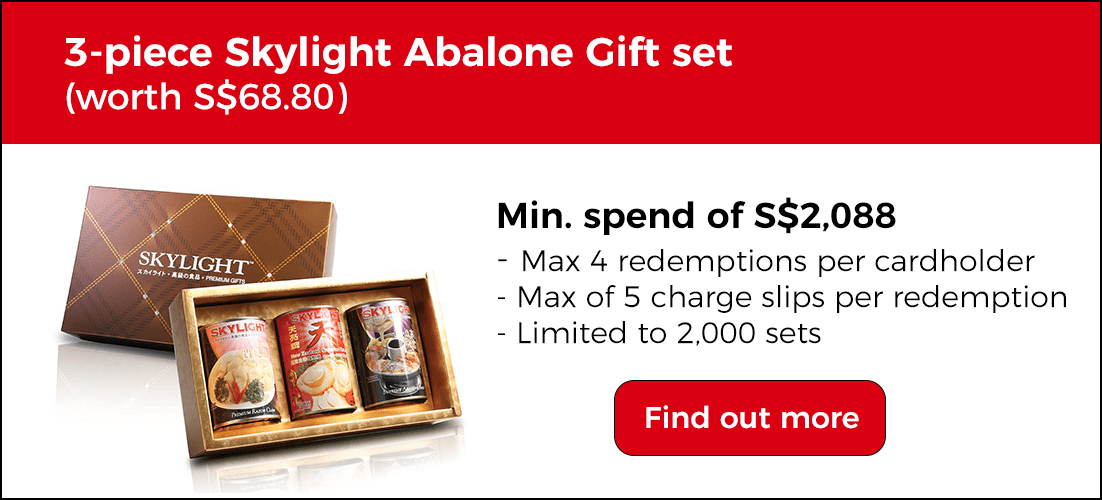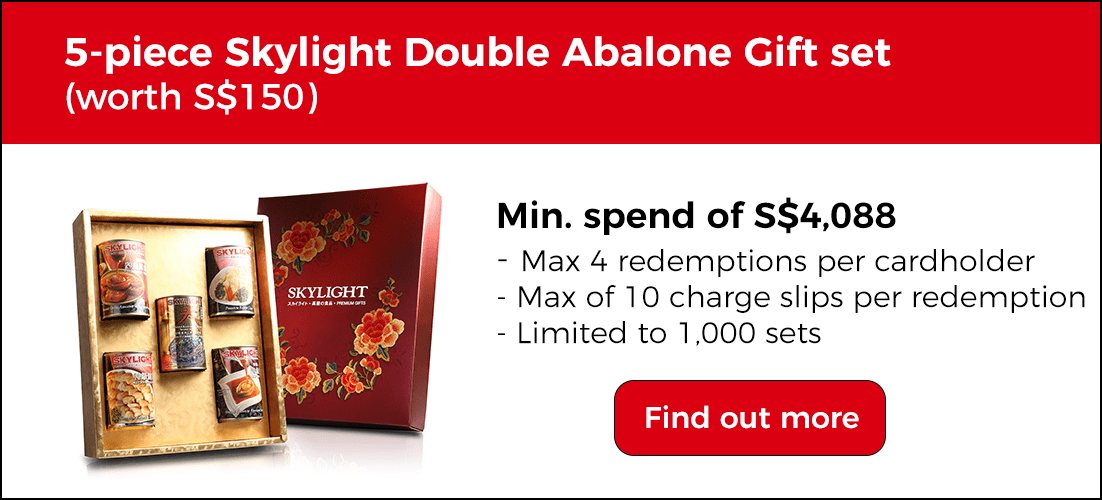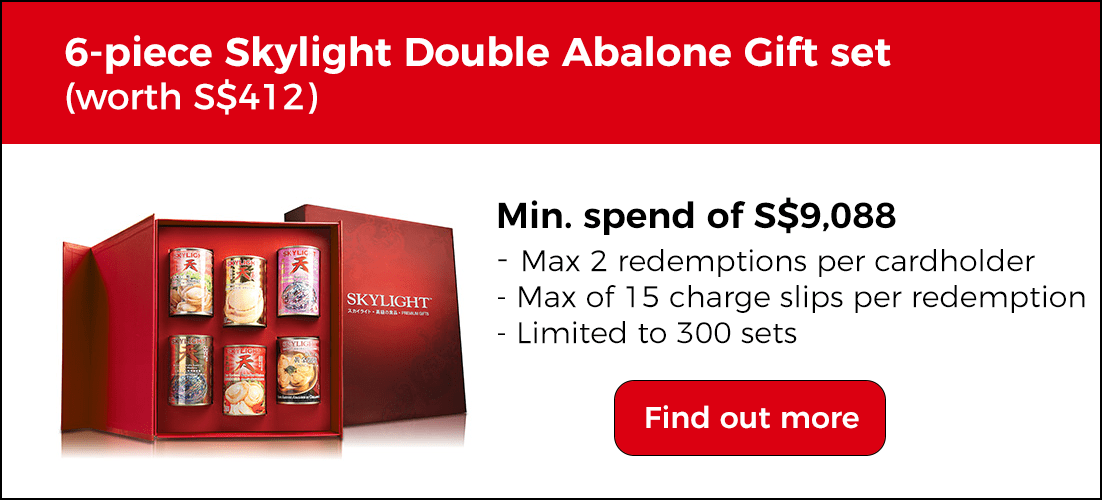 To find out more about the terms & conditions, and how to redeem, click here!

Cherry Garden at the Mandarin Oriental offers an eclectic menu of Cantonese cuisine, presented with artistic modern flair. Using fresh, seasonal produce, the menu always offers authentic Cantonese dishes to impress.
This Lunar New Year, celebrate abundance with Mandarin Oriental's luxurious Pen Cai (complete with fresh seafood and other premium ingredients. Weighing in at an impressive 25 kilograms, you can be sure that this is the most generously prepared pen cai in Singapore!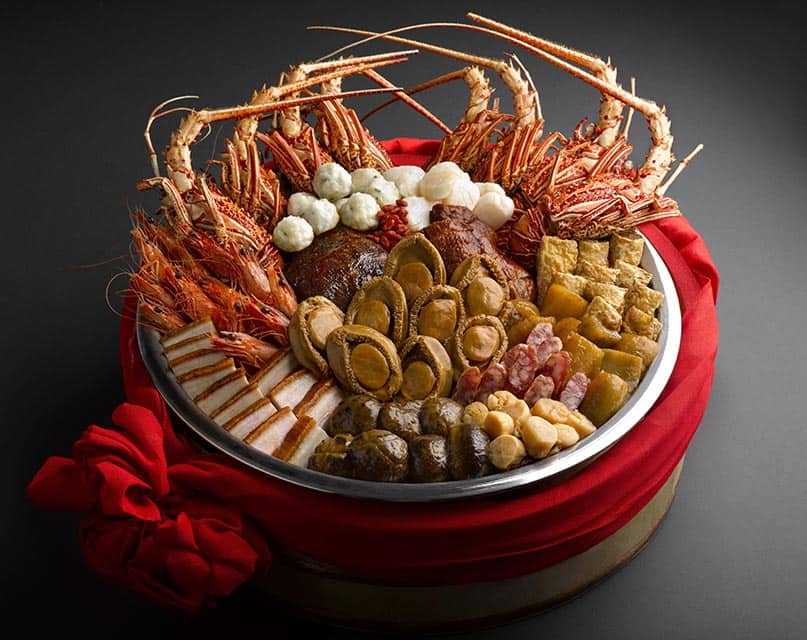 Bring home their famous Spring dishes for your reunion dinner! Don't miss out on the Cherry Garden Treasure Pot  – A casserole of sea treasures, poultry and vegetables with a total of thirteen ingredients. (sea cucumber, abalone, conpoy, dace fillet, scallop, prawn, dried oyster, Chinese sausage, black moss, mushroom, roasted pork, roasted duck and cabbage), Traditional steamed chicken with eight treasures or Cantonese style roasted crackling pork belly.
HSBC Credit Cardholders Enjoy: 15% off Festive Goodies (Takeaways Only)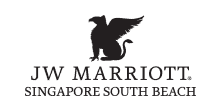 Situated in the heart of the South Beach Complex, Beach Road Kitchen is an inviting and lively restaurant that celebrates freshness in its offerings and a variety of live stations with chefs preparing your food on the spot. Featuring a delectable buffet spread and sumptuous a la carte menu, the highlights of this all-day dining restaurant includes a seafood room, vertical salad bar, pizza oven and locally-inspired desserts. Must try dishes include the Lobster Laksa, Beach Road Kitchen Chicken Rice and the ever popular local favourite Char Kway Teow. For an exclusive dining experience, you can book a Chef's Table session and dine in the heart of the kitchen – Great idea for a different kind of reunion dinner experience!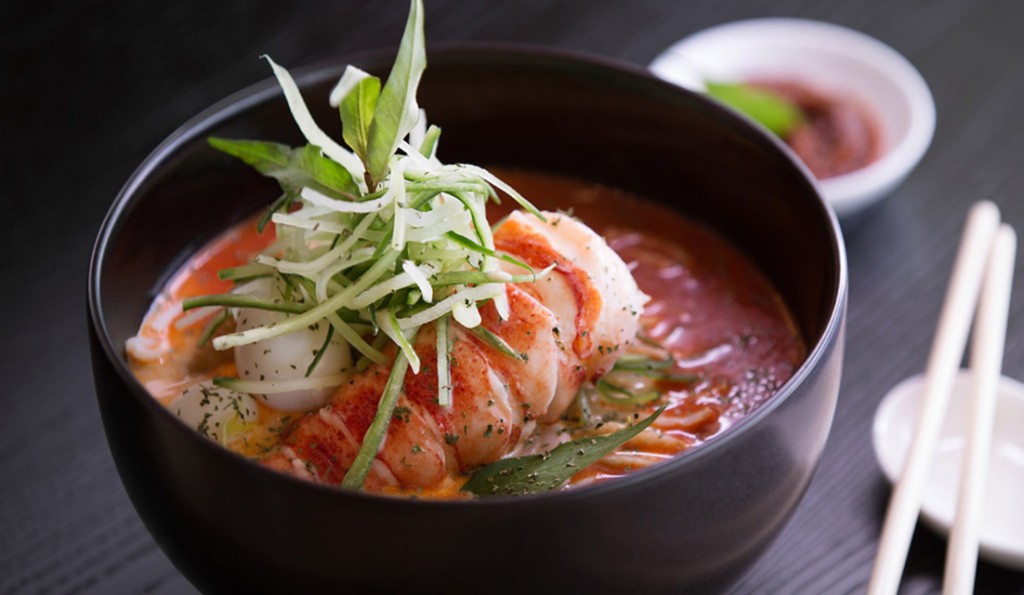 HSBC Credit Cardholders Enjoy: 15% off Lunch and Dinner Buffet

Unravel an exciting treasure trove of Lunar New Year specials, lavish takeaway goodies and symbolic treats created with a twist at the Singapore Marriott Tang Plaza Hotel. Interesting highlights include the Premium Lobster, Scallop, Tuna, Salmon & Caviar Yu Sheng and the Healthy Black Truffle Vegetarian Yu Sheng, Golden Nian Gao & Yam Tarts, Koi Fish Shape Osmanthus Chestnut Cake, and more.
Lunar New year celebrations are not complete without Wan Hao's Nourishing Pen Cai with Pig Trotter and Crispy Oyster. Boasting three layers of 13 luxuriant ingredients, such as 3- head Australian Abalone; Black Moss Iberico Meatballs; Whole Pig Trotter; Crispy Dried Oyster, and more, this festive casserole hot pot is perfect for the entire family!
Complete your festive feasting with a diverse array of sweet goodies such as Eight Treasures Cake; Pandan Kueh Lapis; and signature Bak-Kwah Cornflake Cookies, and more.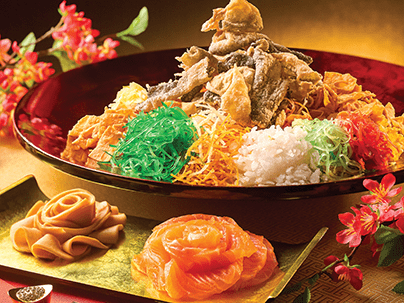 HSBC Credit Cardholders Enjoy: 20% off Festive Goodies

Herald the Year of the Fire Rooster with a sumptuous feast at Ellenborough Market Café, Swissotel Merchant Court. Celebrate the best of Peranakan flavour along with a tantalising medley of Asian and International delights. Famous for their modern interpretation of Peranakan cuisine, you can look forward to enjoying signature heritage dishes such as Teochew Steamed Cold Crab, Wax Duck and Sausage Rice and Nyonya dishes Ayam Buah Keluak, Homemade Kueh Pie Tie, handcrafted festive goodies, crispy battered Nian Gao and Mandarin Orange Chocolate Fountain.
Price:
Buffet High Tea $48 per adult (Saturday, Sunday and PH)
Buffet Lunch $62 per adult (Daily)
Buffet Dinner $78 per adult (Daily)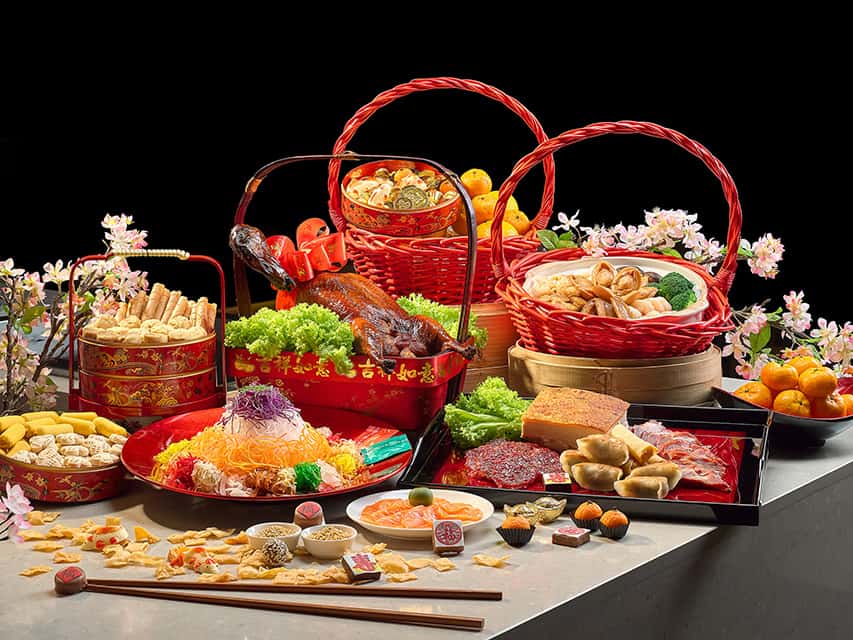 HSBC Credit Cardholders Enjoy: 18% off Total Bill

Usher in the lunar new year with a delectable reunion dinner with your family at Shang Palace. This year, try their New Prosperity Yu Sheng with poached lobster, smoked salmon and grape vinegar dressing. Diners can look forward to a scrumptious eight-course festive feast which includes their special Braised Abalone with Winter Melon and Baked Kurobuta Ribs with Rose Wine and Garlic!
Also, order popular festive baked goodies like the Honey Pineapple Tarts and the Cookies Trio Gift Box are regular crowd-pleasers and will make excellent gifts for the Lunar New Year.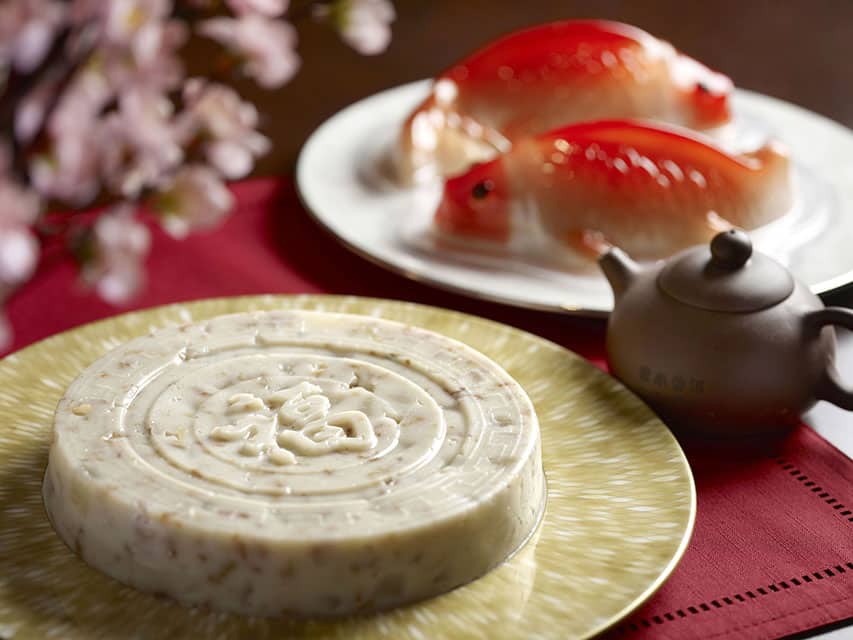 HSBC Credit Cardholders Enjoy: Early Bird Special 18% off Reunion Dinner at Island Ballroom
HSBC Credit Cardholders Enjoy: 15% off Reunion Dinner at Island Ballroom
HSBC Credit Cardholders Enjoy: 15% off Festive Goodies (takeaways only)
---
Do you have a LNY deal that you enjoy? Share them with us! Check out more lifestyle deals on Cardable's website here for all credit card promotions. We hope you find some of the best lifestyle deals in Singapore here!
Terms and conditions apply for all promotions herein.
This post is brought to you in partnership with HSBC Credit Cards.
---