Last Updated:
Editor's Note: All content and information in this article are accurate as of published time.

---
🛒 Skip the queues and shop at FairPrice Online, the official online shopping portal of NTUC FairPrice Co-operative Ltd. Offering a wide range of groceries from fresh produce to household items, frozen food, snacks, baby products and even electronics, it is as good as shopping at the supermarket itself. What's more, enjoy exclusive online promotions when you shop at FairPrice Online!
🏠 Enjoy Free Home Delivery for orders above S$79

As of 16 April 2020, please note the change in Fairprice On delivery fees:

| | |
| --- | --- |
| Order Amount | Delivery Fee |
| Below S$59.00 | S$5.00 |
| S$59.00 – S$78.99 | S$3.00 |
| S$79.00 & above | FREE |

*Selected delivery slots may include an additional fee
Note: FairPrice does not issue LinkPoints for online purchases. If the payment for online purchase is charged to NTUC Plus! Visa or Plus! Visa card and the cardholder has met the spending criteria, as set by OCBC, you can enjoy the LinkPoints rebate that is accorded by OCBC.
Don't have the OCBC Visa Plus! Card yet? Apply now to enjoy exclusive savings and perks!
---
LATEST FAIRPRICE PROMOTIONS
S$8 OFF with min. purchase of S$48 on participating KAO products
Valid till 31 July 2020, or while stocks last
T&Cs apply
* Please note that delivery slots are limited due to the current high demand. Please check back if you are unable to secure a delivery slot.
---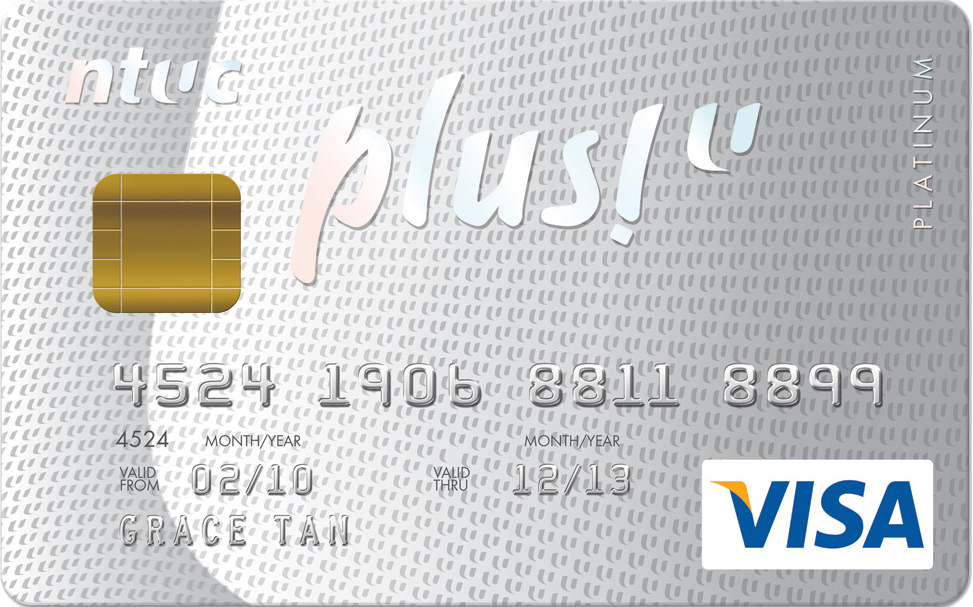 OCBC NTUC Plus! Visa Credit Card
---
More about FairPrice On
FairPrice On is a one-stop online shop where you can find a wide range of your household needs. From fresh produce to household essentials, and quality wines to baby products, NTUC FairPrice Online has it all! NTUC Fairprice is Singapore's largest grocery retailer and now that they've ventured into e-commerce, grocery shopping is made even more accessible to you! Prepare to be spoiled for choices and save even more with these latest Fairprice online promo code and Fairprice finest online discounts! We all know how convenient it is to shop from the comfort of our homes no matter from your computer, tablet or mobile phone.
NTUC Online shopping prides itself on providing the most affordable groceries for Singaporeans. NTUC FairPrice usually offers more discounts when you buy 2 similar items at one go. Their offers are also exclusive to only FairPrice, which means you won't be able to find similar deals or exclusive promo elsewhere. If you've always enjoyed shopping for groceries in FairPrice, now it's time to transition to NTUC online shopping! You'll get to reduce all the hassle of carrying your groceries and enjoy amazing discounts using NTUC online promo code that lands you in the exciting world of savings. Also, you'd never have to take time out of your busy schedule to head to the grocery store!
FRESH GROCERIES DELIVERED TO YOUR DOORSTEP
On top of all that, one of the specialties of NTUC shop online is that it ensures fresh and quality groceries are delivered right to your doorstep. For orders over S$59, you'll also get to enjoy FREE delivery. If your order does not hit S$59, there is a flat fee of S$7 for shipping. Schedule your preferred 2-hour delivery slot any time between 10am to 10pm, up to 7 days in advance.
This option is perfect for those who are rarely at home! Home delivery makes grocery shopping super convenient especially for your elderly mother or father that needs a heavy household product, but do not have the energy or time to carry them back from the physical store. Imagine getting bulkier items such as cooking oil, rice, laundry soap or even cartons of juice delivered to your doorstep!
STRETCH YOUR DOLLAR WITH EVEN MORE SAVINGS ONLINE
If you thought FairPrice retail offers you plenty of savings, think again! That's because NTUC FairPrice Online has an even wider array of discounts and loyalty programmes for you to explore, and don't worry, we'll be letting you in on all the secret tricks because aunties like us need to band together to truly get the most out of our money!
1) Loyal customers are always rewarded
Every few months FairPrice partners with an exclusive brand to offer massive discounts or limited edition products for loyal customers! Once you collect enough points from your monthly grocery spendings, you'll be able to redeem various products such as Dinnerware, Cooking Utensils and Cookware. Even if you don't have enough points to redeem these items for free, you'll get up to 50% discount and then you can top up the remaining amount with cash. Some of the most popular redemptions were WMF pots and super cute Snoopy-themed Corelle dinnerware! Best of all, you can also shop on FairPrice Online for your groceries and gain the same bonus points!
2) Clearance Sales section
This is quite a cool secret but NTUC finest online has a special section called the Clearance Sale where prices are slashed even lower. No Fairprice online promo code needed! This section usually contains certain items that have reached the end of season, are near expiry, or are simply overstocked, and the price slashes can sometimes go down to less than 50%! So be sure to check this page weekly to make sure you get the best deals!
3) Earn LinkPoints for savings up to 8%
If you're a NTUC Link card holder, you'll be able to accumulate LinkPoints with purchases above S$20. These points can be used to pay for your groceries! As a FairPrice member, you will receive attractive rebates at each checkout. This adds up to a generous rebate at the end of the year.
With a Plus! Card, you'll get to enjoy up to 8% OFF at NTUC FairPrice Online everyday! (T&Cs apply).
UP YOUR SAVINGS WITH FAIRPRICE ONLINE
With all that savings and convenience, it's now time to teach your family how to shop on NTUC FairPrice online! I bet it wouldn't even take long because their website is really intuitive. It's easy to assume that online groceries may be priced higher, but prices actually don't vary much, in fact it is even cheaper sometimes with FairPrice online promo code!
On top of all that, FairPrice house brands consists of quality daily essentials at 10% – 15% cheaper than comparable products of popular brands. On Fairprice finest online, you'll be able to choose from over 2,000 FairPrice products ranging from fresh goods to household items! Sign up for an account today and start stretching your dollar with NTUC FairPrice online!
---
Check out more Shopping deals on Cardable's website for all credit card promotions. We hope you find the best offers out there! 😄