Last Updated:
❤️ Father's day is just round the corner, coming right up on 21 June 2020. Sunday! We all want to make sure the first hero in our lives just how much he is appreciated. It might be a little difficult deciding upon the perfect gift, so here are some ideas for this amazing unsung hero of the family!
💁🏻 What to do? Where to eat? What's the best gift for Father's Day in Singapore this year? Here are some ideas to make this Father's Day extra special:
1.

A Happy Belly
So the way to a man's heart, whatever his age, could very well still be his tummy. Which father doesn't love a filling, hearty meal? Although Phase 2 will officially start on 19 June 2020, it would definitely help if we continue to #StayHome as part of Singapore's COVID-19 fighting measures. Simply treat the hero of your life to a memorable dining experience from some of the best restaurants in Singapore – right at home! Take your pick of yummy food deliveries from Raffles Hotel, The Ritz-Carlton, Mandarin Oriental Singapore and more here.
This could very well be a gift he's sure to keep close to his heart for years to come. It doesn't have to be expensive. Make use of the on-going offers and promotions from selected hotels and restaurants to select a nice meal delivery for your family!
Order Father's Day Food Delivery Deals now!
---
💰 Got a budget? Shop Father's Day Gift below S$50 here at Amazon.sg!
---
2.

Be in the Know with Techy Stuff
Some dads have adapted to the growth of technology, and some are still catching up. Is there an electronic gadget or device that your dad has always wanted but is too stingy to fork out the money to get? Maybe a new computer, TV, smartphone, a new hard disk drive or perhaps a new DSLR?
Well, Father's Day deals will be the perfect time for you to buy it for him. Check out Lazada or Creative Online for some great offers for a wide variety of gadgets to choose from. Anything you might think would help your dad – they've got it! Help Papa stay hip by getting them the latest speaker, tablet or phone accessory.
👨🏻‍💻 Promotion: Up to 90% off TV & Home Appliances on Lazada
Valid from 18 to 25 June 2020 on selected items
T&Cs apply
LAZADA
Get your Lazada promo code for more great deals
3.

A Timeless Gift to Keep Time
Watches are probably the most timeless gifts a father can receive. Not only do they tell time, they tell stories and speak of a person's character as well. Men view watch as an important and powerful accessory, and are often intrigued by the automatic mechanism behind them. Having more than one watch is quite the norm, so why not make this father's day special by buying dad an amazing, one-of-a-kind Stuhrling Original watch?
⌚️ Promotion: Extra 50% off selected watches on Zalora with a min. spend of S$89
Promo Code: 50ALLSTARS
Limited time only
ZALORA
Get the latest Zalora's promo codes & more!
4.

New Eyewear & Sunnies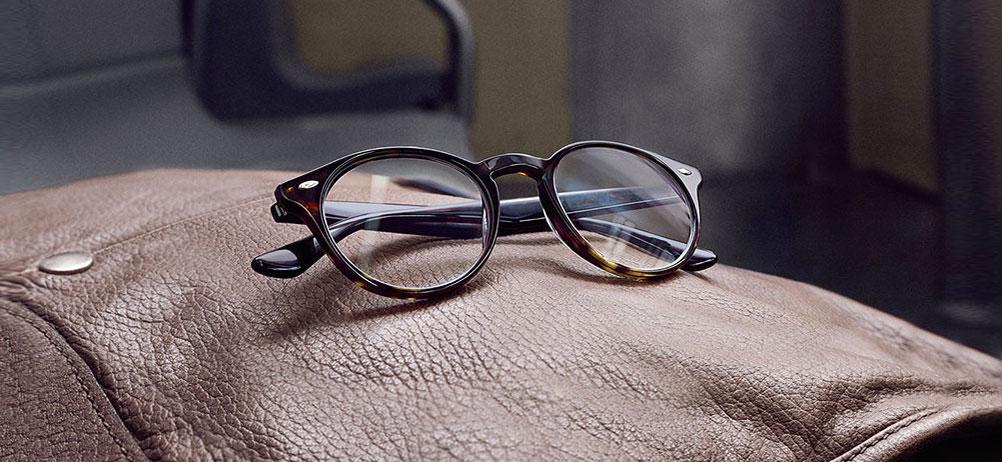 With age, a human's eyesight is bound to deteriorate. Dad having problems reading your texts or scanning through the daily newspaper? Then a pair of brand new spectacles or some new contact lens might just make the perfect gift for him. This may be the best opportunity to get him a new and trendy pair of spectacles!
😎 Promotion: S$198 Progressive Lens Package at Spectacle Hut | With PAssion Cards
😎 Promotion: Up to 15% off total bill at W Optics | With PAssion Cards
Expires 30 September 2020
😎 Promotion: Up to extra 40% off selected eyewear at Zalora with min. spend of S$100
Promo Code: UPSIZE40
Limited time only
Brands include Ray-Ban, Oakley & more
5.

Starter Kit to Get Active
In an urban city like Singapore where the working culture can be fast-paced and competitive, people easily neglect their health when they prioritise work above all else. This Father's Day, try motivating your dad to get back (or keep up) in shape by getting him some brand new sports gear from Nike. Check out the promotion below, and you can also get your mum a matching pair to spur your parents into getting fit together!
🏌🏻‍♂️ Promotion: Up to 60% off selected sportswear at Zalora
Limited time only
Brands include Nike, Under Armour & more
6.

Indulge in a Good Cake

Credit: Cat & the Fiddle

What's a celebration without some delicious cake? Not exactly an exciting one, that's what. Complete your Father's Day celebration by choosing from a large selection of mouth watering cheesecakes from the Cat & The Fiddle. They also have some unique local flavours such as this rich Yuan Yang Coffee & Tea Cheesecake and this delicious Juicy Mango Cheesecake that may suit your Papa's tastebuds.

What makes buying these lovely cakes even better is that you can get them at a discount AND delivered to your home! Hmm… tasty and easy on the pocket!

😋 Promotion: Get 5% off your first purchase with a minimum spend of $38
7.

A Durian Treat

It's that time of the year where the best durians are out in full force! Where would be the best place to indulge in this treat but home? Although the options might be limited this year due to COVID-19, but you can check out the GrabFood app to find some good deals!
Some stores provide islandwide delivery via GrabFood. Choose from fresh D1 Ganghai Premium Durian, freshly frozen Maoshan Wang from Durianman (Lorong 4 Toa Payoh) or Jin Feng (Golden Phoenix) from 1321 Fruit Store (Teck Ghee Square)! Also check out Spike Empire on their daily offerings to see what's in store!
GET THE LATEST GRABFOOD PROMOS HERE
---
😉 New to GrabFood? Get started here! 👈
---
So there you go, our recommendations to celebrate your dad this Father's Day! This year, Father's Day falls on 21 June 2020. Sunday is the perfect day for you to spend and make Father's day a very special day for Daddy dearest.
If your dad is a typical Asian dad and a man of few words, you know he doesn't mean what he says about not fussing over this day for him! Be a simple meal, a small present, going out to spend the day or simply just spending quality time watching tv at home – it's the thought of making an effort to show your appreciation for him that matters most.
🏠 STAY HOME AND MAKE HIS DAY SPECIAL
You don't even have to take him out or buy him things. Depending on his love language, maybe he is just contented with a cup of his favourite coffee and hawker-style carrot cake. There are a lot of things you can do for your dad that'll make him enjoy his special day even more. Getting his favourite food for breakfast is always a great way to start someone's day.
You can also do his chores for him. Wash and wax the car, take out the trash outside, clean the gutter, etc. Maybe watch his favorite movie or sport with him at home over a beer or two. These small gestures shows your dad that you care about him, especially when you do it lovingly. Any gesture you do for him will be special for him if you do it wholeheartedly.
Most of all, enjoy your day with your family! ❤️