Last Updated:
❤️ Father's day is just round the corner, coming right up on 16 June 2019! Whether it is Father, Papa, Daddy or Ah Pa to you, we all want to make sure the first hero in our lives gets to know just how much he is appreciated. It might be a little difficult deciding upon the perfect gift, so here are some ideas for this amazing unsung hero 👨
What to do? Where to eat? Where's the best buffet dining for Father's Day in Singapore? Here are some ideas to make Father's day special:
1.

A Happy Belly

So the way to a man's heart, whatever his age, could very well still be his tummy. Which father doesn't love a filling, hearty meal? Take dad out for a lovely buffet and spend some quality time together! More than anything, the memories you make together on that day is what matters the most; a gift he's sure to keep close to his heart for years to come. It doesn't have to be expensive. Make use of the on-going offers and promotions to select a nice place for your family to dine at!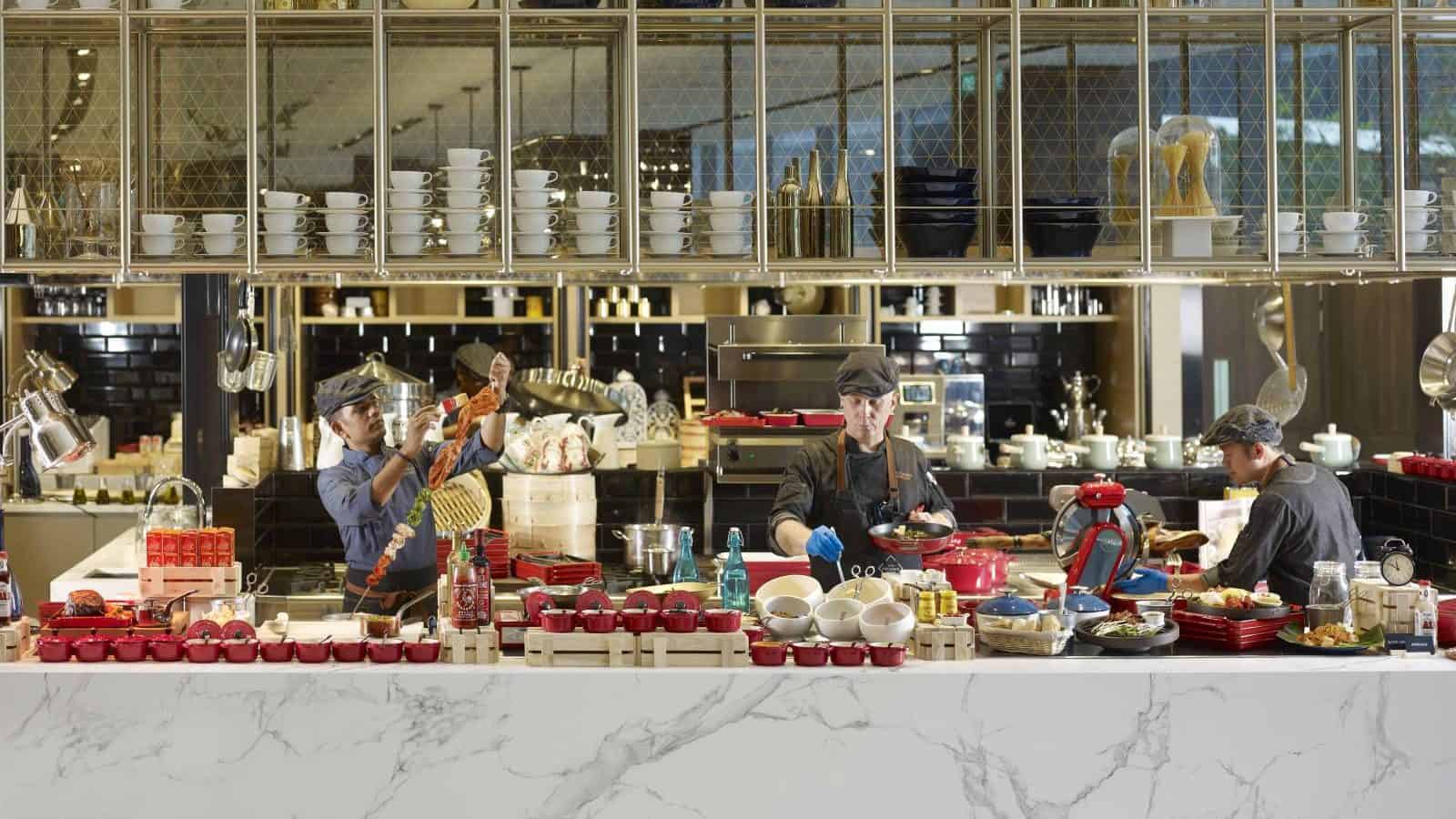 😋 Credit Card Promotion: Check out these amazing buffet promotions, and for places that are finally not hotel buffets | with DBS, UOB, Citi, StanChart, Maybank, OCBC cards and more!
Make sure to double check information such as expiration and advance bookings to make sure that you do not miss any dates.

Now, where to find the best buffet for Father's Day? Your best bet will be from Chope! This restaurant booking platform features different types of restaurants, including those with great buffet deals. Remember to "Chope" your tables in advance as dining out on Father's Day can be very crowded, especially popular buffets like TOWN at The Fullerton Hotel, Lobby Lounge at The Westin and more. These Chope exclusive deals are really mouth-watering so don't miss out!
😋 Promotion: 1-for-1, 50% off and other dining promotions | via CHOPE
Expires 30 June 2019
T&Cs apply. Be sure to check the T&Cs before you make your booking.
Chope 1-for-1 & 50% off dining deals are only available via booking link below
2.

A Staycation… with Mum!

Yes, it might be Father's Day, but sometimes we all need some quiet time away from… the kids 😆 So a staycation with his first love might just be as special and memorable for your dad this Father's Day. Well, you can still gatecrash their staycation with a nice dinner buffet for some family time!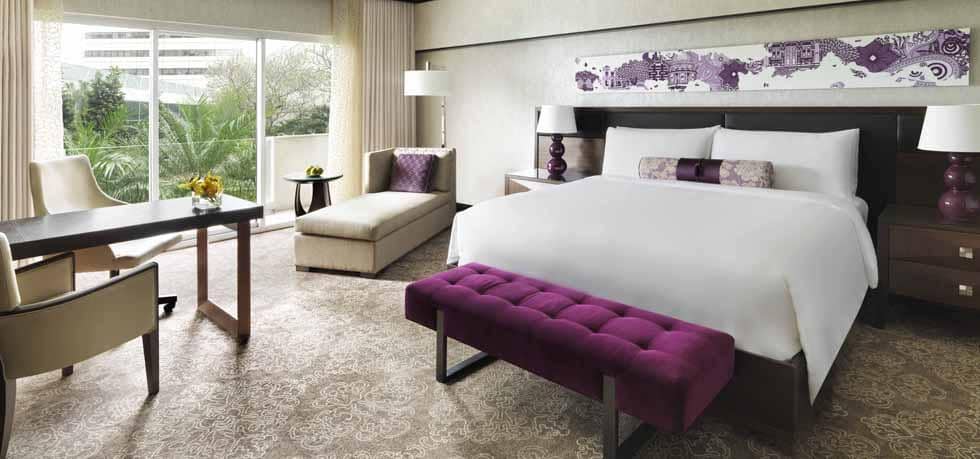 💏 Promotion: Up to 50% off hotels in Singapore via Hotels.com
Limited time only. Stay period is subject to different hotels. Please check before you make your booking.
3.

Be in the Know with Techy Stuff

Some dads have adapted to the growth of technology, and some are still catching up. Is there an electronic gadget or device that your dad has always wanted but is too stingy to fork out the money to get? Maybe a new computer, TV, smartphone, a new hard disk drive or perhaps a new DSLR?

Well, Father's Day deals will be the perfect time for you to buy it for him. Check out Lazada or Creative Online for some great offers for a wide variety of gadgets to choose from. Anything you might think would help your dad – they've got it! Help Papa stay hip by getting them the latest speaker, tablet or phone accessory.
👨🏻‍💻 Promotion: Up to 40% off electronics on Lazada
LAZADA
Get your Lazada promo code for more great deals
4.

A Timeless Gift to Keep Time

Watches are probably the most timeless gifts a father can receive. Not only do they tell time, they tell stories and speak of a person's character as well. Men view watch as an important and powerful accessory, and are often intrigued by the automatic mechanism behind them. Having more than one watch is quite the norm, so why not make this father's day special by buying dad an amazing, one-of-a-kind Stuhrling Original watch?
⌚️ Promotion: Up to 60% off selected watches + extra 25% off on Zalora
ZALORA
Get the latest Zalora's promo codes & more!
5.

New Eyewear & Sunnies

With age, a human's eyesight is bound to deteriorate. Dad having problems reading your texts or scanning through the daily newspaper? Then a pair of brand new spectacles or some new contact lens might just make the perfect gift for him. This may be the best opportunity to get him a new and trendy pair of spectacles!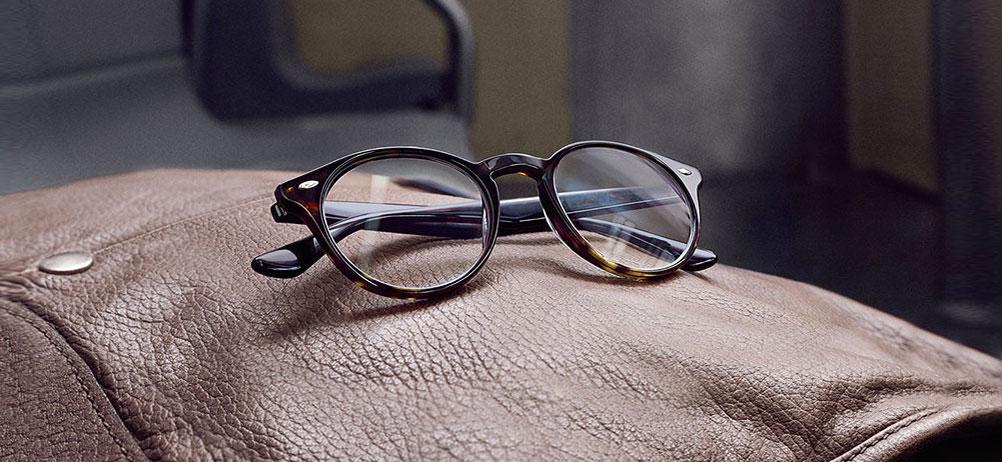 😎 Promotion: Up to 25% off frames and sunglasses at Spectacle Hut | With PAssion Cards
😎 Promotion: Up to 15% off total bill at Nanyang Optical | With PAssion Cards
😎 Promotion: Extra 25% off selected eyewear at Zalora
Limited time only
Brands include Ray-Ban, Oakley & more
6.

Starter Kit to Get Active

In an urban city like Singapore where the working culture can be fast-paced and competitive, people easily neglect their health when they prioritise work above all else. This Father's Day, try motivating your dad to get back (or keep up) in shape by getting him some brand new sports gear from Nike. Check out the promotion below, and you can also get your mum a matching pair to spur your parents into getting fit together!
🏌🏻‍♂️ Promotion: Extra 25% off selected sportswear at Zalora
Limited time only
Brands include Nike, Under Armour & more
7.

Indulge in a Good Cake

What's a celebration without some delicious cake? Not exactly an exciting one, that's what. Complete your Father's Day celebration by choosing from a large selection of mouth watering cheesecakes from the Cat & The Fiddle. They also have some unique local flavours such as "Milo Dinosaur" and "King Cat of the Mountain" that may suit your Papa's tastebuds. What makes buying these lovely cakes even better is that you can get them at a discount! Tasty, without breaking the bank!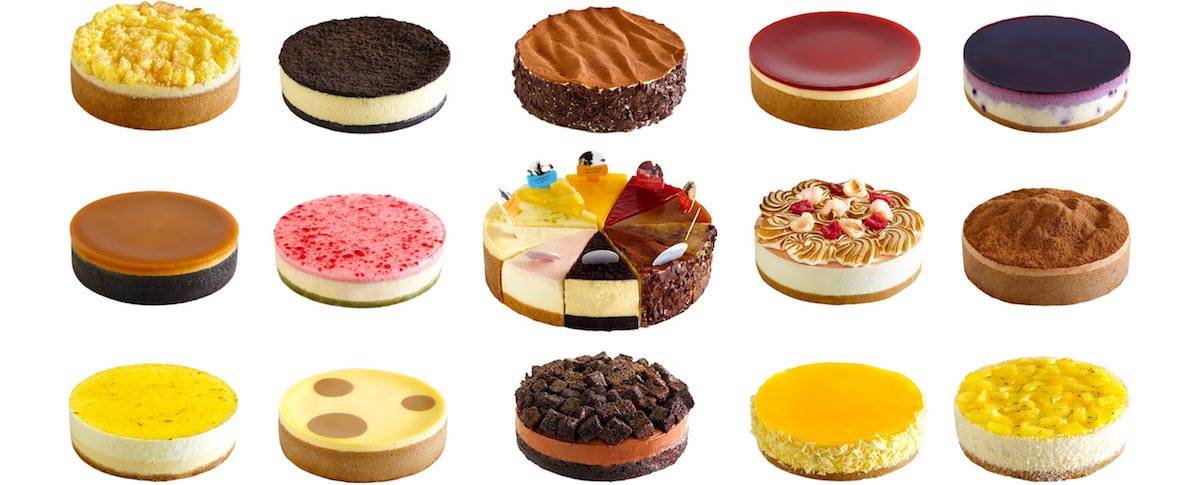 😋 Promotion: S$10 off first order from Cat & the Fiddle Online
8.

A Durian Treat

It's that time of the year where the best durians are out in full force! Where would be the best place to indulge in this treat but home? #GrabDurian is here to make our durianlicious dreams come true with GrabFood's on-demand durian delivery service in 7 locations, sent to your doorstep in 35 minutes or less! Available daily from 6 June to 28 August 2019 between 4pm to 8pm. Sold in a bundle of 2 boxes (400g/box), each gold box of goodness is packed and sealed fresh daily so you can be sure you are getting the best quality MSW out there!
😋 Promotion: FREE DELIVERY via GrabFood #GrabDurian with a minimum order of 2 bundles
Promo Code: FARM2DOOR
Expires 28 August 2019
Available daily from 6 June – 28 August 2019, between 4PM – 8PM
Limited redemptions available and only valid for GrabDurian stores
In 7 selected locations. Please check in your GrabFood app before making order.
---
🎁 Here are more ideas of what you can get your dad:
Does your dad enjoys seeing the world? If so, then paying for his vacation will be the perfect gift for someone like him. Check out the list of travel promotions available on Cardable! Choose from amazing travel deals for accommodations from hotels.com, to both flight + hotels such as Expedia.com and more.
Dads can never have enough of shirts, polo tees, belts or even ties! How about a new wallet? Or a nice new cap and comfortable walking shoes? Lazada's a great place to start looking as they have a variety of brands like Nike, Puma, Asics and more that are available on their official stores.
If you are looking for really nice men's accessories, you would never go wrong with something from The Little Link! One of the most popular men's accessories local online store around, from cufflinks to ties and more, you can easily find something that your dad will really love and treasure.
🗺️ BE A LOCAL TOURIST
Maybe you can spend the day outside and go to interesting places. He might show you where used to be his school or where he used to work, or even where his old kampung house was!
Visited by some twenty million people every year, Sentosa Island is a perfect place for you to go spend your Father's day. From the beach, two golf courses, S.E.A Aquarium and so much more. Take a look at KLOOK for some ideas and discounted admission tickets!
Bring your dad and the family on a leisurely cruise along Singapore River! Listen to your dad's stories of how that area used to be when he was young and have a nice afternoon reminiscing together.
---
So there you go, our recommendations to celebrate your dad this Father's Day! This year, Father's Day falls on 16 June 2019. Sunday is the perfect day for you to spend and make Father's day a very special day for Daddy dearest.
If your dad is a typical Asian dad and a man of few words, you know he doesn't mean what he says about not fussing over this day for him! Be a simple meal, a small present, going out to spend the day or simply just spending quality time watching tv at home – it's the thought of making an effort to show your appreciation for him that matters most.
🏠 STAY HOME AND MAKE HIS DAY SPECIAL
You don't even have to take him out or buy him things. Depending on his love language, maybe he is just contented with a cup of his favourite coffee and hawker-style carrot cake. There are a lot of things you can do for your dad that'll make him enjoy his special day even more. Getting his favourite food for breakfast is always a great way to start someone's day.
You can also do his chores for him. Wash and wax the car, take out the trash outside, clean the gutter, etc. Maybe watch his favorite movie or sport with him at home over a beer or two. These small gestures shows your dad that you care about him, especially when you do it lovingly. Any gesture you do for him will be special for him if you do it wholeheartedly.
Most of all, enjoy your day with your family! ❤️