Last Updated:
Bookmark this page as we make sure to constantly check that these promotion codes are up–to-date!
---
For non-drivers out there, Grab, Uber, and ComfortDelGro, has been the answer for easy and convenient travel, may it be going to work, grocery shopping, meeting up with friends or family, etc.
And one thing that makes the experience even better is when these companies release their promos. These promos have been able to help so many people here in Singapore to get from Point A to Point B with less money spent.
Why miss out on the potential discounts you can get with these promotions?
Anyone would appreciate the little money that can be saved. To spare you the hassle and the stress of constantly searching for the new promo codes for Uber, Grab & ComfortDelgro, we have taken the liberty to compile them all here at our site.
Uber

No matter where you are headed, Uber offers rides that are sure to make every trip as convenient as possible. And with their new promos, you will be sure that going around Singapore won't be a burden to your pocket.
UberX & UberPOOL
<MISSJOAQUIM> 
Get $3 off on 10 rides from 10AM – 5PM till  8 December Friday. Enter the promo code on  'Payments' tab to enjoy the deal.
<OCBCUBER20> 


$5 off first four rides for OCBC Cards till 31 December 2017

<AMEXSG> 


$10 off your first 2 Uber rides with American Express Cards

<FLYOFF> 


A free ride worth $20 to Changi airport for (new rider only)
UberASSIST
<

ASSIST10

>


Apply the promo code and get 10% off on all uberASSIST rides until 31 December 2017




UberPOOL
<No coupon code required> 




$10 uberPOOL Ride from Airport to Anywhere. For uberPOOL rides from Changi Airport only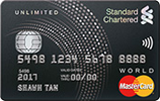 Standard Chartered Unlimited Cashback Credit Card
Get S$150 in Uber Credits when you sign up
---
Grab
If you haven't caught the latest news, Grab has teamed up with Singapore Airlines in integrating their mobile apps in Singapore, as well as Malaysia, Indonesia, Thailand, the Philippines and Vietnam. What exactly does this mean?
SIA customers can now book Grab rides to the airport through the SingaporeAir app, up to 7 days in advance. When SIA customers click on the option to book a Grab ride, they will be directed to the Grab app (meaning you'll have to have both apps), and the airport is automatically set as the destination. The first 5,000 customers will receive GrabPay credits worth S$10 for future Grab bookings through SIA's app. GrabRewards members can also convert their points to KrisFlyer miles. The conversion rate will be announced when this partnership is official in the next few weeks.
BONUS: From 9 October to 9 November 2017, enter the promo code 'GRABSQ' for every Grab ride you take, and stand a chance to win a pair of Business Class tickets to Hong Kong! The customer with the most Grab rides booked during this period will win.
Not a Grab customer yet? Maybe this time you'll want to give it a try. HELLOGRABSG and SGMAP are the promos that Grab has for first-time users. Spend less with GrabShare's promo code by sharing a ride with someone headed the same direction as you. Reduce the money you will be spending and as well as helping the environment at the same time by lessening your carbon footprint.
Are you going to work, a business meeting, or heading for the mall? Try booking with GrabTaxi's promo to help you save time and money in your commute with the assurance of having a safe, seamless, and convenient trip. A great way to support making Singapore a car-lite country, GrabHitch also gives you the opportunity to make new friends or reuniting you with old friends by carpooling with people and saving money by making the ride affordable for all. In a hurry? Try out JustGrab, which offers you the largest fleet of cars and taxis in Singapore at a very affordable rate. Don't forget to input their new promos to make your trip a whole lot cheaper!
Grab
(GrabShare, GrabCar, JustGrab, GrabTaxi).
<HELLOGRABSG>
$8 off First Ride till 31 December 2017 (Selected riders only)
<SGMAP>


$10 discount for first-time users till 31 December 2017

<UOBYOLO>
$10 off Grab rides every weekend with UOB YOLO cards till 31 December 2017. T&Cs apply. 
<TAKE5>
Get $5 off rides except on GrabHitch and GrabShuttle. The promotion is available until 29 October 2017. GrabPay only. Available for 4X only.
<OCTVIP>
Treat yourself to an opulent October, with $4 OFF GrabCar Premium rides when you use the promo code and GrabPay! for selected areas only,  Show the Map. The promotion is valid until 31 October 2017.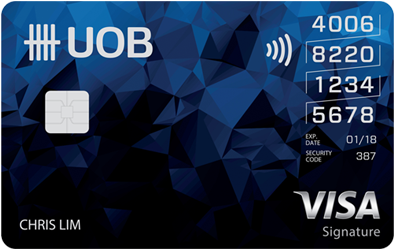 UOB YOLO
Get S$10 off Grab rides every weekend!
GrabHitch
<FREEHITCH>


Free GrabHitch rides till 31 December 2017 (For new riders only)

<HITCHHK>
Every GrabHitch ride you take this week (16 – 22Oct) with these promo codes gives you 2 chances to win a Hello kitty  plushie. The more you ride, the higher your chances!
GrabShuttle
<SHUTTLEPLUS>


Your first 4 GrabShuttle Plus rides are absolutely FREE when you use the promo code. Download the GrabShuttle Plus app from the App Store or Google Play and try it for yourself today!
GrabFamily
<

SAFETRAVELS

>
Get a waive the $2 surcharge for your first ride.Limited to 1 redemption per new GrabFamily user, while redemptions last.The promo is valid little ones between 1-1.35m tall . Valid till 31 December 2017.

<SHOPBACKFAM>
$2 charge waiver, additional $0.20 ShopBack Cashback. Till 11 Jul. 1x per user.
Citi Cash Back Card
GET 7 FREE rides + $120 Cashback
---
ComfortDelGro
Want to start your week right? A great way to do this is by booking with ComfortDelGro with their newest promo that helps you save money every Monday but with the assurance that your ride will still be easily accessible, secure and comfortable.
ComfortDelGro

<MC1>


On top of MC3, which is a one-time promo for first-time Masterpass Street Hail user, we have promo code MC1 that allows you to enjoy $1 off for all ComfortDelGro rides (street hail and bookings) when you pay by Masterpass. The promo code  is valid till 2359hrs, 31 Dec 2017, or while stocks last. No redemption limit per mobile number.

<MC3>
Get $3 off rides when you pay with MasterPass by Mastercard for all Street Hail fare. The promotion is valid till 2359hrs on 31 Dec 2017, or for the first 200,000 redemptions, whichever ends earlier. T&C apply.
<CABLAH>
Download PayLah and register with the promo code to get an instant S$5.Get S$5 Cashback when you scan and pay with QR Code via PayLah! for your

 Comfort/CityCab taxi rides. T&Cs apply.

<MCPASS>
$3 off rides when you pay with MasterPass
<Get your promo codes through the DBS Lifestyle App>


$5 off 2x Taxi Fares Monthly with PAssion POSB Debit Cards. Limited to 2 redemptions per promo code for each month.

<JP5>
$5 off your taxi fare when you cab to Jurong Point Shopping Centre. Valid from Mondays to Fridays between 11 am to 6 pm only from 1st– 31st  August. Limited to the first 2000 redemptions, and for 1 redemption per mobile number. T&Cs apply
<No coupon code required>
5% Cashback on ComfortDelGro/CityCab/Prime Taxi Rides just Pay with Singtel Dash.
Till 30 June 2017

Ride smarter with these promo codes

If you're a frequent rider of these three travel providers, don't miss the numerous promos you can choose from to help you get around Singapore, with the least possible money and time spent. Try them out now before they expire! Check our blog regularly to see the newest and latest promos with these companies here in Singapore!