Last Updated:
Do you happen to be in the mood to eat out at a nice restaurant or delicious buffet along with your friends and family, but don't want to get that sinking feeling when you finally receive the bill? Don't worry, because if you're a Maybank credit card holder, then you're in luck! With your Maybank credit card, you'll be able to avail of various dining promotions for a wide range of restaurants in Singapore. You won't always have to break the bank in order to have a good time, after all.
---
CHECK OUT: 14 Satisfying Buffet Promotions in 2018 You Don't Want to Miss
---
Katong Kitchen, Village Hotel Katong
Katong Kitchen is a halal-certified authentic Peranakan restaurant that serves up a great range of Peranakan cuisine from the feisty Ayam Pangang to rich and creamy Durian Pengat. One of the restaurant's most popular dishes is the signature whole sea bass with tangy calamansi-spiked, hand-pounded sambal. Also beautifully decorated with rustic wooden furniture and Peranakan features, spend a relaxing afternoon with all your favorite Nonya eats! Katong Kitchen makes it a worthwhile trip to the east of Singapore.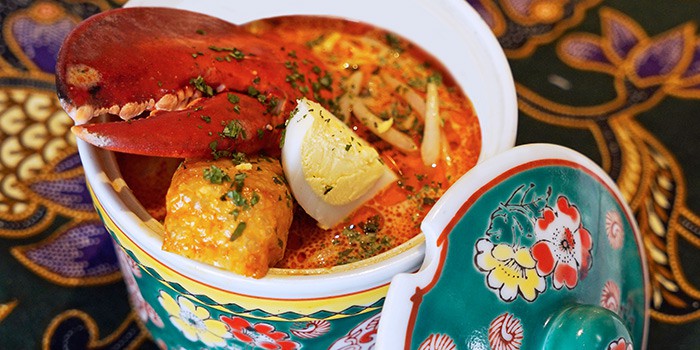 Promotion: 15% off buffet and à la carte menu (Halal-certified) | with Maybank Mastercard
Locations: Spices Cafe, Hotel Lobby Lvl 3,100 Orchard Road, Singapore 238840
Spices Cafe, Concorde Hotel
A wonderful spread of local delights such as Herbal Chicken Soup, Kway Chap and Peranakan classics like Ayam Buak Keluak, Durian Pengat and more await you during the lunch buffet here at Spices Cafe. If you prefer a dinner buffet, look forward to the freshest premium seafood, such as cold crabs, oysters, scallops as well as other delicious seafood on grill.
One thing for sure here at Spices Cafe, their desserts section is not to be missed so be sure to set aside some time to check out the sweet treats.
Promotion: 15% off total bill | with Maybank Cards
Promotion: 1 dines free with every 3 paying adults for Buffet | with Maybank Cards
Locations: Spices Cafe, Hotel Lobby Lvl 3,100 Orchard Road, Singapore 238840
The Song of India
If you're hungry for a meal completely the opposite of boring, with spices and a kick, then the Song of India might be a restaurant you want to check out. Indian cuisine is incredibly popular in Singapore, and with good reason- it tastes absolutely delicious.The Song of India restaurant, however, takes the already amazing cuisine to the very next level. Being a Michelin-star restaurant, you can fully expect your money's worth when dining here. Indulge yourself in luxury dining and modernised Indian dishes filled to the brim with spices and unique flavors.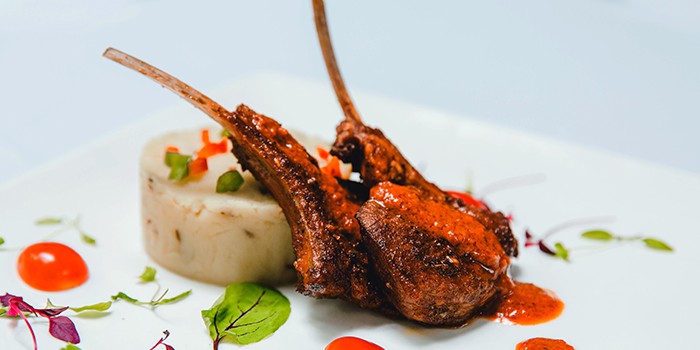 Promotion: 1-for-1 Lunch Buffet | with Maybank Cards
Promotion: 10% off à la carte menu | with Maybank Cards
Locations: 33 Scotts Rd, Singapore 228226
Irodori Japanese Restaurant
Craving for Japanese food? It's hard to find a good authentic Japanese restaurant in Singapore, but when you do, you'll find yourself visiting it over and over again. The Irodori Japanese Restaurant is an example of that. Your food is made by the most experiences chef and all the ingredients are guaranteed to be as fresh as they can be.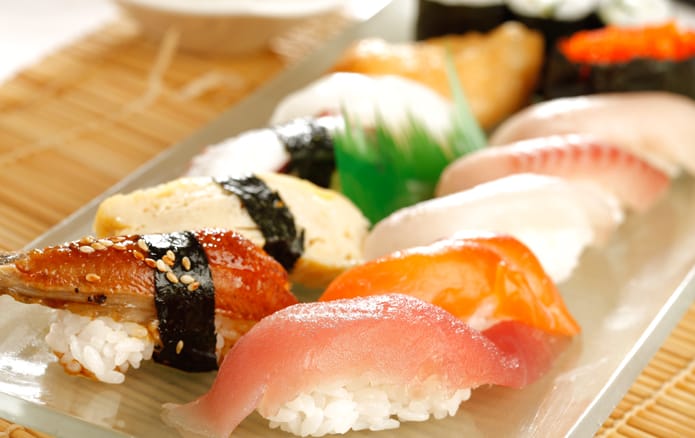 Promotion: 10% off on à la carte Dinner | with Maybank Cards
Promotion: 15% off on Lunch total bill | with Maybank Cards
Locations: 382 Havelock Road, Riverview Hotel #03-01, Singapore 169629, Singapore
Charcoal Thai
Thai food is already amazing as it is, but Thai food fresh from the charcoal grill? Even better. Charcoal Thai is a restaurant that serves amazing authentic Thai dishes, which you can have cooked and completely ready to eat or, if you're more of an adventurous type, mix and match your very own personalized meal by cooking at the hotpot at your own table. The meals served at Charcoal Thai are healthy and rich. Whatever craving you might have, you're sure to satisfy it here.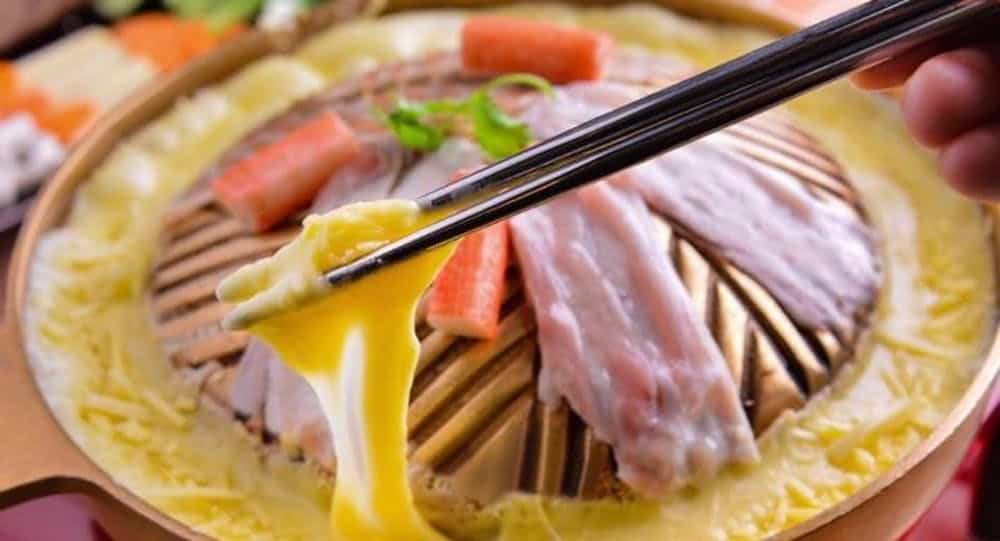 Promotion: 50% off every 2nd diner for Mookata/Steamboat Buffet | with Maybank Cards
Locations: NEX #B1-30/31, Singapore, Singapore
Kintamani Indonesian Restaurant (Furama Riverfront)
When you're really hungry, sometimes a regular buffet or restaurant just isn't going to fulfill your appetite. If you want to let loose and eat as much as you want, spend your calories at a restaurant that offers quality- The Kintamani Indonesian Restaurant located at the Furama Riverfront.
Enjoy and relish in authentic Indonesian halal cuisine with a wide buffet spread sure to not only satisfy your stomach, but also your tastebuds. Best to eat with family and friends in order to share the delicious flavors and also avail of great group promotions for the Maybank credit cards.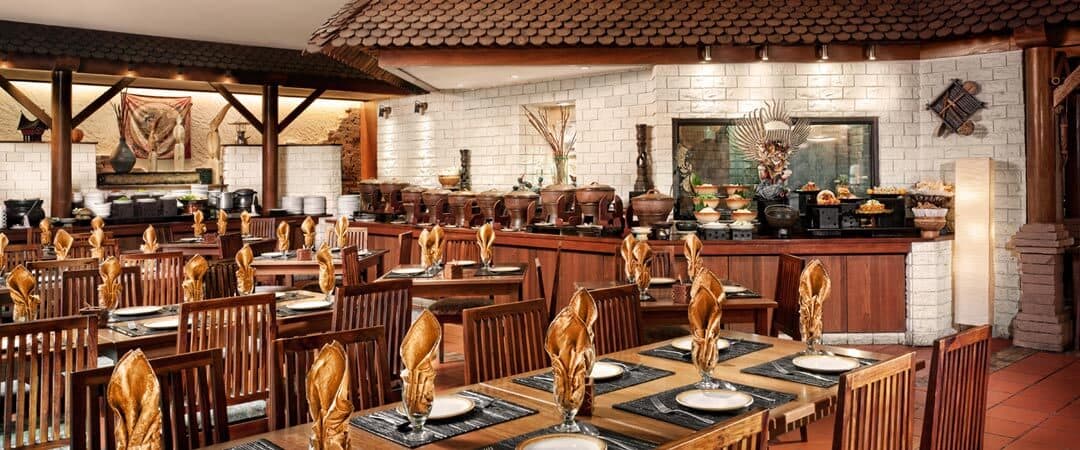 Promotion: 1-for-1 Lunch/Dinner Buffet | with Maybank Cards
Promotion: Complimentary cake (500g) during birthday month with minimum 4 guests | with Maybank Cards
Locations: Furama Riverfront, 405 Havelock Road, Singapore 169633
Window on the Park Restaurant (Holiday Inn Singapore)
At times, it's best to stick with the basics- with what we know and are used to, because they're never going to let us down. The Window on the Park Restaurant offers a large variety of dishes, mostly Asian inspired. They specialise in seafood and local favourites that are sure to make you happy to be here in Singapore. If you'd like to go on a date with a special someone or good friend, now's the time because the Window on the Park Restaurant is partnering with Maybank Cards in order to give you some exclusive promotions.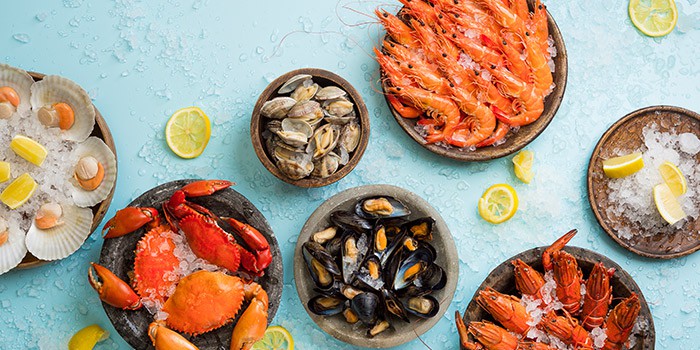 Promotion: 1-for-1 Daily Lunch/Dinner Buffet | with Maybank Cards
Locations: 11 Cavenagh Road Singapore Orchard City Centre Singapore 229616, Singapore
Concorde Hotel Singapore, Lobby Lounge
When spending one's hard earned money, it's a must that you book a table with items that are more than worth it. The Lobby Lounge at the Concorde Hotel gives you exactly that. Whether you want to sit back and relax all by yourself or have a little bit of fun with your friends or family, the Lobby Lounge is a great place to be. They offer a wide range of beverages to suit any mood or occasion, from the most creative of coffee brews to the flavorful alcoholic beverages, The Concorde Hotel Singapore only wishes to satisfy your needs.

Promotion: 15% off on total bill | with Maybank Cards
Locations: Concorde Hotel Singapore, 100 Orchard Road, Singapore 238840
---
Check out our latest Maybank 1-for-1 Dining and Buffet Promotions on Cardable to stay up to date to latest credit card promotions.

Maybank Platinum Visa Card
Apply to get a free Samsonite Orfeo 69cm Spinner worth S$420! Terms and Conditions apply.
---
Previous Maybank Dining Promotions that You've Missed!
Azur, Crowne Plaza Changi Airport
Azur is an award-winning halal buffet restaurant at Crowne Plaza Changi Airport. With a contemporary 'cooking theatre' concept, you can watch your food being skillfully prepared using the finest and freshest ingredients available.
Featuring a scrumptious spread from Singapore and around the region, you can expect fresh cuts of premium meat, fresh seafood on ice as well as international dishes such as Japanese sushi and a dessert table filled with gorgeous cakes, warm chocolate pudding and many Asian sweet treats.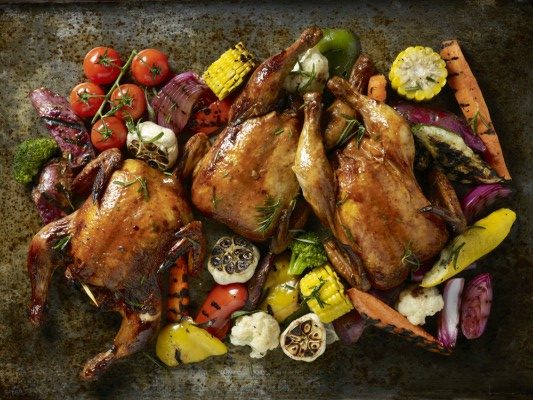 Promotion: 25% off Ramadan Lunch and Dinner Buffet | with Maybank Cards
Promotion: 1-for-1 Weekday Lunch Buffet | with Maybank Cards
Locations: 75 Airport Boulevard, Singapore
Four Points
Wholesome, hearty food and a mix of all sorts of cuisine and inspiration from different countries is the very essence (and prerequisite) of a great buffet, and the Four Points Eatery at the Four Points Hotel just so happens to deliver. The all-day restaurant serves not only a large buffet selection, but also extensive a la carte menus- which means it's a great place to eat whether you're as hungry as a horse or feeling a little bit peckish. You'll be able to eat at this great restaurant for a cheaper rate as well, if you happen to be a Maybank Credit Card holder.
Promotion: 50% off Lunch/Dinner Buffet and Sunday Brunch | with Maybank Cards
Locations: 382 Havelock Rd, Singapore 169629