Last Updated:
This article was first produced by Shopee Singapore.
---
It's officially Singapore National Day season! Whether you're working or studying, you probably have friends from overseas who are unaware of what makes us uniquely Singaporean. Here, we round up some cute Singapore souvenirs that make great gifts for your overseas friends to bring them up to speed with our culture.
These also make a cool surprise for fellow Singaporean friends who are living overseas at the moment and are missing home!
Singapore gifts for overseas friends: Food
1.

Chilli Crab Snacks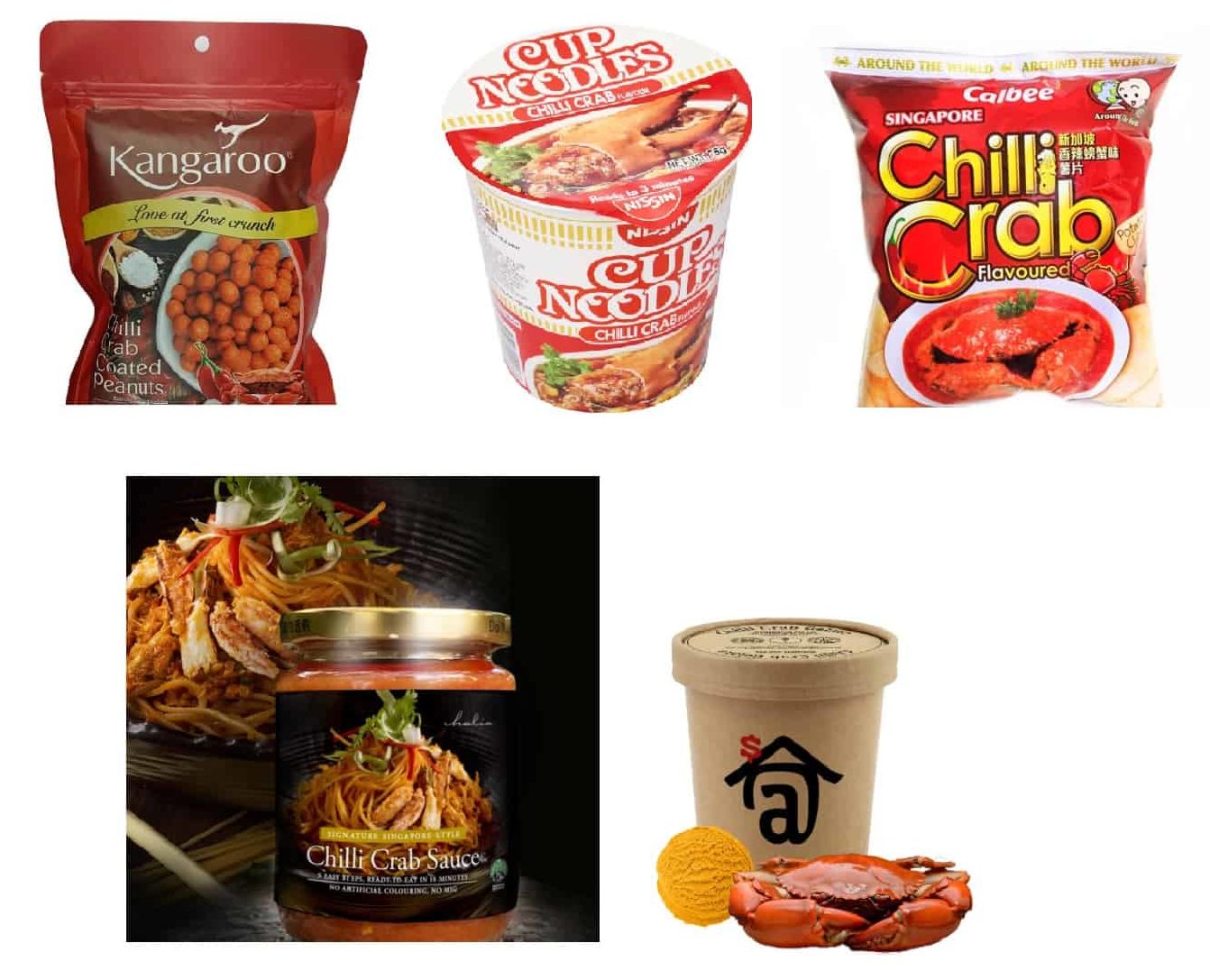 At the top of every tourist foodie checklist: CHILLI CRAB! This tasty delicacy is often enjoyed in seafood restaurants, but has also found its way into fun-sized snack packs!
As one of the most popular Singapore gifts for overseas friends, many enjoy the sweet and savoury blend of tomato and chilli sauce flavour that's unique to Singapore! From chilli crab coated peanuts (available on Shopee's S-Mart) and chilli crab cup noodles (available on Snack House) to chilli crab potato chips (available on xsummerlovex) and even chilli crab sauce (available on Provision Store), we guarantee your international friends will latch onto the chilli crab hype in no time at all.
Well, if you are one Chilli Crab fan yourself… you might want to check out the limited edition "What the Crab! Chilli Crab Gelato" here (available on Stella Marina) for yourself. It even comes with 6 free mantous – while stocks last!
2.

Kaya Jam (Coconut Jam)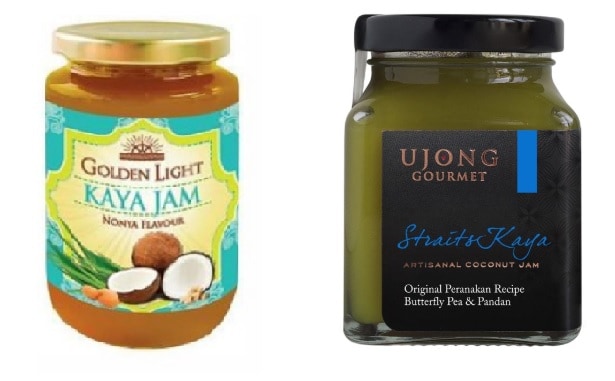 Whether you call it kaya or coconut jam, this beloved sweet and pandan-rich spread deserves a spot on any Singapore gift guide for international friends! Made from coconut milk, eggs and sugar, the quintessential kaya with toasted bread dish makes for a tasty snack that almost all locals enjoy. Share the kaya joy and gift your overseas friends a bottle of kaya jam (available on sghappymart) so they can enjoy this local spread abroad!
For an interesting take on our beloved kaya, check out Ujong Gourmet's version of artisanal coconut jam (available on Gryphon Tea Company) that is made using an original Peranakan recipe with butterfly pea and pandan leaves.
---
🥰 Love local brands? We'll surprise you with these 10 Delicious Brands We Bet You Didn't Know Are Local!
---
3.

Deep Fried Fish Skin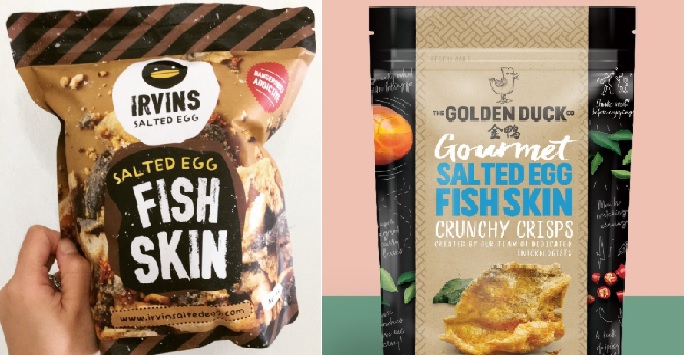 Look beyond its name and your international friends will understand why deep fried fish skin is a popular Singaporean snack. We love the salted egg flavour of Irvin's fish skin chips (available on ann1824) and The Golden Duck's fish skin crisps (available on Golden Duck SG). Made with dory and salmon fish skin, each piece is coated with generous servings of salted egg seasoning and finished with curry leaves. With unique flavours like mala and truffle, you can't go wrong for picking this as one of your Singapore gifts for overseas friends!
4.

Instant Bak Kut Teh (Pork Rib Broth)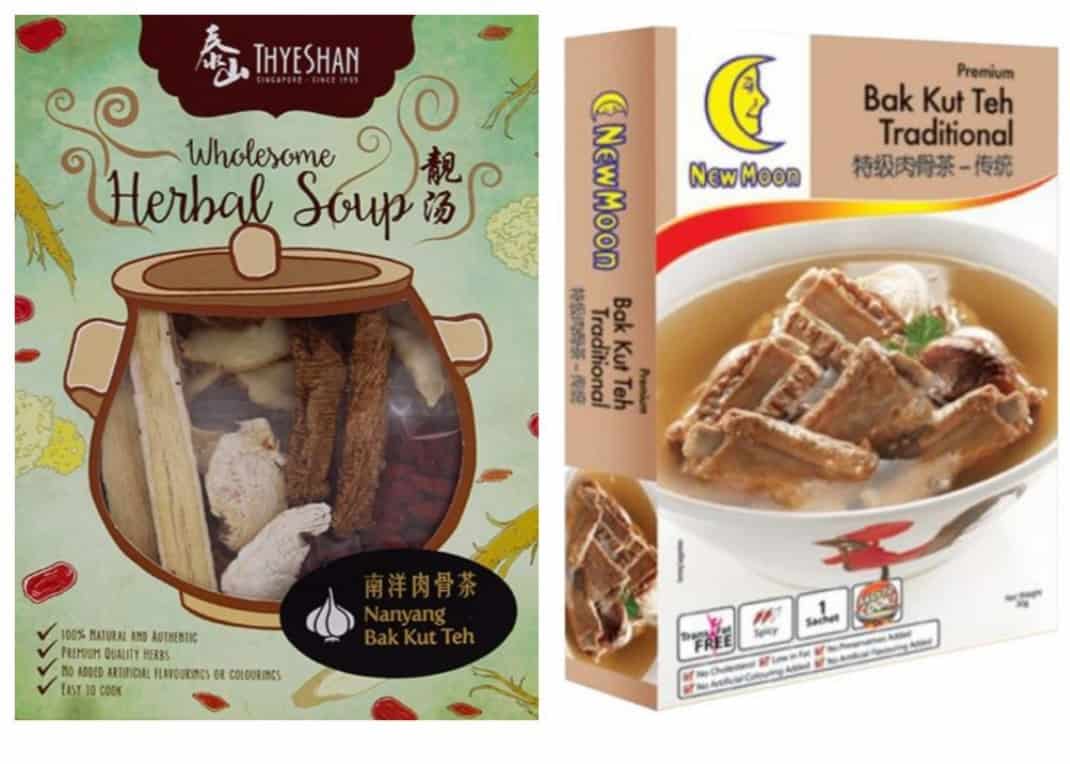 Translated from the Hokkien dialect as meat bone tea, bak kut teh is famous for its complex broth of herbs and spices that takes hours of brewing. Packing the same flavourful punch and aroma, instant bak kut teh captures the original essence while offering the ease of having it at any time. Whether you're a fan of herbal bak kut teh (available on Thye Shan Medical Hall) or traditional bak kut teh (available on savemall), we're sure your overseas friend will appreciate the gift of convenience with this instant variation!
5.

Milo Gao Kosong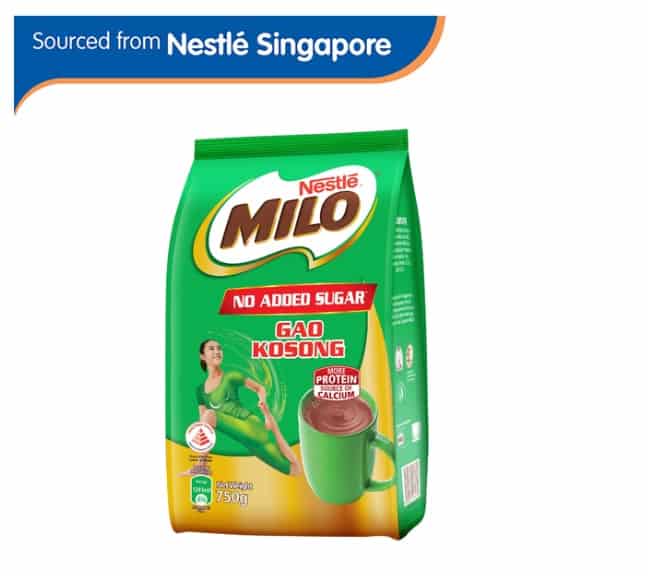 Whether you're an iced Milo enthusiast or Milo truck fanatic, there's nothing more comforting than having a cup of chocolate malt goodness! Beloved by all Singaporeans, it's easy to see why Nestle decided to release Milo Gao Kosong (available on NESTLÉ Official Store) which comes without added sugar . By doubling down on the nutritional aspect, Milo Gao Kosong still retains its chocolatey goodness without affecting your waistline . Definitely consider this as one of your Singapore gifts for overseas friends if they're a big Milo fan!
If you somehow get tired of drinking Milo the traditional way, check out this list of easy Milo recipes to spice things up!
6.

Vacuum Sealed Durian Puffs
As divisive as they may be, it's undeniable Singaporeans are obsessed with durians — to the point where it has been incorporated into The Esplanade's design! Although the pungent smell of the fruit itself can be too much for newcomers, you can ease them in with durian puffs (available on 818 Durians & Pastries Pte Ltd) for them. Encased in a pastry and filled with fresh mao shan wang paste, the bittersweet flavour profile is sure to win your foreign friends over! Furthermore, the durian puffs are delivered vacuum sealed so you need not worry about the odour affecting others.
Intending on buying these for overseas friends leaving Singapore? Check with the airline if they have any restrictions on durian products on board a flight prior to packing it in! 
---
😁 Love local food? Check out these 10 Locally-Inspired Food Creations You Mustn't Miss!
---
7.

Singapore Sling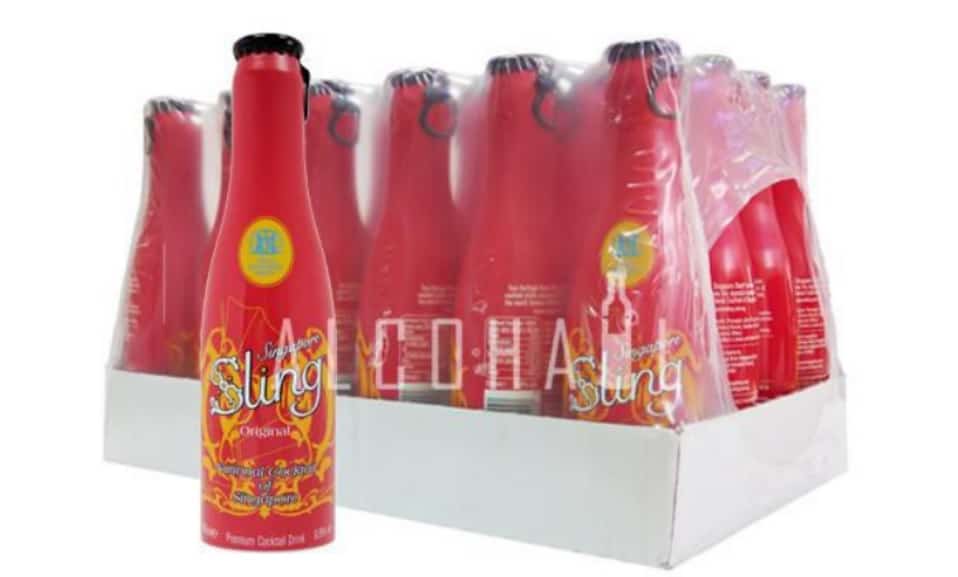 NOTE: The legal drinking age in Singapore is 18 years old.
Much like how certain alcoholic drinks are associated with various countries, the famous Singapore Sling (available on Alcohaul.sg) is a gin-based cocktail that bases itself off the American gin sling with a Singapore twist. Containing traces of lemon, pineapple and cherry, it's the nation's most recognisable alcoholic drink and should be at the top of any list of Singapore gifts for overseas friends!
Hosting a party soon? Check out Shopee's guide to popular beer brands to liven up your party!
Singapore gifts for overseas friends: Trinkets & games
8.

Merlion Souvenir Gifts

Few Singaporean tourist attractions have reached the level of fame that our very own Merlion has! Most Singapore visitors, and perhaps even some of us locals are sure to love anything representing the mythical creature. From pure gold coins (available on puregold.sg) to this Merlion chou-chou plush toy (available on area65.sg), and even local illustrator Ah Guo's merlion cup (available on Delighting Ideas), these merlion-based trinkets make for cool Singapore gifts for overseas friends and they'll get to bring home a piece of Singapore with them.
---
🤩 TIP: Check out these latest Shopee promo codes and discounts here for some savings on your gift!
---
9.

Monopoly Singapore Edition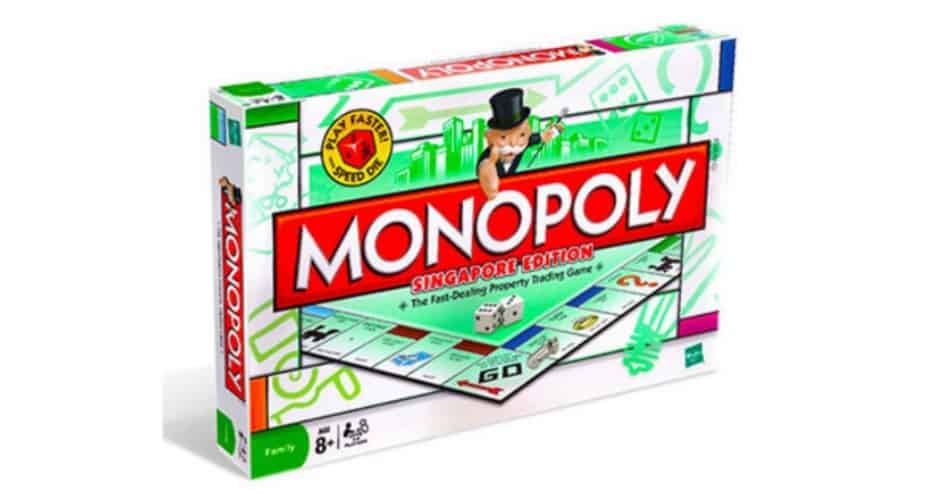 International editions of Monopoly often serve as decent gifts! These interactive board games also educate non-local players about the country's culture and traditions. As a Singaporean souvenir, Monopoly Singapore Edition (available on Toy Station) includes numerous nods to Singaporean culture. Railroads are labelled as MRT stations and chance cards include instances like MRT breakdown fines. You can also look forward to acquainting your foreign friends with landmarks like Sentosa Cove and Botanic Gardens!
10.

Handmade Earrings of Local Food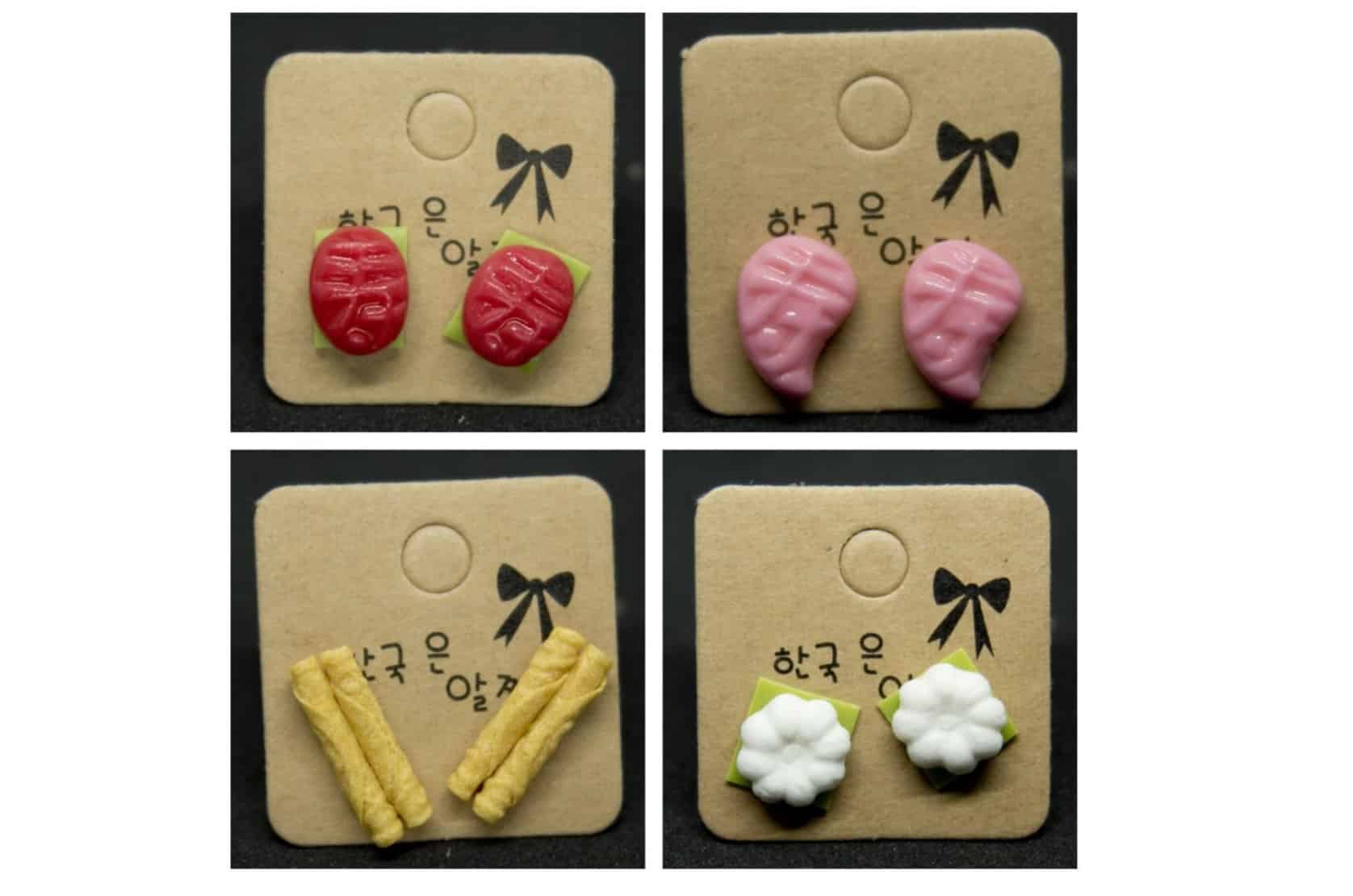 Looking for a non-conventional Singaporean souvenir for international friends? Why not let them accessorise with local food designed earrings? From ang ku kueh and png kueh to love letters and kueh tutu (all available on Miniland Singapore), you'll be spoilt for choice with these adorable Singapore gifts for your international friends.
11.

Batik Products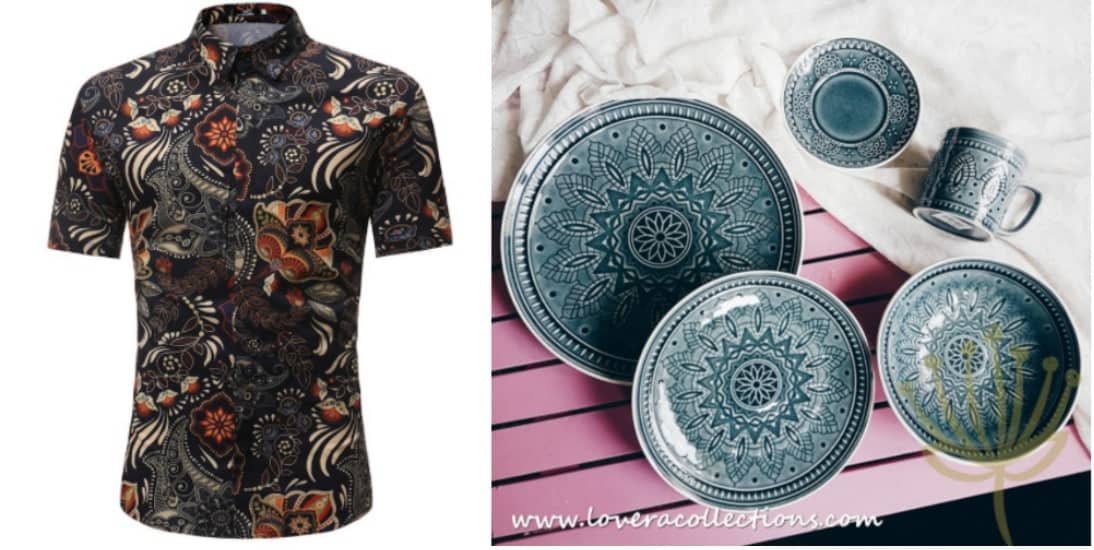 While batik might not have originated from Singapore, it has developed a large following and would be more than suitable as Singaporean gifts for your friend overseas. From this stylish batik shirt (available on 12km.sg) to themed batik dinnerware (available on Lovera Collections), batik has managed to revive itself with modern, eye-catching designs that also pay tribute to its humble Indonesian origins.
12.

Singaporean Souvenir Stamps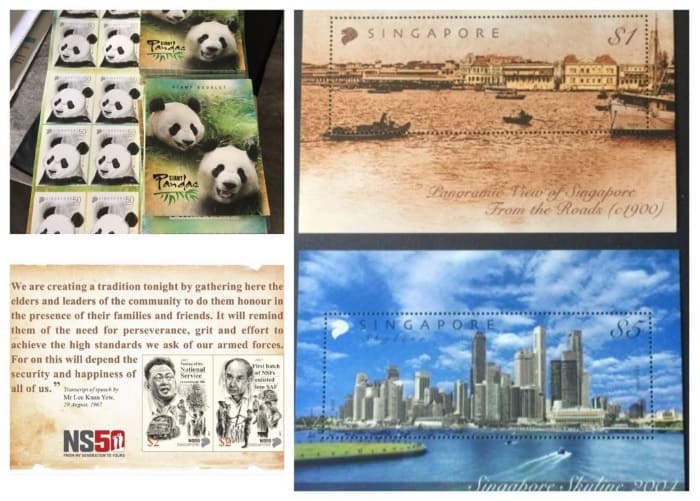 Have a foreign friend who loves collecting stamps? Help grow their collection by gifting them unique Singaporean souvenir stamps! With designs featuring Singapore's conscription act (available on blurberryy) to a beautiful shot of Singapore's skyline (available on sg.stamps), you'll be hard pressed to find a design your international friend won't admire. Who knows, these Singapore gifts for overseas friends might end up becoming rare one day!
13.

Hello Kitty Singapore Girl

What's a gift guide for Singaporean gifts for overseas friends without a Hello Kitty plush toy? Taking the nation by storm at one time because of McDonald's Hello Kitty promotions, these cuddly soft toys are a major deal in Singapore. Get your international friends onboard the Hello Kitty craze with the exclusive Hello Kitty Singapore Airlines plushie (available on nykelaz), complete with a sarong kebaya uniform and bow. Complete your gift with this Hello Kitty Singapore Airlines luggage tag!
14.

Singlish Tees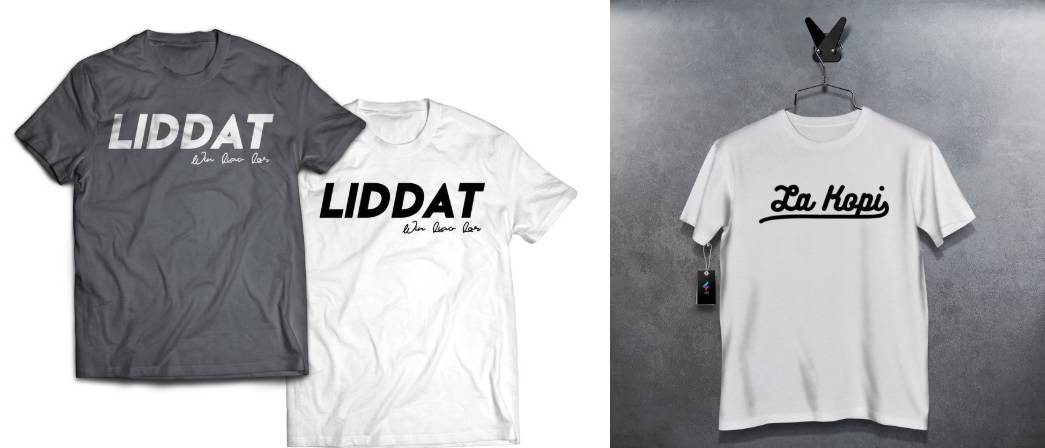 Tired of shopping for generic Singaporean souvenir shirts plastered with the national flag? Going beyond the traditional Singlish terms like lah and lei, Singlish tees like Liddat Win Liao Lor (available on UnniePopupStore) and La Kopi (available on Inkful) will surely help your international friends expand their Singlish vocabulary.
15.

The Singaporean Dream Card Game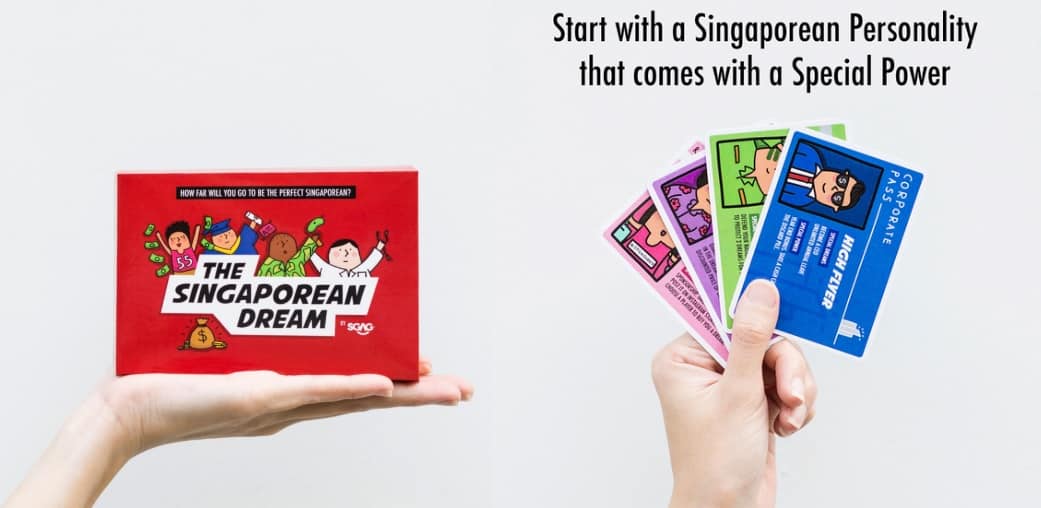 From referencing the Kallang wave to 'chope-ing' tables with tissue packets, The Singaporean Dream Card Game (available on The Singaporean Dream By SGAG) pokes fun at the daily trials and quirks encountered by the average Singaporean! You'll play as stereotypical Singaporean archetypes as you attempt to end the game with the most dreams while protecting them from other players. Packed with inside jokes and parodies on local issues, this is the kind of card game that's perfect if your foreign friends want to familiarise themselves with Singaporean life.
Huge fan of card games? Read up on our recommendations for the best adult card games to liven up any game night!
Proudly represent Singaporean culture with these Singapore gifts for overseas friends
Armed with this gift guide, you're now ready to represent Singapore proudly to your international friends! Have more gift ideas? Let us know below!
Need ideas on how to spend the holiday during National day? Check out this guide on things to do with kids for this long weekend! Also, if you're planning on catching the annual fireworks, here are some tips on the best spots to catch the Singapore National Day 2020 fireworks.
---
😋 How about treating your international friends to some of your favourite local fare? Check out these dining discounts and promotions here!