Last Updated:
This article was written in collaboration with Travelliker.com. Find out more at the end of the article.
Read the Chinese edition of the article here!
---
Editor's Note: Covid-19 has changed the way we travel. If you need to make a trip, do remember to pack along essentials for the new normal such as face masks and hand sanitiser. You can get them here from Zalora with along your other travel essentials. 
---

Travelling is always presented as this magical experience of discovery, both of the world we live in and more importantly, ourselves. Whether intentional or not, we learn how complex we are as a person and as someone apart of society. It's almost akin to the pinnacle of youth.
My reason to travel solo was an easy one: I couldn't inconvenience myself any further by waiting on finding a travelling buddy. If no one were to empower me with travelling, I'll take it upon myself to do it and so I did. Travelling solo is absolutely gratifying and I'd recommend everyone to try it at least once! After my first solo trip, I'd quickly learned how fundamental organisation was in regards to how I travel. By no means are my itineraries a step-by-step on how my days were to be spent.
Instead, I packed in a fashion that would prepare me for what may come and get me by for at least a whole day. Here are my recommended travel essentials you should always have in your luggage! 

1.

Carry-On Bag

Truth be told, I'm not a backpack person at all. With travelling, however, I've broken my self-imposed no-backpack rule by strong-arming fashion and functionality. I need to be as hands-free as possible, especially if I'll be lugging along my check-in luggage with one hand and checking directions on my phone with the other.

My current carry-on go-to is the stylishly roomy Herschel Supply Co Mammoth large nylon backpack (~S$169). Water-resistant and fitted with well padded straps, it's the perfect companion for the city explorer or the adventurer. It also comes with a laptop sleeve so I no longer have to shoulder an extra carry-on when I've to bring work along on my travels. Time and time again, Herschel has done a fantastic job at delivering collections of carefully designed backpacks that are robust and trendy; whether you're looking for something compact like the Herschel Supply Co Dawson Backpack (~S$109) or iconic like the Herschel Little America Backpack (~S$169 up) there's just about something for everyone.
2.

Ziplock Bags

It isn't an actual trip without there being an instance of me trying to cram in any last minute bits and bobs into my carry-on or check-in luggage. It wasn't until recently that I'd realised how life-saving ziplock bags are. Organisation is key when packing. Not only do you have more space but you'll actually know where you'll be able to throw in that last minute toothbrush or those pair of socks you've forgotten to pack. 

Keeping all your liquids in separate ziplock bags also help keep them contained. Ziplock bags with cutesy designs are always a plus in my book  if you prefer to pack by outfit or clothing article. Versatile and reusable, I always have a few in my carry-on bag, just in case!
3.

Small Crossbody Bag

Another rule of thumb I keep when travelling is ensuring I keep my personal belongings as close as possible to me. You're probably wondering – just why would I want to have two bags on me? Rummaging through my carry-on in public is also something else I avoid doing as much as possible for safety reasons.

Travelling alone means I've only myself to keep watch so having easy access to my passport, important documents and valuables is vital whenever, even after stowing my carry-on in the cabin above after boarding. The Twenty Eight Shoes Travel Bag (S$70) or Fossil Small Crossbody Bag (S$269) make excellent choices, especially if you're able to pop in a whole water bottle on top of everything else. Gotta stay hydrated while on the move!
4.

Outerwear

If you've flown in an airplane before, you'd be well aware how inadequate in-flight blankets are, especially during long-haul flights. Arm yourselves with the chic Mango Lapelled Leather Biker Jacket (S$199) or opt for the more affordable ADIDAS woven new bomber jacket (S$110). I've found bomber jackets to insulate better than your average cardigan or hoodie and rarely fly without. It's especially handy when temperatures become unpredictable and you suddenly find yourself underdressed for the weather after landing.

If you're not fond of jackets, scarves like the ALDO Gadoma Oblong Scarf (S$79) or Mango Check Scarf (S$55.90) are great alternatives to fight off the cold.
5.

Portable Charger

It was almost midnight when I was leaving a concert venue in Jakarta a couple of years back to meet a friend who'd drive me to Bandung so I could catch my morning flight back. The outside area was crowded and we were supposed to text each other once we'd exited the venue. Alone with a phone whose battery was at 2% and no power outlets in sight, I was bracing myself for the worst. What was supposed to be a fun day trip almost turned into a nightmare but of course, we'd managed to find each other amidst the crowd and I got on that flight home as planned. Never again, of course.

A travel necessity more than anything else, I always have a portable charger on hand, preferably of a high battery hold like the Xiaomi Powerbank 3 20000mAh (S$69.00). With enough juice to tide you over for a couple of days without needing to recharge and the perfect fit in your day bag, you'll never have to worry about running out of battery or worse, end up stranded in a foreign country like I almost did. If you'd rather one with a smaller battery hold, you'll find the Xiaomi Mi 10000mAh 18W Fast Charge Power Bank 3 (S$29.90) to meet your day-to-day needs just fine.
LAZADA
Enjoy 20% OFF and more at Lazada!
6.

Universal Adapter

Carrying a universal adapter is a no brainer. There'll be times where we land too early or too late and have to spend the next few hours in the airport. Sometimes, we just want to pop into a cafe and get to work on our laptops. More often than not, you'll need an adapter to charge your phones or laptops when you're abroad. The Marstak Universal Travel Adapter (S$29) is fantastic if you've more than one electronic to charge as they're fitted with USB ports. Avoid purchasing one abroad — they're typically overpriced and aren't necessarily universal.
7.

Multipurpose Wet Wipes

For all the times I've had to wipe down airplane and train tray tables, cleaning up after careless spillage or to simply refresh my skin after a long flight, the Cloversoft Anti-Bacterial Bamboo Wipes With Certified Organic Aloe Vera (Pack of 4 for $3.20) have yet to fail me. A personal favourite, they've easily become a permanent fixture in even my day-to-day life. Thicker and larger than most brands (trust me when I say I've tried just about every available brand), each sheet goes a long way.

At 40 pieces a pack, it's designed to be economically compact, which is great to throw into your carry-on bag without worrying about the bulk that atypically comes with big value packs. One of my biggest gripes with a lot of the available wet wipes on the market is how synonymous alcohol is with anti-bacterial.

Not only are Cloversoft's wipes free of alcohol, it is also bleach- and chlorine-free, to name a few. Gentle and moisturising on the skin, this makes for it to be the next best remedy for dry cabin air without aggravating your skin, all while keeping the germs away. If you're like me and are a lot likelier to run late, don't fret if you've forgotten to purchase these prior, they're readily available at your nearest Guardian stores.
8.

First-Aid Kit

I'll be honest — I used to think a first-aid kit was unnecessary. Fast forward to my first solo trip in Seoul and two blistered feet later and I regret ever thinking nothing untoward could happen to me. Pharmacies aren't particularly difficult to find when you're abroad. It's the urgency, language barriers and availability of medication that can make or break the trip for you.

I got lucky since I didn't require prescribed medication but I had to stay indoors for most of the trip since I allowed for the injuries to worsen. The Alcare First Aid Personal Kit (S$39) makes for all the basic necessities you might need. Of course, the more personalised a kit the better, especially if you have any drug allergies. It's always better to be safe than sorry when travelling solo.
9.

Snacks

If I could advocate for snacking whilst travelling, you'll never hear the end of it from me. On my recent yearly trip to Seoul, the special in-flight meal I'd ordered had apparently not been processed, which led to a dreadful 6-hour journey on an empty stomach. Definitely not the best way to kick start a trip, if you ask me.

Dry snacks like Mcvities Digestive (S$2.65) or MILO Energy Snack Bar with Milk (S$6.55) are filling and do not require any prep to consume. If you'd like for something that won't taste like a desert in your mouth, Bellamy's Organic Organic Pear & Apple Snacks (S$4.38) will have you singing in your seat (no, it's not just for kids

).
Oh, and how could I ever forget to include the favourite midnight snack of most Singaporeans, the Koka Tom Yum Bowl Noodles (S$1.15). Make your rounds at your nearest dollar store like I do or make an order from Lazada and have everything delivered to you before your trip and stock up on your favourite snacks so you'll be able to enjoy flavours from home whenever, wherever.
10.

USB Cables

As someone who is overtly reliant on her electronic devices, it makes sense I'd emphasise the importance of USB cables. From plugging into your portable chargers to transferring files between devices, they're fundamental to carry. Whether you require a micro USB cable or a lightning USB charging cable as an Apple user, you shouldn't be without either.
11.

Extra Set of Clothes

If your check-in luggage doesn't arrive with you, it's likely you'll be without a change of clothes for the day. Having an extra set of clothes will help keep you fresh and get you through the day until you get your luggage back. Tops like the TOPSHOP Weekend T-shirt (S$23.90) or Mango Modal-Blend Tee (S$39.90) are light and fits easily in your carry-on bag.

You don't have to lose your luggage to not adhere to this; it's especially useful after long haul flights or even for a day trip. Having a change of clothes after hours in the air or sweating it out after a day-long adventure will prove to be a welcomed option.


12.

 Reusing Plastic Bags

Not every country will have litter bins readily available like Singapore. When I was in Tokyo, I'd often needed to carry my trash with me in my bag until I was either near a litter bin or back at the apartment. Even when I was in the air, I'd normally keep my trash on me until I could find an outlet.

Reusing plastic bags from a 7-Eleven run or from a snack I had earlier have saved me from cleaning out stray crumbs or worse, spillage.

We're all guilty of slotting our thrash into the seat compartment in front of us when we fly. Let's be considerate of not only those cleaning after us but also to others by being mindful of our trash and disposing of them accordingly.
13.

Mouthwash

If you thought morning breath was bad, your breath after a flight is probably just as bad, especially if they're red-eye flights. Oral hygiene is just as important when you travel. I like using the Colgate Plax Freshmint Mouthwash (S$1.95) before or after a flight, depending when I'm boarding or departing. Keeps my mouth feeling fresh and is easy to use. Just be sure to keep an eye peeled for the 100ml limit and always ensure all your liquids meet airline regulations.
14.

Stationery

I've been in the embarrassing situation of borrowing my flight seat neighbour's pen one too many counts. Sometimes I'll forget I'm required to fill up immigration forms and realise I didn't carry a pen like this beary cute pen (S$3.89) on me, or that the pen provided by the stewardess isn't working. Always have a pen and a notebook on you whenever (there are some really cool notebooks from – you won't believe it – ASOS!). You just never know when you'll need it lest you're required to jot anything down.
15.

Extra Pair of Shoes

Remember the blisters I'd mentioned a few pointers up? Having an extra pair of shoes not only mean you're prepared if anything happens to the pair you're wearing for your flight, it also means you'll have something to wear in case the pair you're wearing isn't wearable.

I was new to travelling solo then and had worn a new pair of leather shoes. They weren't broken in yet of course (yes, being inexperienced also means you can be downright foolish) so I had to swap them for a pair of cotton sneakers much like the Keds Kickstart Canvas Sneakers (S$79.00) or the Superga Classic Sneakers (S$63.90) if you're looking for something more streamlined. I'd strongly suggest covered shoes just so your feet will get the protection it needs to take on the world.
---
ALSO READ: Best Travel Credit Cards in Singapore
---
Travel Tips To Breeze Through Every Trip
After a couple of years of travelling solo as a woman, I've picked up a few tricks to ensure I have a great trip with as little faults as possible. It doesn't mean you shouldn't leave your apartment after sunset. Where's the fun in that? Here are my travel trips to get you through every trip.
Always Have Your Important Documents on You
My trip to Norway was a bit of an eye opener as almost every transaction was made electronically. I haven't printed any of my documents since I started travelling solo and so far, I haven't had any issues. Just be sure to always download all your important documents like your boarding passes and ensure it's the right one. Create a folder on your phone where all your documents can go to. Most importantly, always carry your passport and identification card.
Travel insurance is one must-have on any travels, and especially so while on a solo trip. Travel insurance keeps you covered in the event of any loss or damage of belongings, medical emergency, natural disasters or flight cancellations or delays. While it is not necessary to bring along a copy of your travel insurance documents, it is important to have quick access to your travel policy number so do have it written down somewhere, as well as the insurer's 24-hour assistance hotline number just in case you need it at anytime during the trip.
👉 TIP: With so many insurers our there, it might be tough to decide which travel insurance is the best for you. Before you decide, do check out PolicyPal here for a comparison of the insurance plans based on best price and coverage that's suitable for you. 
Have Patience
Getting upset just because there's a flight delay won't accelerate it. Having patience with especially things that don't go your way will make you less susceptible to anger. It's especially important you have patience with yourself, more so when you're the cause of something unexpected. Just because something isn't going your way doesn't mean it's the end of the world. You didn't book that trip just to be upset, did you?
Triple Check Everything
I cannot stress this enough! Whether it's your flight or even taking the subway, go out of your way to ensure you're doing everything as correctly possible. Before you leave the apartment or hotel, make sure you've everything you need before you leave. Make a mental list or prep prior to leaving so you don't forget in the whir or the moment. I've managed to book my flight out of a country for the wrong date before and wouldn't wish it upon anyone else so do your rounds of checking before anything else.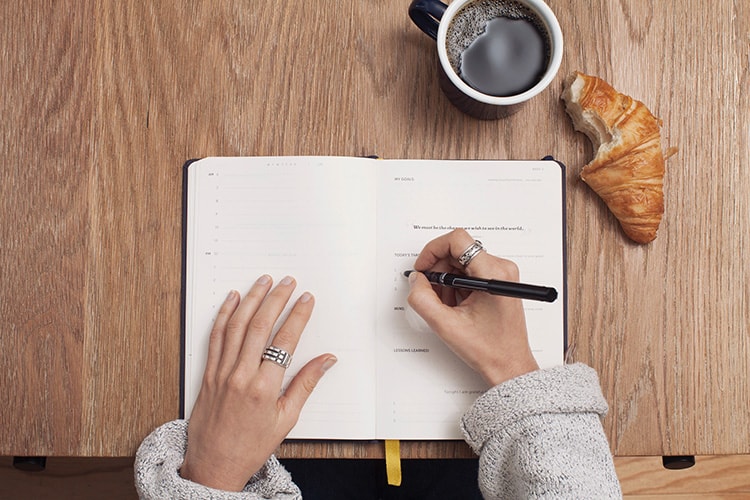 Make a List
You might have amazing memory or just generally not a list person but one thing's for sure: we're only human and we're bound to make mistakes. Having a list means you'll always have something to cross reference when you're packing or even buying souvenirs. My lists are always on my phone so I won't have to worry about losing scraps of papers but hey, if writing your lists in a notebook works for you, by all means.
Always Carry Some Cash
Cash is king wherever you go. Always have some in case your debit or credit card isn't accepted or worse, fails you. I always make it a point to carry some throughout my trip, just in case. Countries like South Korea and Japan, especially accept mostly cash so always check prior!
Daiso is Your Best Friend
It truly is. You'd be surprised by just how much savings you'll get from buying at dollar stores like Daiso. If you forget to pack along items like liquid containers, mirrors (some AirBnbs only have them in the bathrooms) and laundry bags to name a few, Daiso's your next best bet to get them. Whatever you could possibly need, check your nearest Daiso to see if they have it. Countries like Norway and Sweden, for example, do not have dollar store equivalents so do check your packing list and ensure that you bring your travel essentials along. 
Learn Common Phrases in the Local Language
Learning a foreign language isn't easy but picking up common phrases in the local tongue will get you a long way as the locals are likelier to help you. If you're ever stuck, Google Translate is your other best friend. You can also learn while observing the locals. After all, when in Rome, do as the Romans do.
Check Transportation Prices Prior to Travelling
Research is one of the most important things you can do to help yourself. Find out the different costs for the local transportation and decide which will be your best fit. This is to prevent you from overpaying as well as knowing if you're to pay in cash.
Depending on where you're travelling to, Klook offers discounted railway/train passes that you can buy before your trip.
Pick an Accommodation Close to the Subway
Every traveller has their own accommodation preferences and based on that preference, it could mean you could either be a stone's throw away from the nearest subway station or right smack in the middle of the city. Having my accommodation close to the subway means I'll always be walking by the main road and not somewhere too secluded. This would mean returning late alone wouldn't be an issue. ❗️ However, you should always remain alert and walk in well-lit areas; your safety is always your top priority. ❗️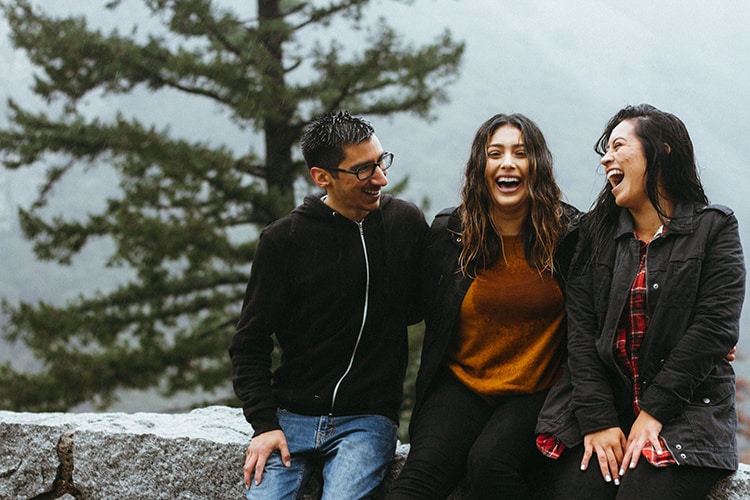 Make Local Friends
Be friendly and make friends with the locals. You don't have to be staying at a hostel to be able to do so. Whether it's the cashier or the convenience store downstairs or the restaurant's owner serving you, say hello and ask about their day, even if in broken local language. Don't be shy and ask if they've recommendations on things to do and eat—you'll be surprised by how easy it is to say hello and befriend the locals. Soon enough, it'll spiral into a complete conversation.
Plan Day Trips
I absolutely adore day trips, they're typically my travel highlights. Day trips get you out of the city and into an entirely different setting. Sometimes, it'll even feel like you're in a different country altogether. They're typically a couple of hours away from the city and inexpensive to visit. If you are heading to Hong Kong, Travelliker.com is one of the many platforms you can browse for ideas before booking.
Klook also offers a variety of activities that can let you experience life like a local in various countries. There's definitely something you'll have to try inserting into your itinerary if the time permits. You'd love it, I promise!
Get Lost
Getting lost is a fantastic way to chance upon hole-in-the-wall gems. Now, I don't mean you walk right into a forest and get lost in circles. Let yourself meander through the city or country without purpose and see where that brings you. From experience, I've realised some of the best things in life are often unexpected and unplanned.
Be Open
Travelling solo has taught me to be more open to ideas and people. Don't limit yourself to only what's familiar. Be liberated from your fears and be hungry to take on the new and unfamiliar. I'm always happier after each trip, even if it's just to unwind and take time away from the busyness back in Singapore so if you're contemplating to travel solo, take that first step and be open to the idea of actually buying that flight ticket. It's a step closer to knowing yourself even better.
If you'd asked 12-year-old me back then if I'd had idea I'd start travelling solo in my 10s, she'd probably frown at you. Travelling solo has given and taught me so much that I wouldn't trade it for the world. You become a better, stronger version of yourself. I always encourage all my friends to do it when they can — this isn't something just for those in their 20s after all — and I hope you do too.

All the items above can be found on ASOS, Zalora, Lazada or Redmart. Prices are accurate as of published time.

---
We hope you are well-prepared for your solo adventure! Before you check out any travel bookings, remember to make use of these ongoing travel promotions to let you save some more on your trip.
Agoda.com
See all other Agoda deals here!
500 500
We hope you've found our checklist useful and that you're all set for your solo trip! Stay tuned for more travel features like this!
---
About Travelliker.com
Travelliker.com brings you cheap flights, affordable hotels and day tour travel packages. Enjoy bigger discounts on travel products and insurance. Book now and fly out of Hong Kong at special prices!